Over 2.8 million pieces of plastic removed through product purchases.
Reusable Coffee Filters - 2 Pack
Remove 10 pieces of plastic!
Wake up and smell the eco-friendly alternative!
A reusable alternative to throwaway paper filters and nylon sacks, these durable coffee filters will last a year or longer. The cotton absorbs some of the oils released from coffee beans yet lets acids pass through. The result is a clear, crisp, rich, and robust cup. 
Easy cleanup: Just empty the grounds, rinse and hang to dry.
Made from: Organic cotton.
Dimensions: 8.75" W x 6.5" H
Drip #4: Machine Auto-Brew, 6-12 Cup
Made in the USA.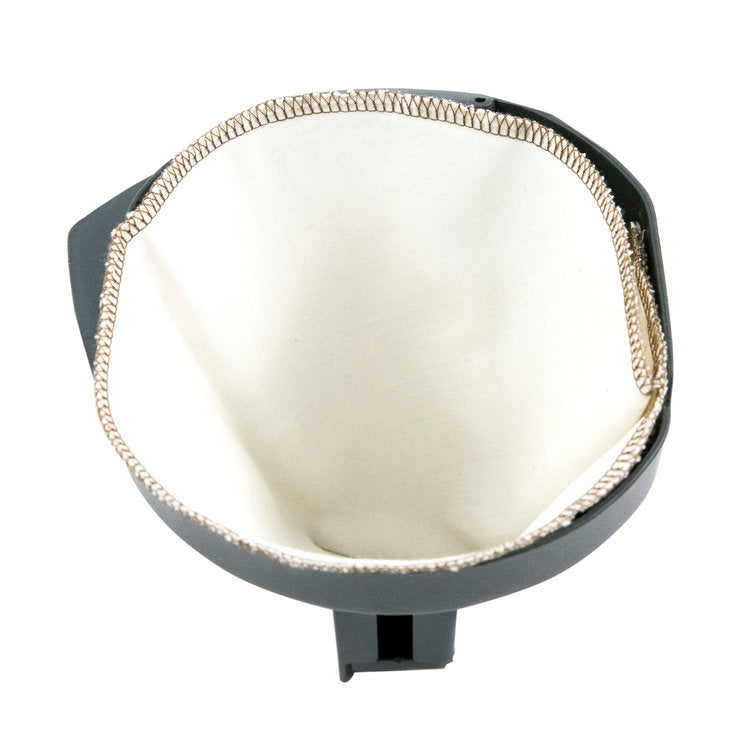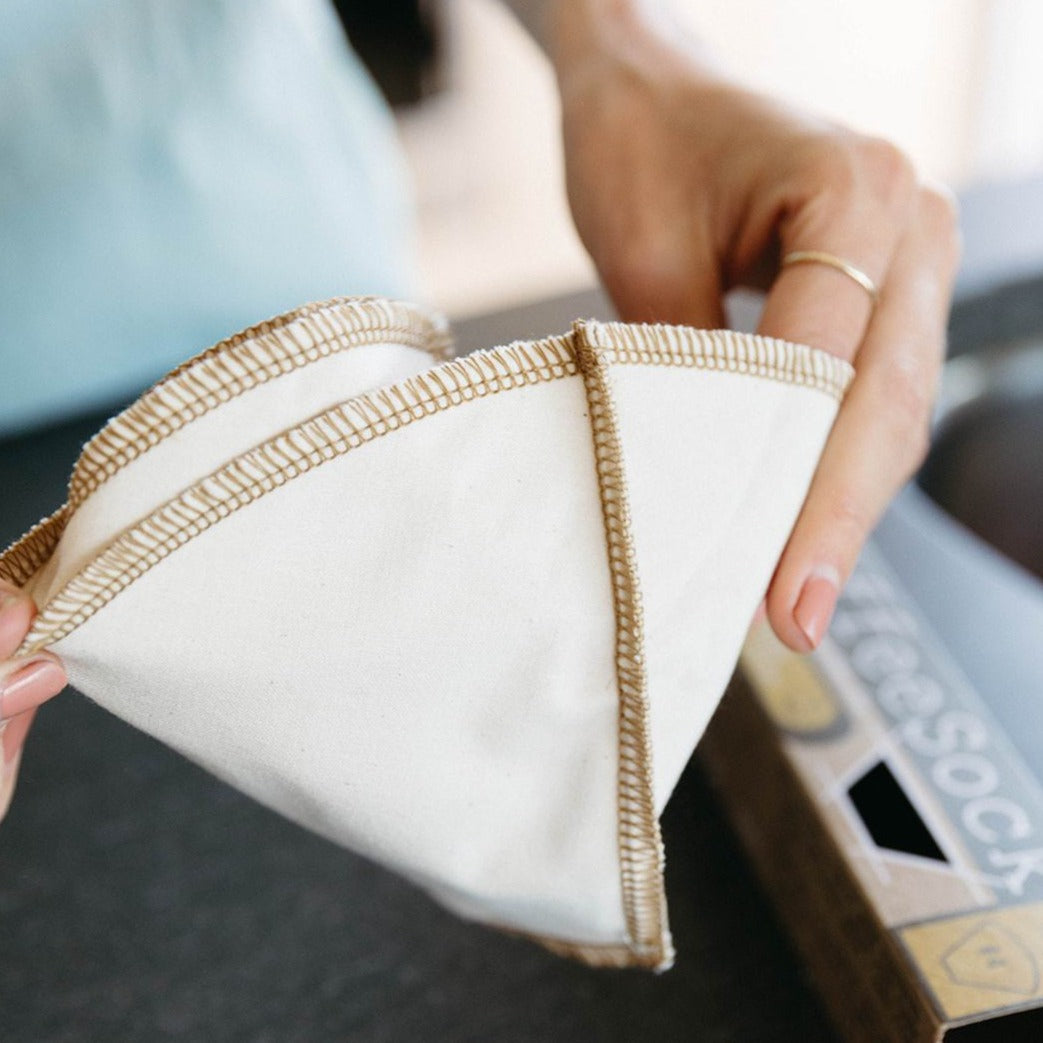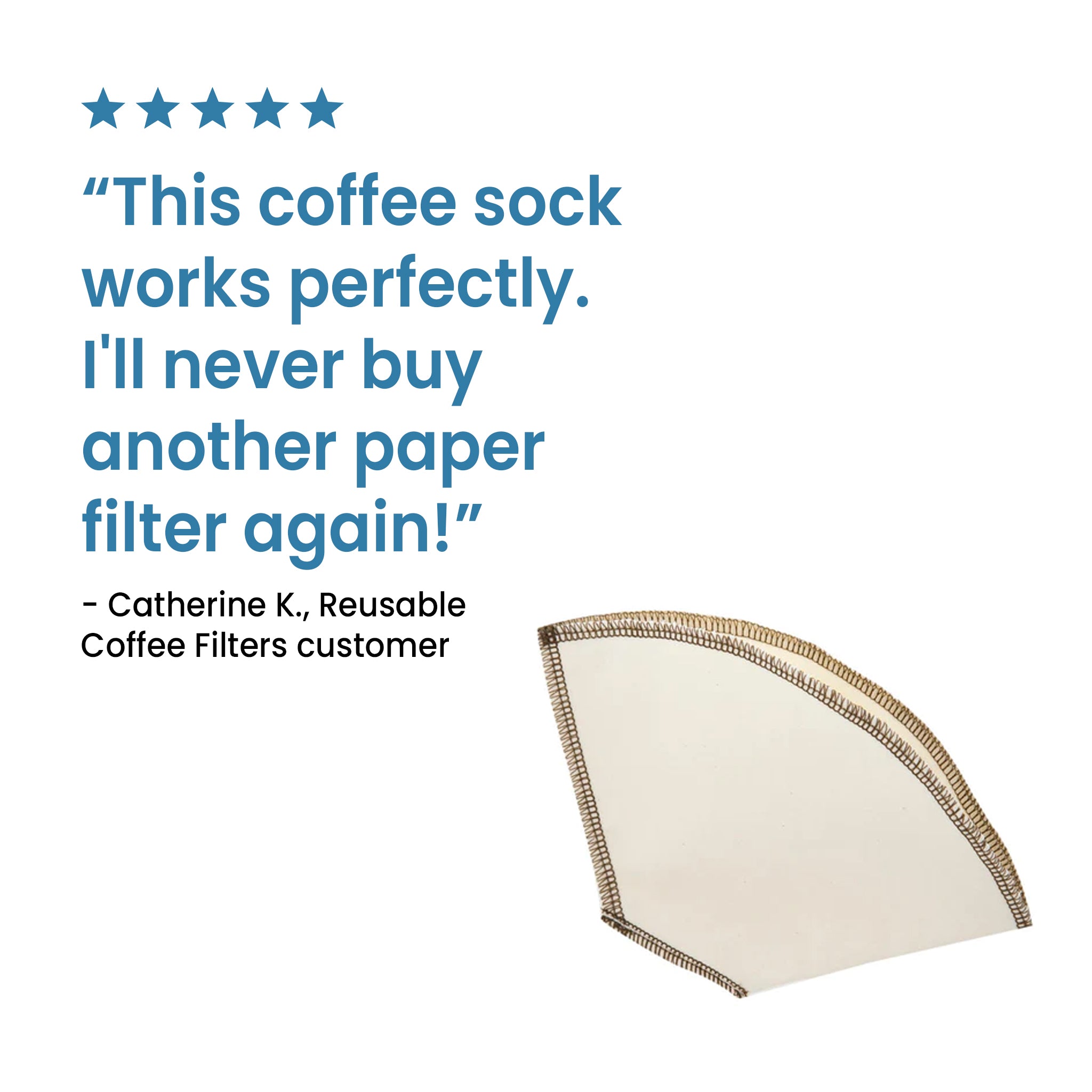 Reusable Coffee Filters
I purchased for my husband as I don't drink coffee. He hesitated for about a week, tried them and is still raving about how much better his coffee tastes!! Woohoo!! Happy husband; happy ocean!! ;)
Weird, at first
It's not as easy to empty as the reusable plastic & "copper" reusable coffee filter we have, but I do like how much easier it was to rinse out! Coffee still tasted great!
Great reusable coffee filters
I'm very happy with these reusable coffee filters. They make a good cup of coffee, and aren't much more work to clean up than the average coffee press. They even work in a basket-type filter - being flexible, they can be fitted reasonably well into the basket. I'd definitely buy these again.
Love this filter
It's a little more work than getting a fresh paper filter but the coffee does taste so much better and I don't have to worry about stocking up on filters cause I always have one.