Over 2.8 million pieces of plastic removed through product purchases.
Mouthwash Tablets
Remove 10 pieces of plastic!
Hello, long-lasting freshness.
Made from a blend of refreshing essential oils, these mouthwash tablets fight bad breath and balance your mouth's pH levels. These portable tablets replace mouthwash with harsh ingredients, packaged in plastic. 
Strengthen enamel, freshen your breath, and reduce sensitivity! 
Contains: 124 tablets included. 
How to use: Chew the tablet until it dissolves, take a sip of water and swirl for 30 seconds, spit it out and take a deep minty fresh breath!

Made in the USA. 
Peppermint oil, coconut oil, tea tree oil, aloe vera, spirulina, hydroxyapatite (Nano).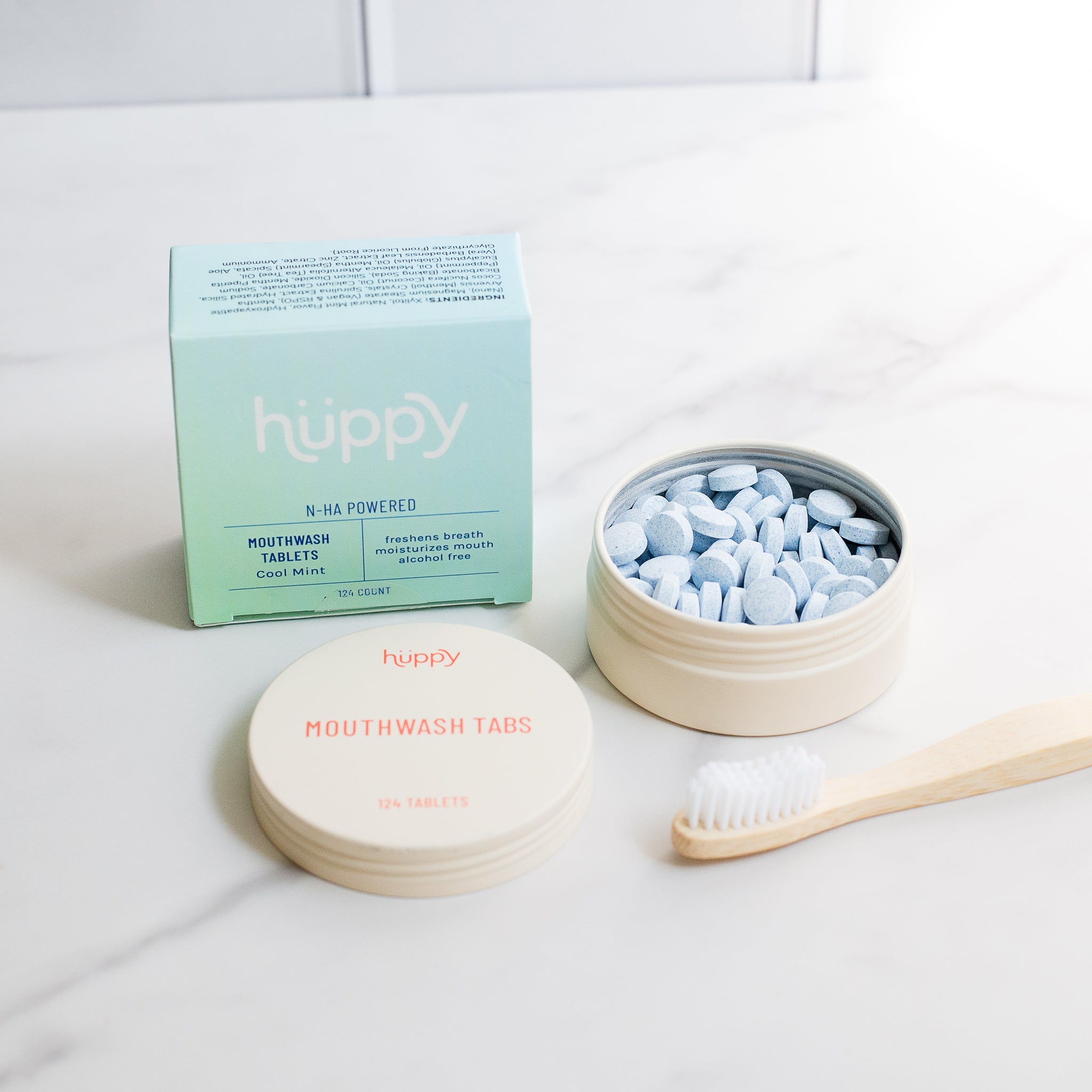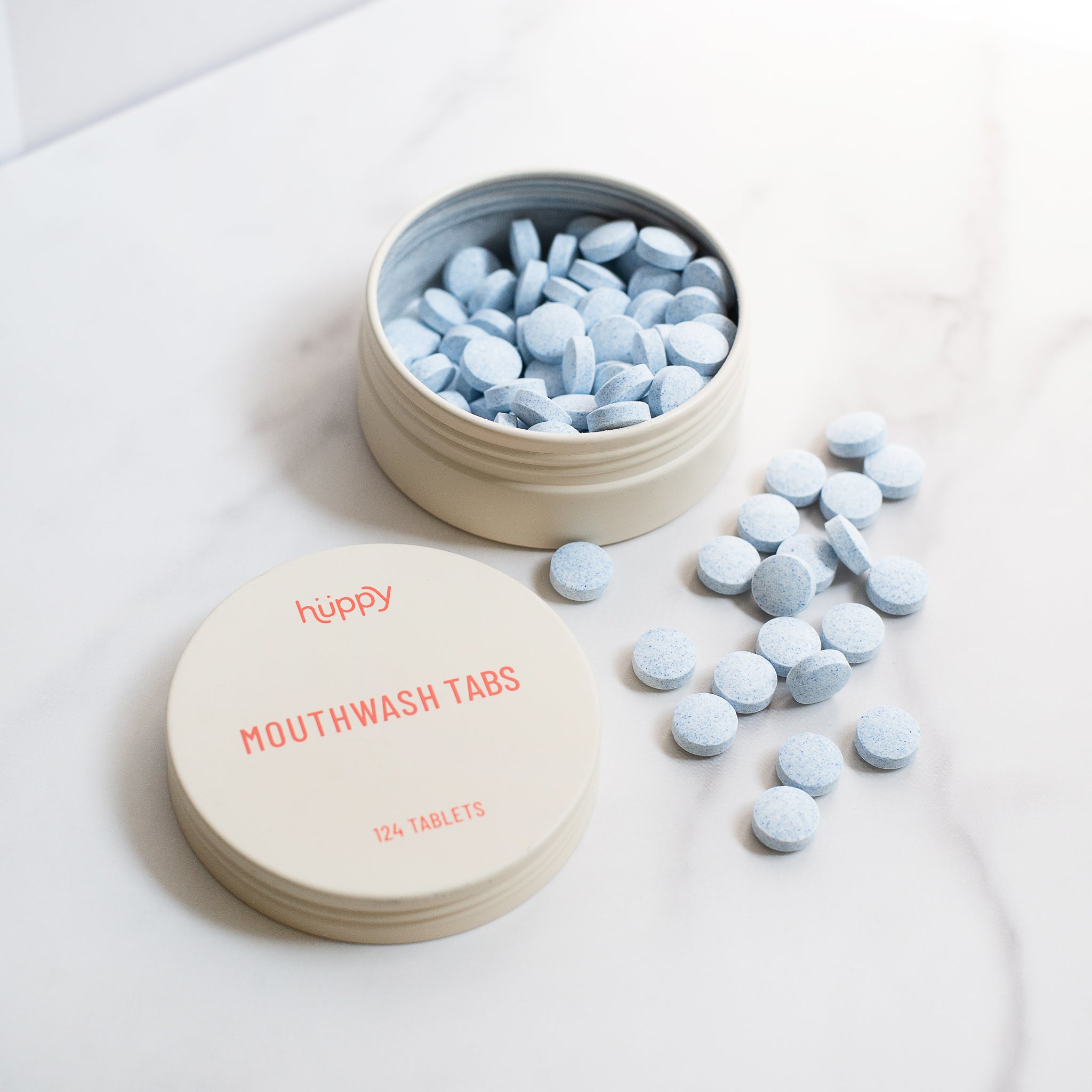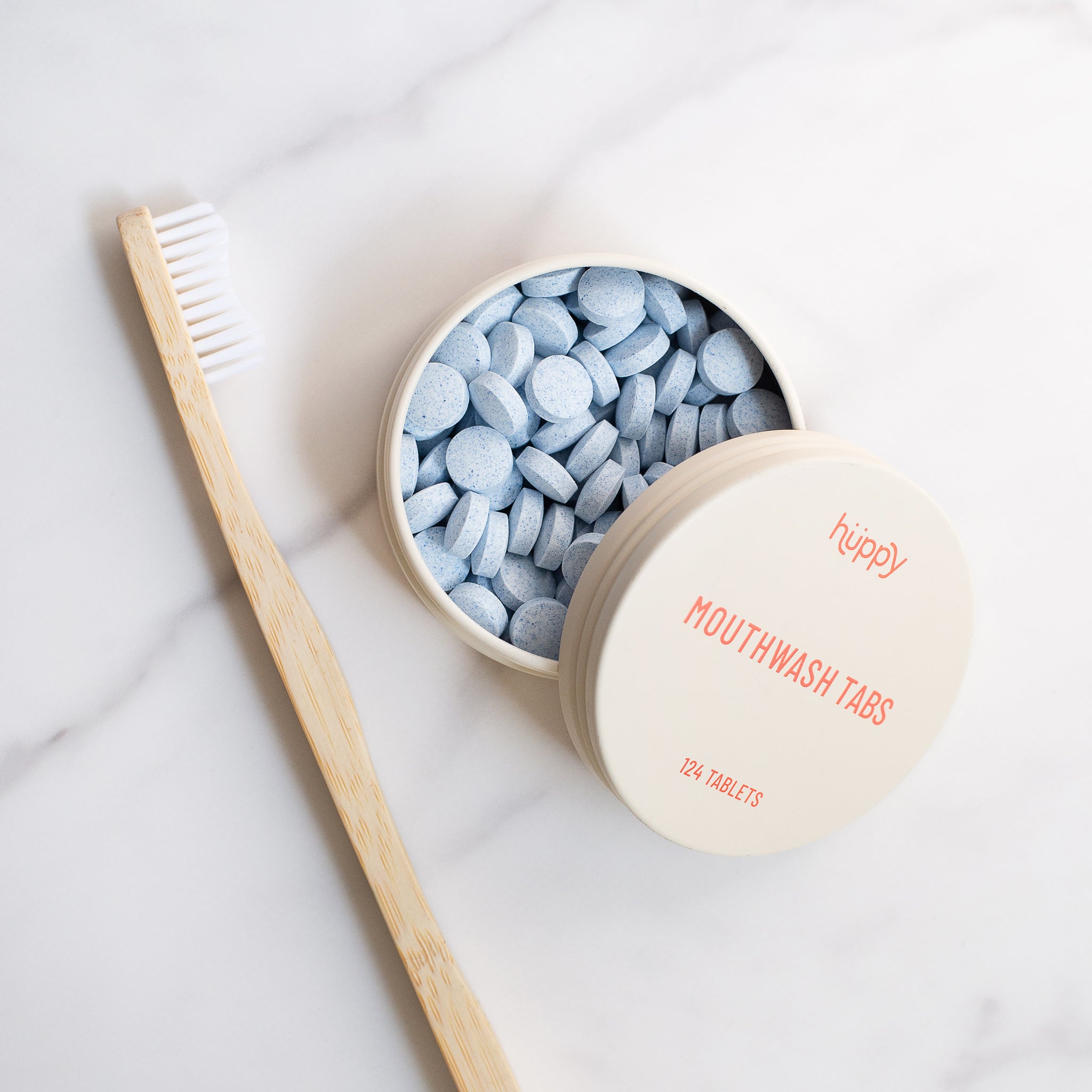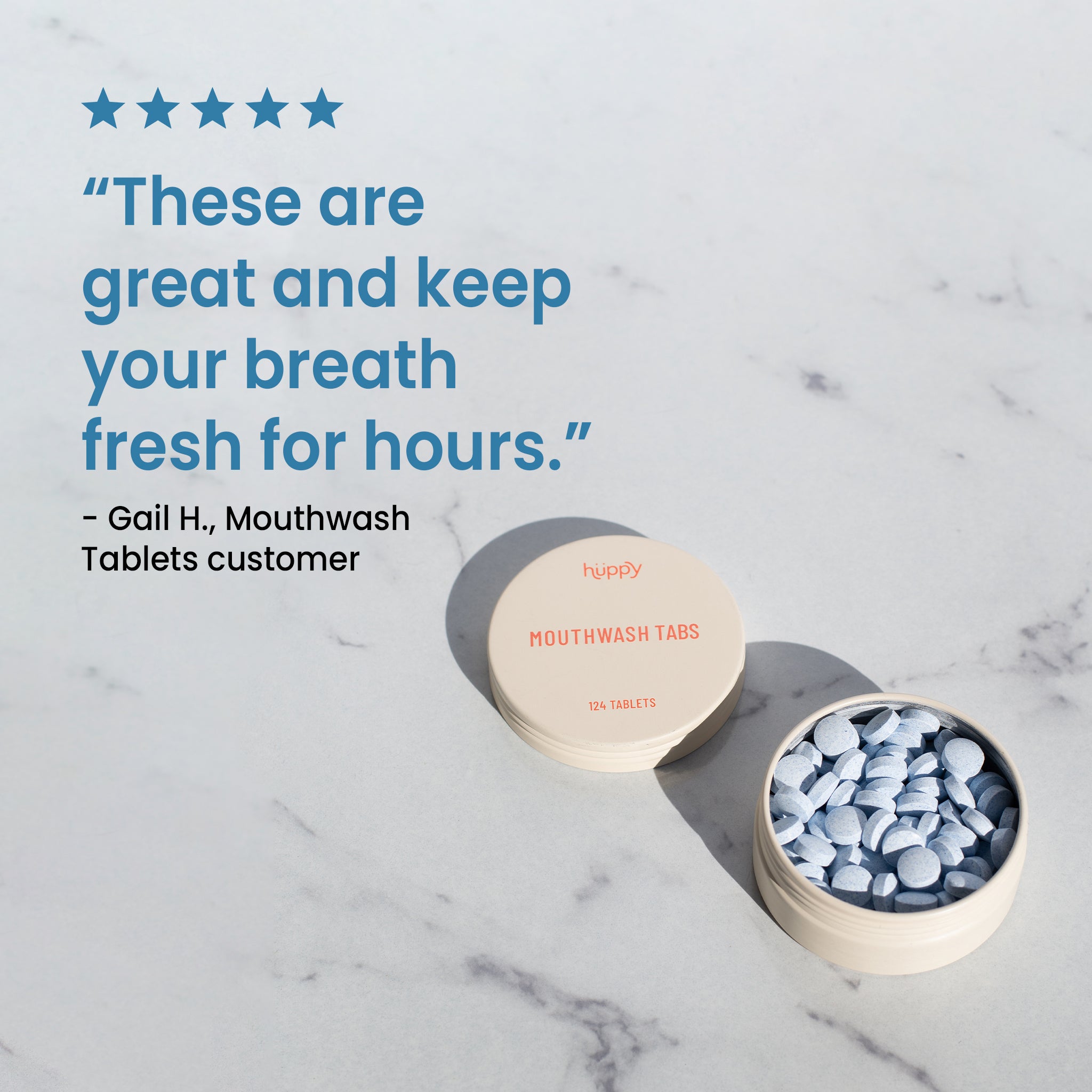 Mouthwash Tablets
Love 'em. Can't imagine going back to a bottle, recyclable or not.
Great scientific advance
We never could stand using liquid mouthwash anyway, and gave up using it long ago. These actually taste good, work the way they say they will, and contain a better, safe alternative to fluoride (which we never trusted). Ready to sign up for a subscription!
Needs tweeking
The idea is good but these tablets don't dissolve enough for me. I'm left with a gritty feel. I'm also not convinced they do an equivalent job of a liquid mouth wash in combatting bacteria and cavities. I'll use but more for trips, camping.
nice
we like them, it takes a minute to get used to them, but we like them.