Over 3 million pieces of plastic removed through product purchases.
Breath Mints
Remove 10 pieces of plastic!
There is no breath these all-natural mints can't tame.
These all-natural, vegan breath mints are perfect for every refreshing occasion. Crafted with organic peppermint and spearmint oils, and without sugar or gluten — these are as delicious as they are guilt-free. 
Free from: sugar, gluten, gelatin, artificial flavors, or colors.
Size: 1 oz (28g). 
Made in the USA.
Sorbitol, organic peppermint oil, organic spearmint oil, stevia leaf, calcium stearate (vegetable source).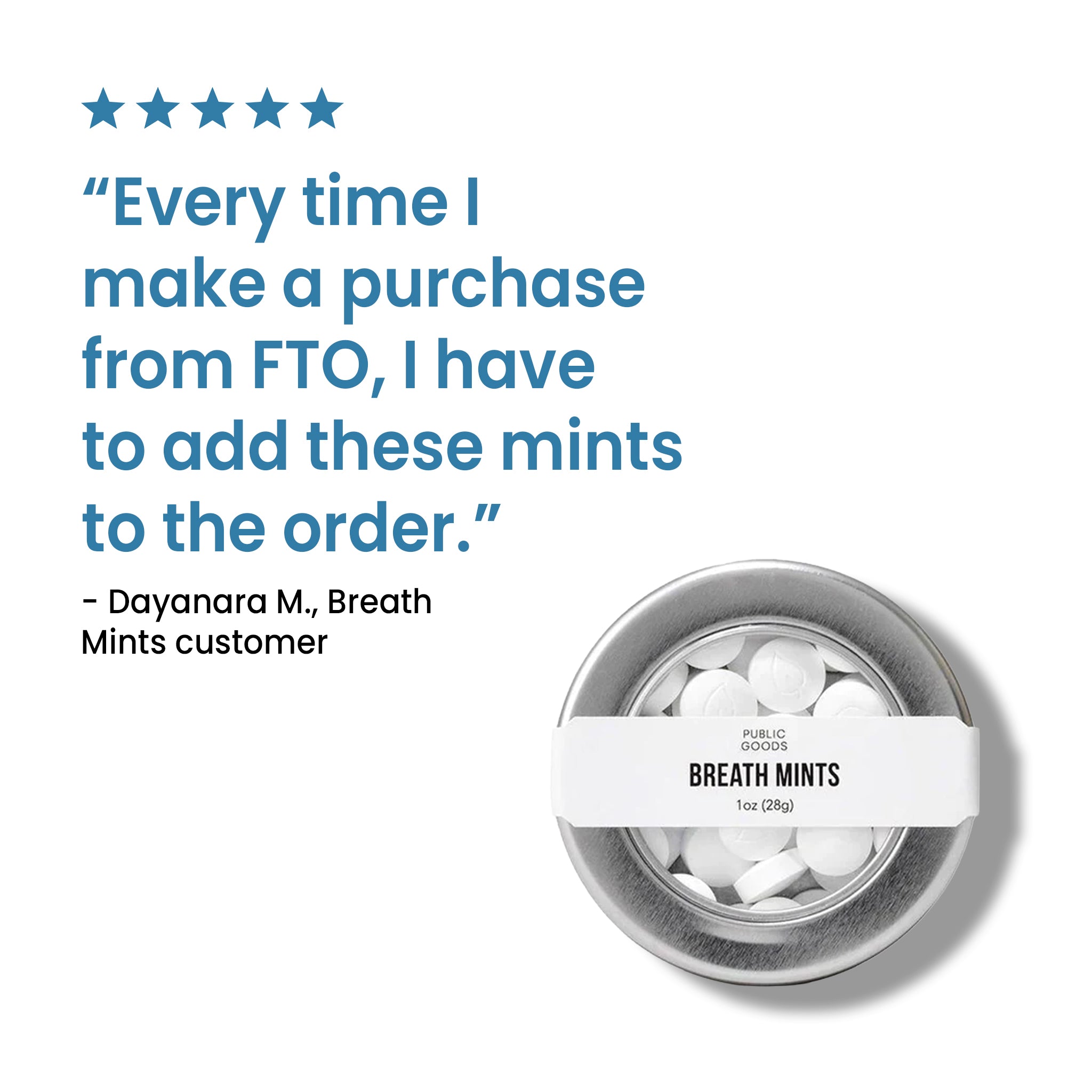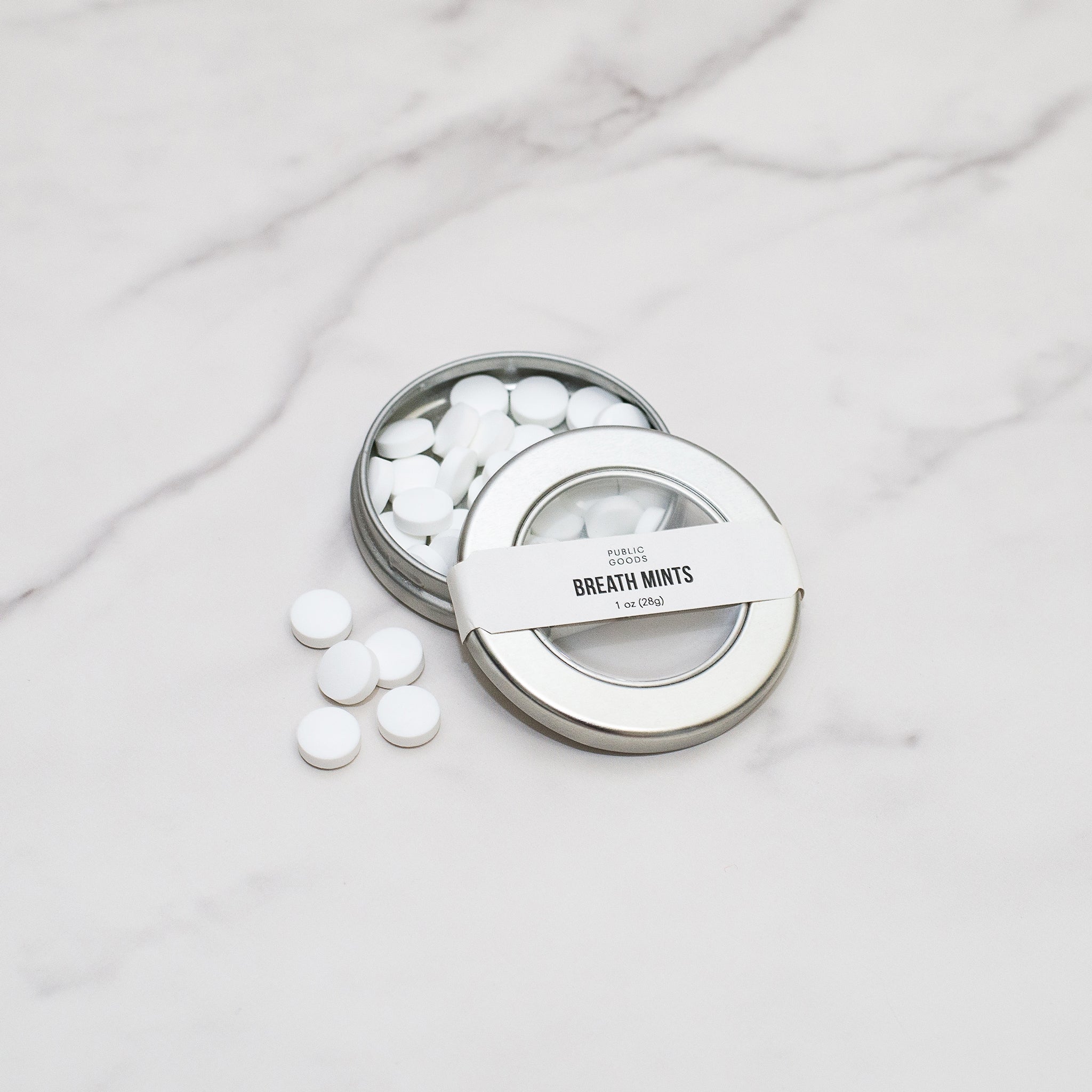 Tasty and Effective
This is my second order of breath mints. My title says it all. Love them.
Great mints
I like these mints a lot... as much as I enjoy my Altoid peppermints. I'm not thrilled with having to get a new metal/plastic tin each time, I hope that the supplier will begin to put them into a deliverable bag so that "minters" can reuse the excellent tin over and over!
Marvelous Mints!
Always add a few to all my orders and keep them everywhere! They're great mints-not too strong-just right, Goldilocks. And by the way, the tin is a great item to keep little things organized in later; like paperclips, etc...and even better...they're VEGAN-yay! (Otherwise, I wouldn't buy them).
Love these little guys!
Taste great. Fresh breath and I love the tin.