Over 2.8 million pieces of plastic removed through product purchases.
Unpaper Towels - 3 Styles
Remove 10 pieces of plastic!
These fun & unique towels can be reused hundreds of times! 
Say goodbye to wasteful, single-use paper towels and hello to an eco-friendly, long-lasting alternative. Perfect for cleaning up spills, washing and drying dishes, wiping messy hands and faces after meals, and more!
Made with ultra-absorbent 100% cotton flannel, each set includes 8 towels. You'll love the soft texture and vibrant colors and you'll significantly reduce your environmental impact and save money in the long run.
Size: 12"x10"
Care: Machine wash and tumble or air dry.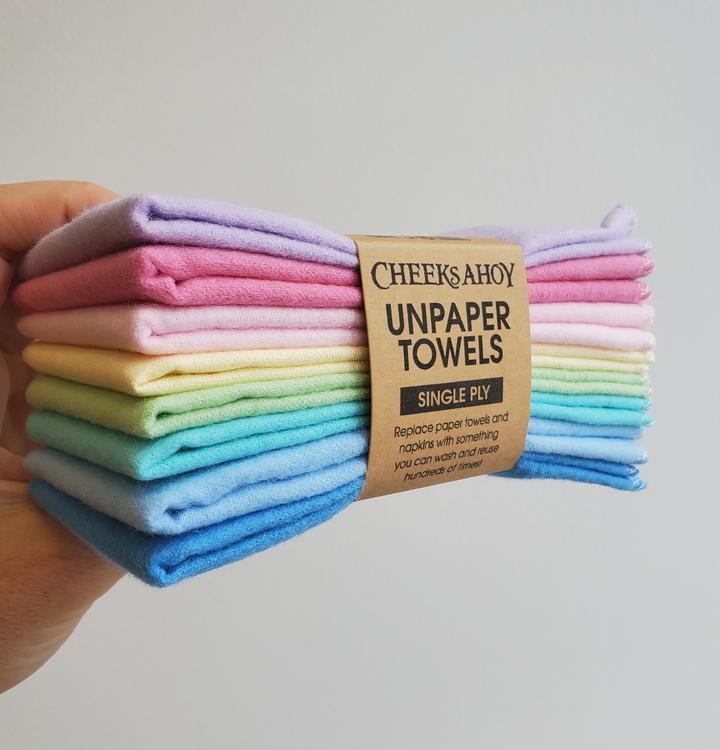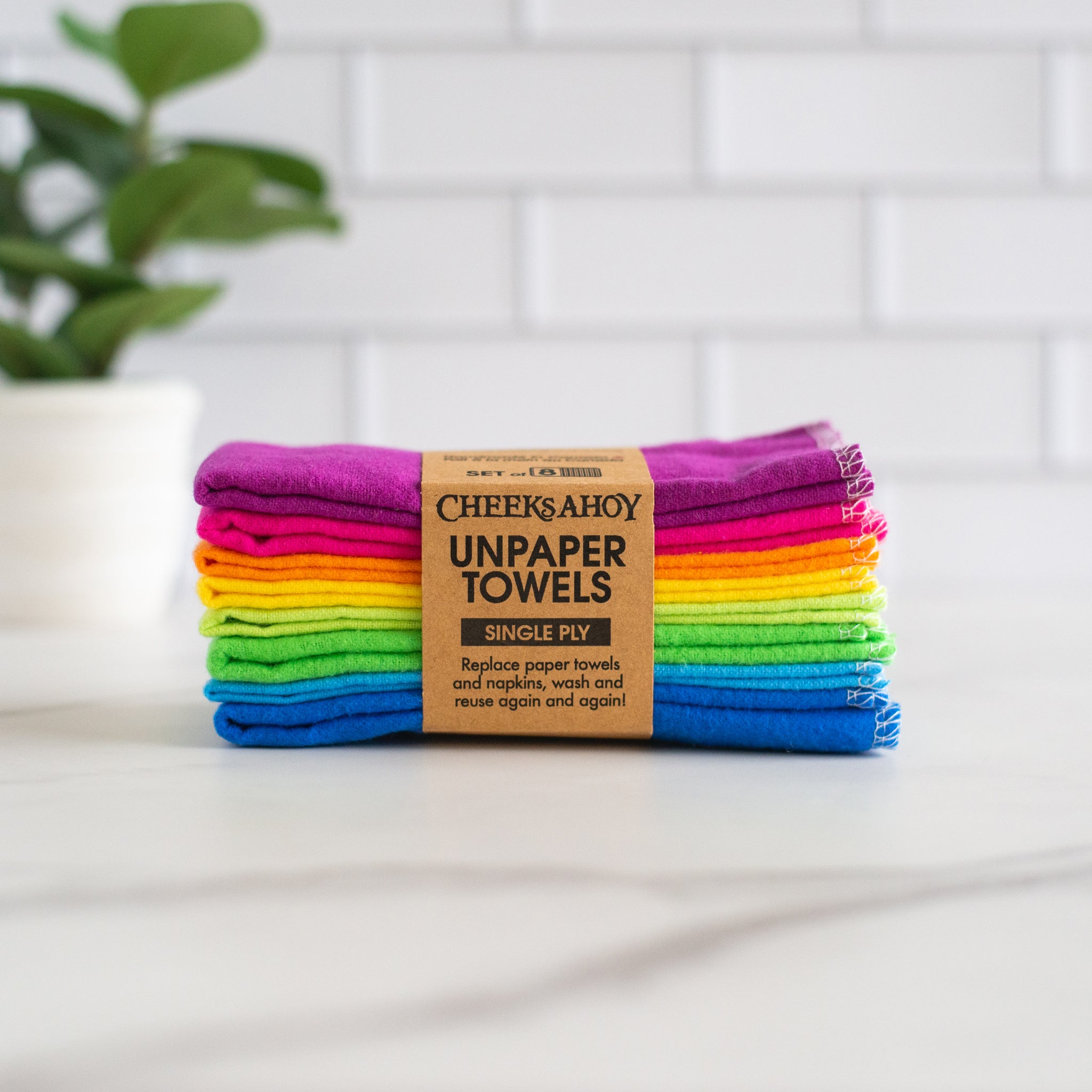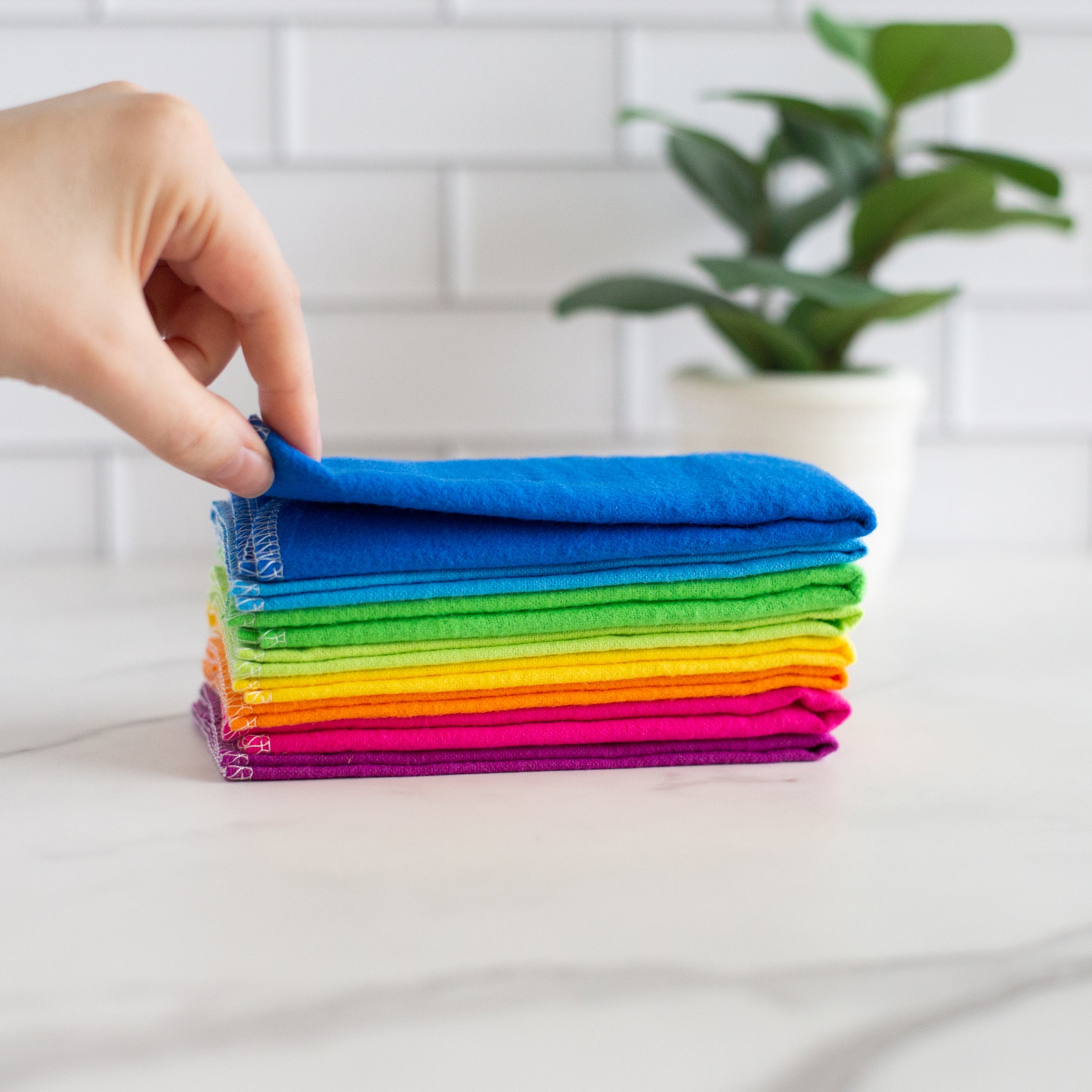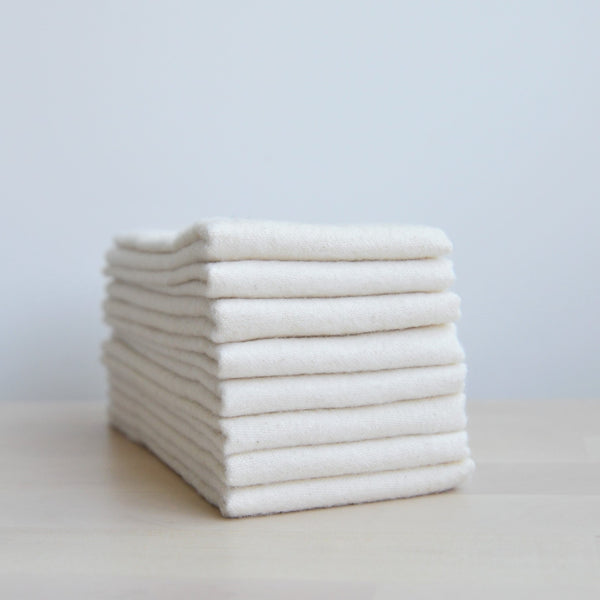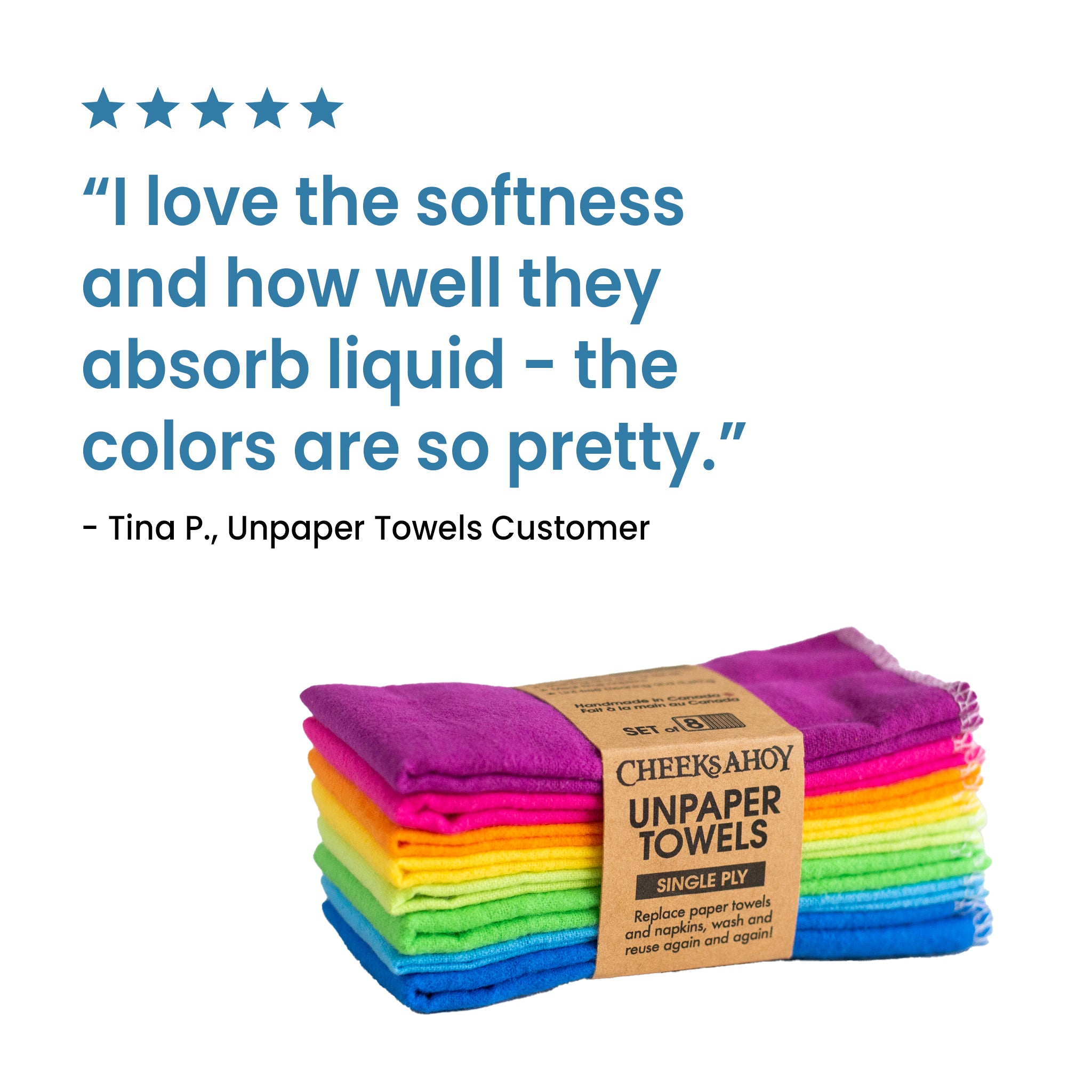 Nice
I like them a lot, they are soft and absorbent. I've used them to wash dishes, for cleanup, to wipe up spills. They wash nicely too! I know I'm using less paper towels which I like!
Useful, saving paper
Handy, small but adequate for cleanup. Easy to toss in wash and reuse.
Unpaper Towels
These make sense, and are a great way to reduce paper towel usage—it will take awhile to wean my husband off paper (he uses them as plates, when we have perfectly sustainable china).
Was skeptical
I wasn't sure if I would really use these in place of paper towels but I do! They're very absorbent and dry quickly. I use different colors for different things which in most cases means I can just wash them in the sink and let them dry for reuse. VERY handy!
Awesome
I love these! Great quality!