Over 3 million pieces of plastic removed through product purchases.
Reusable Tea Strainer
Remove 10 pieces of plastic!
Say goodbye to wasteful, single-use tea bags... 
Introducing the stainless steel tea strainer, the ultimate companion for tea lovers. Made from food-grade stainless steel, it's eco-friendly and built to last. With a fine mesh design, it's perfect for steeping loose-leaf tea, and the easy-to-use handle makes it simple to add and remove.
This eco-friendly strainer fits most mugs and teapots, and it is easy to clean with warm water. It's the perfect addition to any tea lover's collection and makes a great gift for the tea enthusiasts in your life!
Dimensions: 5.7cm x 7.7cm.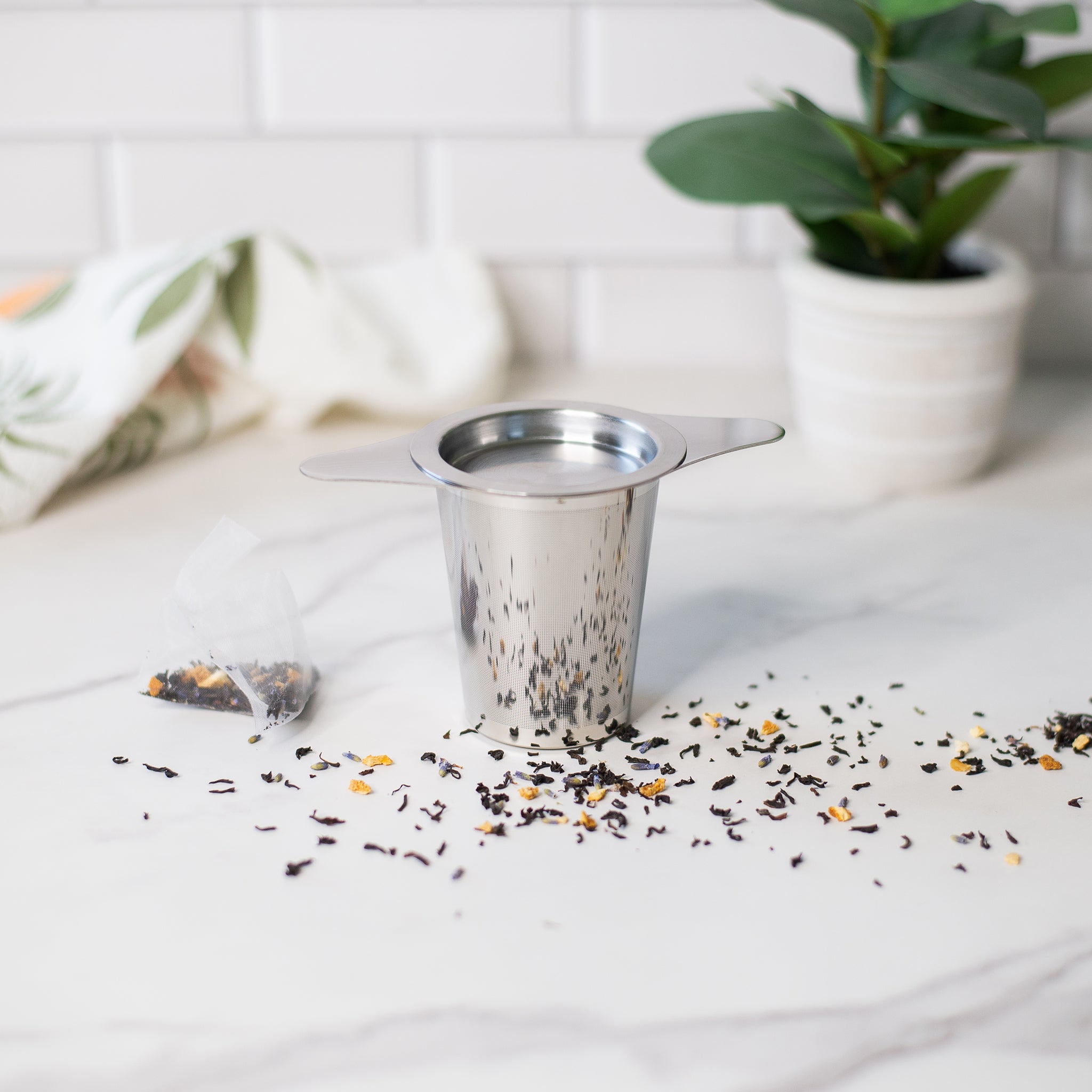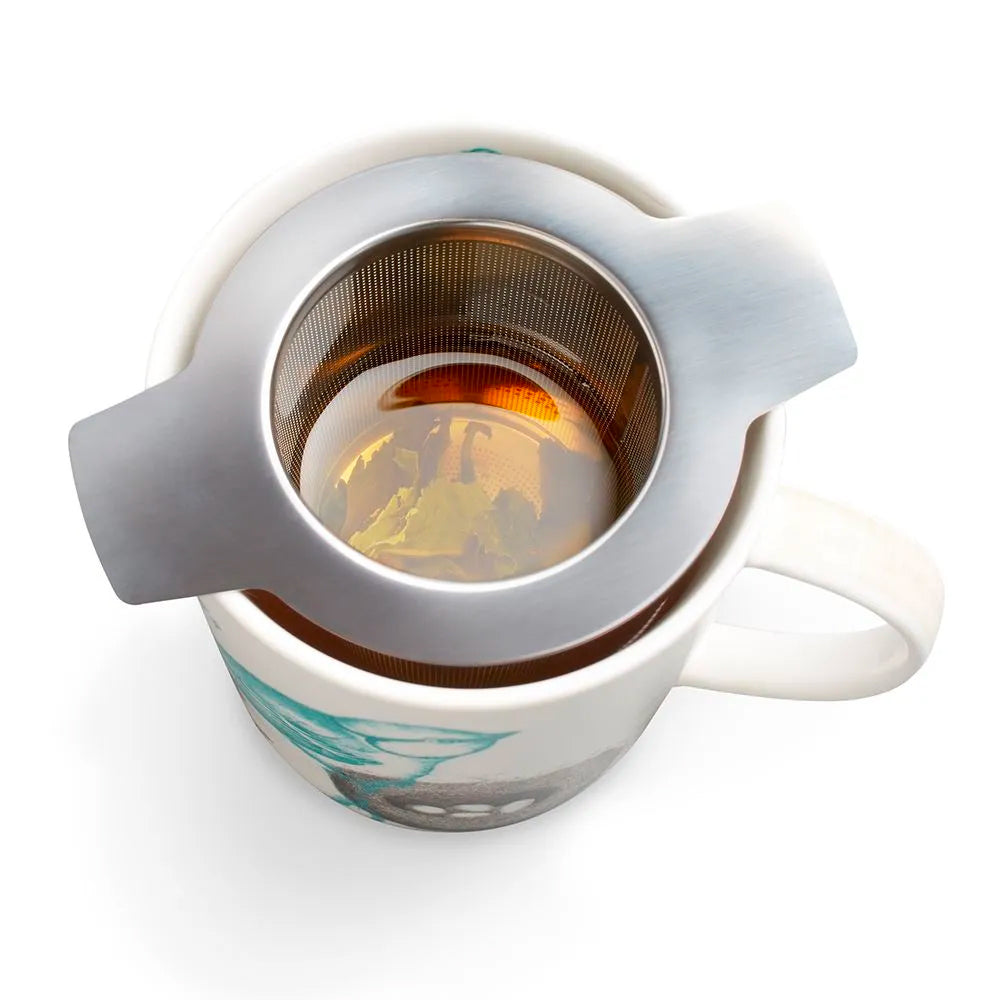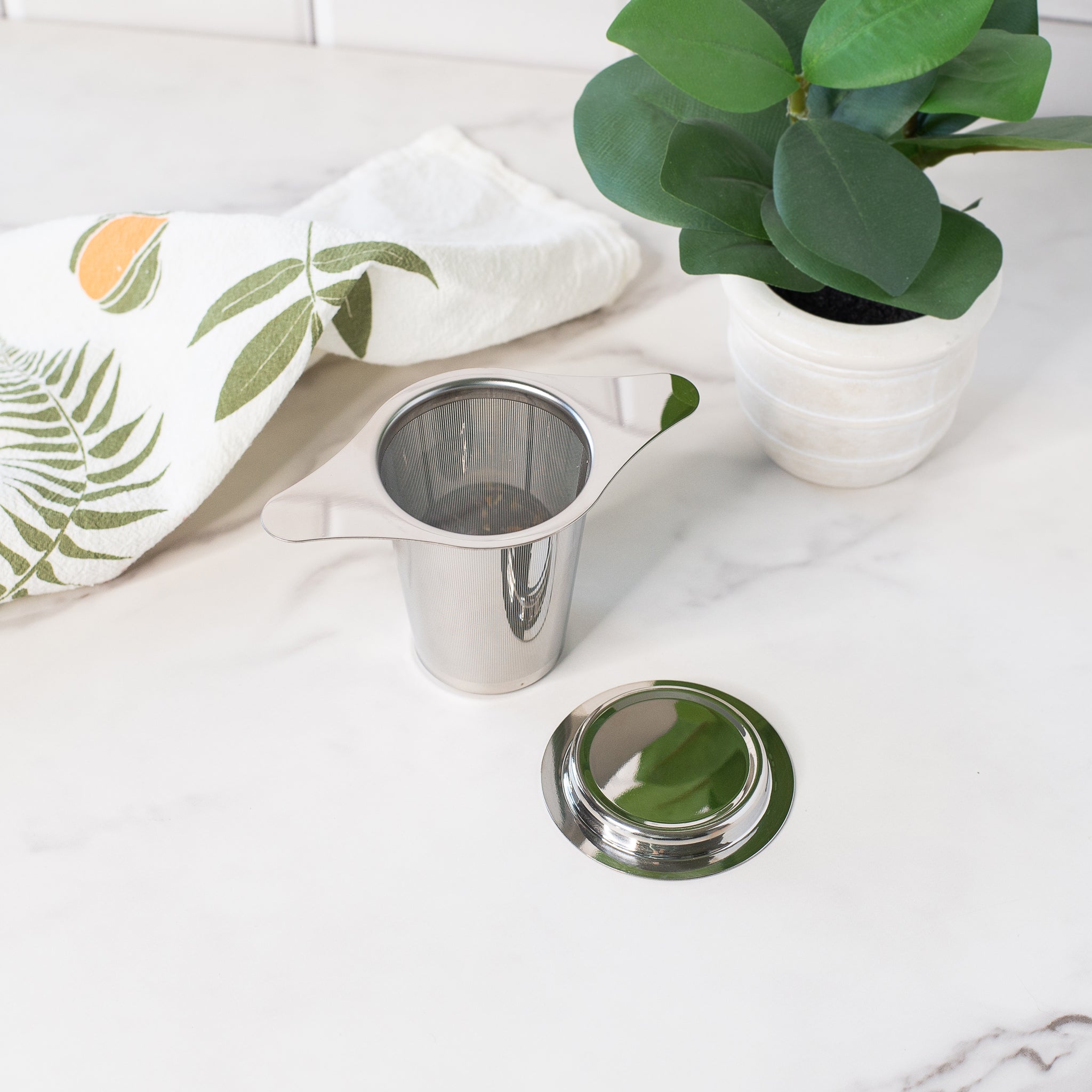 Great for fine/tiny loose tea
This is superb for roobius or other fine/delicate loose tea. Most tea strainers do not work, as the mesh or metal is not compressed enough to prevent loose tea particles/leaves from floating out.
This one is the best! Fits in most teacups or tea pots and easy to store.
Reusable Tea Strainer
This is nice quality and perfect for when I make loose tea. Much easier than the previous Strainer I had!
Exactly what I was looking for!
I've been searching for a metal tea strainer that tea leaves wouldn't escape from and finally found it! This strainer works so well and fits in everything. There are even tiny holes in the bottom so that it doesn't hold water when removed from the mug. I love it!
Great Idea
I like the stainless steel, and it fits on so many different cup sizes. It is a bit strange, as it only seems to drain from the bottom and not the sides? Did I miss osmeting, as it did not come with any instructions?