Over 2.8 million pieces of plastic removed through product purchases.
Natural Bottle Cleaning Brush
Remove 10 pieces of plastic!
Eco-Essential Bottle and Jar Cleaning Brush
Our custom natural bottle brush creates a new level of clean with a focus on sustainability and effectiveness. 
This lightweight tool reaches bottle and jar corners with ease. Crafted from waste coconut coir, cotton string, and rubberwood, after use, rinse to clean. 

Size: Ideal to clean bottles and jars where your hand is too big to fit. 0.13 lbs, 27 cm in height. 
Product care: Rinse the bristles to dislodge any stuck food or debris, dry the bristles with a towel and hang to dry.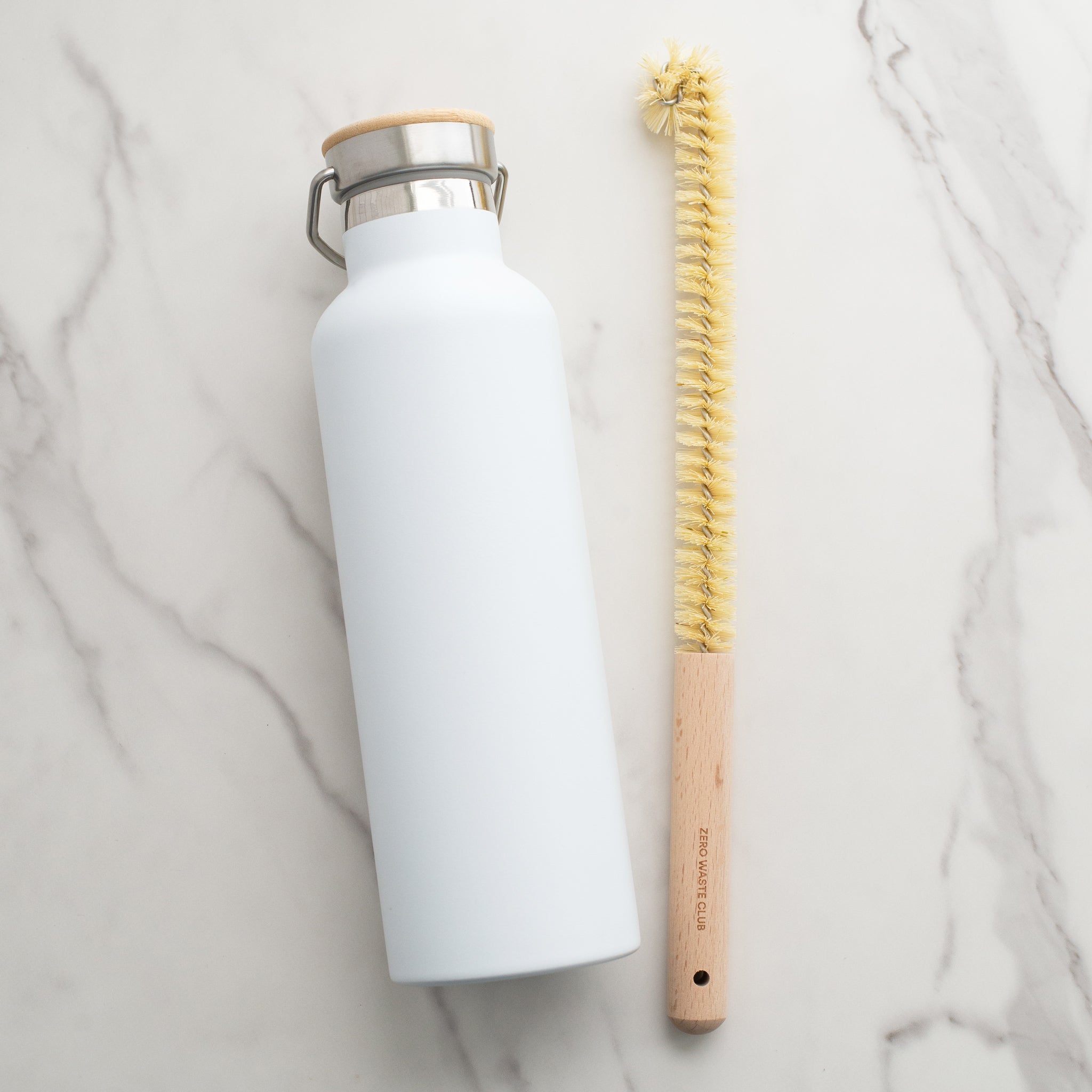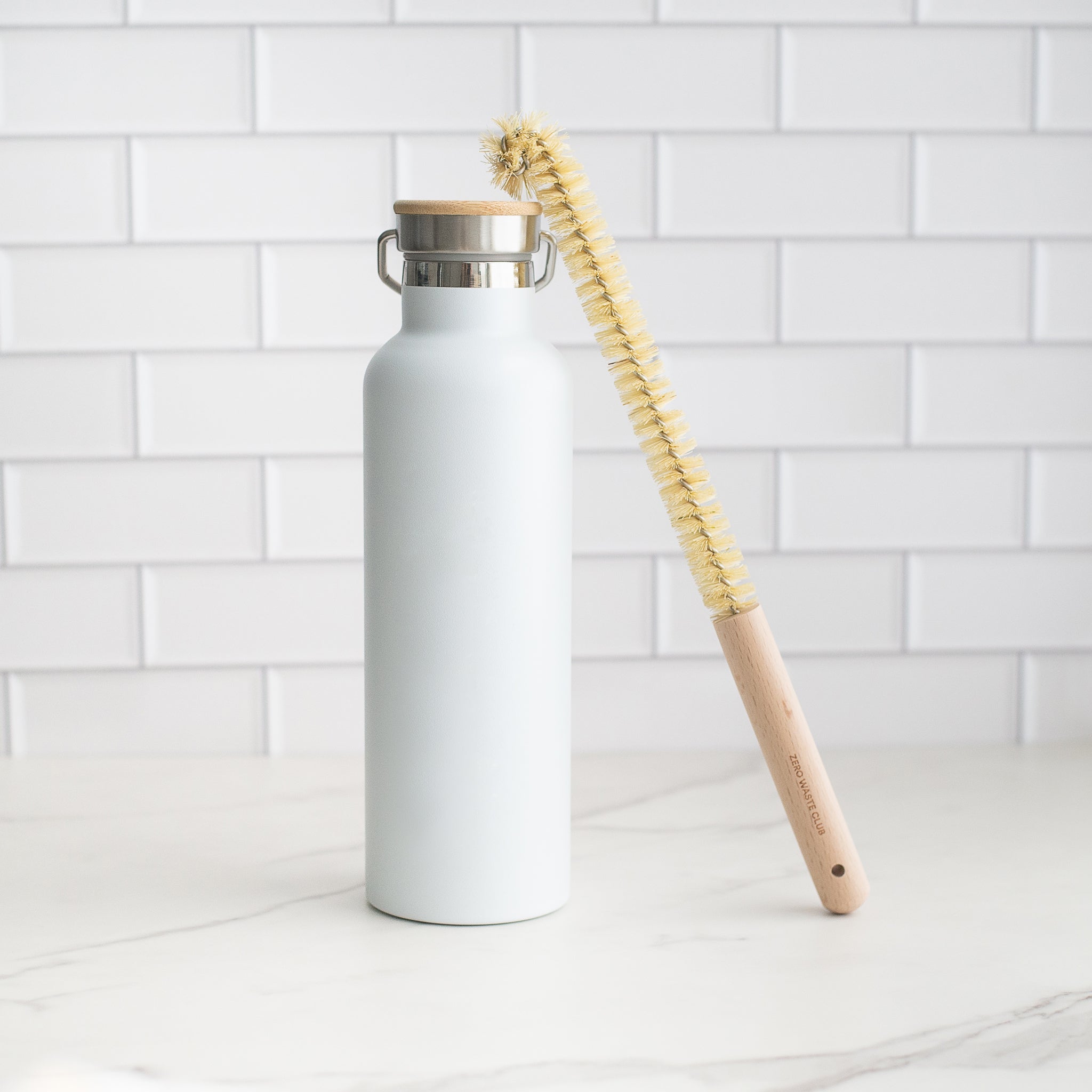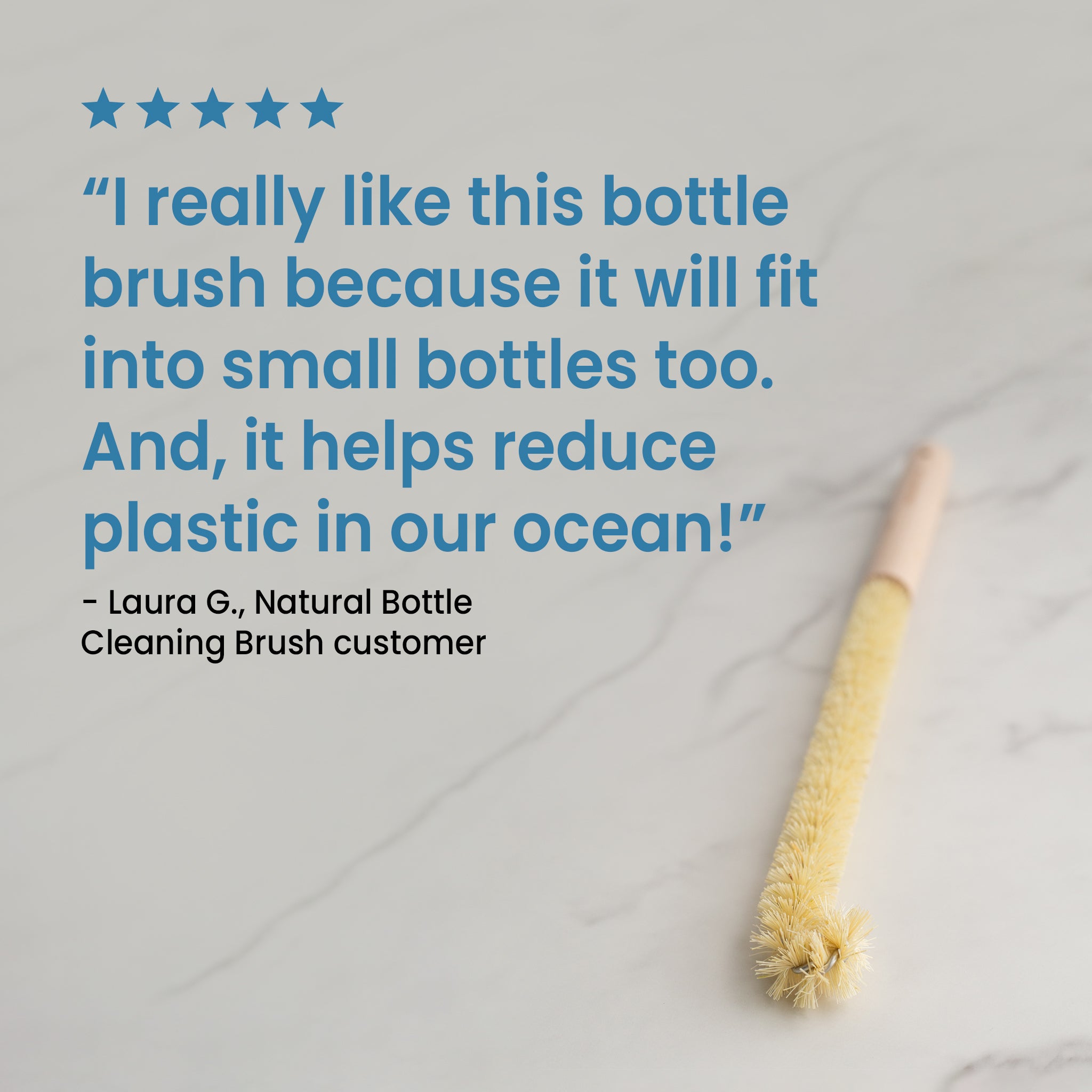 Perfect brush
Cleans my water bottle and, finally I can get the peanut butter jar clean for recycling. Great, great little brush.
Works great!
I use this to clean my bettas with, and I have to admit, it does a much better job than the plastic, I like this also, because the 1st one I had was way too big, so they took my advice and made them smaller, so they fit in my smaller betta bottles, so now it's easy peazy when cleaning! Recommend!!
So handy
These little long brush is very helpful & easy to use, especially when cleaning out recycling items before putting them out!
Works Like a Charm!
I really like this bottle brush because it fill fit into small bottles too. And, it helps reduce plastic in our ocean!
Natural Bottle Cleaning Brush