Over 2.8 million pieces of plastic removed through product purchases.
Shea Butter Soap - 4 Scents
Remove 10 pieces of plastic!
No need for plastic soap bottles after using one of these beautiful soaps. 
These extra-gentle 100% vegetable soaps nourish you with Shea Butter and a creamy and luxurious lather. A vegan formula, that's free from parabens, phthalates, and petrochemicals, and NEVER tested on animals. 
Vanilla Fleur: Subtle fragrance of vanilla, orchid, and sandalwood.
Pumpkin Chiffon: Notes of pumpkin, cinnamon, and vanilla. 
North Shore: Deeply layered notes of sea salt & watery florals.
Roland Pine: Fresh, crisp fragrance to exhilarate your senses.
Size: Net Wt. 5 oz / 140 g. 

Made in the USA.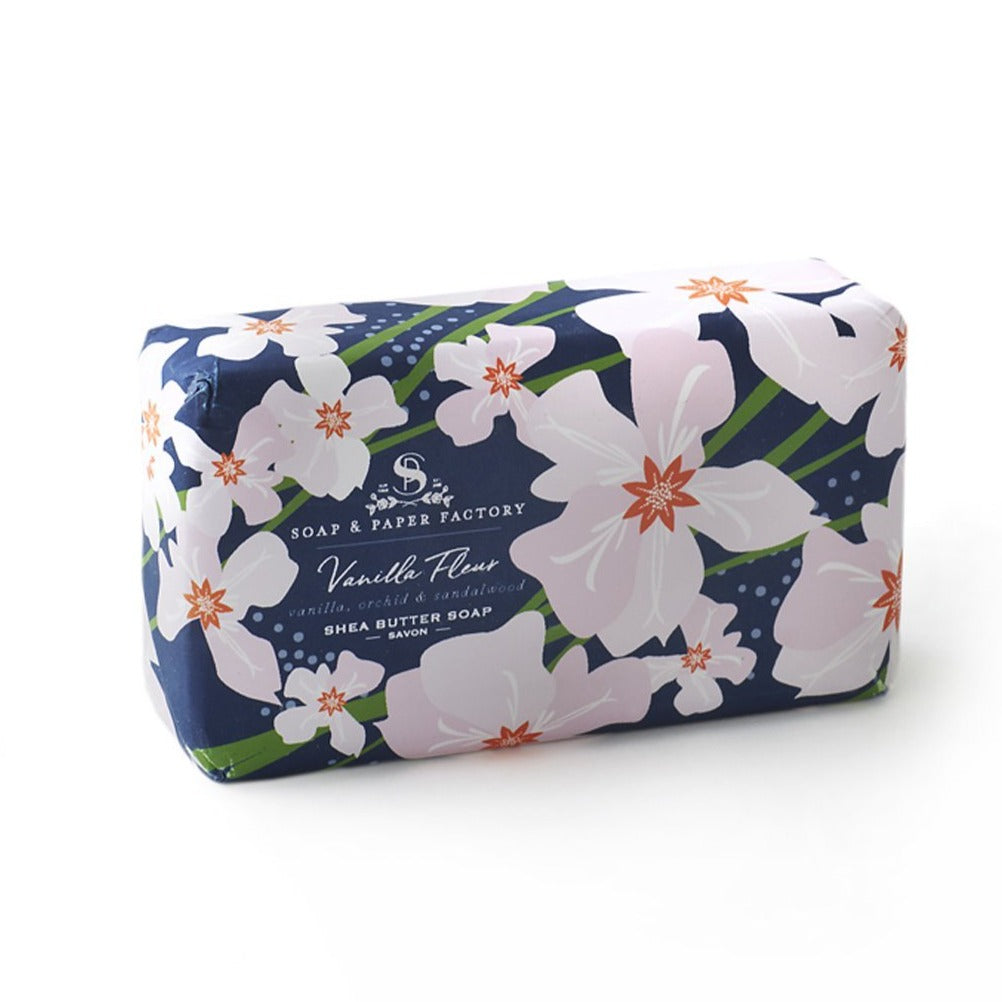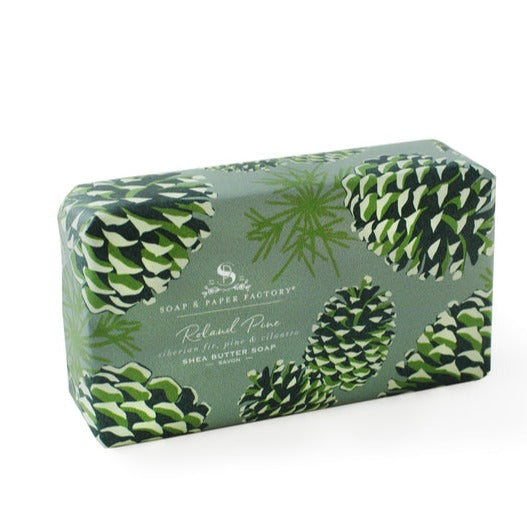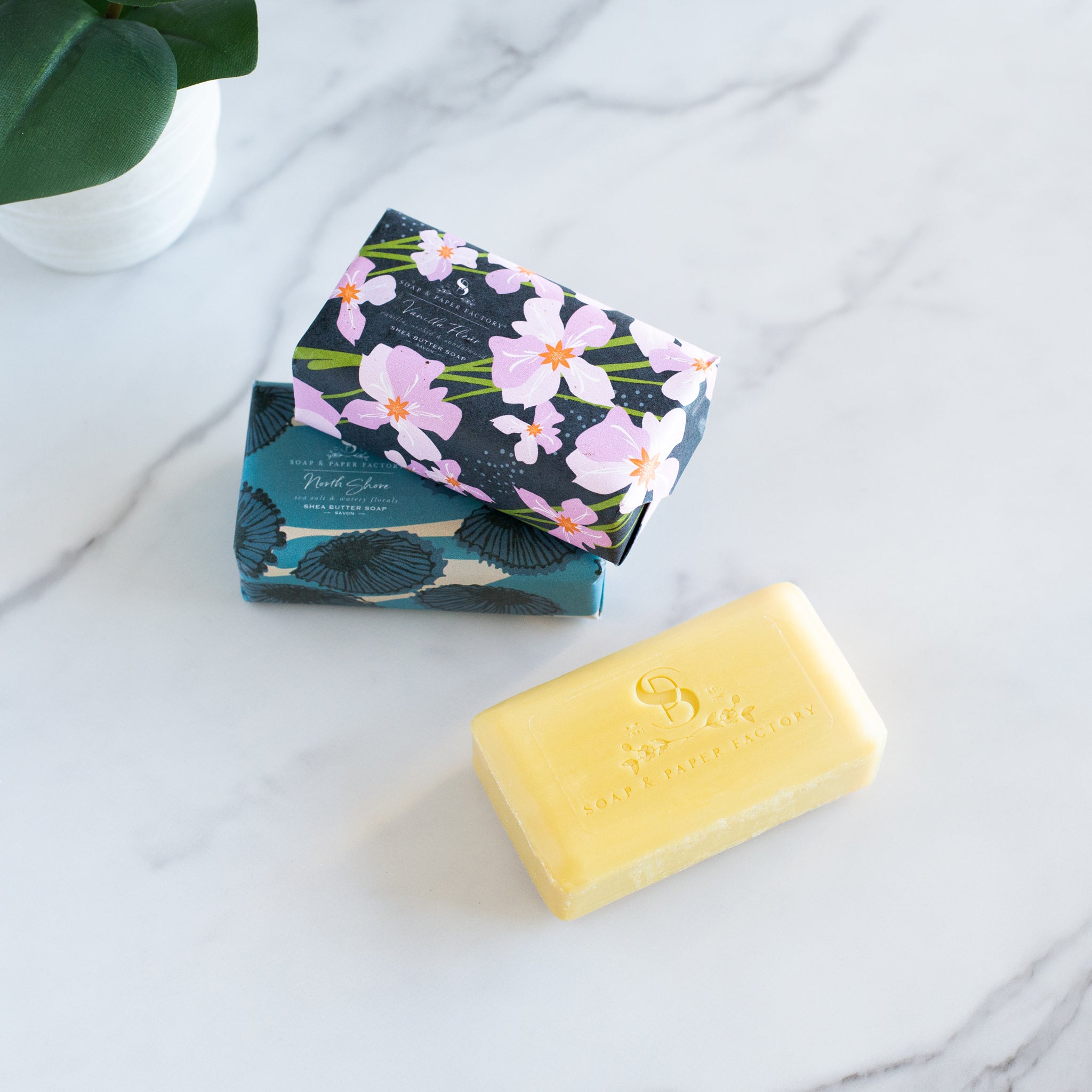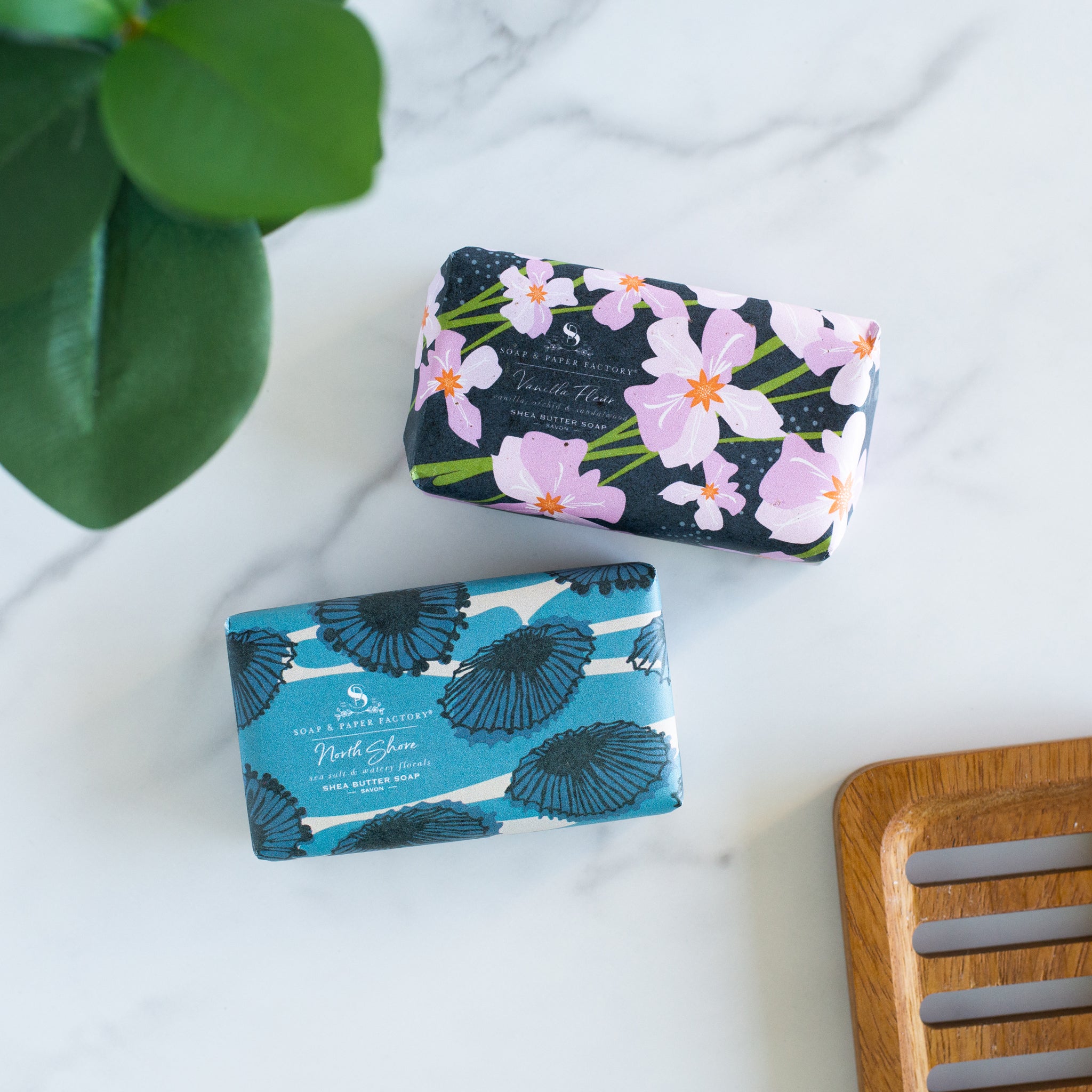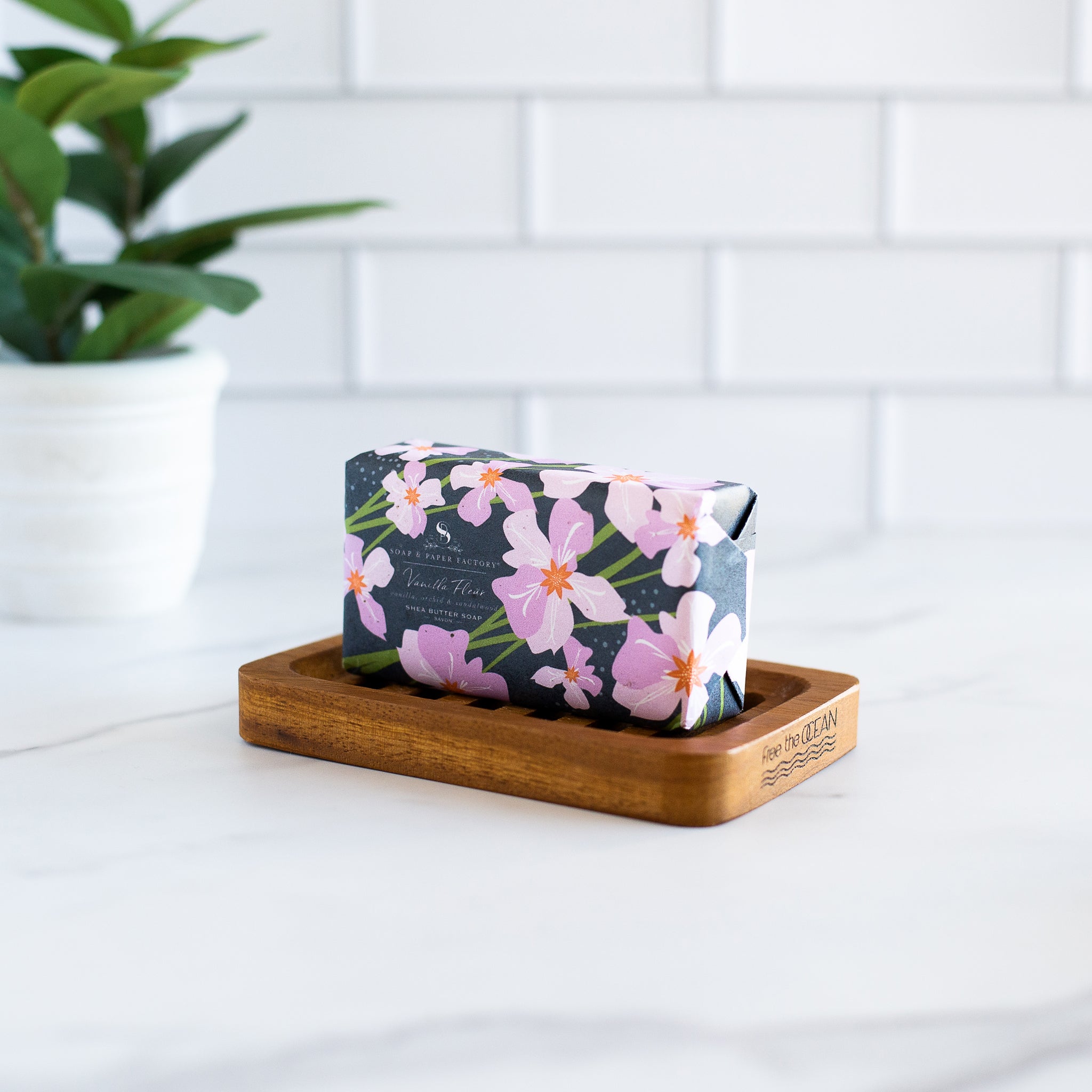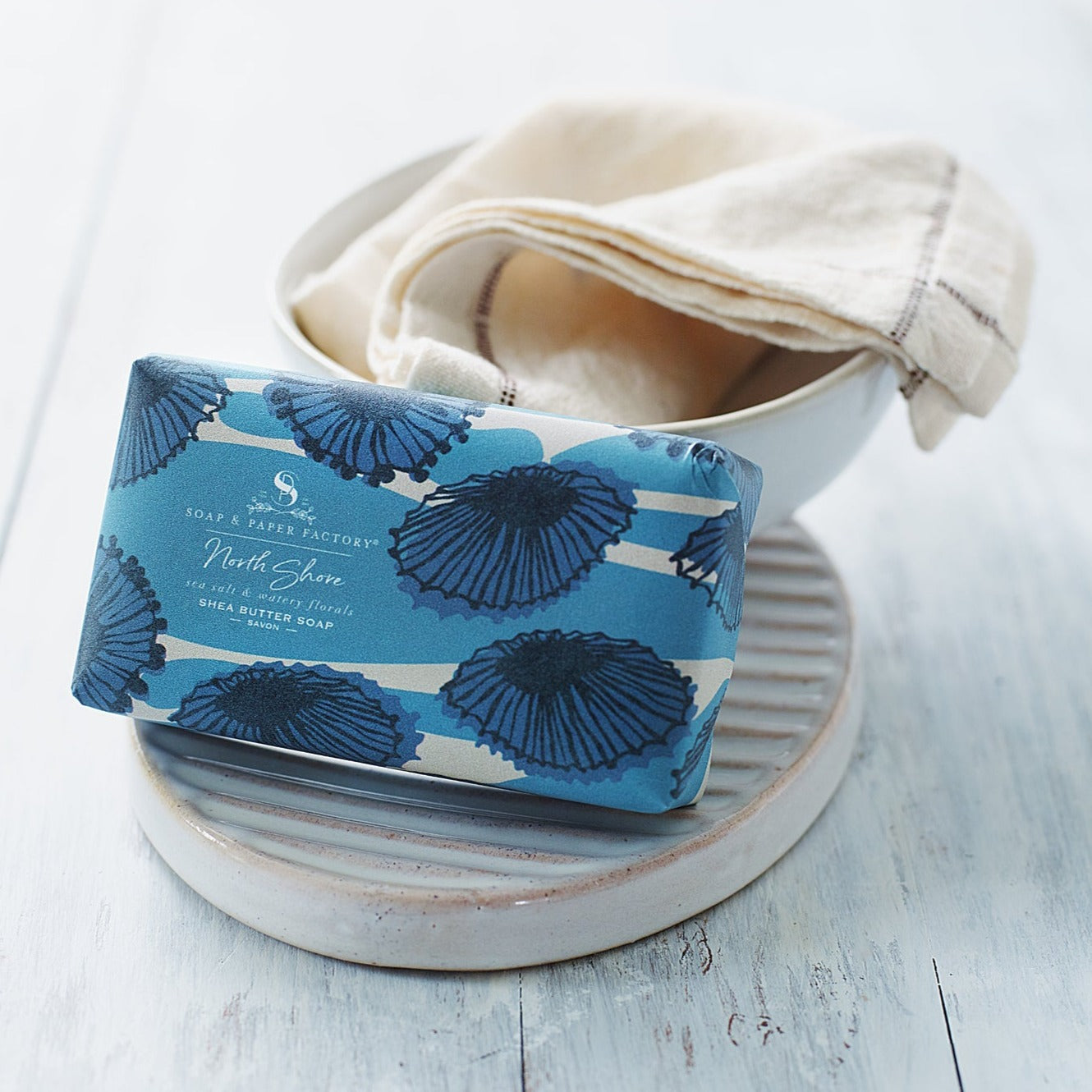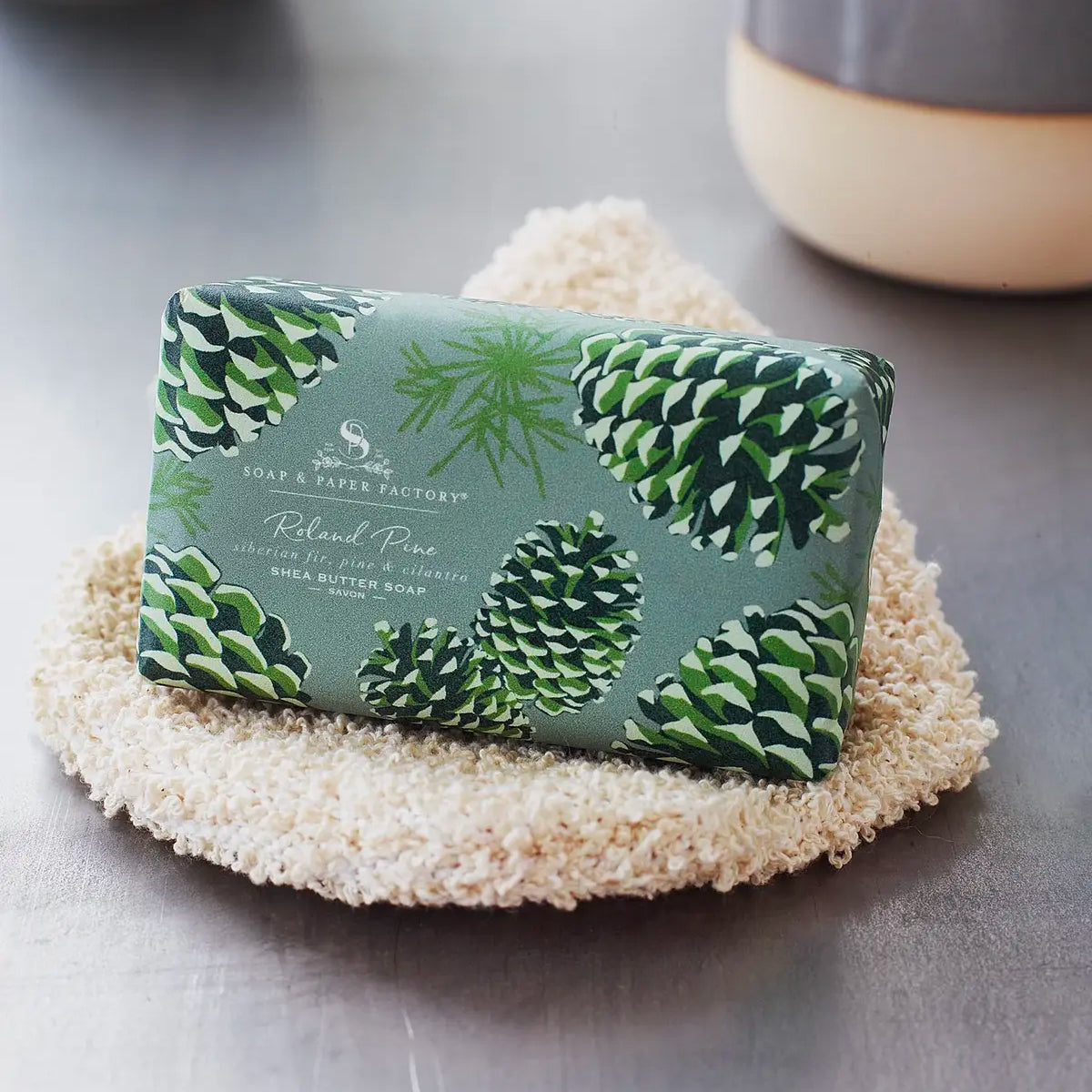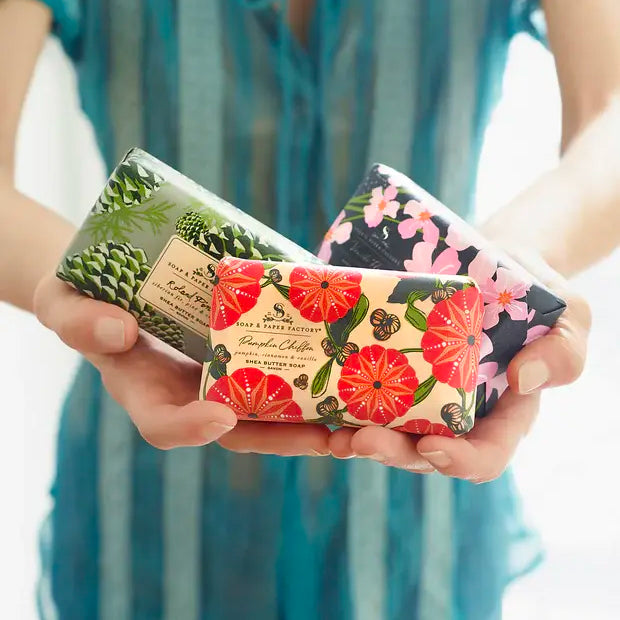 Wonderful soap
Well made and very good fragrances
Really great soap. Love the smell too
Pine
Not to scented, but made my skin feel good
Shea Butter soap
I bought this for my face mostly. I love how it's gentle but cleansing on my face an arms. I don't care for the scent I had to buy cause their inventory was low but its not a big deal. I would buy it again
The soap I got earlier.
I got a bar of soap from the end of last year. I'm very pleased with it. It is still cleaning my hands. I use it at the bathroom sink. Sometimes I use it to wash Sox and undies.
It doesn't suds up which is why I think it lasts so long. Based on this I am using up my regular soap.