Over 3 million pieces of plastic removed through product purchases.
FTO Bamboo Toothbrush
Remove 10 pieces of plastic!
Keep plastic out of landfills and out of the ocean - a better way to brush! 
A BILLION plastic toothbrushes will be thrown away this year - creating over 50 million pounds of waste. Do your part to decrease this number by swapping your plastic toothbrush for a bamboo toothbrush that is just as good for you and much better for the planet.
Plant-based: Every part is compostable and made from entirely natural materials.
Durable: Can be used for just as long as plastic toothbrushes.
Nontoxic: FSC® certified bamboo handle, USDA Certified Biobased. Green American Certified. Vegan. BPA-Free.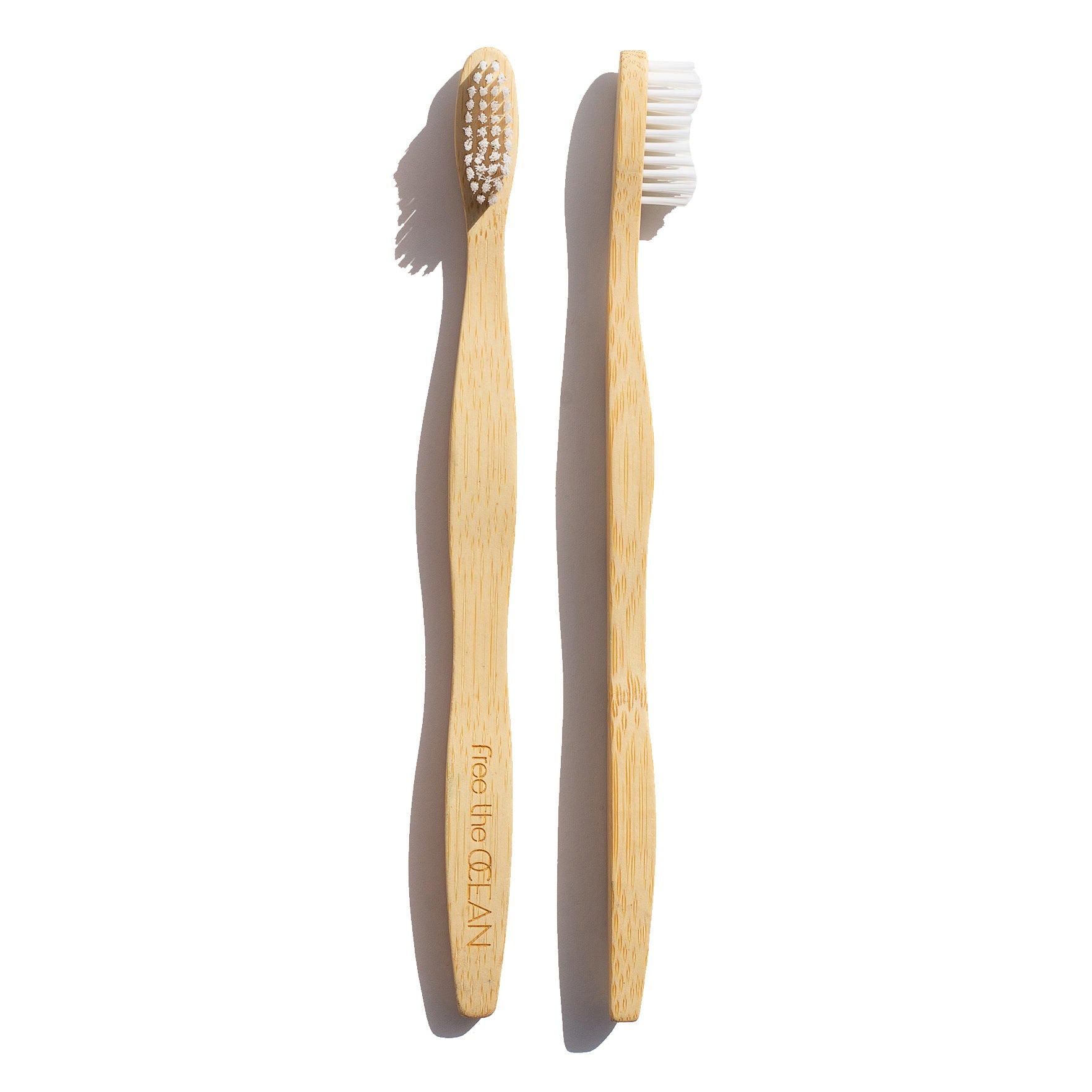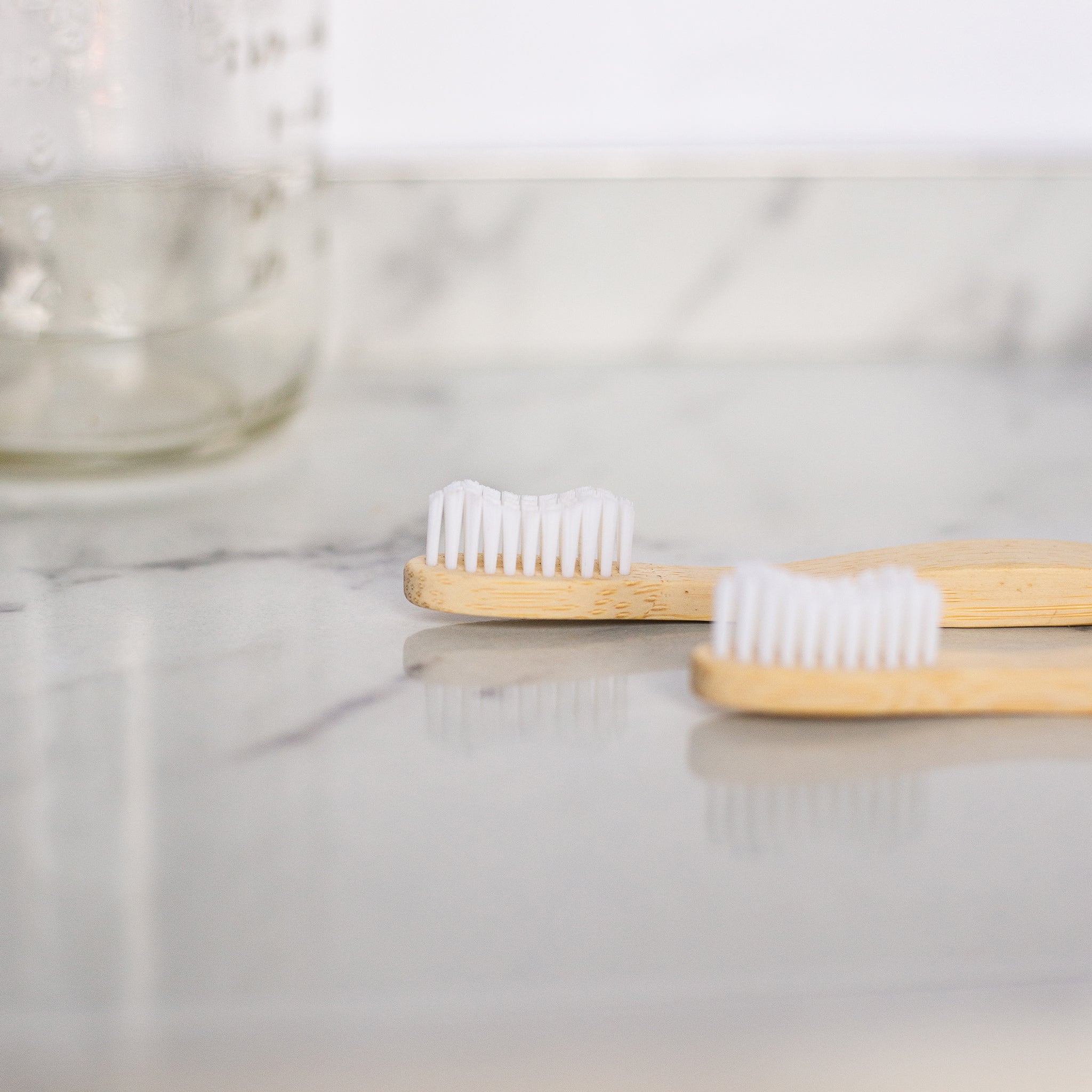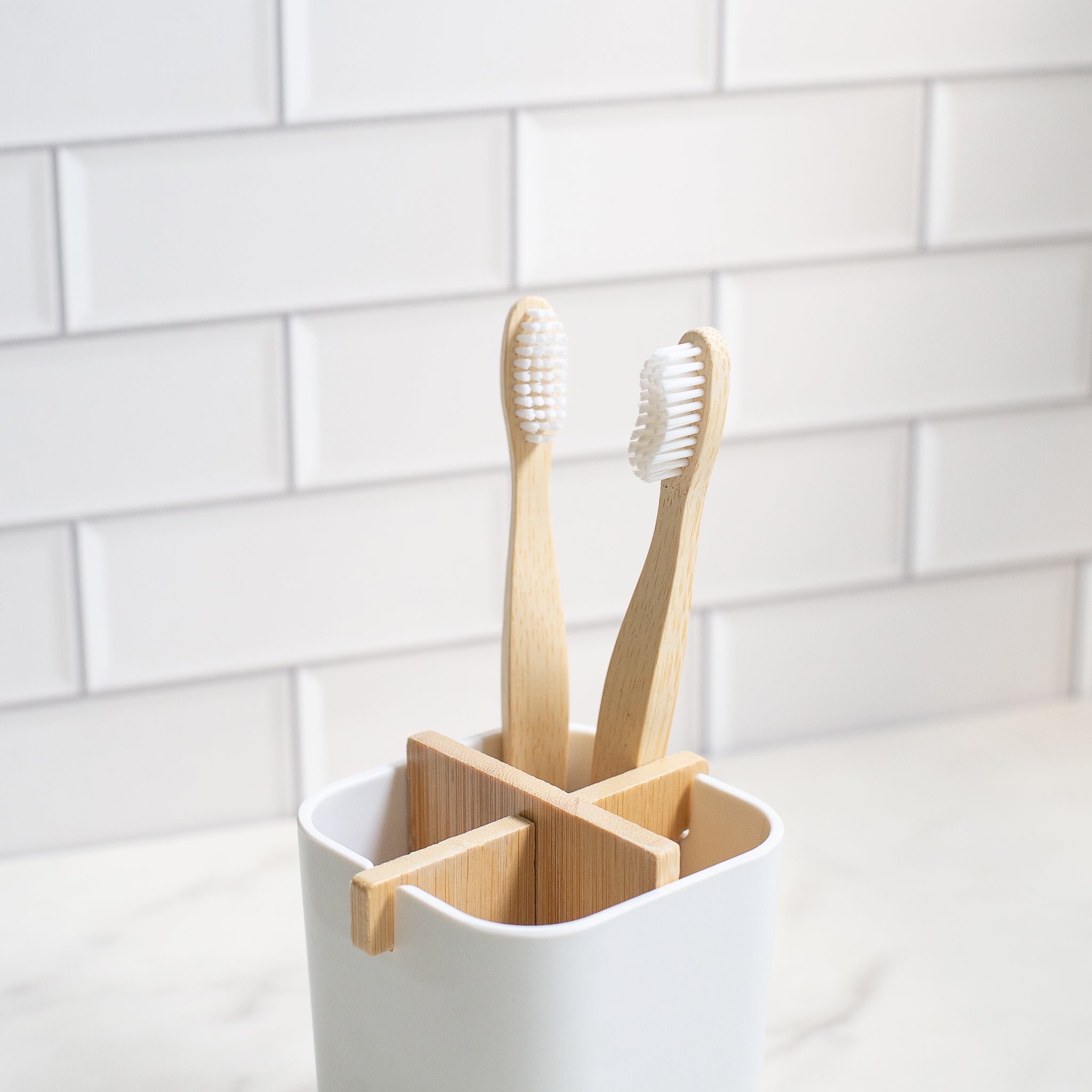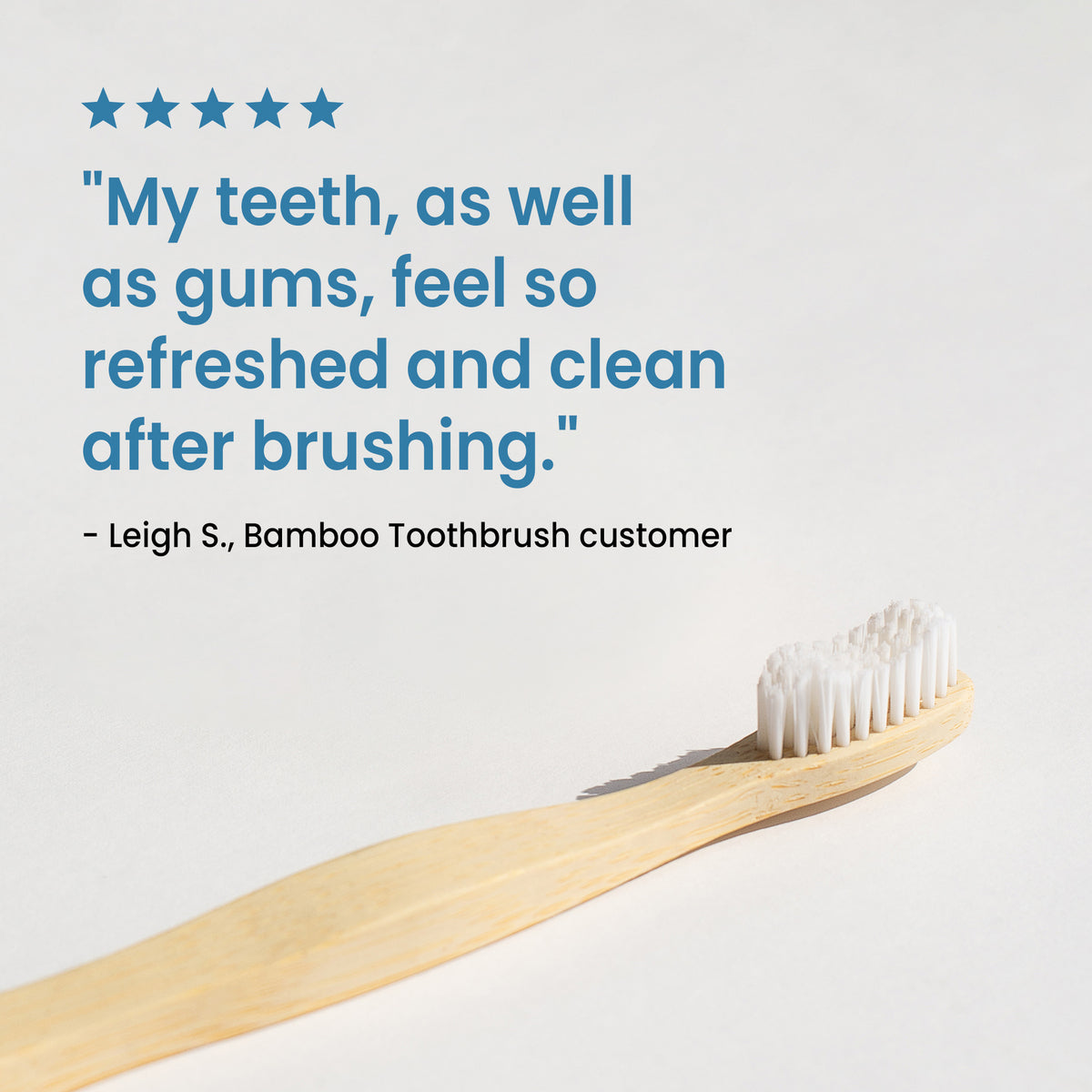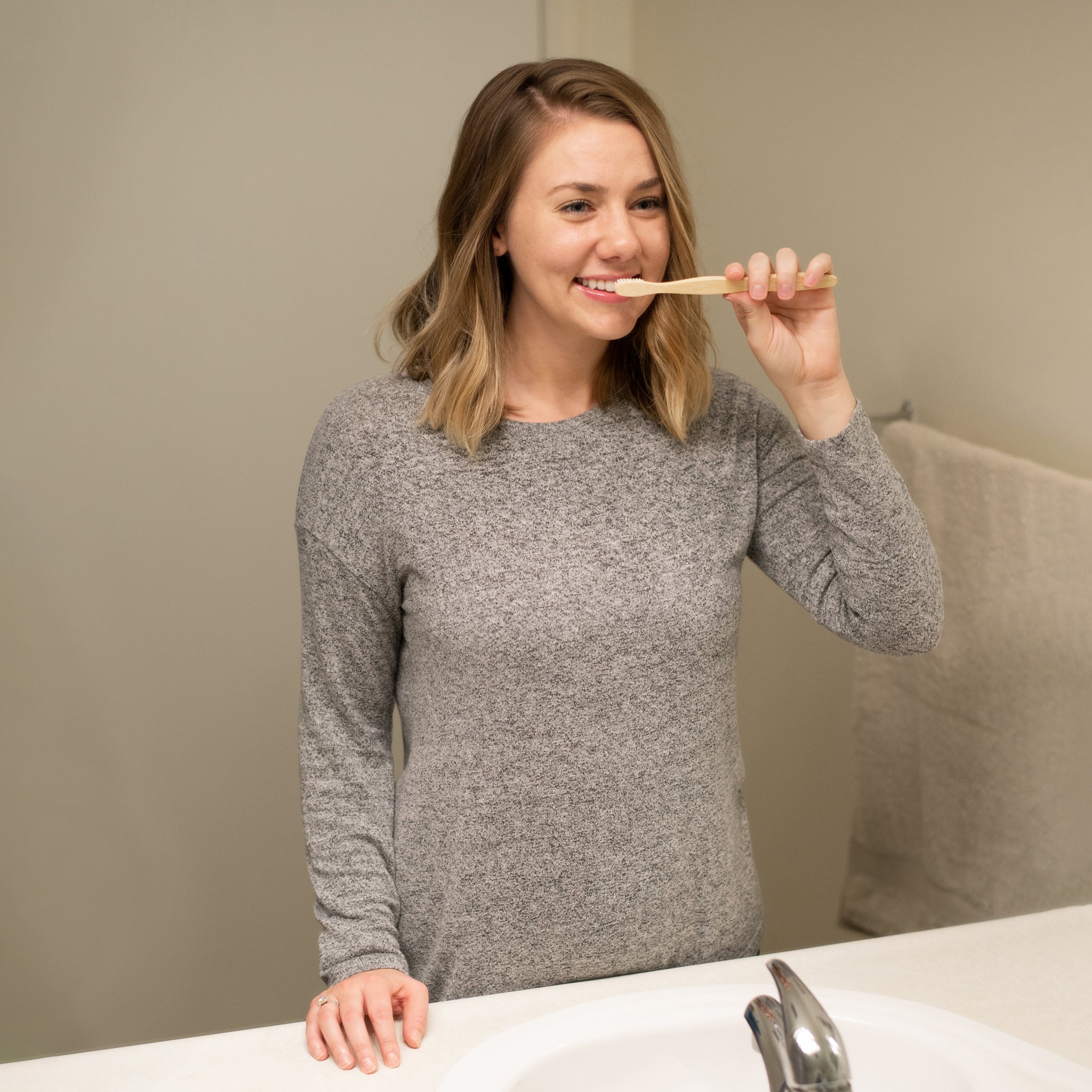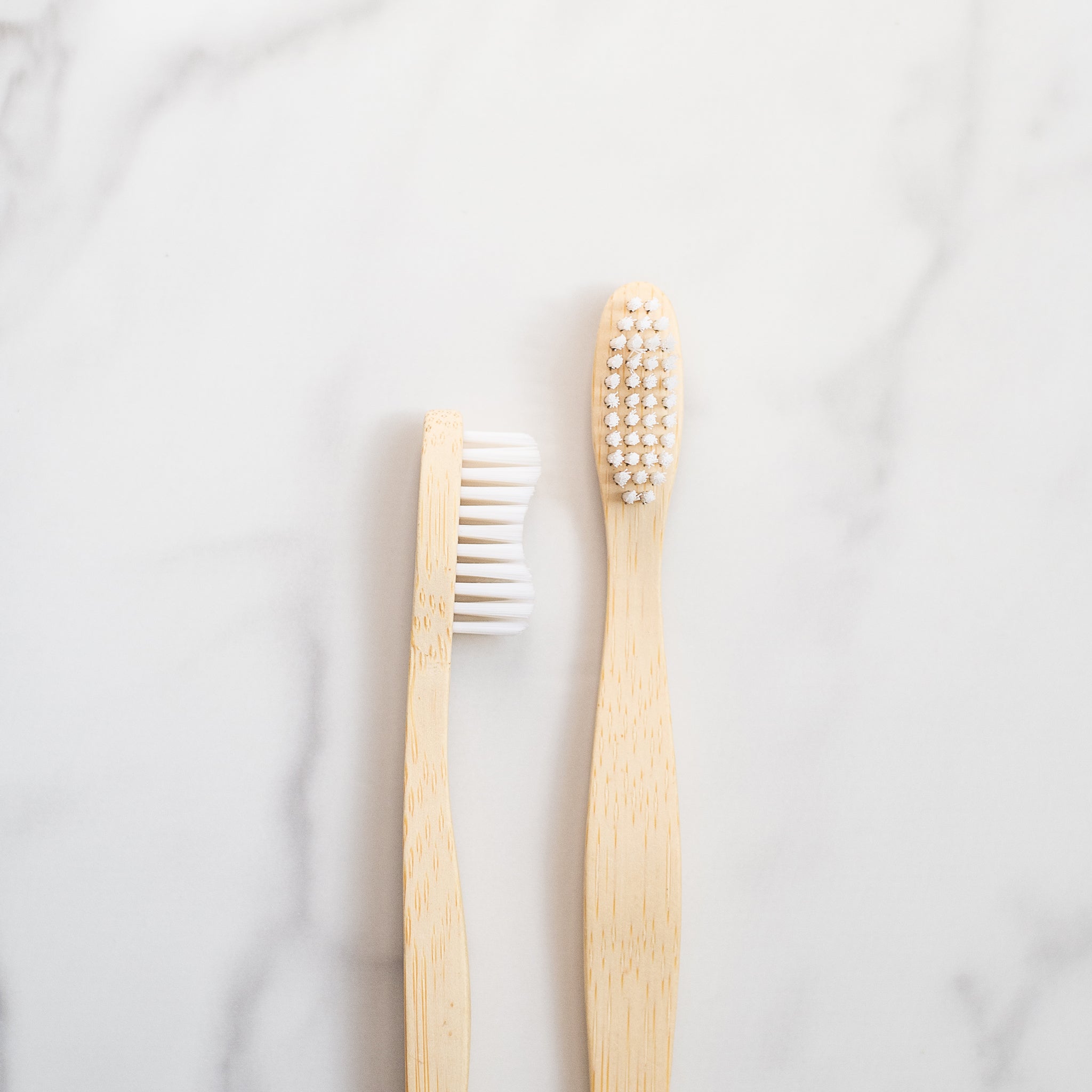 Works well so far
I've only been using this toothbrush for under a week but it works well so far. I usually buy Bite toothbrushes so it's a little different. I think the bristles aren't as soft. I like that it came in one piece.
Outstanding Product
...and that's why I continue to purchase it. Of course, I now have quite a stockpile of FTO Bamboo Toothbrushes, given that they seem to last significantly longer than the average supermarket/pharmacy variety. That's OK, though—I'm happy with a surplus that removes plastic from the oceans instead of having one that will one day end up there.
Second time buyer
This toothbrush is perfect. Soft bristles clean teeth , easy on the gums. A handle that is comfortable to use. Purchasing an eco friendly is an excellent way to shop.
Toothbrush
I love these FTO Bamboo toothbrushs. I have one that I ordered first and wanted to make sure I could get more when needed so I ordered now. Just love them.
Love it
I didn't expected to like it but I love it, very good toothbrush is firm and clean your teeth good, I'm going to order for my husband n I once it goes on sale . Thank you.