Over 2.8 million pieces of plastic removed through product purchases.
Organic Herbal Tea & Cacao - 5 Flavors
Remove 10 pieces of plastic!
Completely organic tea created and sourced in the Pacific Northwest.
These silken biodegradable pyramidal tea bags are plastic-free! Each recycled steel tin is filled with six perfectly portioned tea bags. The teas are sourced from the highest quality and freshest herbs available. 
Bluebird Morning: Enjoy this uplifting cup whenever you need a bit of inspiration.
Jasmine Green: Our green tea is scented with fresh summer jasmine flowers.
Dream Catcher: Enjoy at bedtime or whenever you're feeling dreamy.
Lavender Orange Grey: A delicious take on the classic Earl Grey. We love it with honey and cream.
Cold Comfort: Bring warmth + comfort to the cold season while supporting respiratory + sinus health with this refreshing + aromatic blend.
Cacao Especial: Single-origin heirloom cacao, pure vanilla bean, and cane crystals combine for the perfect cup of hot chocolate.
Organic Gotu Kola, Organic Elder Berries*, Organic Rose Hips, Organic Ginger, Organic Orange Peel*, Organic Lemongrass, Organic Gingko* Organic Cinnamon, Organic Red Raspberry Leaf*, Organic Lemon Balm*, Wild Hawthorn Flowers*
A blend of Fairly Traded Organic Green Tea, Organic Jasmine Flowers
beeswax, cocoa butter, shea nut butter, coconut oil, castor oil, sunflower seed oil, Vitamin E, spearmint essential oil, peppermint
Organic Lemon Balm*, Organic Chamomile Flowers, Organic Orange Peel*, Organic Damiana, Organic Rose Petals, Organic Lavender Flowers, Organic Skullcap*, Organic Catnip*
Fairly Traded Organic Black Tea infused with Organic Bergamot, Organic Orange Peel, Organic Lavender Flowers
Organic Peppermint*, Organic Lemon Balm*, Organic Elder Berries, Organic Elder Flowers, Organic Hyssop*, Organic Rose Hips, Organic Ginger, Organic Lemon Peel*, Organic Yarrow Flowers*, Organic Red Clover*, Organic Catnip*
Organic Cane Crystals, Organic Raw Heirloom Ecuadorian Cacao, Organic Vanilla bean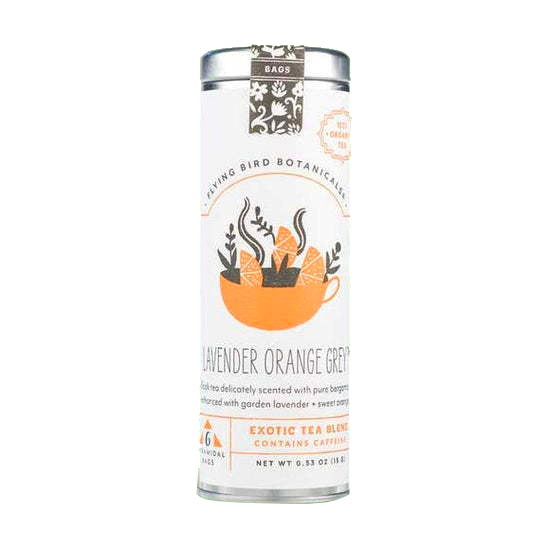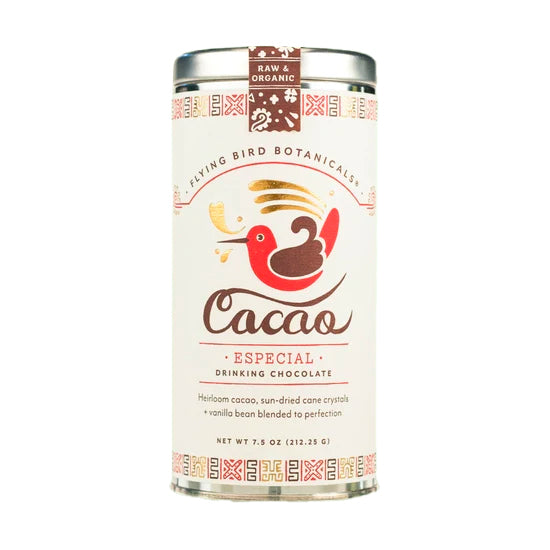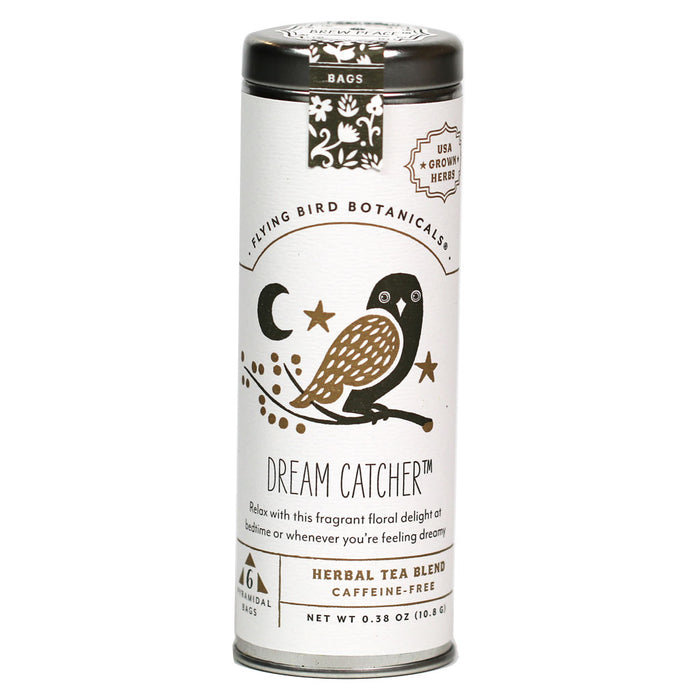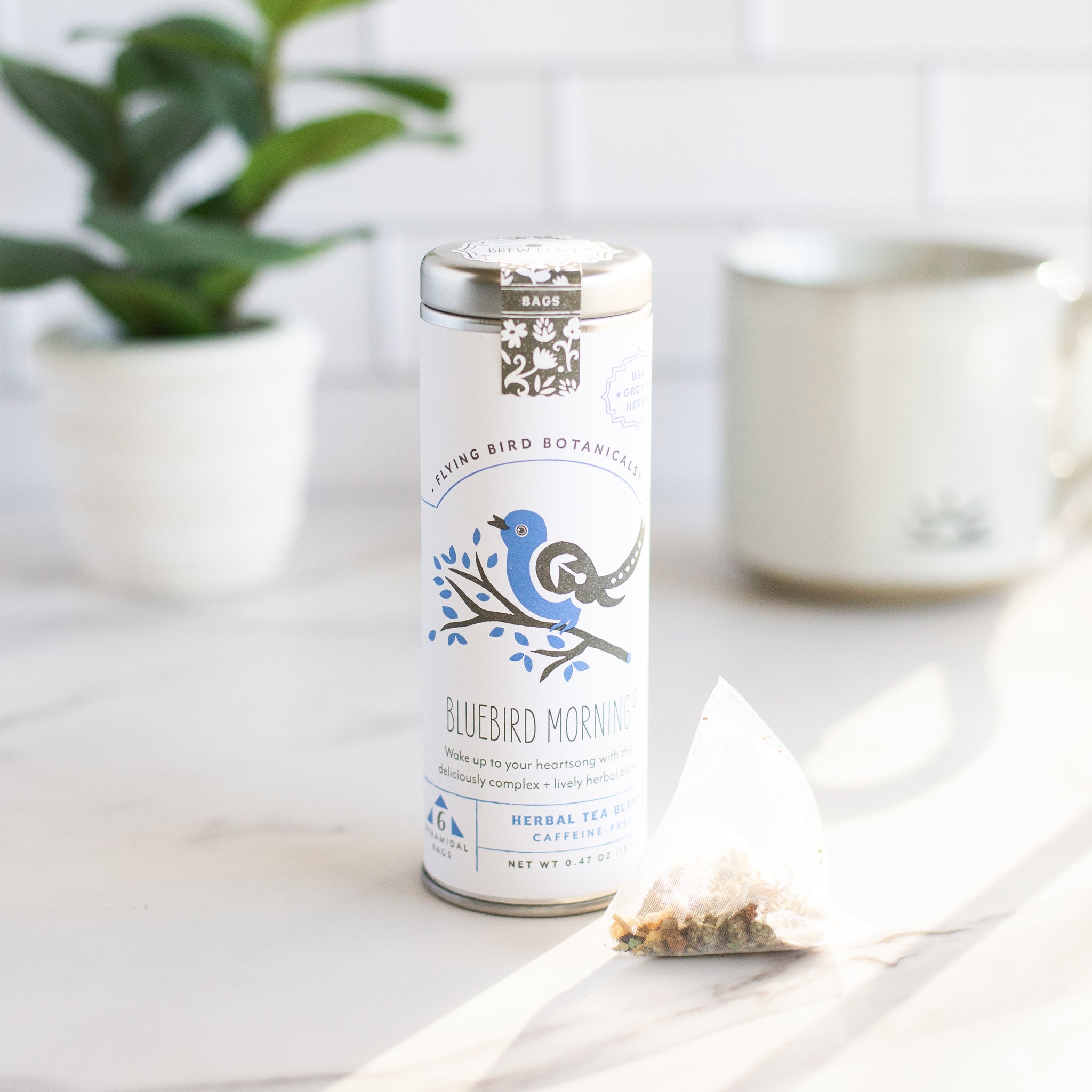 Great tea!
Bluebird Morning Herbal tea is delicious and love the reusable tin.
Have 3 items as a gift that was very well received
Gift
My daughter loved this & all the other products I ordered from you!
Container?
Only 6 teabags in a metal container? That seems wasteful all by itself, not to mention tea at $2.00 per cup. How about 15 teabags in a cheaper-to-make bag too?
Love the tea
Really enjoy the Winter Cheer tea. Wish I could get more but even Flying Bird Botanicals doesn't have it anymore. Must be seasonal.