Over 2.8 million pieces of plastic removed through product purchases.
Matcha Under Eye Balm
Remove 10 pieces of plastic!
This collagen-boosting, regenerative Matcha Under Eye Balm is here to smooth.
Handmade with ultra-moisturizing organic coconut oil, shea butter, and organic candelilla wax, you can use this balm on your skin, mouth, and under-eye area.
100% plastic-free packaging - this balm comes in a home-compostable paper tube. 
Organic Coconut Oil, Candelilla Wax, Shea Butter, Organic Cold Pressed and Unrefined Extra Virgin Olive Oil, Organic Argan Oil, Vitamin E, Peppermint Oil, Citrus Oil, Matcha Powder, Aloe Vera.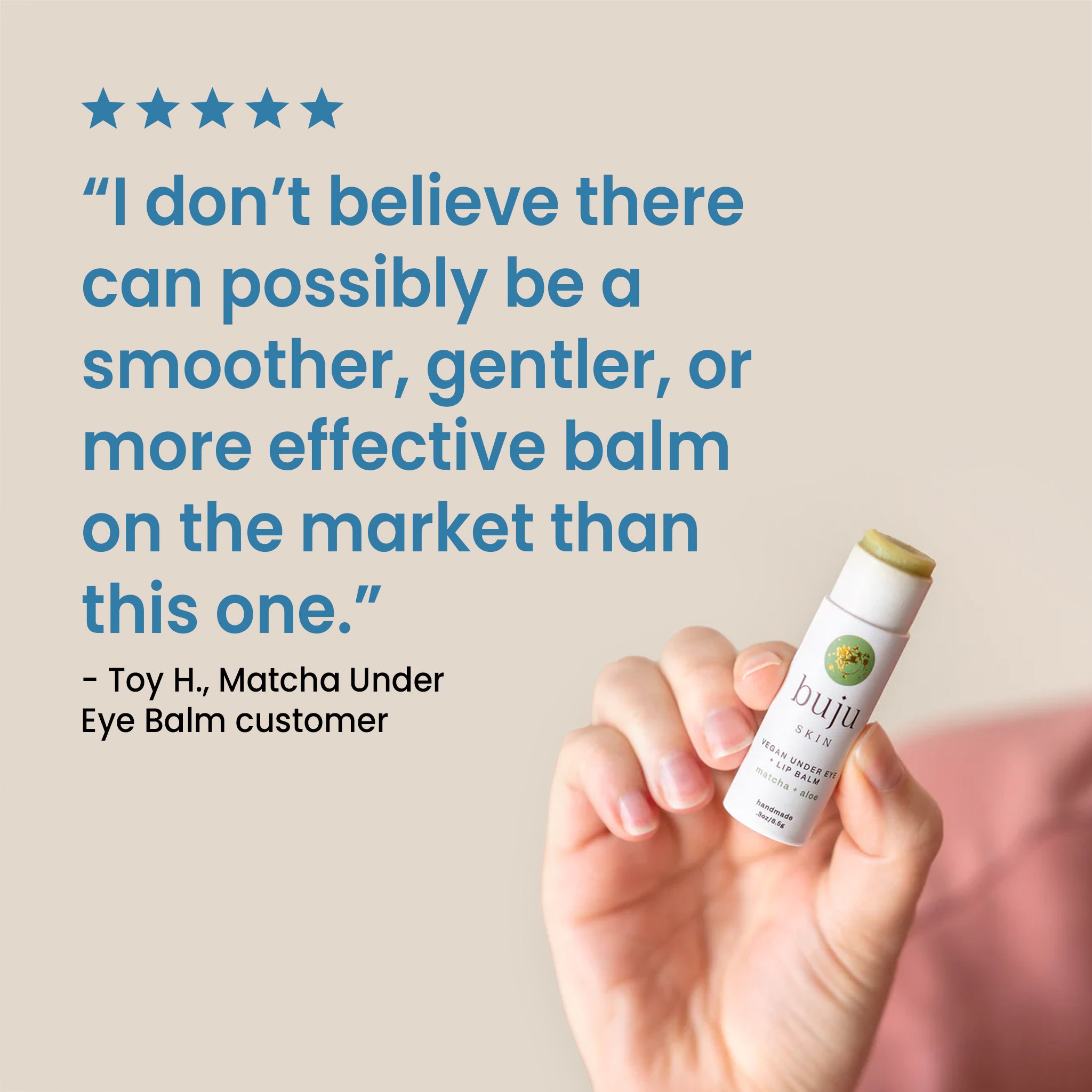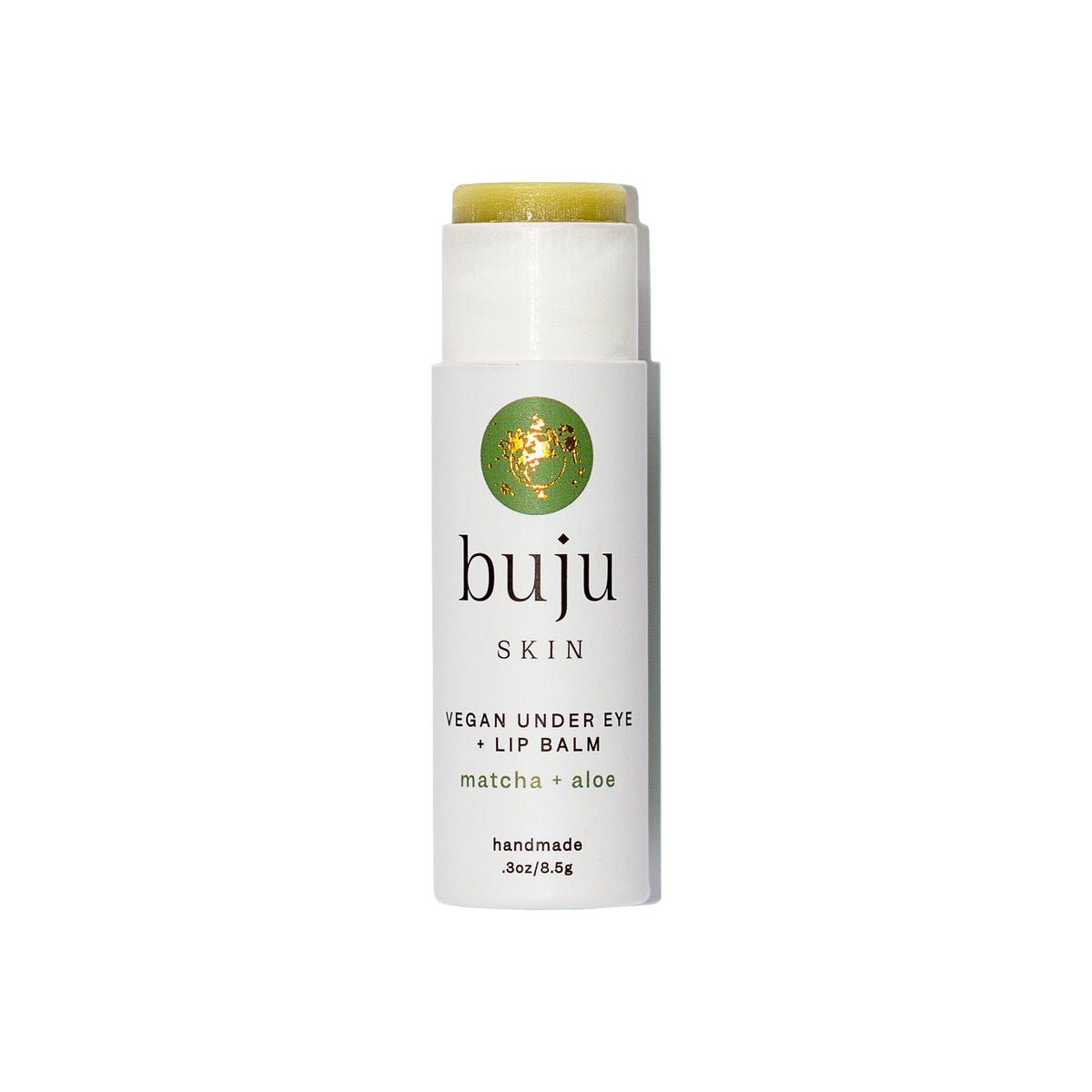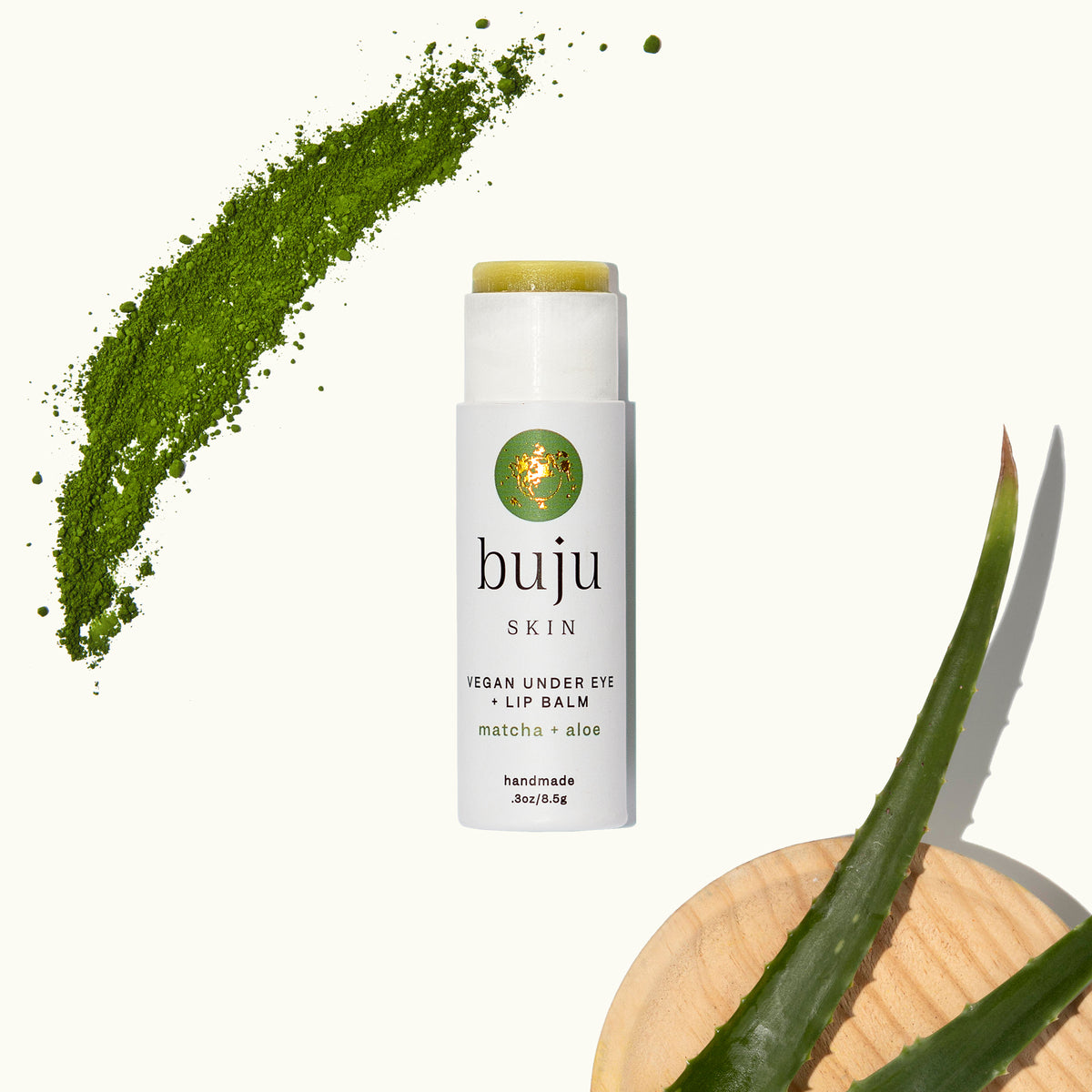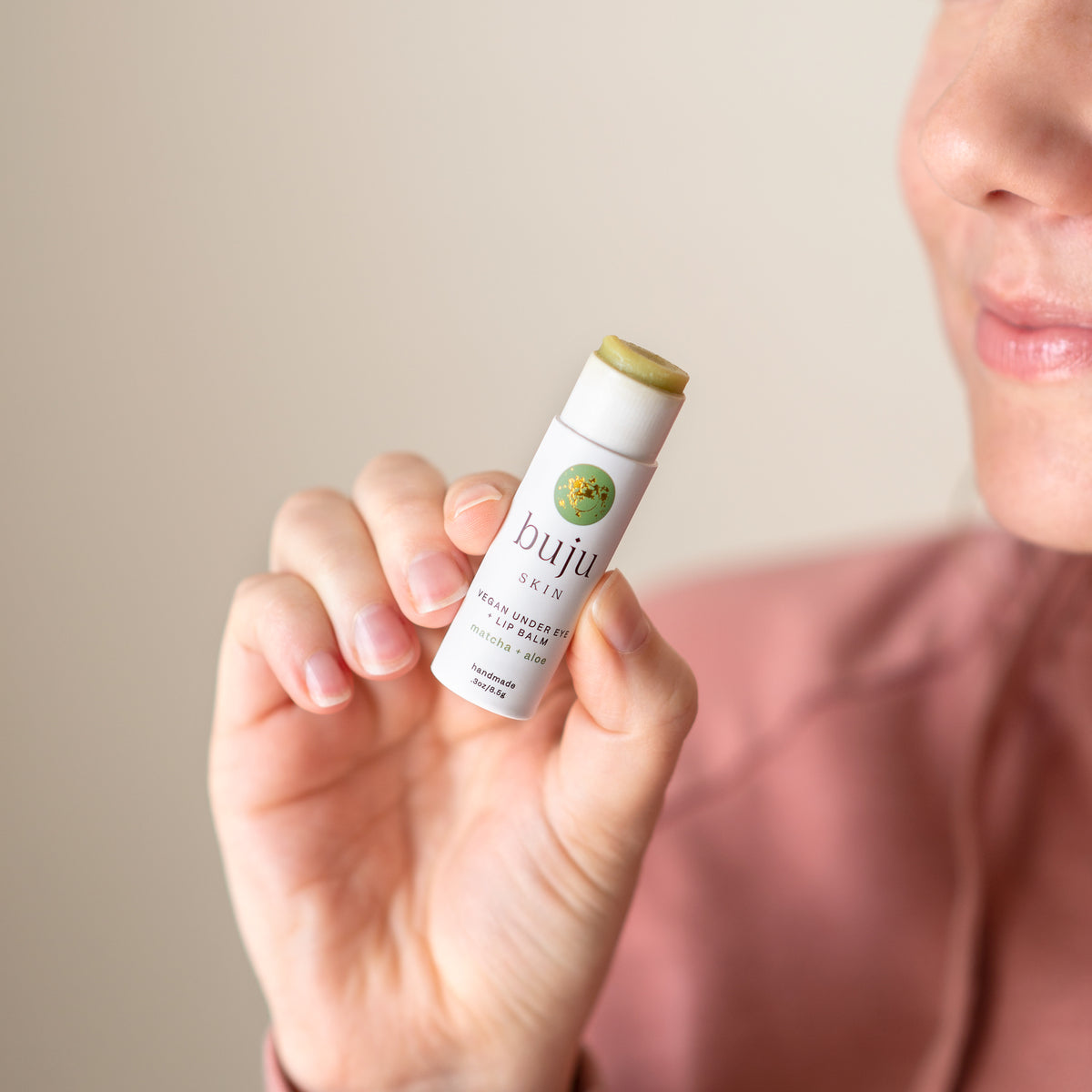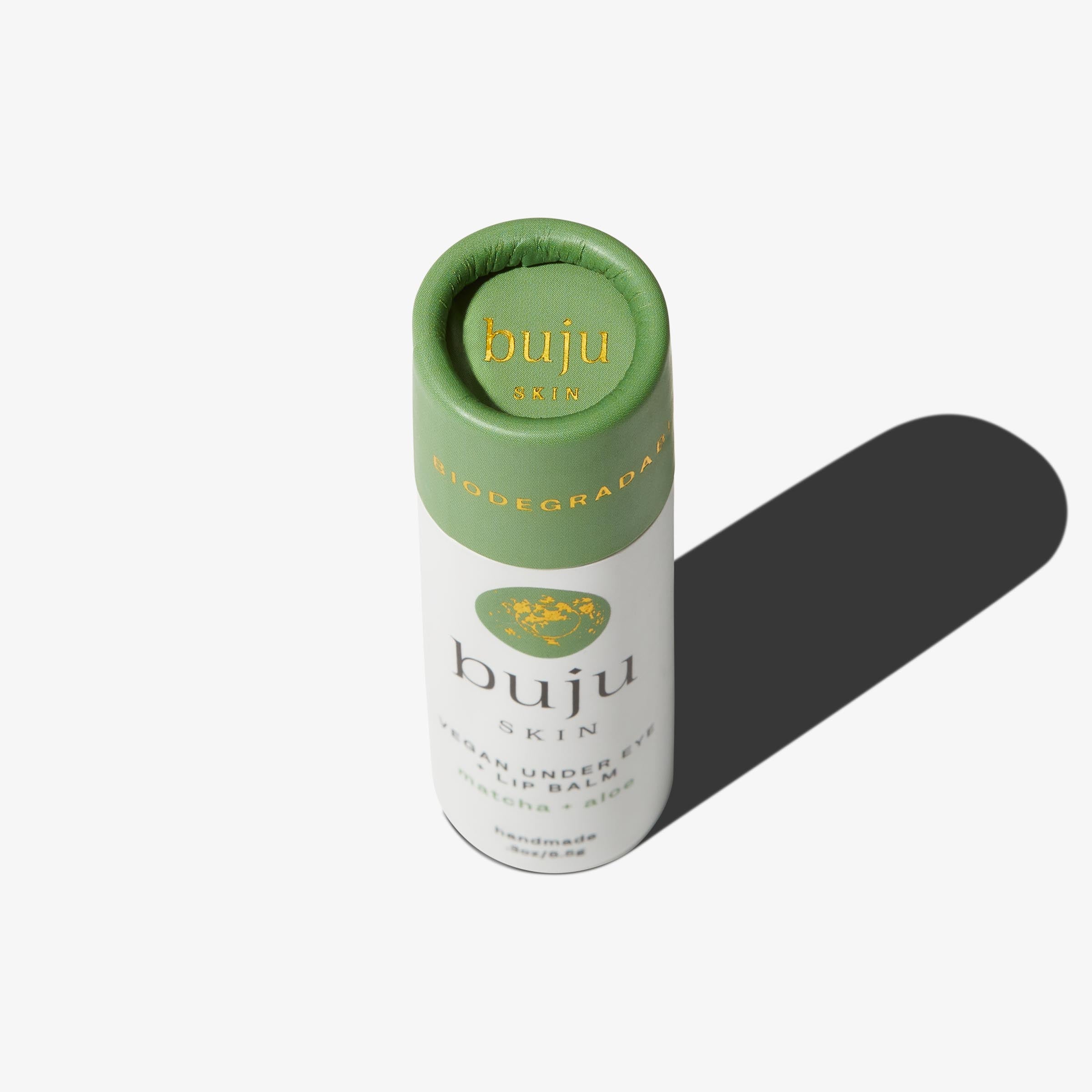 great product
I love this stuff. It really helps when my sinuses are swollen. .
Can be used as an eyebrow wax too!
Nice little balm and it even works as an eyebrow product due to the wax component.
Like it! Feels very nice. Awaiting judgement on effects.
Great stuff!
I love the balm! Very soothing. The Brins jelly is super good. I've ordered jelly from you all before, and we love them.