Over 3 million pieces of plastic removed through product purchases.
Berta the Honey Bee and Sisters Cat Toys
Remove 10 pieces of plastic!
Meet Berta the Honey Bee and her sisters, the cutest eco toys you'll ever find!
These bees are the perfect size for your cat's mouth, and great to chase and bat around. They'll bring your cats endless hours of furry fun and come in a repurposed handmade and hand-stamped cotton bag. 
This pack of 3 eco honeybee toys is hand-made in Nepal with 100% cruelty-free New Zealand wool and colored with azo-free eco-friendly dyes. 
Perfect size

: Each bee measures 2"x1.5".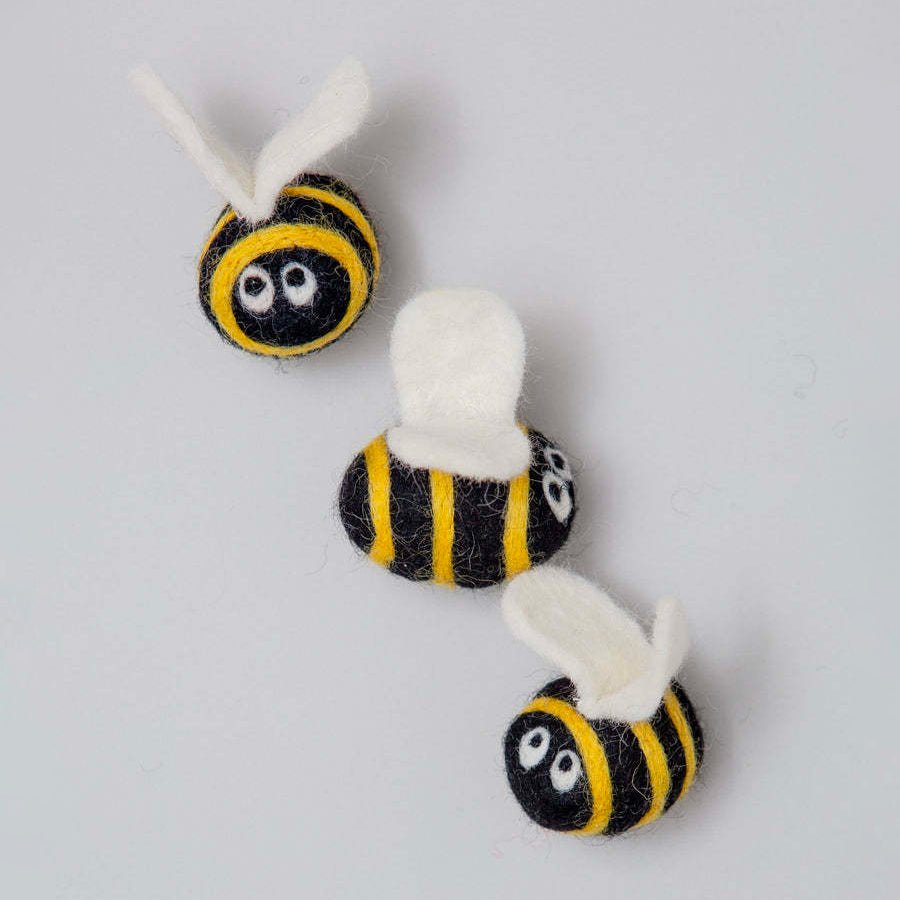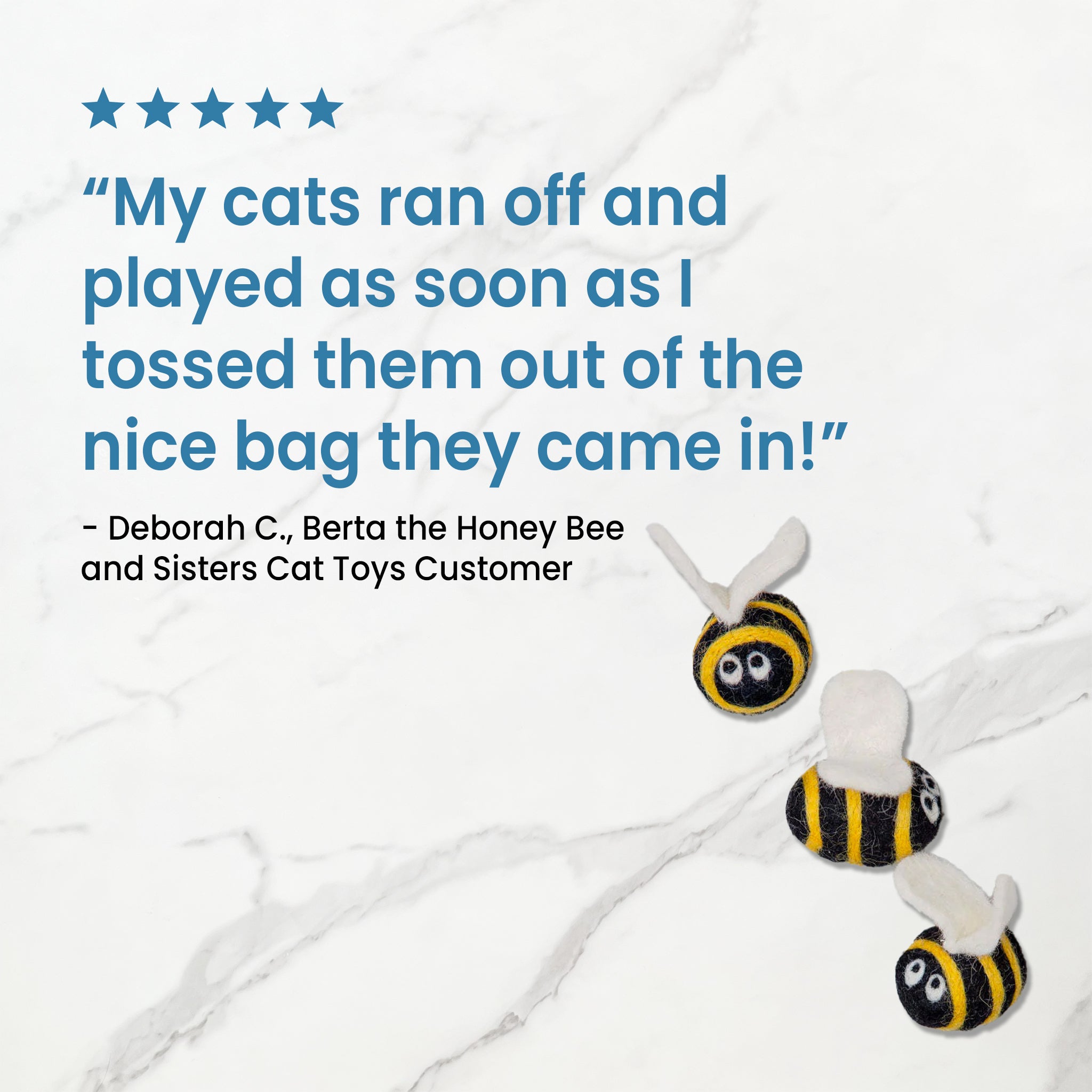 bees
My cats love them! I love that they are safe and sustainable!
Bee Sisters wool cat toys
These are cute, while my teenager kitten loves wool toys. Moxie can be rough with them, so it's good they came in threes! His Mom loves that they are safe and sustainable toys.
Berta Honey 🐝
My cat loves her bumble bees... she will be 14 in March and she acts like a kitten chasing them.
Cats are Loving Their New Bees
So much so that I can't find them. They took them and ran off to play as soon as I tossed them out of the nice bag they came in!