Over 3 million pieces of plastic removed through product purchases.
Hand & Body Cream - 2 Scents
Remove 10 pieces of plastic!
This Hand & Body Cream soothes dry skin & replenishes moisture for long-lasting hydration.
A rich blend of olive and coconut oils naturally hydrates skin while locally-sourced beeswax works as a barrier to retain moisture and protect skin through all the rigors of the day.
For dry hands, chapped skin, or as a part of any daily skincare routine, this Hand and Body Cream is an excellent skin moisturizer from head to toe. The lotion easily blends into the skin for natural, lasting hydration.
Choose from the gentle essential oil scents of Lavender or Orange Blossom. Made in the USA and packaged in a recyclable tin - 100% plastic-free. Net Weight: 7.32 oz (207 g).
distilled water, pure olive oil, coconut oil, beeswax, lactobacillus, orange essential oil, bergamot essential oil, rose essential oil
distilled water, pure olive oil, coconut oil, beeswax, lactobacillus, lavender oil.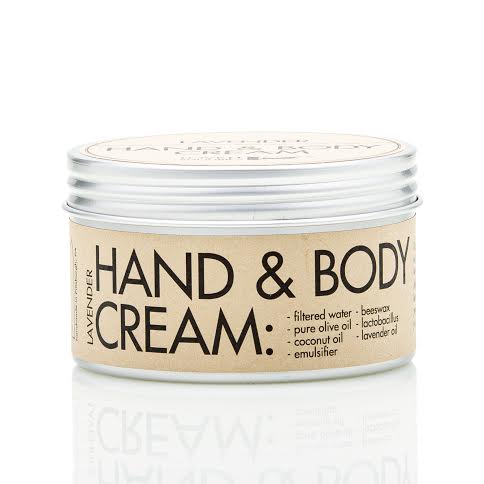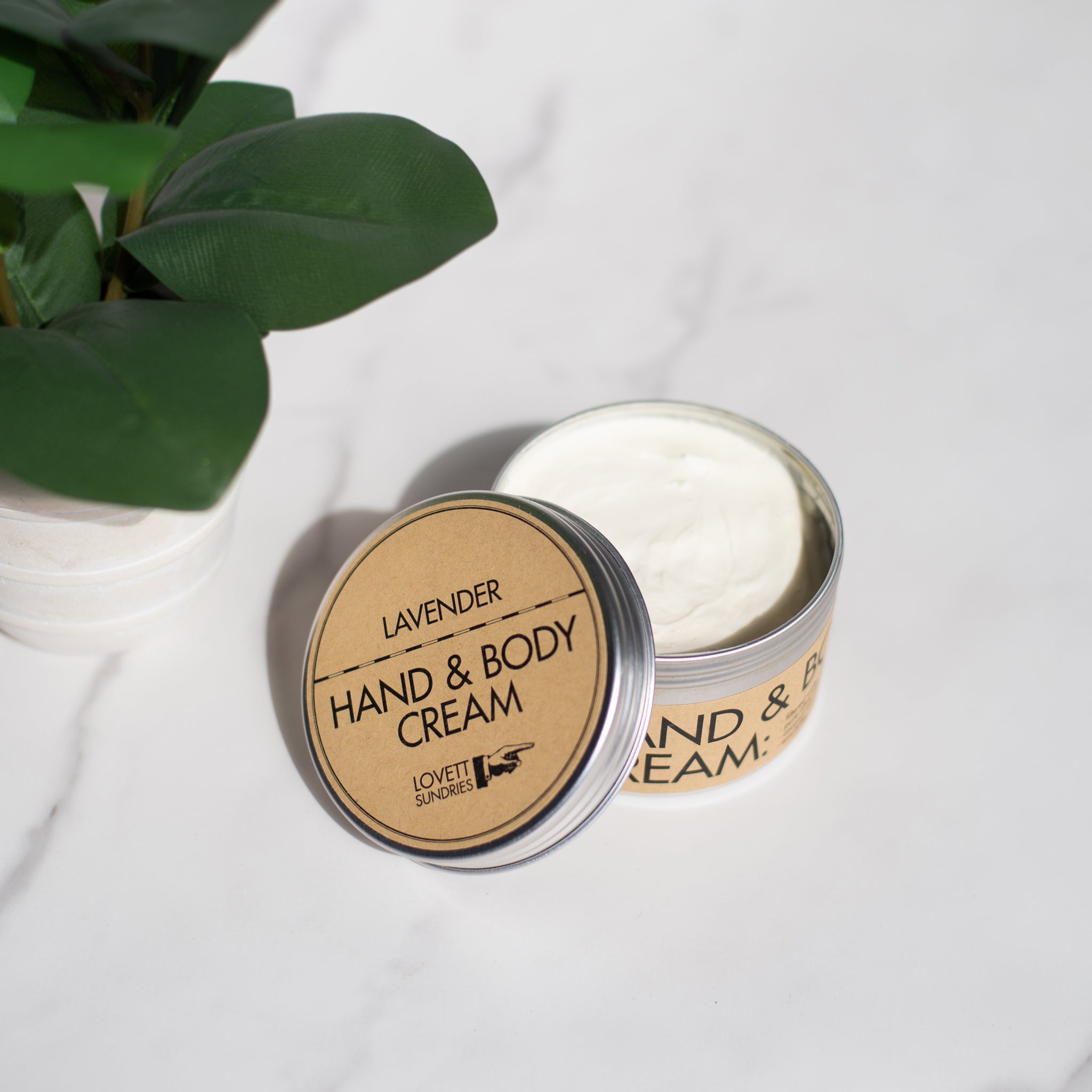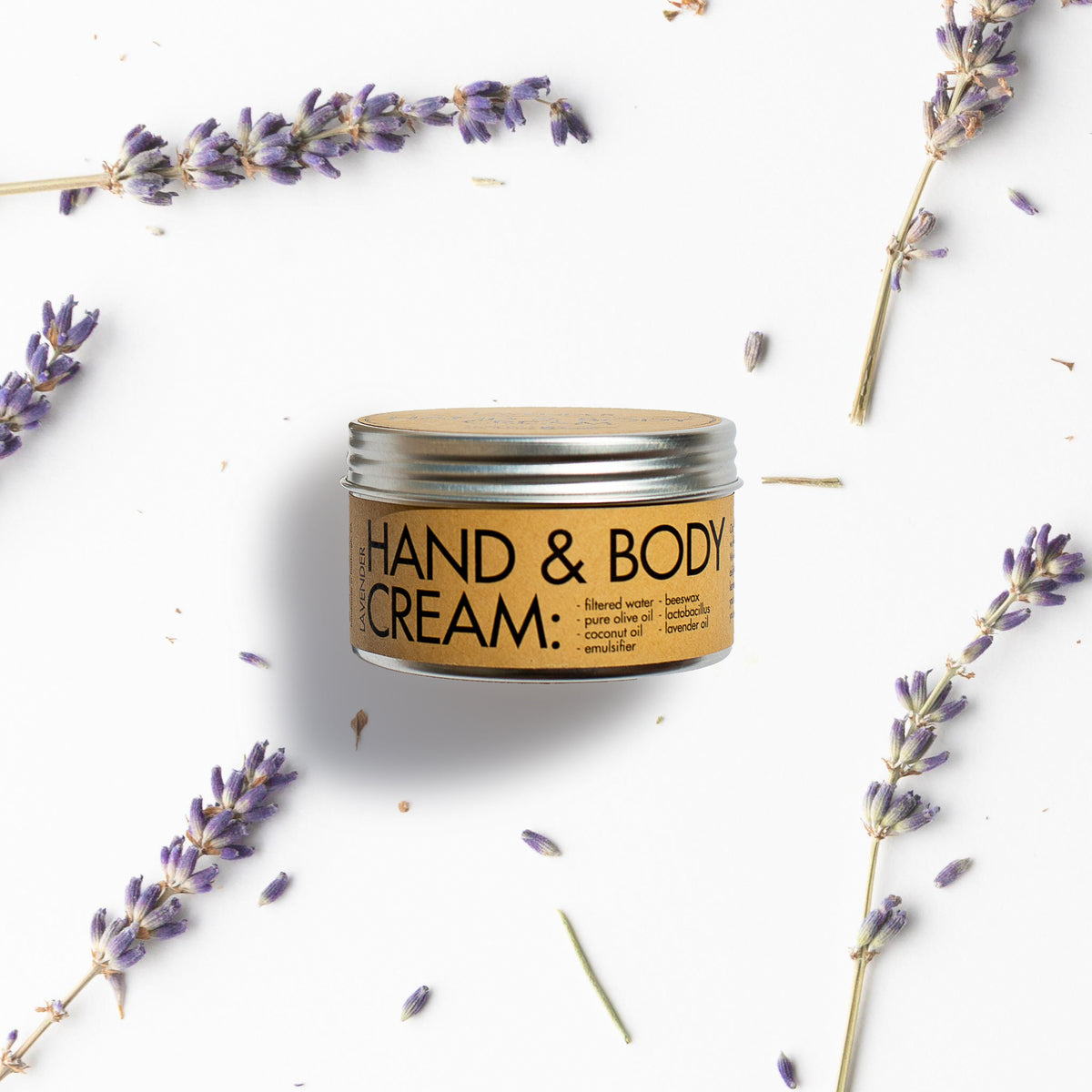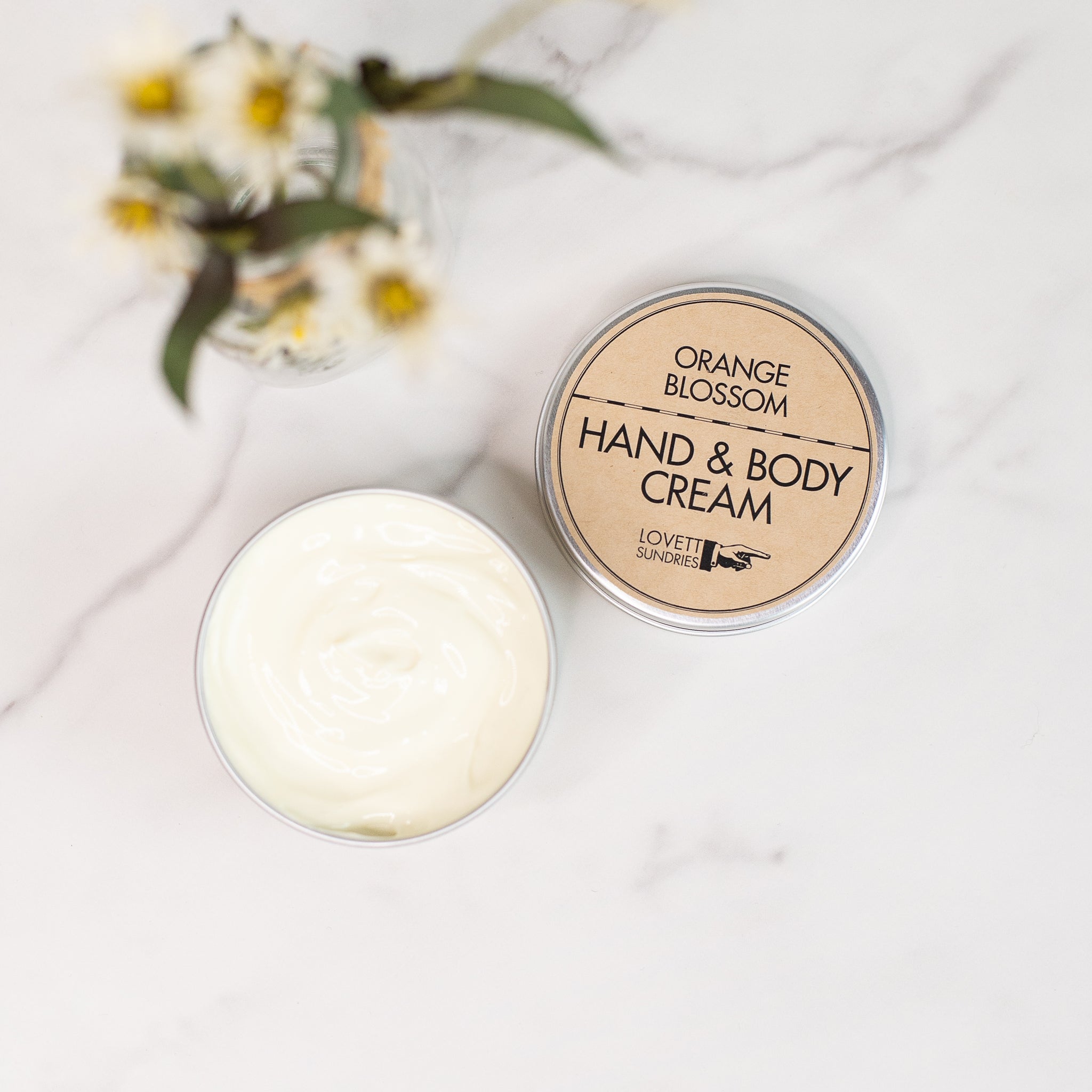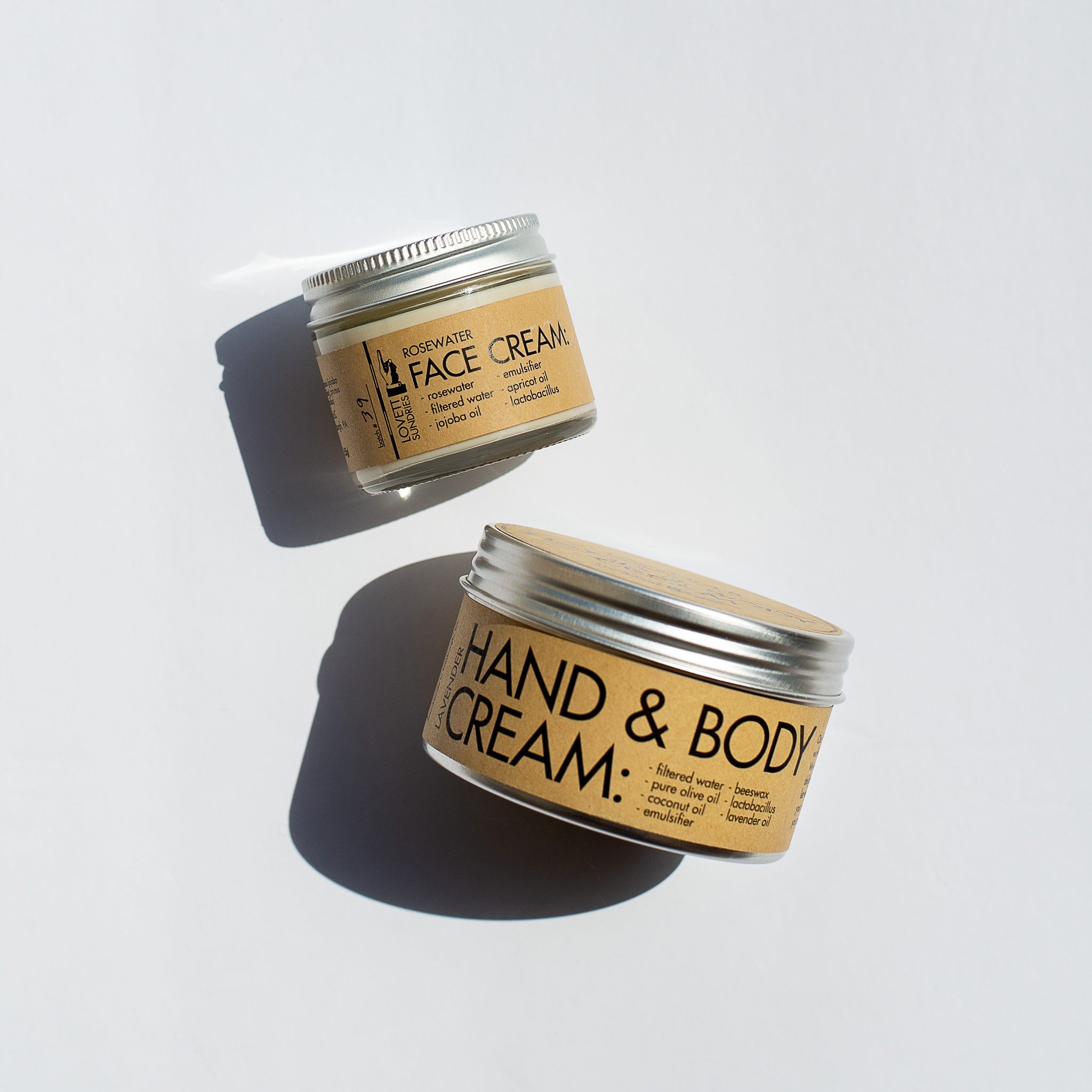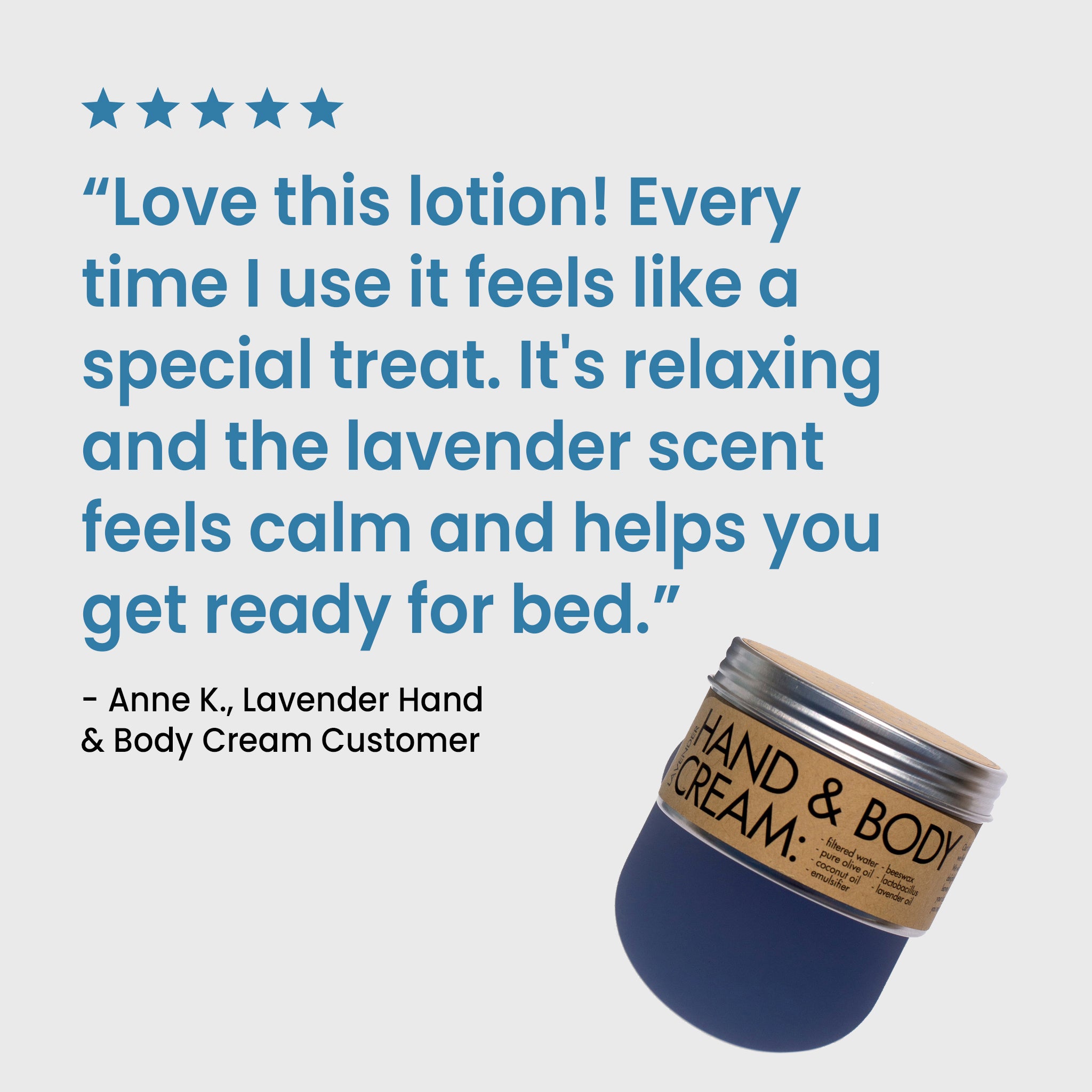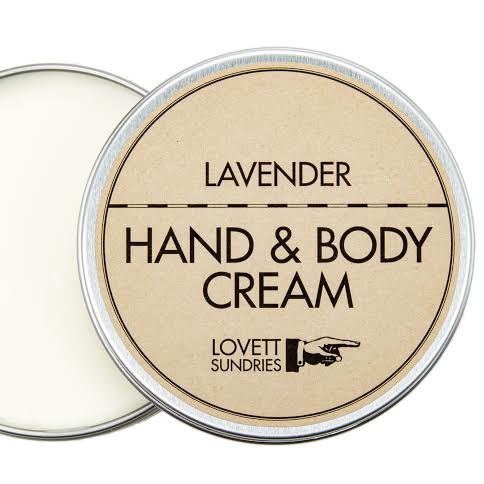 Hand & Body Lotion
I LOVE the lavender body cream/lotion! It smells great and is so hydrating! I buy this on a regular basis and will continue to do so.
Love this cream
I take the prize for dry skin. This really helps. I will order again. So far it's lasting well!
A PERFECT winter cream!!
I ran out of this cream and was using another and that's when I realized how amazing it is! My skin got so dry within a month! Just ordered a couple of tins (which I also love...no plastic bottles) to get me through the winter.
Great Cream
Very nice texture and scent. I really love these creams. And I've tried a lot!
It Works
I've tried so many body creams and this one really helps dry skin. I really like the fresh orange scent too.