Over 2.8 million pieces of plastic removed through product purchases.
Soap Rest
Remove 10 pieces of plastic!
Step up your soap game!
Protect your soaps with our one-of-a-kind, eco-friendly corn-based soap bar lift! Available in a beautiful bone color, this functional and stylish accessory is the perfect addition to your sustainable bathroom décor. 

The secret behind our durable bar lift is its innovative corn-based material, which is not only tough enough to withstand years of use but also gentle on the environment. Its unique design allows for quick and easy cleaning – simply run it under water and give it a few squeezes to release any trapped soap residue.

How to Use: Place it on shower shelves, basin tops, or in soap dishes for longer-lasting and fragrant bars.
Size: Measures 4.25" x 3.25".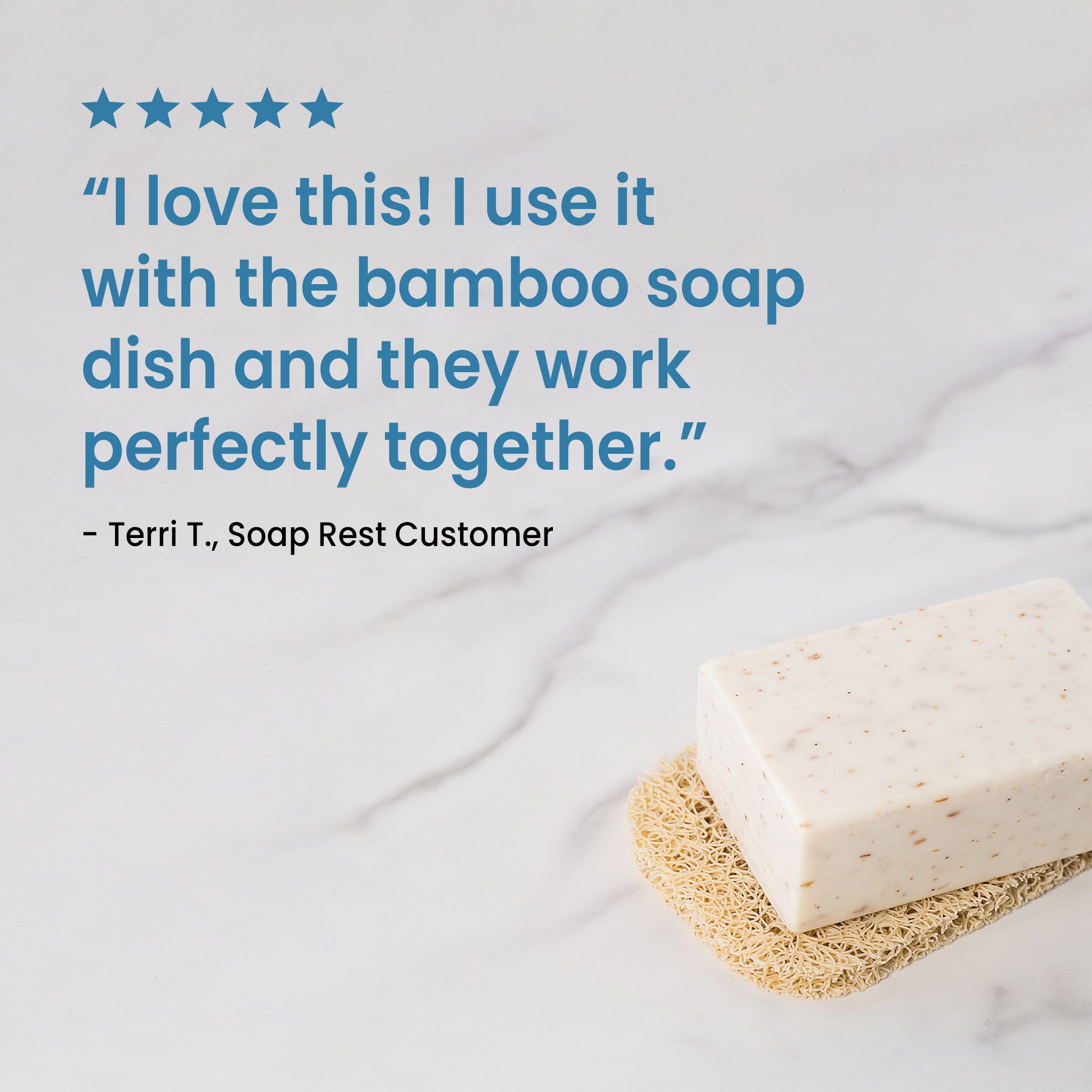 Awesome!
I've used this for quite a while now, and when my bar of soap was ready to be replaced, all I had to do was soak this in hot water, and it was ready for the next bar. It never gets moldy and if one side gets too caked with soap, you can soak it, or turn it over - it still won't get moldy. Sooooo much better than the old-fashioned ones. Plus it keeps your soap dish from getting soap residue too.
Soap holder
I really like these. They stay where you put them, and so does the soap that rests on them. They are easy to rinse and are unobtrusive. And they aren't plastic. I would prefer bone white, but these will do.
Great product
I love that these are not plastic. They lay flat where some plastics tend not to making it hard to put the soap on them. They also fit the shower niches much better than the plastic soap dishes.
love it!!!
I love this! I use it with the bamboo soap dish and they work perfectly together.