Over 2.8 million pieces of plastic removed through product purchases.
Crayon Rocks
Remove 10 pieces of plastic!
The best colorful crayons out there!
These fun rock-shaped crayons are vibrantly colored and make beautifully textured artwork similar to oil pastels. The shape allows small fingers to apply color in large, wide strokes.
They're made with all-natural soy wax from USA-grown soybeans and colored with non-toxic pigment powders. 
Includes: 16 colored crayons. 
Made in the USA.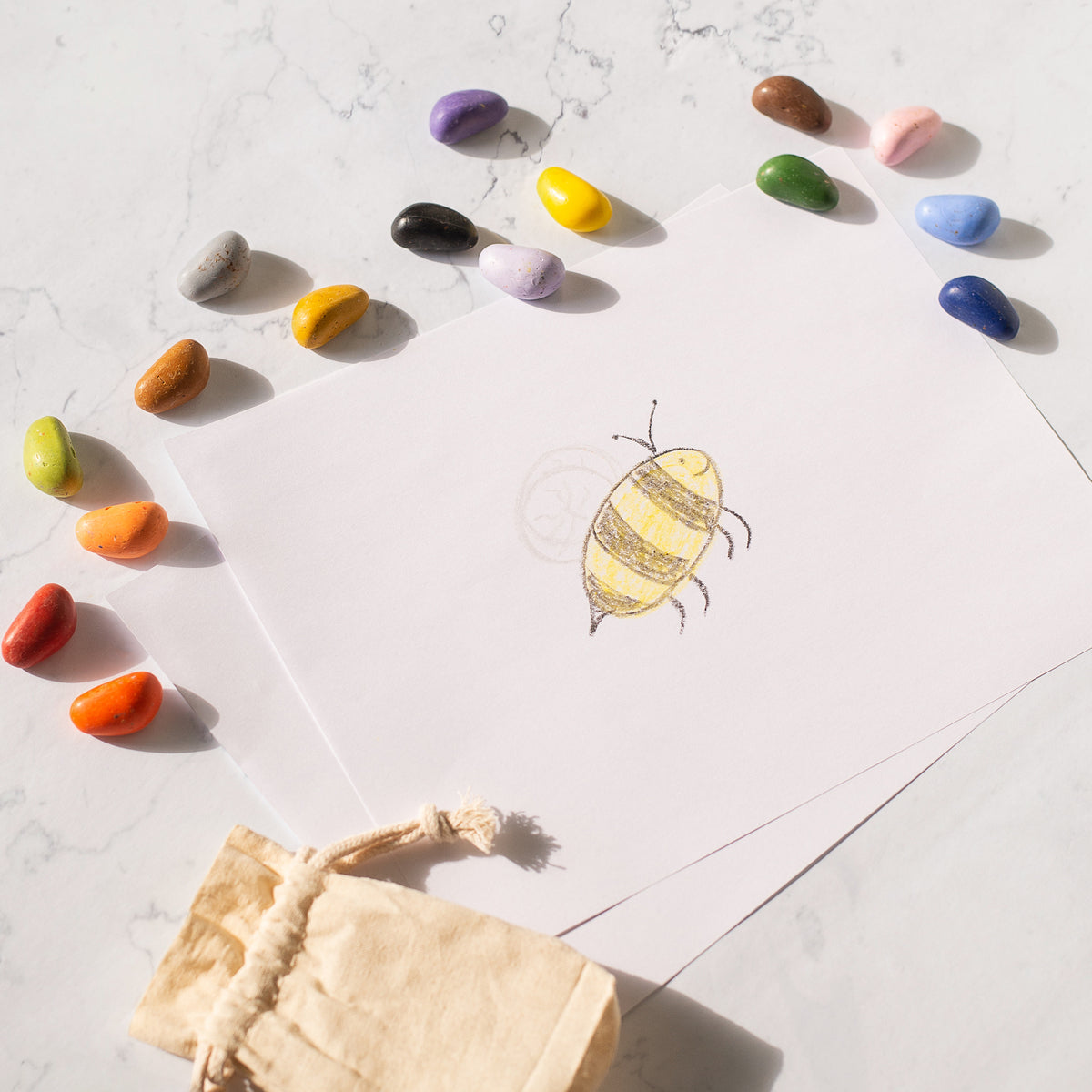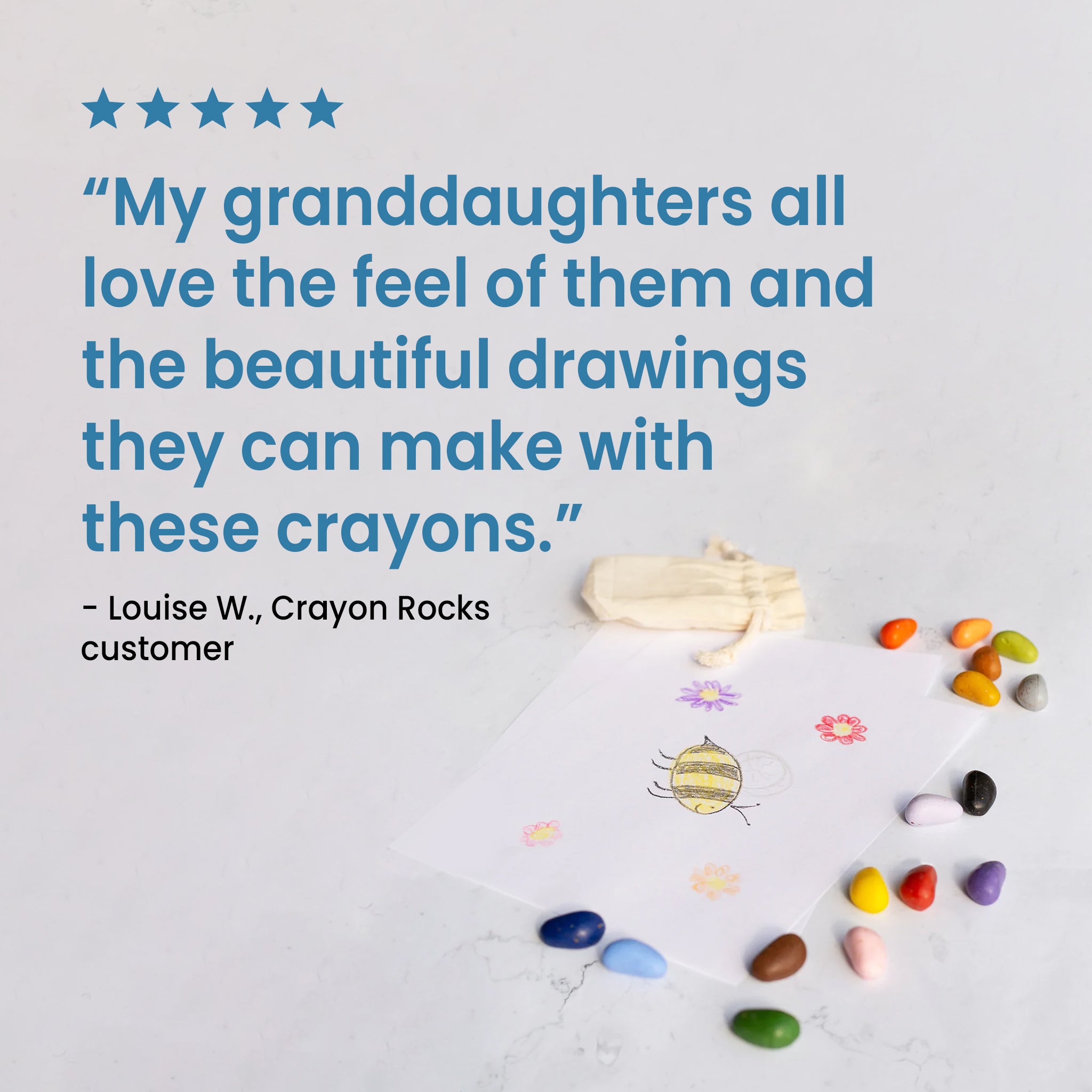 Fun crayons! Just right for small hands.
Cool colored "rocks". Smaller than anticipated but perfect for small hands. Lovely colors in a nice bag. Fun to color with. Look like small Easter eggs.
HUGE hit!
I gave these to my two year-old grandnephew for Christmas, along with a coloring book, and he used them in the coloring book, as well as though they were toy rocks he loaded in a toy truck he also got for Christmas. He played with them all day in some way or other. He's a very tactile child, so I'd say he LOVED the shape of them, probably as well as the different colors they came in. He has other types of crayons, but he's never had as much interest in them as he has with these. Really a great product!
Fun!
Gave these with Christmas trees that had a coloring page attached. They put them to use right away!
Just amazing!
My grandson loves them so much! Hes just 2 and he loves to color snd he loves rocks! This combination is so perfect for him to use and carry around, Get them! Your kids will love!
My Goddaughter Loves Them
These were a total success! My goddaughter is four years old, and she loves coloring. These are very soft, they color on soft, similar to wax, or Crayola crayons but softer. The colors are lovely. I'm glad I bought these.