Over 2.8 million pieces of plastic removed through product purchases.
Cheese Huggers - Set of 4
Remove 10 pieces of plastic!
Great cheese is worth saving!
Cheese Huggers tightly seal the opened ends of cheese, keeping them from drying out. They come in four different sizes that stretch to fit, securing the cut ends of leftover cheese.
Reusable Cheese Huggers are the perfect alternative to plastic wrap, foil, and baggies. With 100% FDA food-grade silicone, cheese can stand up in the fridge (saves a ton of space)! Fits over standard cheese block sizes. 
Each set includes 4 Cheese Huggers: 
1 x Square Cheese Hugger: 2.25" L x 2.25" W
1 x Small Rectangular Cheese Hugger: 3" L x 1.8" W
1 x Medium Cheese Hugger: 3.5" L x 2.2" W 
1 x Large Cheese Hugger: 4.25" L x 2.5" W"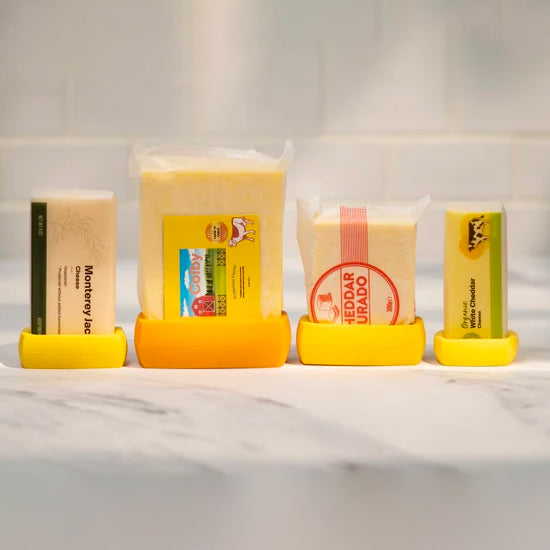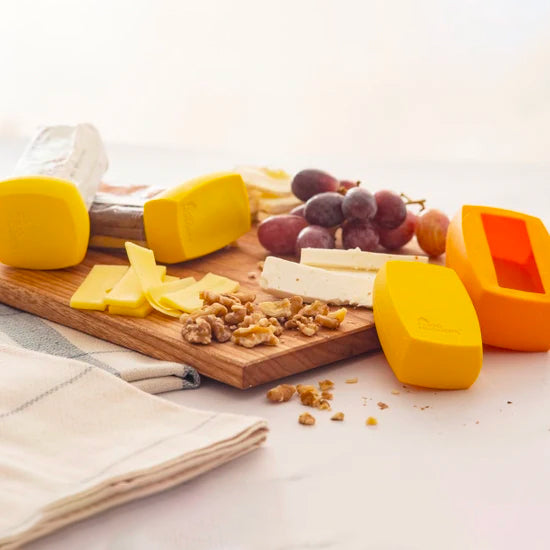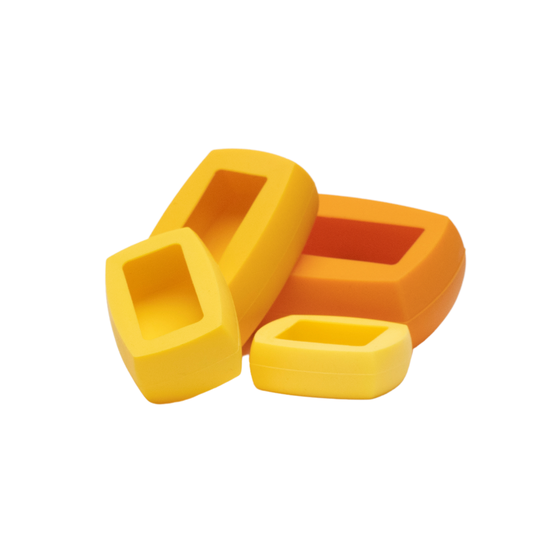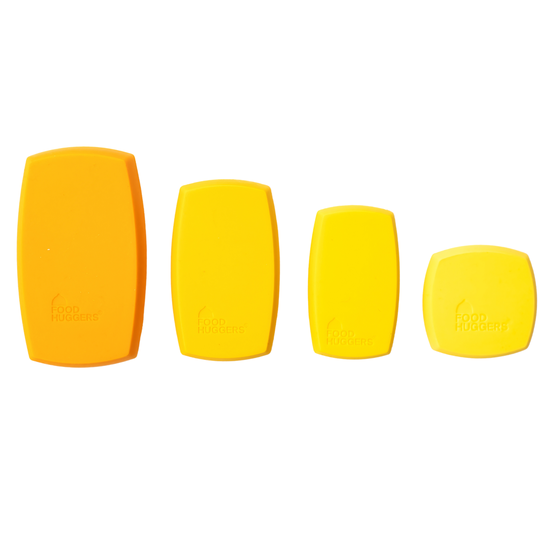 Disappointed
I only got 3, not 4 cheese huggers. The large one was not included. I "forced" a piece of cheese into the medium hugger. I hope FTO sees this & does the right thing.
Hi Julie,
I'm so sorry about that! We're happy to send you a new set of Cheese Huggers, free of charge. I will have our team ship this right away.
Thank you!
Mary
Cheese Huggers are just what I needed in my life
These, alone with the round ones, are excellent for food storage. Highly recommend.
Work quite well
We just have been using the smallest one so far & it's great!
Cheese Huggers
They are a birthday gift, so I can't comment on how they are used.
My sis loves kitchen gadgets.