Over 2.8 million pieces of plastic removed through product purchases.
Bamboo & Corn Starch Soap Dish
Remove 10 pieces of plastic!
Looking for a stylish and sustainable way to store your soap?
Look no further than our bamboo and cornstarch soap dish! Made from natural and renewable materials, this soap dish is not only eco-friendly, but it also adds a touch of style to any sink counter.

100% plastic free, the dish is designed to keep your soap high and dry, preventing it from getting soggy and helping it last longer. The bamboo and cornstarch material is durable, easy to clean, and biodegradable.
Material: Bamboo fiber, corn starch, bamboo. 
Size: 13.2*8.5*2.5cm
Perfect for: Shampoo bars, soap bars, dish soap bars, and more!
Dishwasher safe: The base of the bamboo soap dish is dishwasher safe.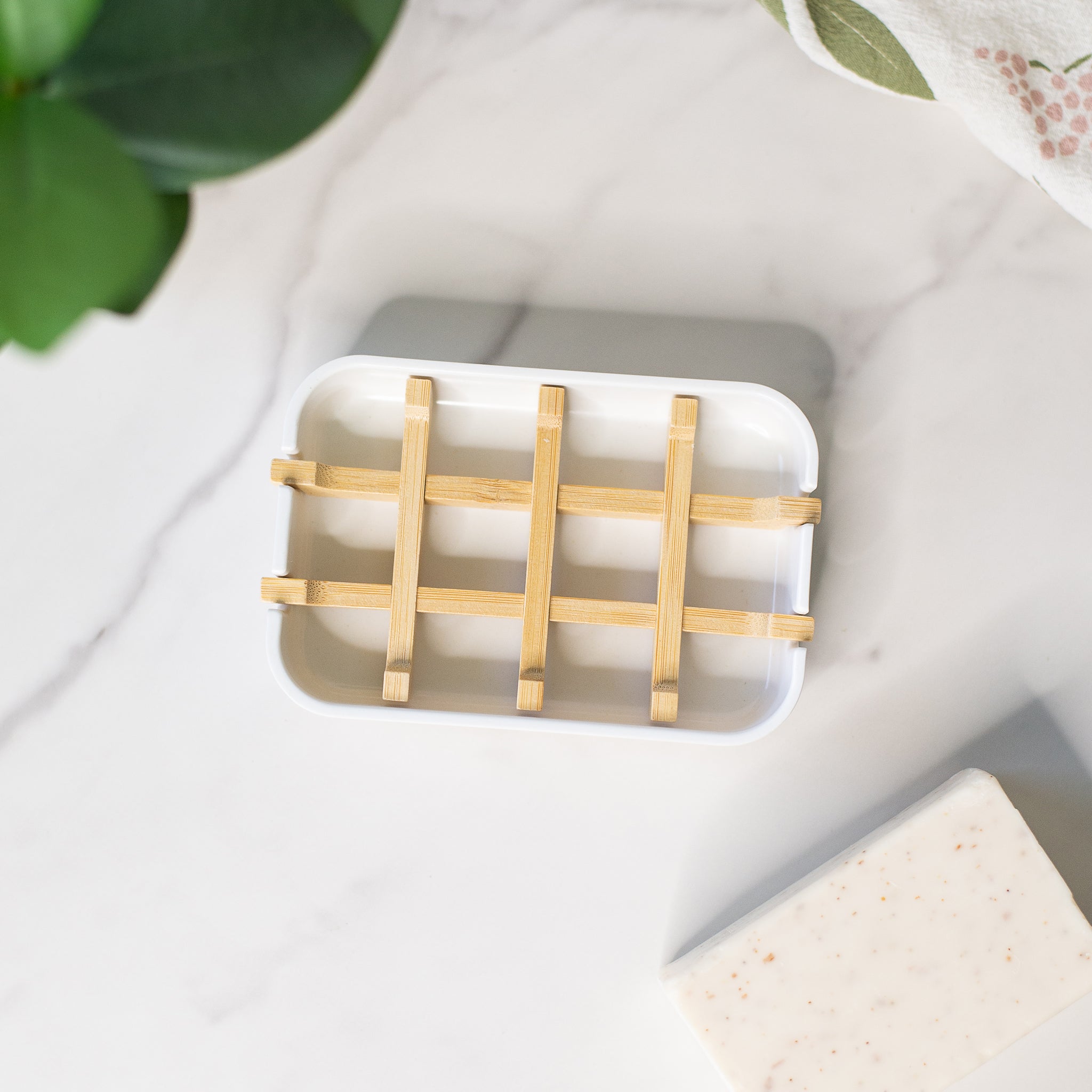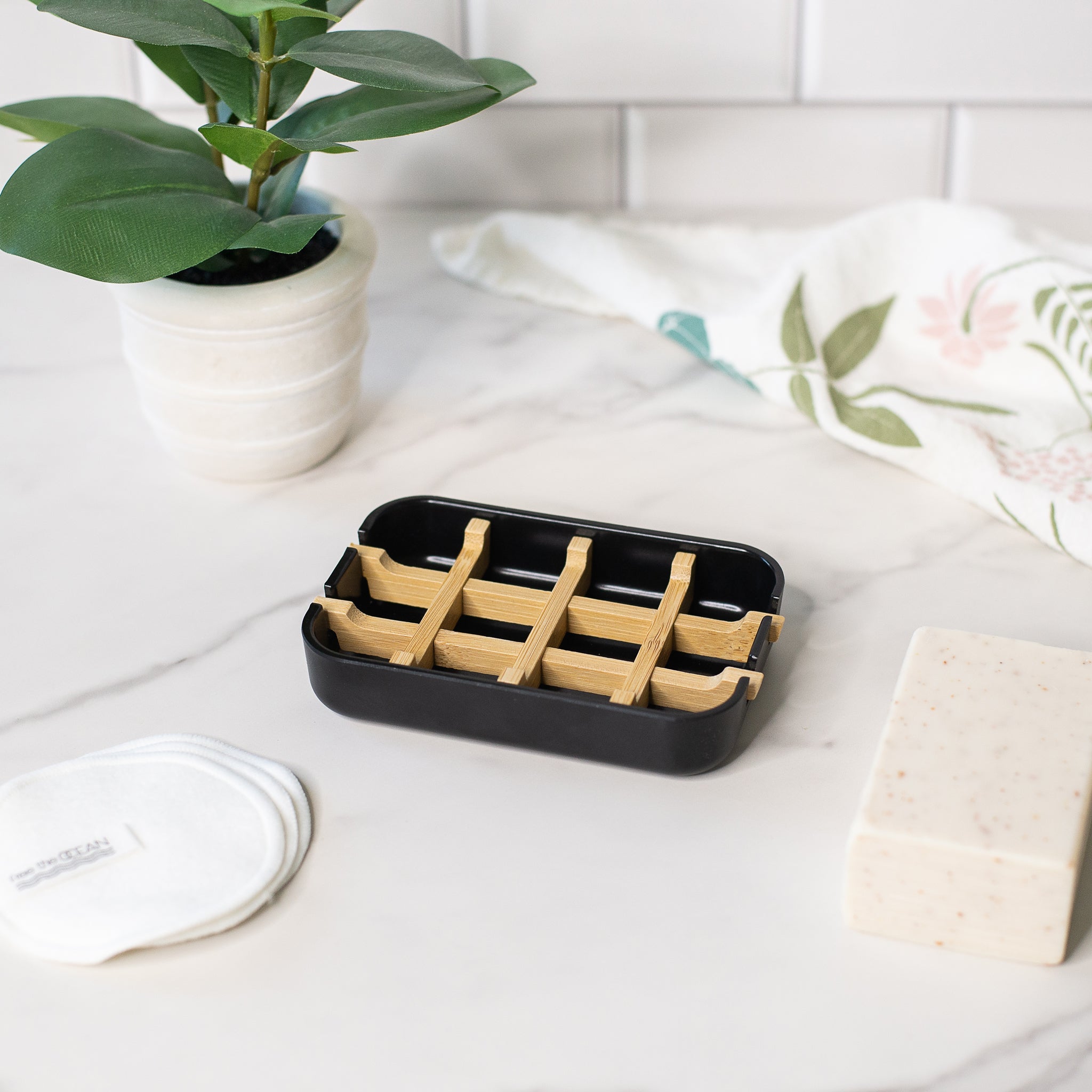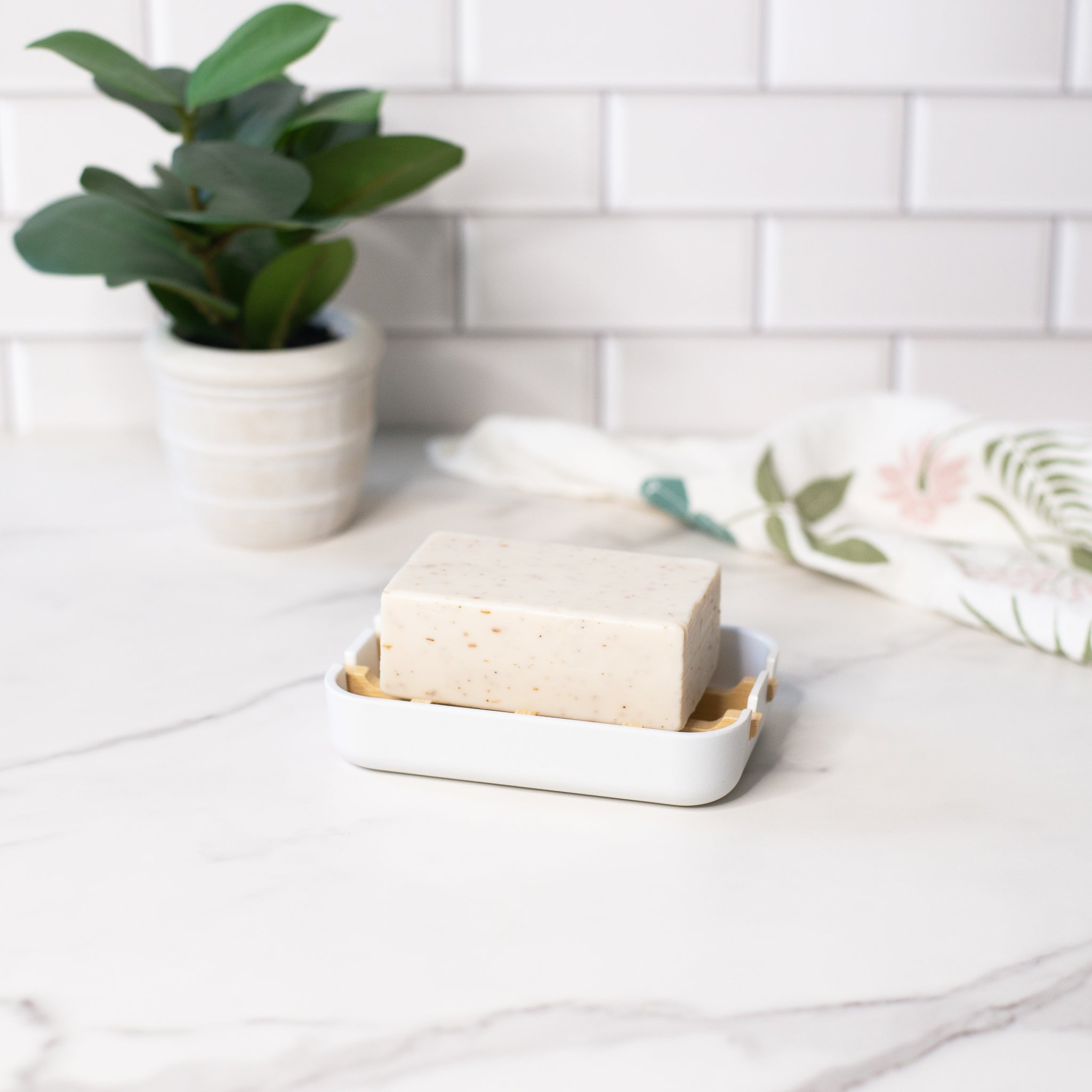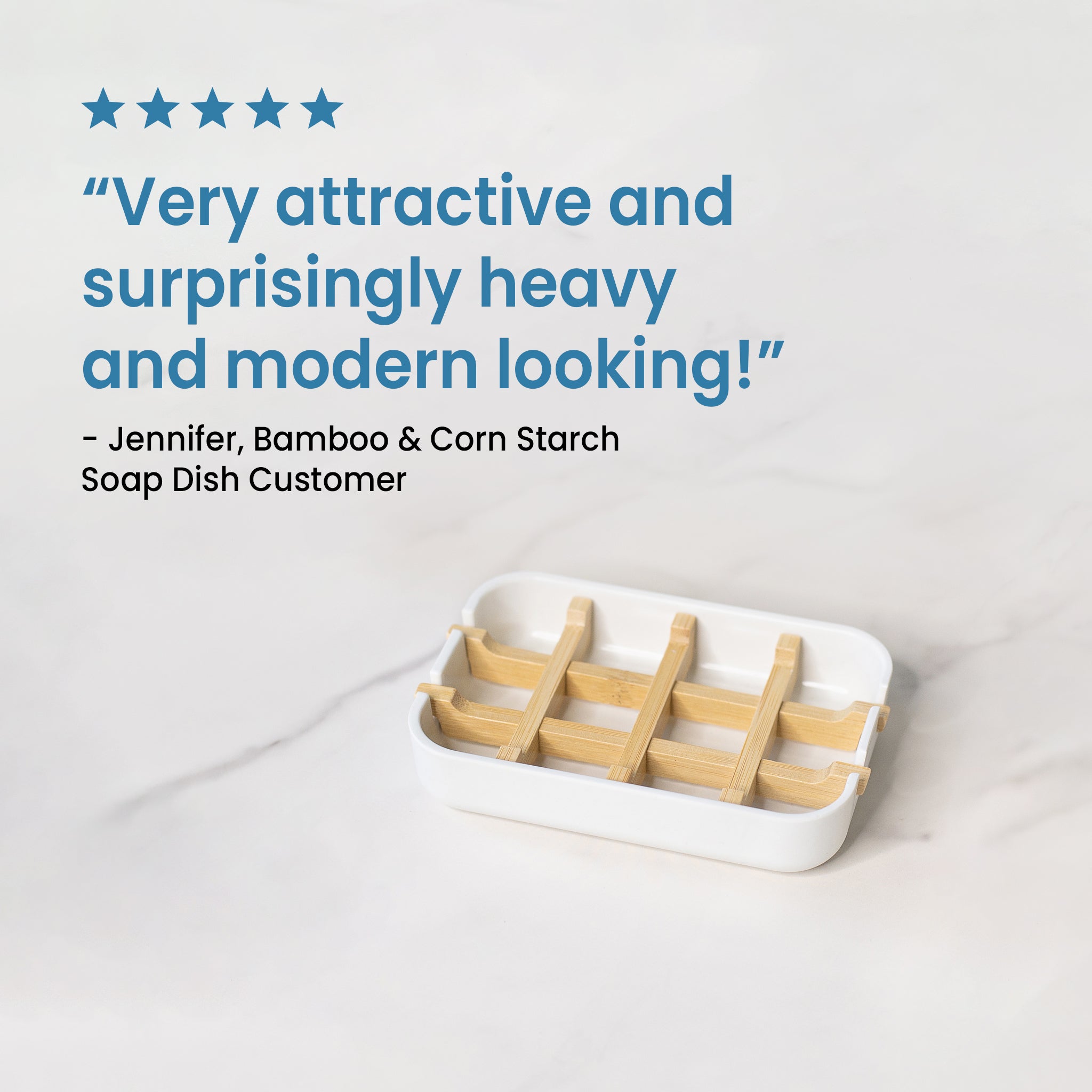 Bamboo & Corn Starch Soap Dish
Soap Dish
Enjoying very much! So much nicer than the feel of hard plastic! Easy to clean
Soap Dish
Helps keep drips from using soap contained
Soap holder
This soap holder is fabulous. I buy homemade soaps and sometimes they are bigger than the mainstream soaps so I was worried that this holder might be too small. However, it fits even the big homemade soaps.
So far so good. No complaints.