Over 3 million pieces of plastic removed through product purchases.
Earth Friendly Pickup Bags
Remove 10 pieces of plastic!
Making a dirty job a whole lot cleaner.
An alternative to plastic poop bags, use these biodegradable bags any time you need to clean up after your dog! Made in the USA from corn & plant starches, these are your earth-friendly option. 
There are 72 bags in each box, 12 bags per roll and 6 rolls per box. Each bag is 11.5" x 8.5". Help keep your community clean by always picking up after your canine companion!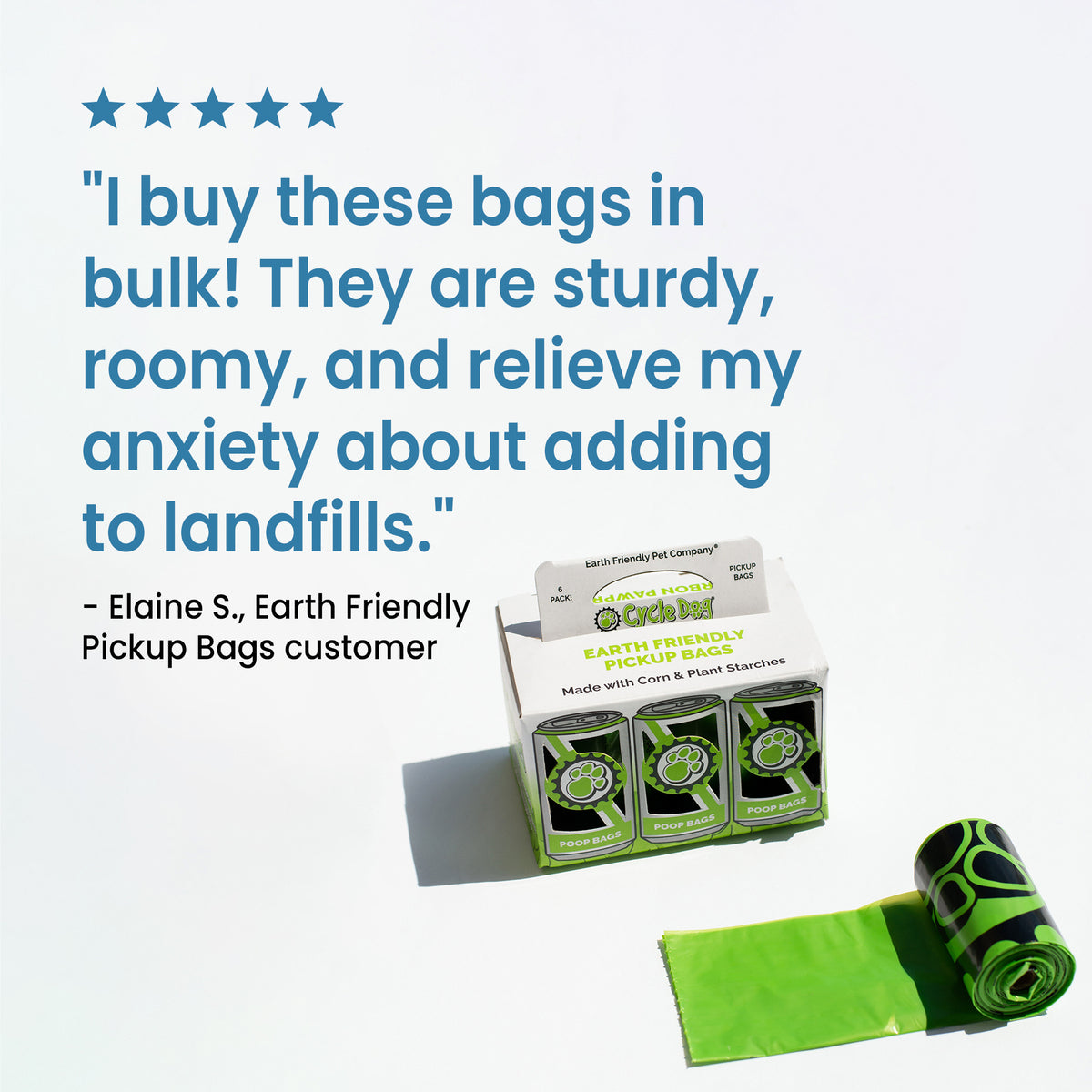 Earth Friendly Pickup Bags
Great but small
These bags are great because they are compostable and strong. I just wish they were a little bit bigger.
Great stuff!
These bags do the job! I have never had one break (thank goodness!)
I actually got these for garbage, not pet poo. Most garbage bags, including biodegradable, are bigger than I want—take too long to fill before they begin degrading. I think these will do fine.
Love them!
I just recently started to use these bags and they are just as strong as the plastic ones. But these are better since they degrade just like the contents will!