Over 3 million pieces of plastic removed through product purchases.
FTO Natural Bamboo Straws - Set of 2
Remove 10 pieces of plastic!
A sustainable alternative to plastic straws! 
Crafted from 100% natural bamboo, our straws are eco-friendly, stylish, and durable. They're reusable, biodegradable, and come in a convenient cotton bag that's easy to carry with you wherever you go.
Bamboo is a natural and sustainable material that makes for a perfect alternative to single-use plastic straws. They're carefully crafted to be sturdy and long-lasting, ensuring that you can use them time and time again.

Easy to clean: Simply rinse the straws under running water after use to remove any residue.
Includes: Set of two bamboo straws and cotton bag. 
Dimensions: Each straw is approximately 8 inches (20cm).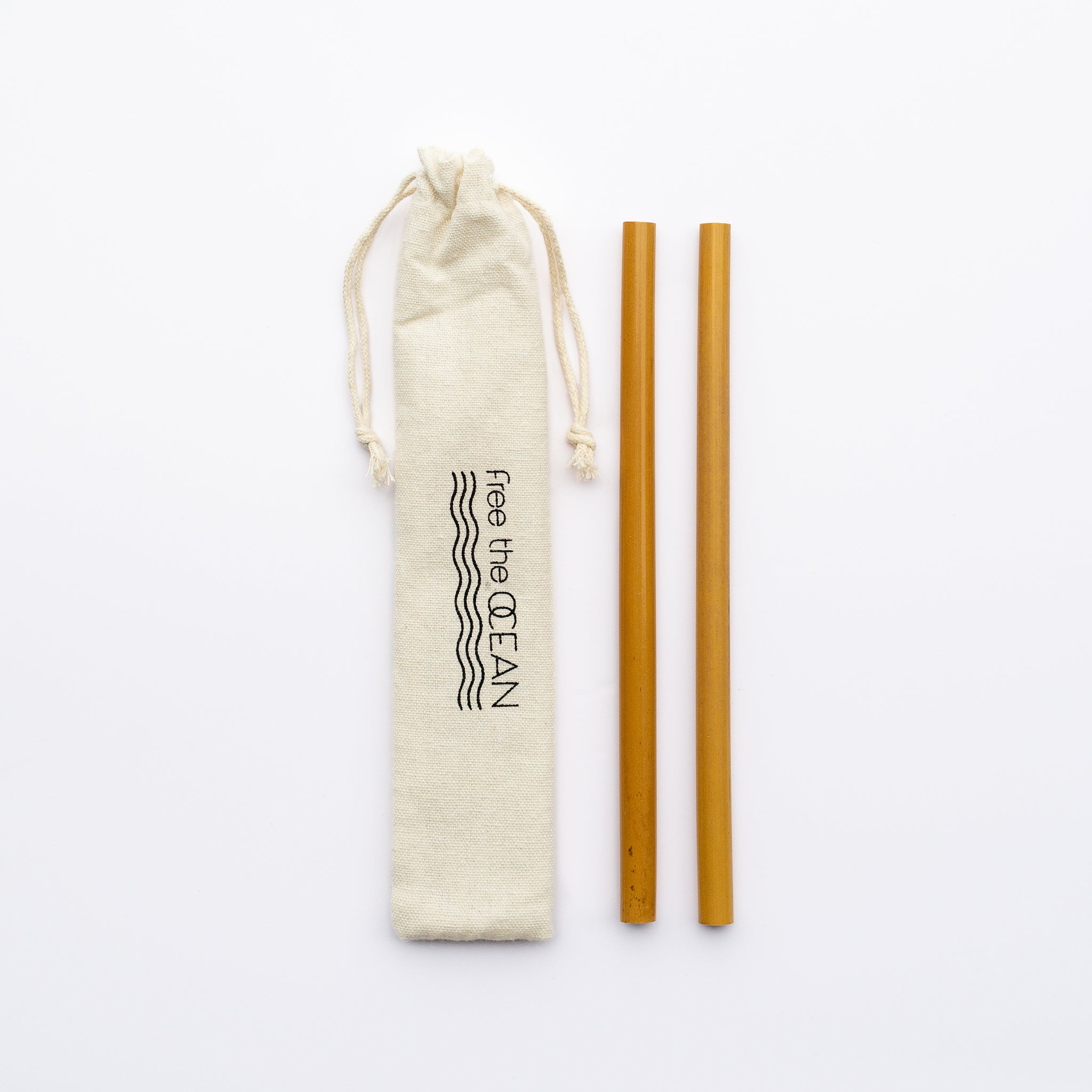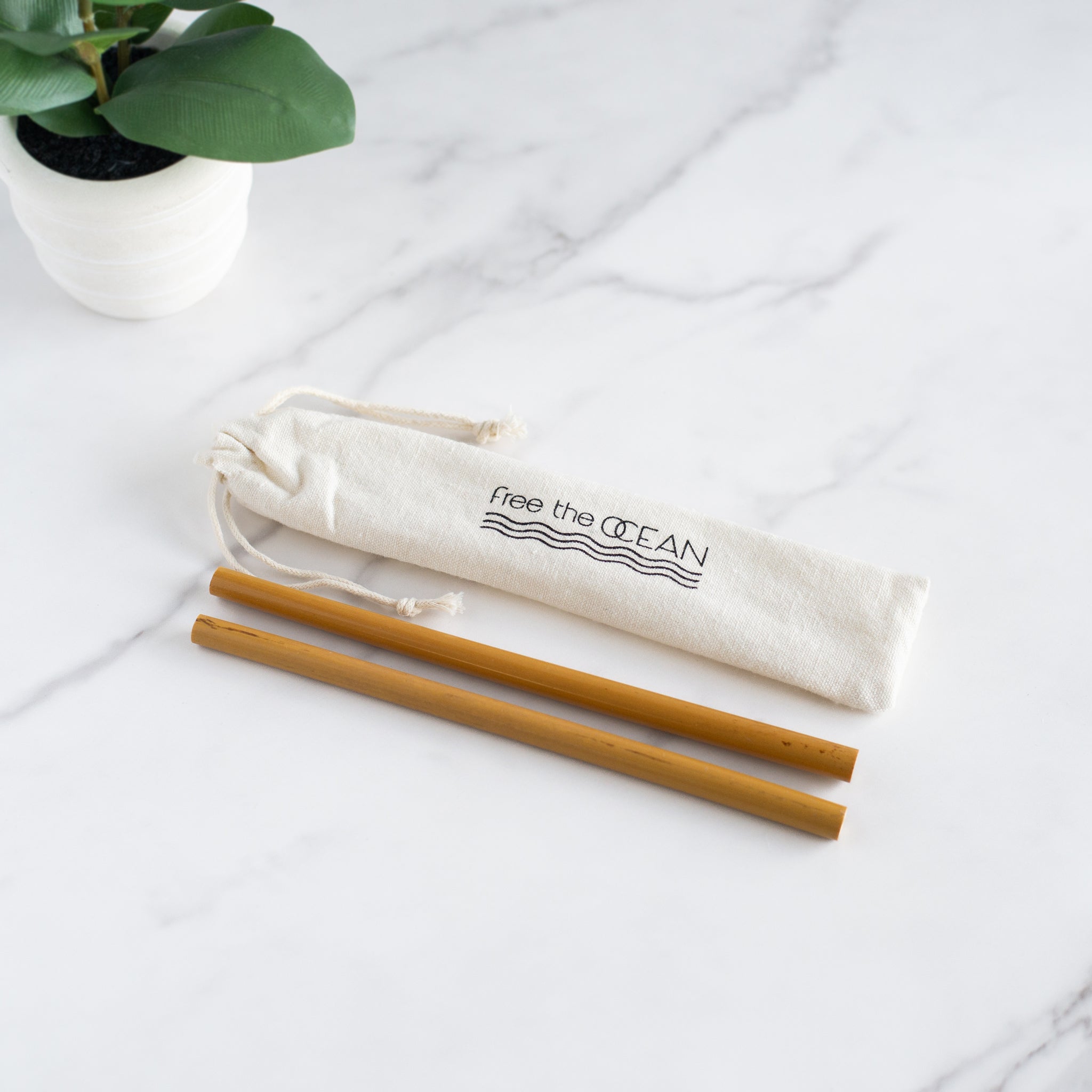 bamboo straws
I really like the straws and the bag they come in. The bag makes it easy to find in a purse and keeps the straws clean. I wish they were a little longer as they are too short for a large drink.