Over 3 million pieces of plastic removed through product purchases.
Reusable Silicone Food Savers - 3 Color Sets
Remove 10 pieces of plastic!
Forget plastic wrap, baggies, and foil!
These super versatile silicone covers lock in freshness thanks to their snug fit.
Easy to clean and store, one set has 5 covers that seal fruit and vegetables of different shapes and sizes. You can even use them to seal an opened can or jar.
Food-grade materials: FDA food-grade silicone, 100% BPH and phthalate-free.
How to Use: Press food down into the Hugger, so that the edges form a seal and the silicone bottom locks in the juices.

Made in the USA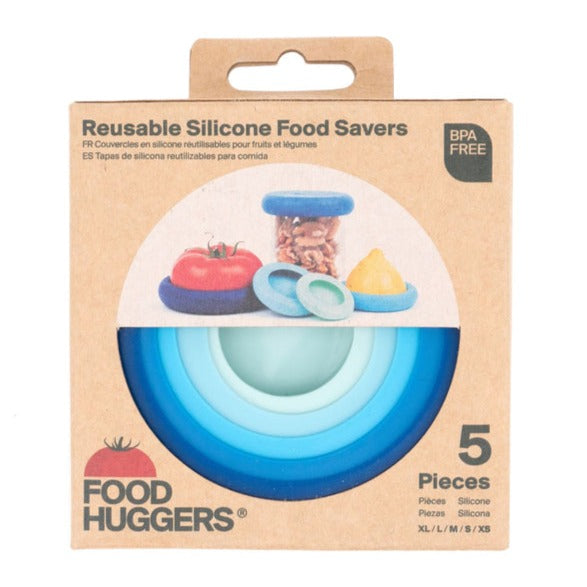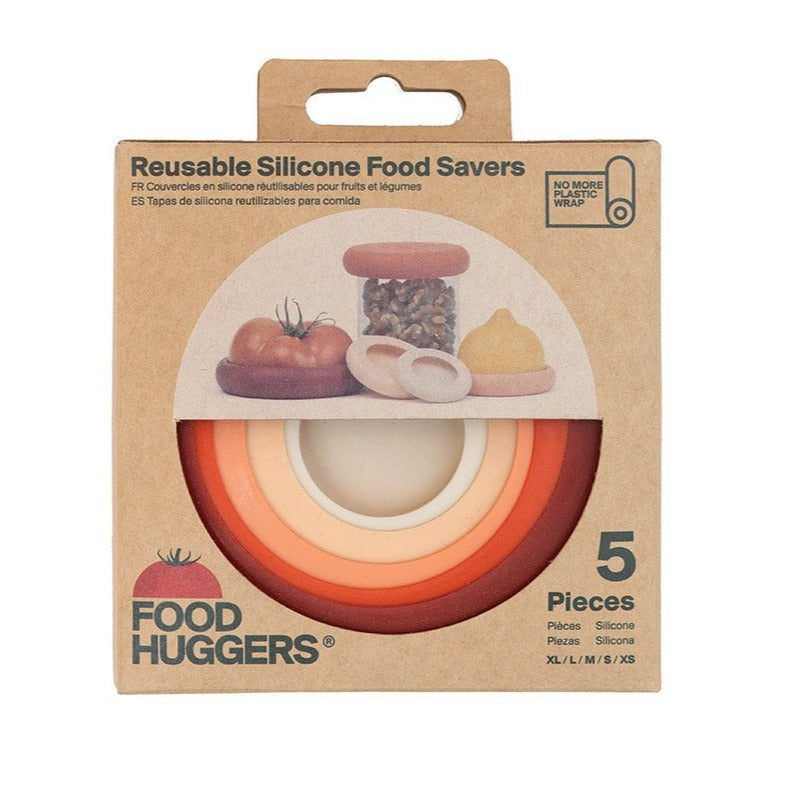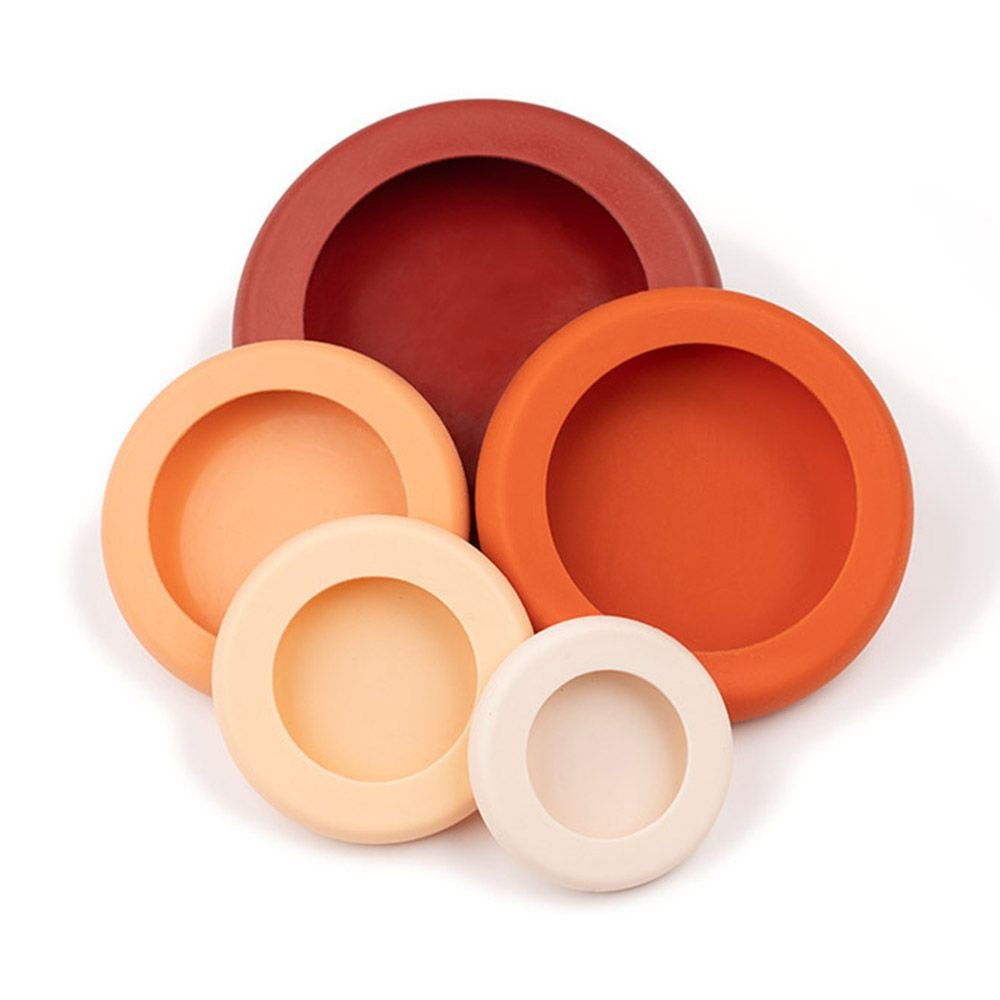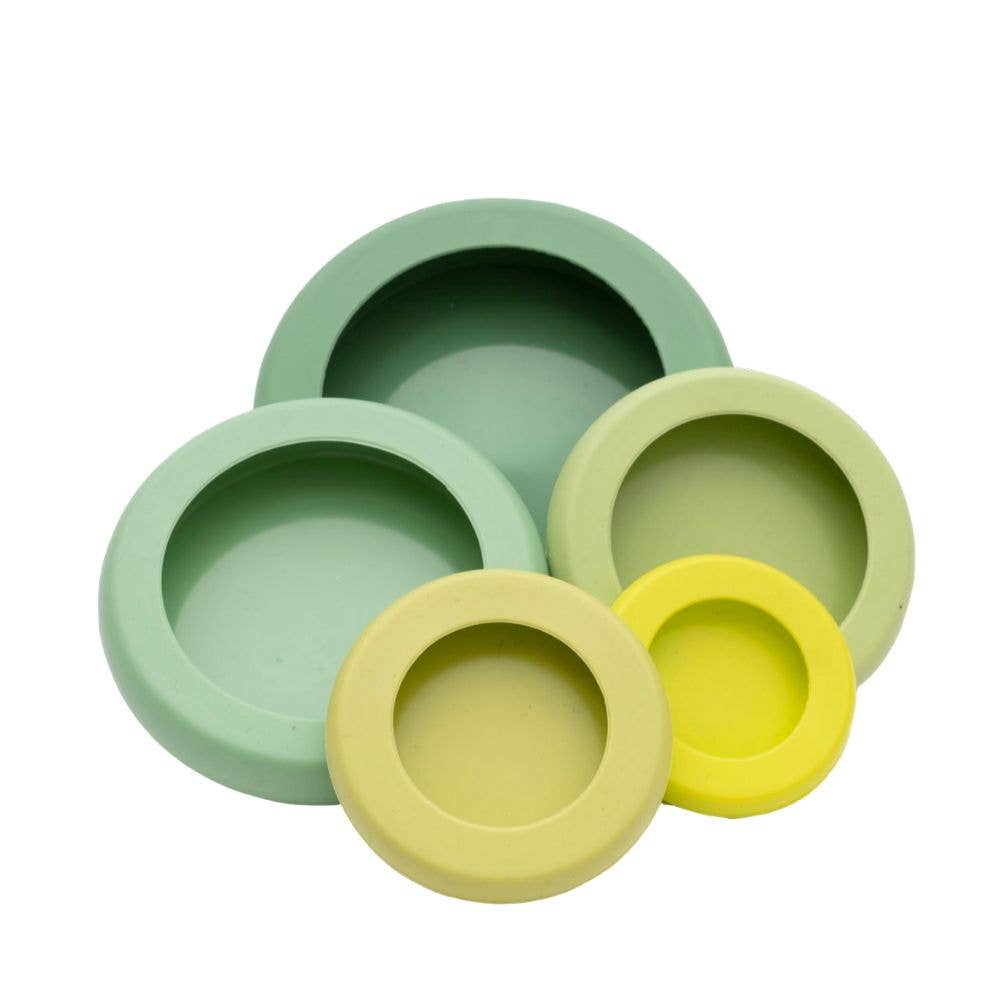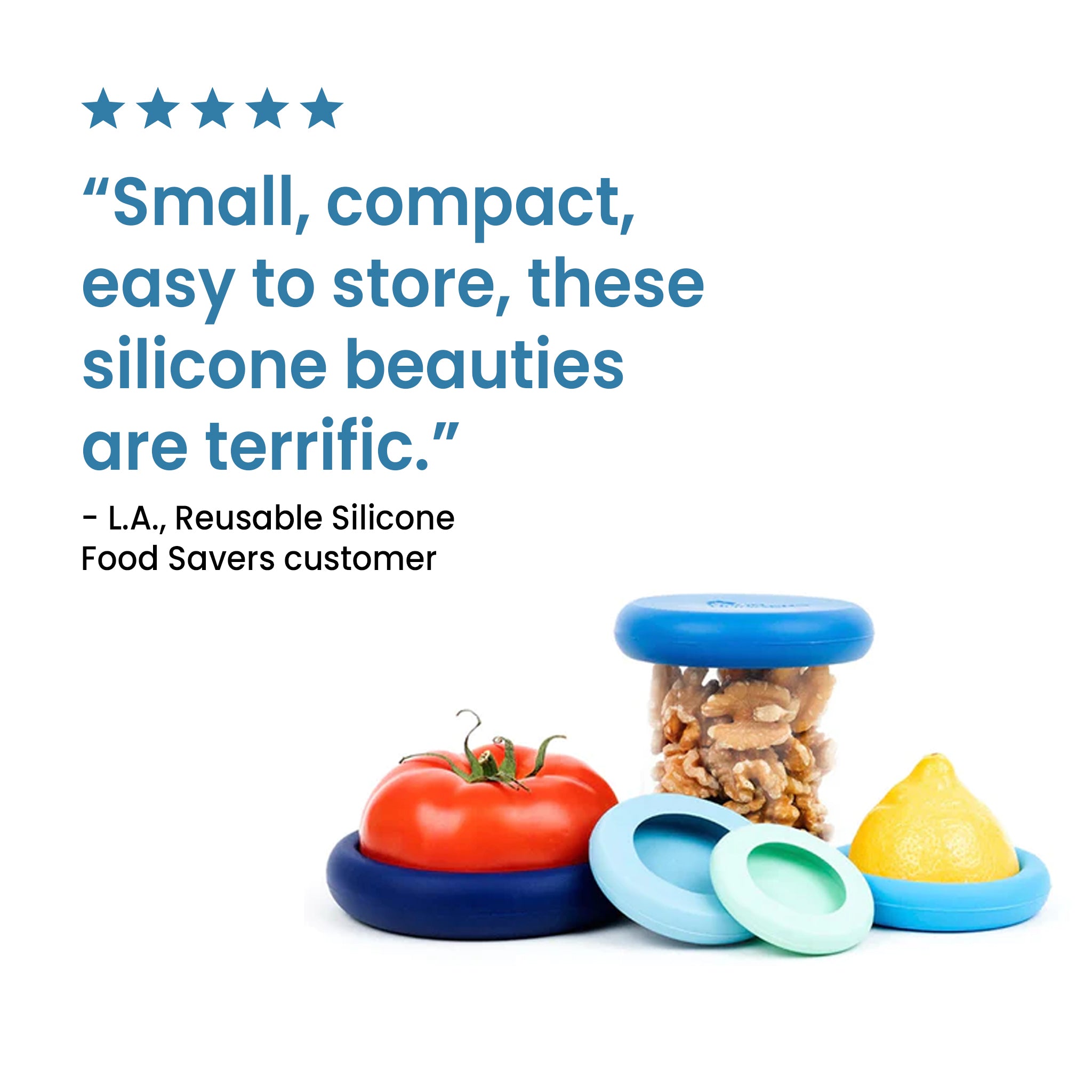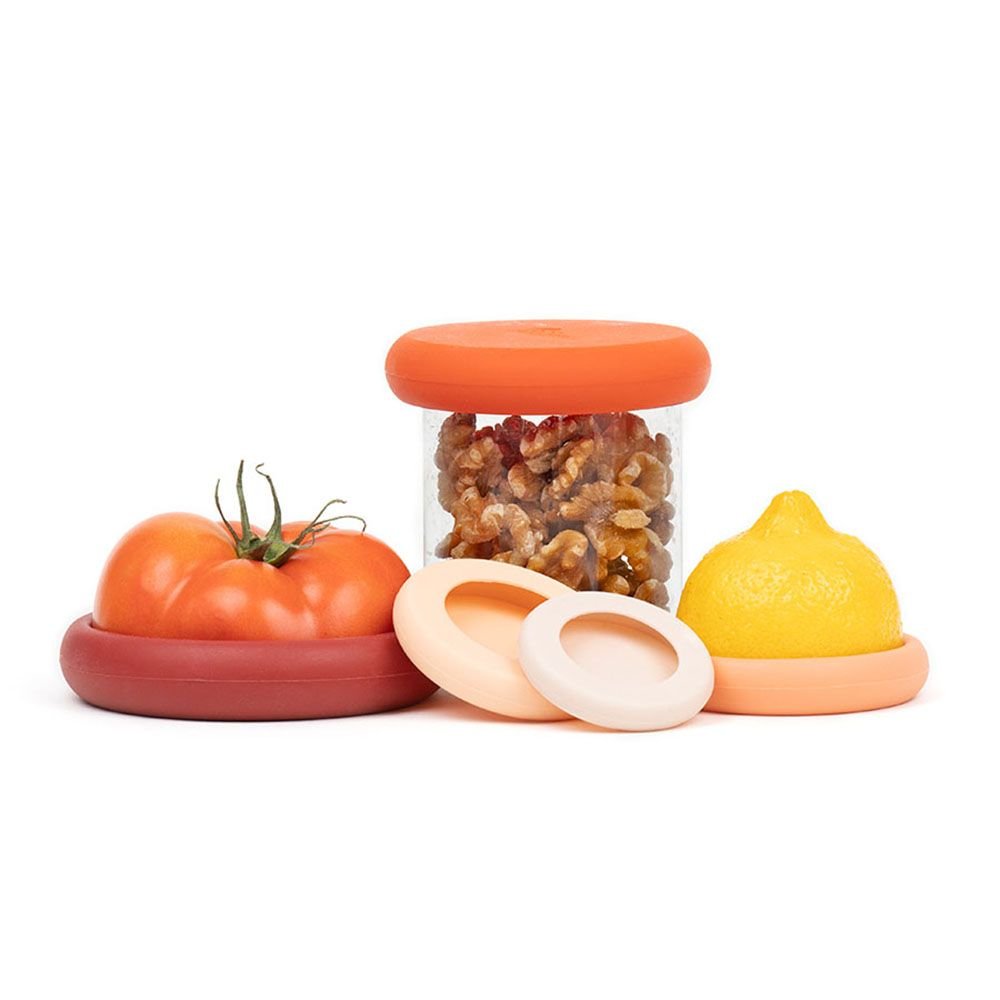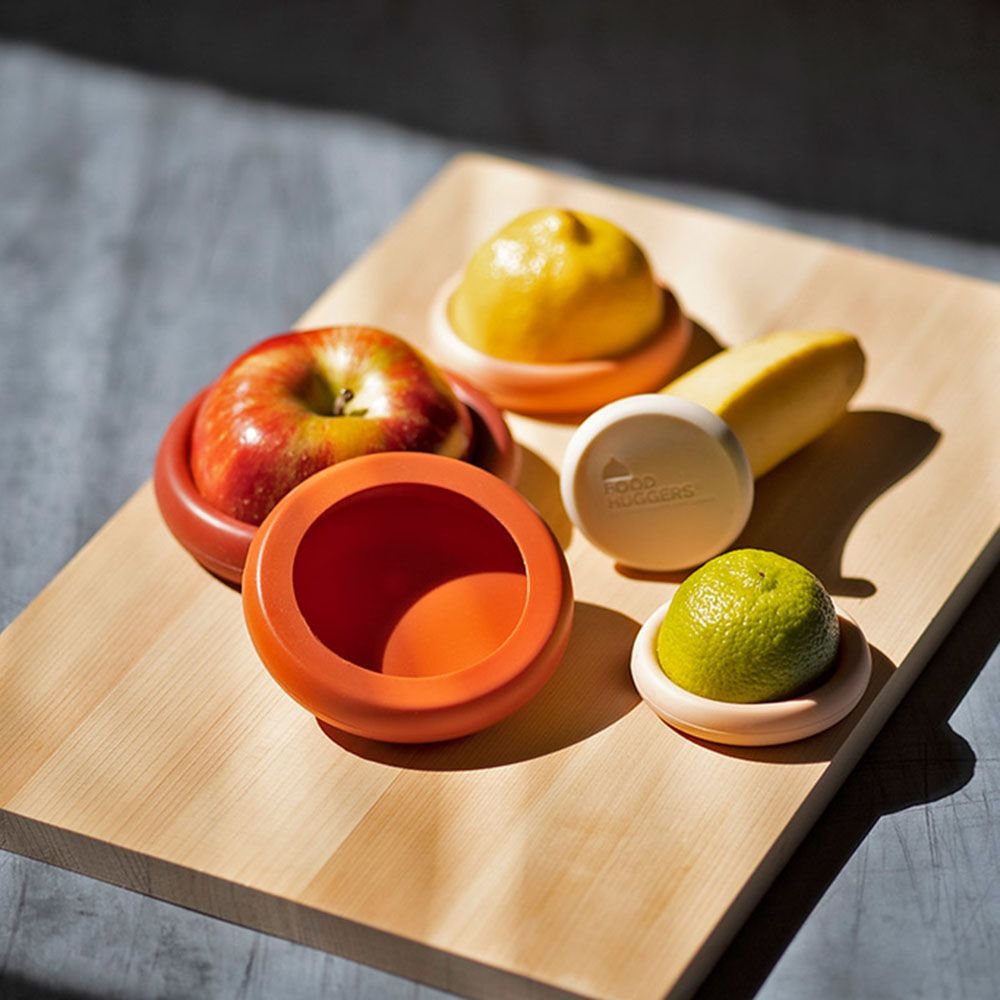 Good
I thought they were larger
Great Addition to My Kitchen
I love these food savers. I mostly use them for vegetables (especially lemons, potatoes, onions and cucumbers), but they are very versatile and can be used for a variety of foods. This is my second set.
Great gifts
I have a set I got a long time ago-I love using the small ones for limes & lemons & the others are great for jars w/ no lids. Got them as part of the Xmas gifts I'm giving this year.
They WORK!
Wow! Used one on the end of half an onion and NO smell and it fit perfectly. Yay!