Over 2.8 million pieces of plastic removed through product purchases.
Oxygen Brightener Laundry Booster
Remove 10 pieces of plastic!
Finally, a color-safe and eco-friendly alternative to bleach!
Gentle planet and people-friendly bleach alternative that's great for laundry. To use, simply add one tablespoon of powder to your washer, or mix a tablespoon with a cup of water to make a go-to stain-busting general cleaner!
Got discolored coffee mugs or grimy pans? Oxygen Brightener can tackle that too. Made from Sodium Carbonate Peroxide and Sodium Carbonate, this booster naturally raises water's pH level while targeting dirt and stains.
Note: Do not use with silk or wool, and do not mix with Chlorine, Ammonia, or other chemicals.
Made in the USA.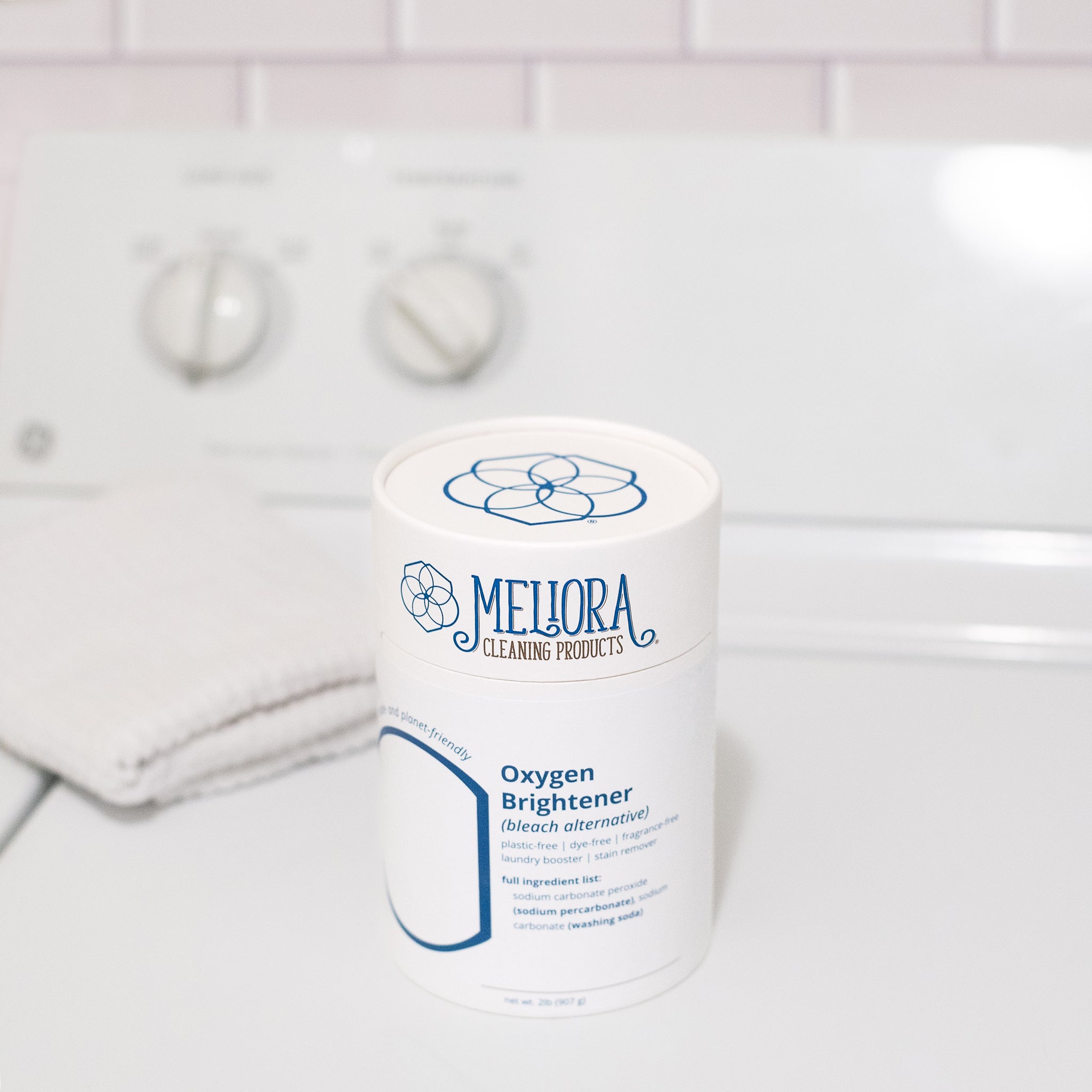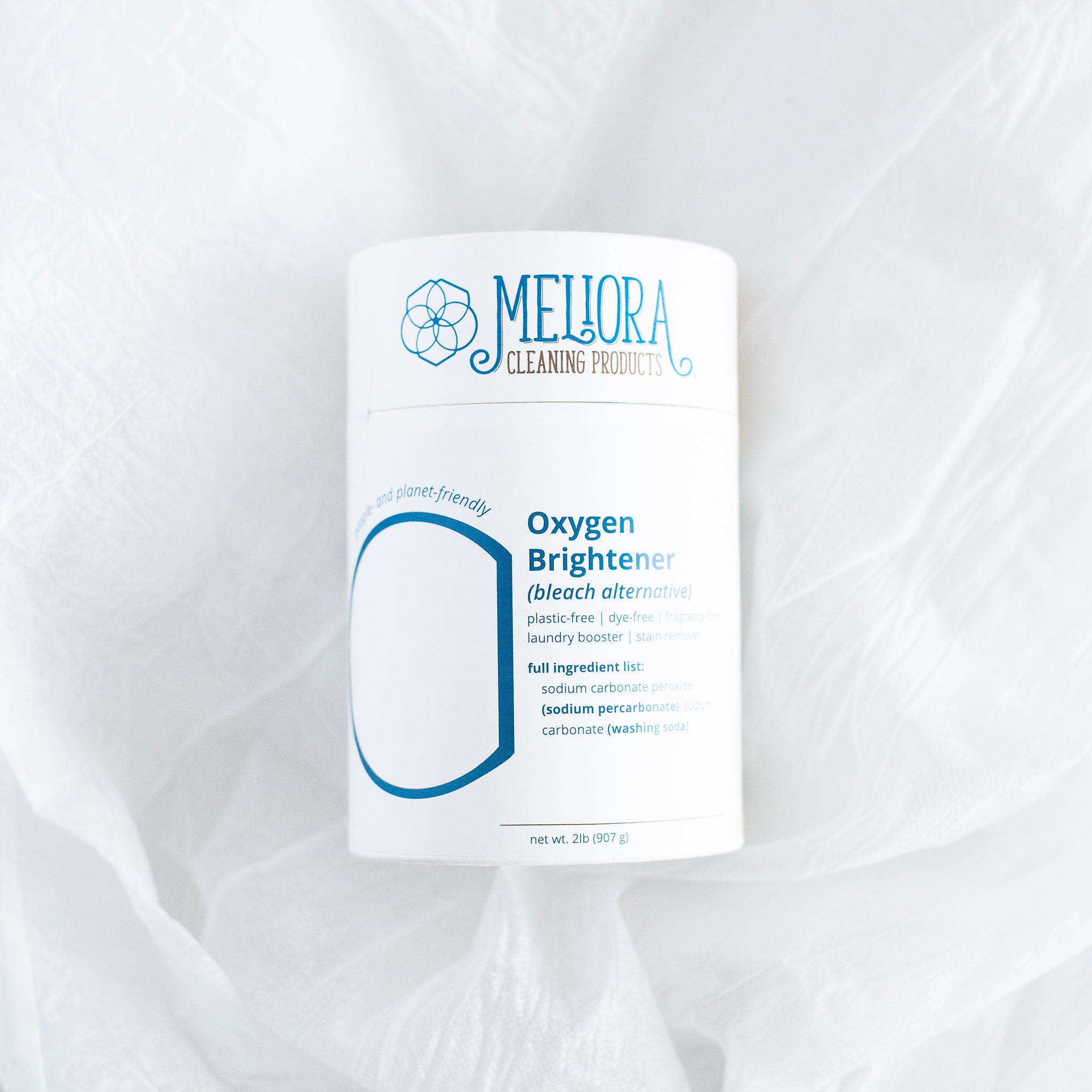 Meliora brightening
Love product, hate lid. Hard to get off.
Really works
Initially I was reticent about this product. Sure I wanted to remove stains but it was important to me to be eco friendly about it. I'm glad to say the product works. It does an excellent job. Mind you I haven't had any seriously bad stains but the ones I have had were removed. This product really does work.
Reordering as I was so happy with first use. Works well. Like it better than bleach.
Excellent product
A small amount really makes a difference! Whites whiter, colors brighter and NO PLASTIC! I find it as good as Oxiclean but you need much smaller amount for the same great results.
No plastic needed
Does a great job and no plastic!!!