Over 3 million pieces of plastic removed through product purchases.
FTO Natural Rubber Cleaning Gloves - Two Sizes
Remove 10 pieces of plastic!
Spiff your space without your hands getting dirty.
Our sleek, slip-resistant gloves combat muck while keeping you dry and out of harsh chemicals' reach. From kitchens and baths to mudrooms and more- this sturdy pair goes the distance in style.
Durable, slip-resistant grip and a cuffed design to catch water and keep you dry. Super soft lined interior for comfort and hot water protection. Hang-dry loops for fast, clean drying. They run slightly small, so size up if unsure of size.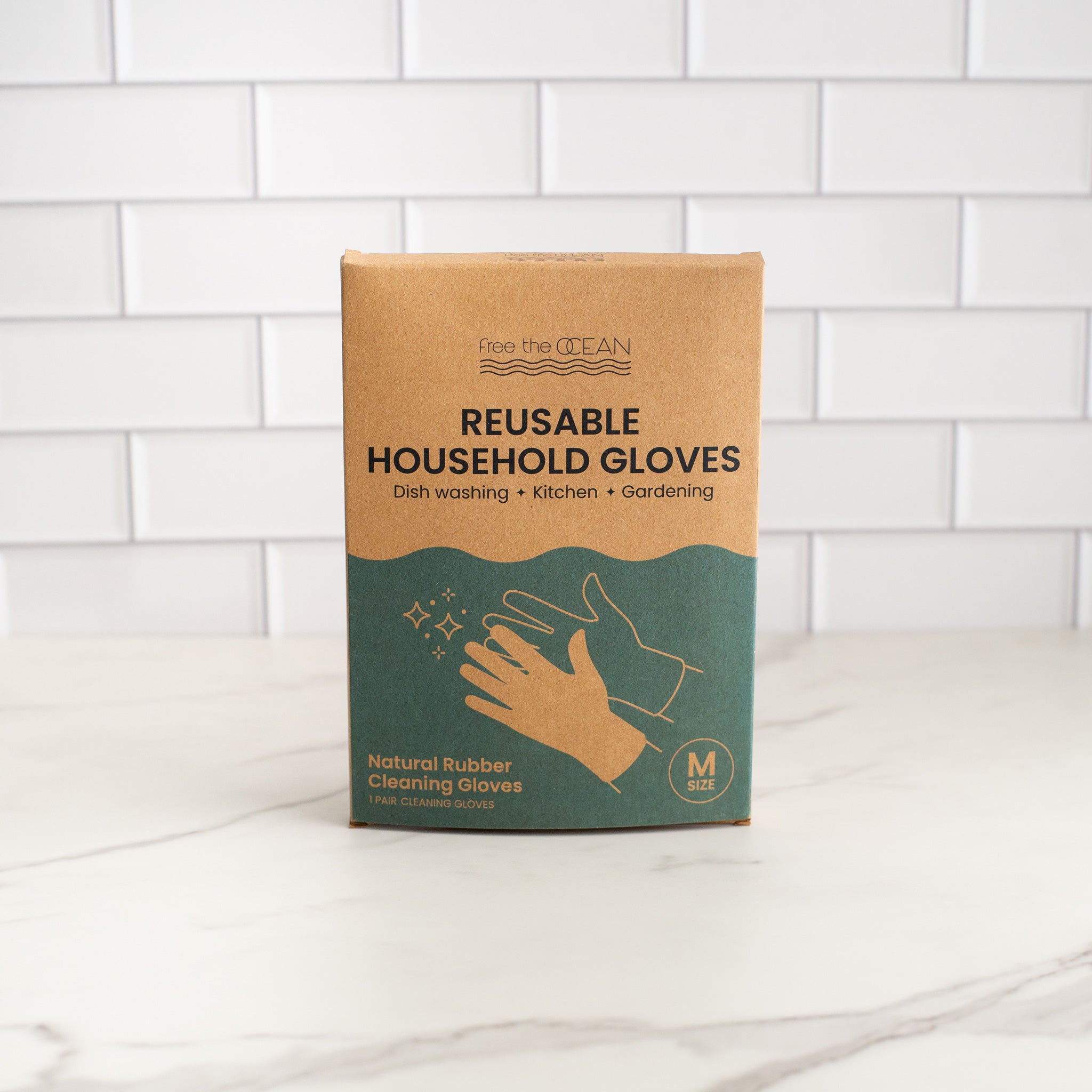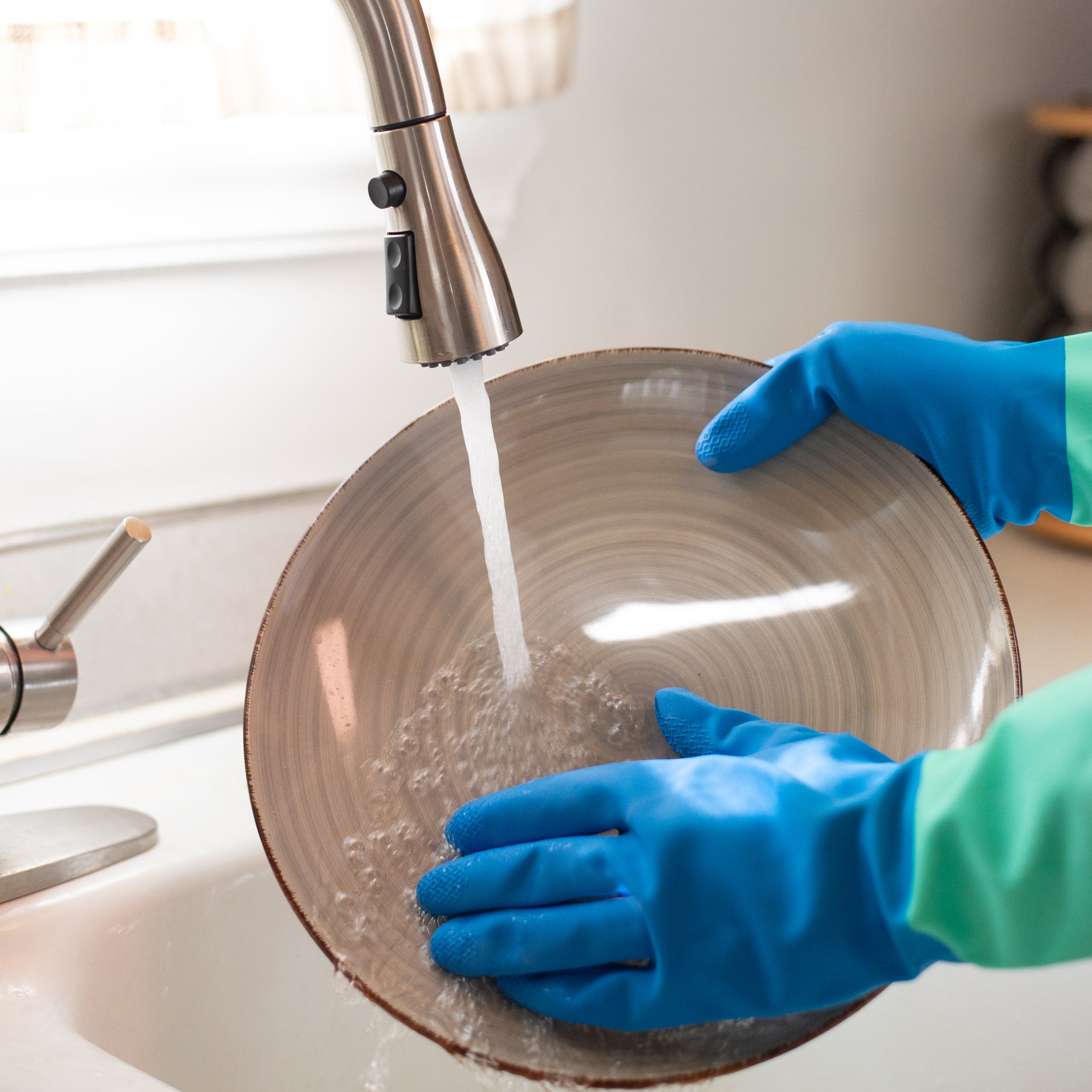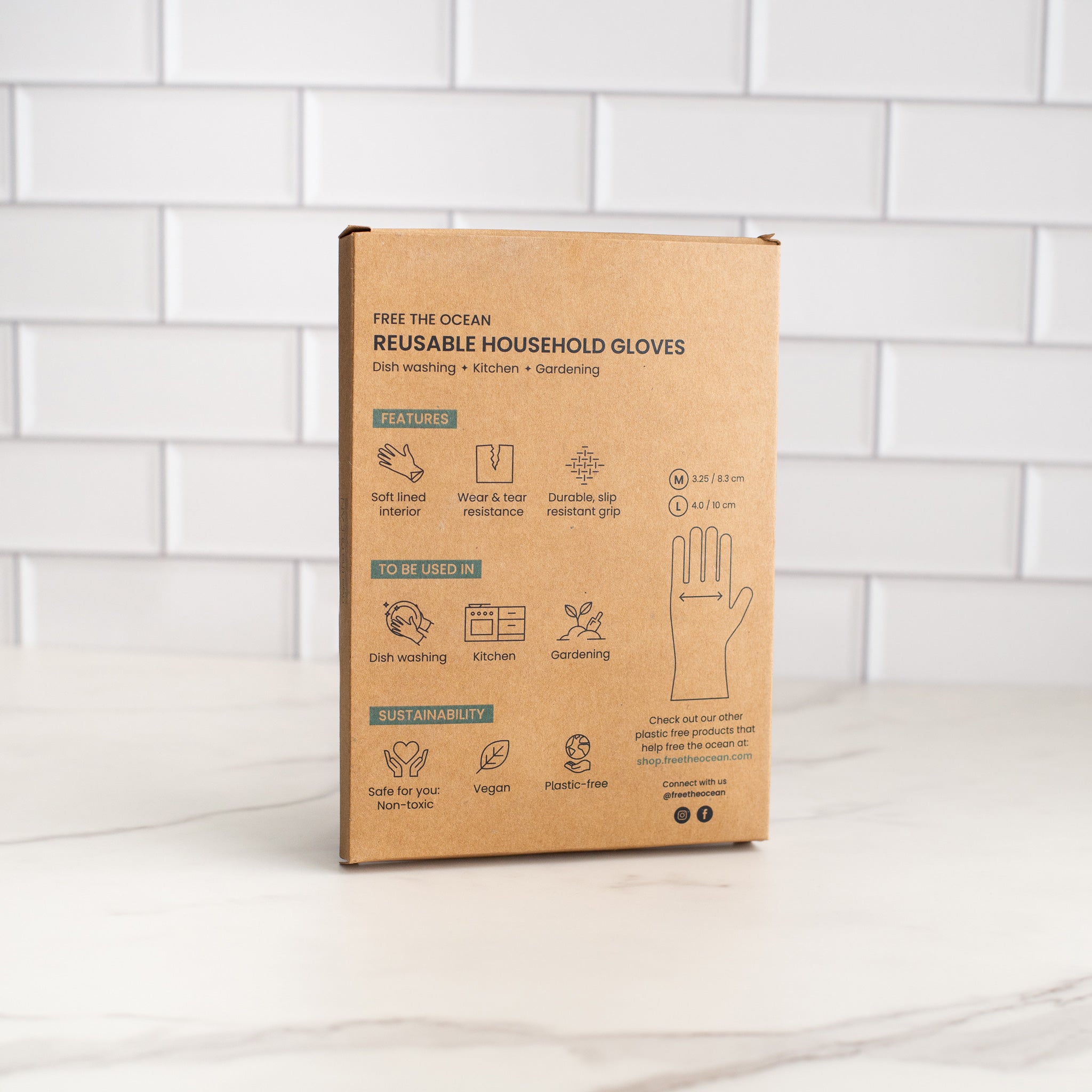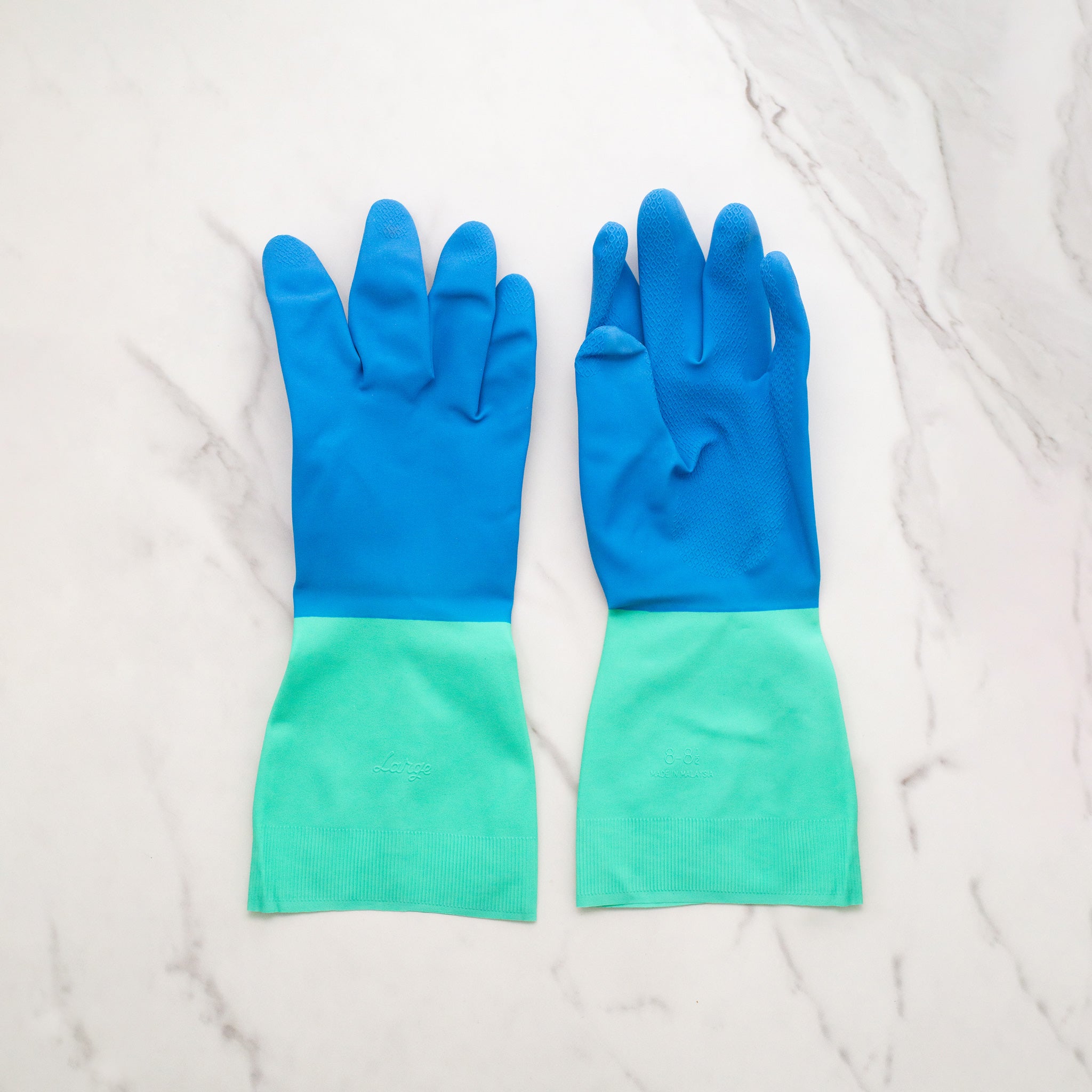 Good product; glad to be helping with the environment; using them to protect hands while working in the yard especially with the cooler weather.
Excellent Excellent
Love these gloves...fit great...comfortable and I love that they don't hurt the environment....a great buy and a smart move.
Natural Rubber Cleaning Gloves
I generally buy size medium in rubber gloves, but I bought size large and they fit good. I like them, and will probably buy them again.
The only gloves to have
I love these gloves. They have a soft lining and are really well made. That's it! I've found the perfect glove at Free the Ocean! 10 stars
Great gloves for cleaning!
I would order these again. Good fit, and they keep hands clean and dry while cleaning. Definitely a good purchase!