Over 2.8 million pieces of plastic removed through product purchases.
FTO Biodegradable Kitchen Sponges - Pack of 2
Remove 10 pieces of plastic!
Clean your dishes without leaving behind harmful microplastics.
Did you know when you wash your dishes, microplastics come off your yellow sponge? Sponges made from polyester and nylon are not recyclable.
These natural sponges are made from plant cellulose and are biodegradable, home compostable, and plastic-free. Plus, they'll last longer than your normal plastic kitchen sponges and absorb up to 10 times their weight! 
Pack of 2: Ergonomic kitchen sponges 
Dimensions: 115 (I) x 65 (w) x 30 (h) mm

Care: 

Treat the sponge as any normal sponge. No special care is needed

Tip: To speed up the composting process, cut the sponge into smaller pieces before adding it to your compost bin.  
Made in the UK.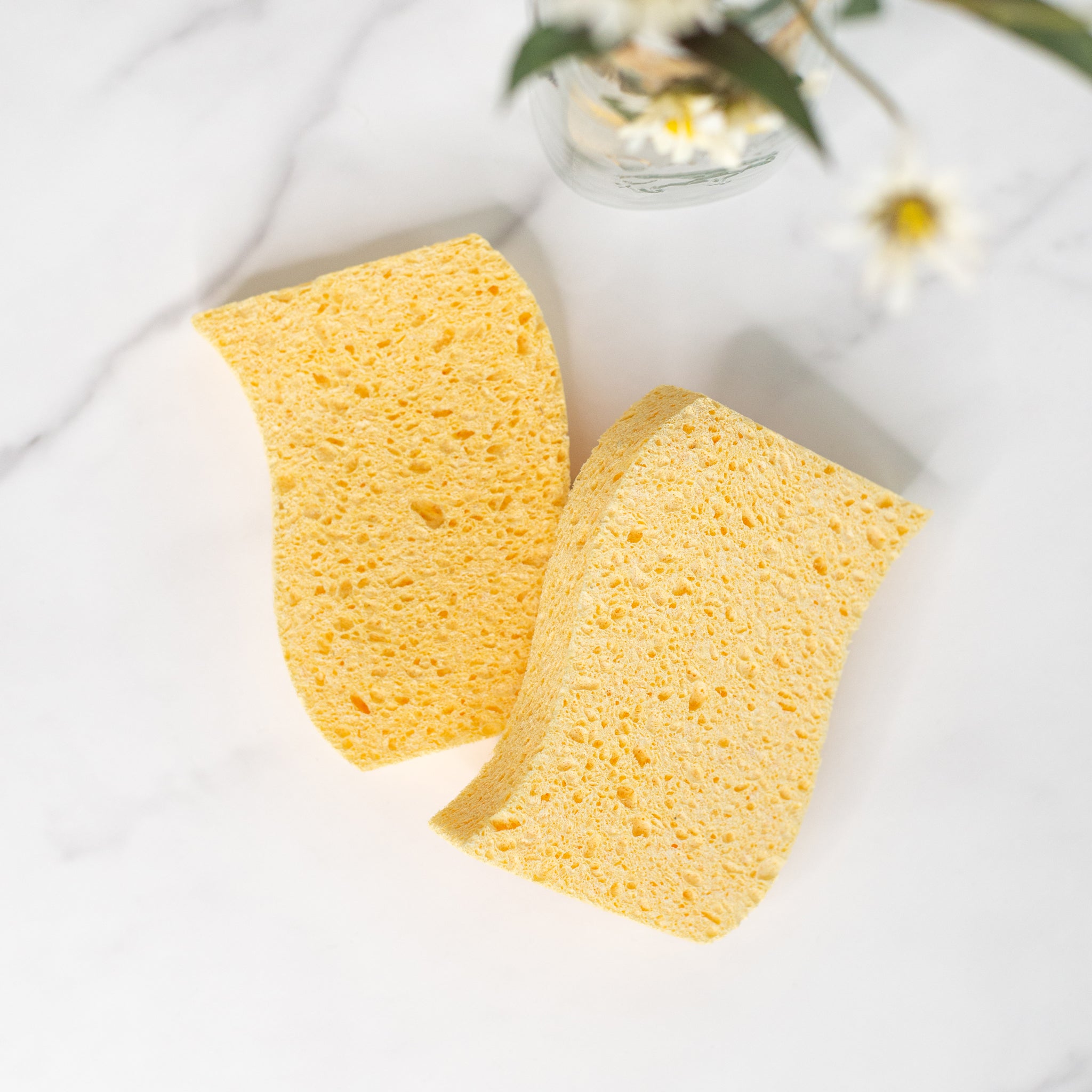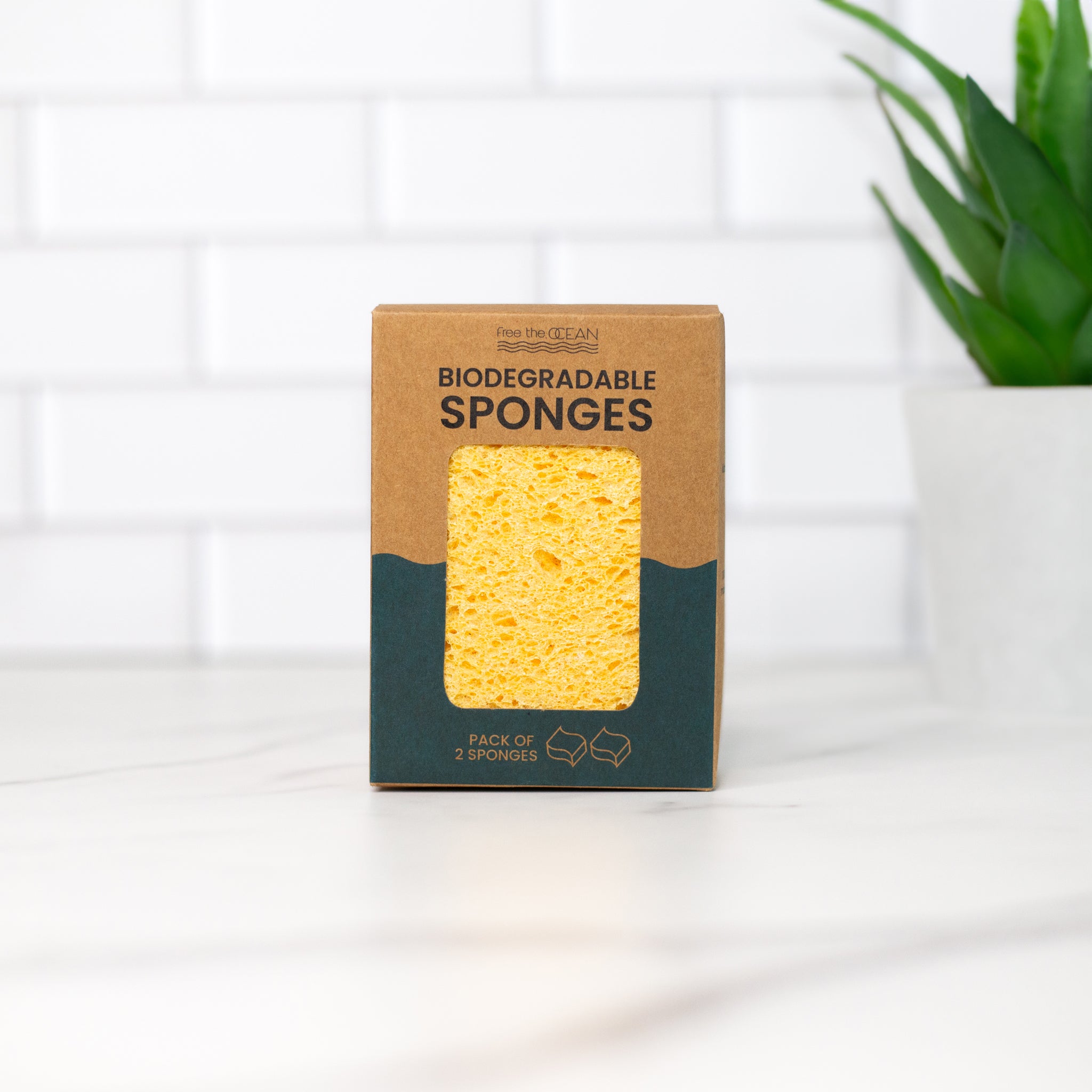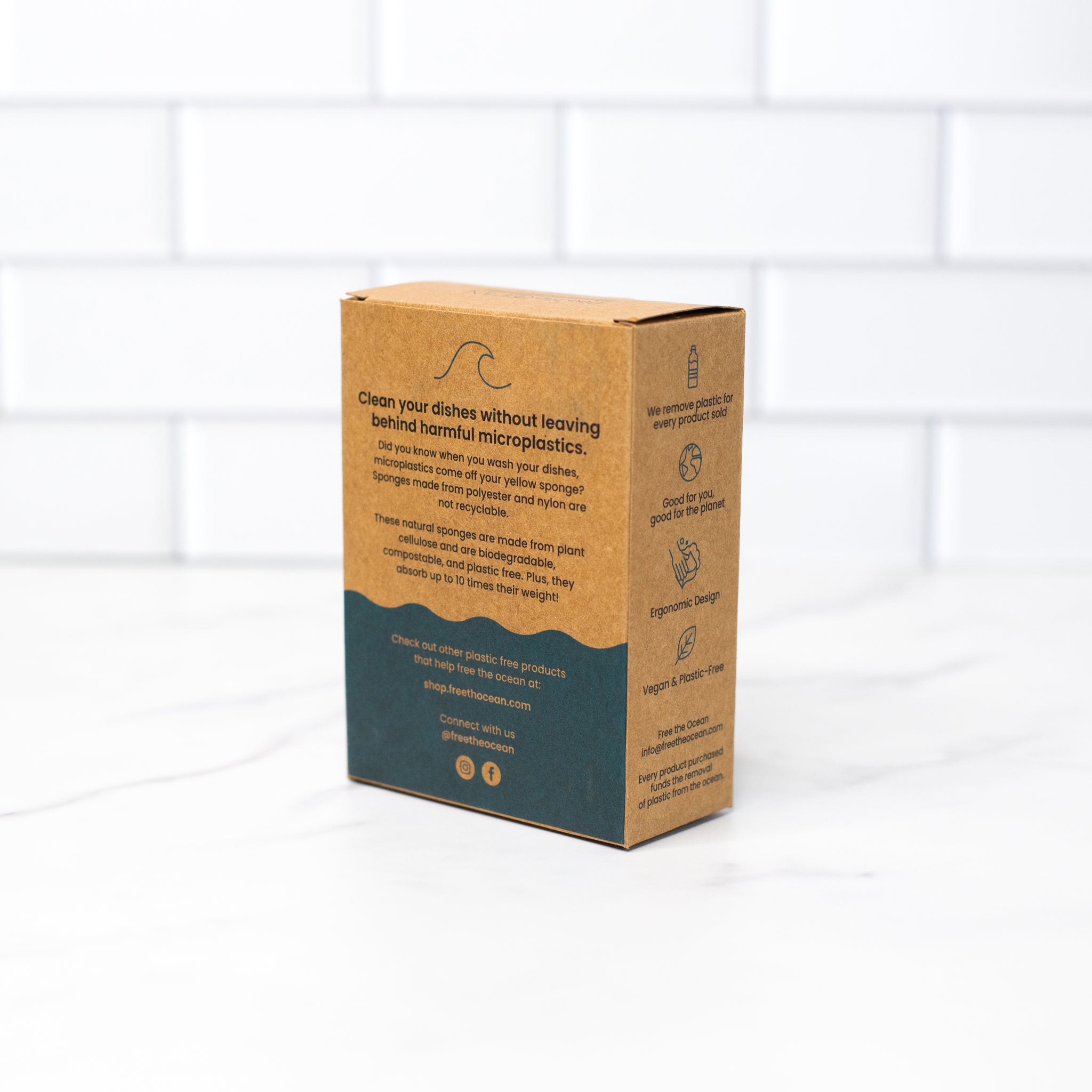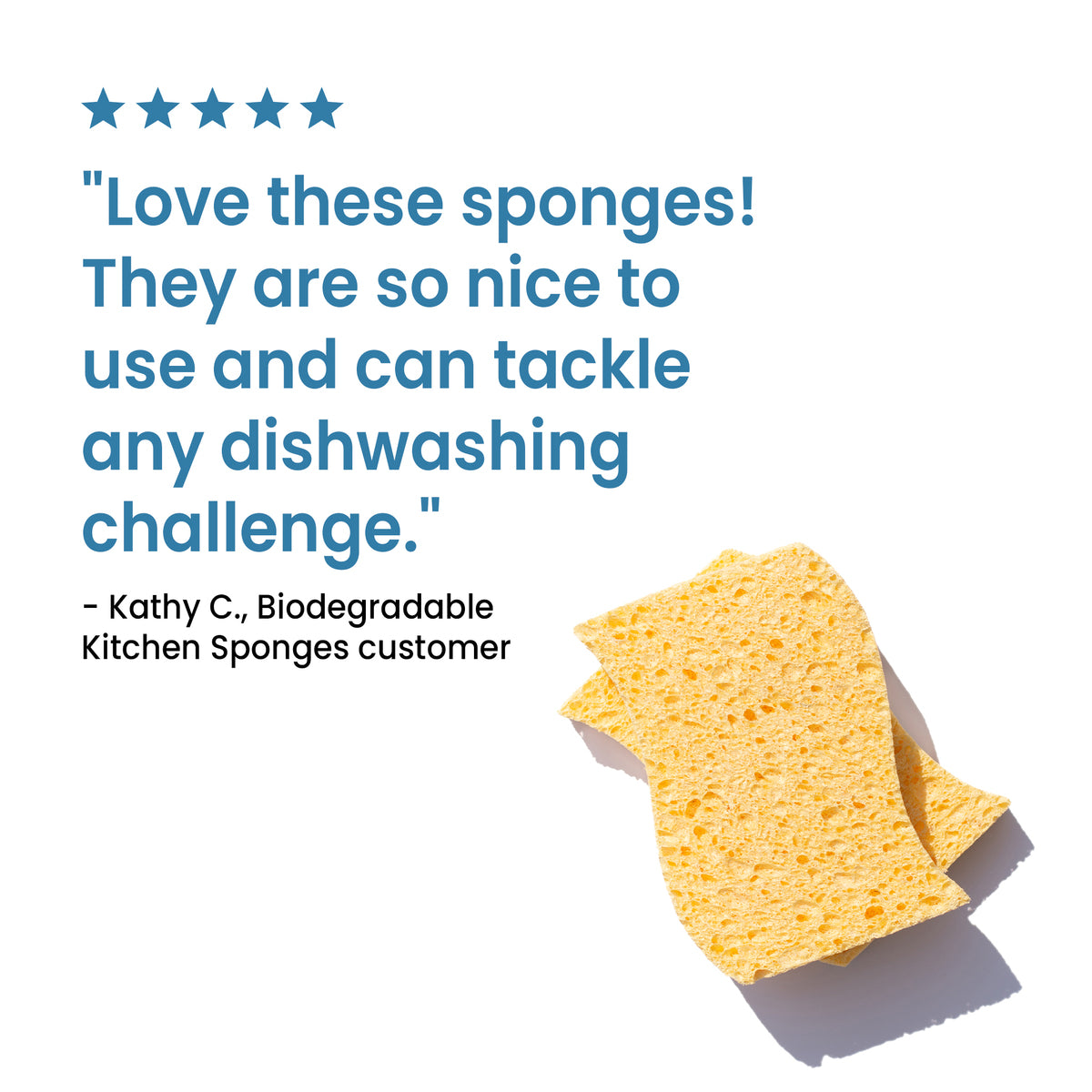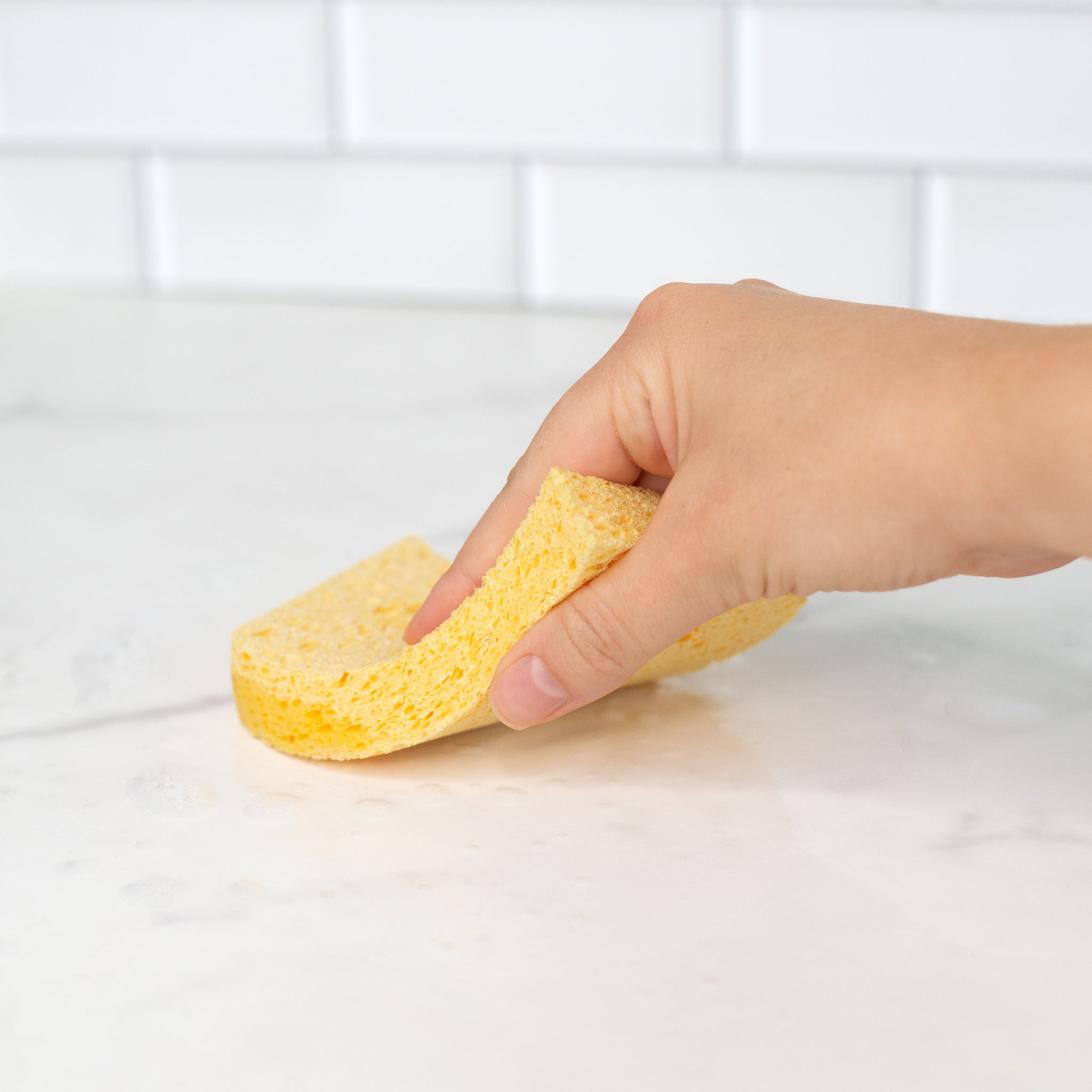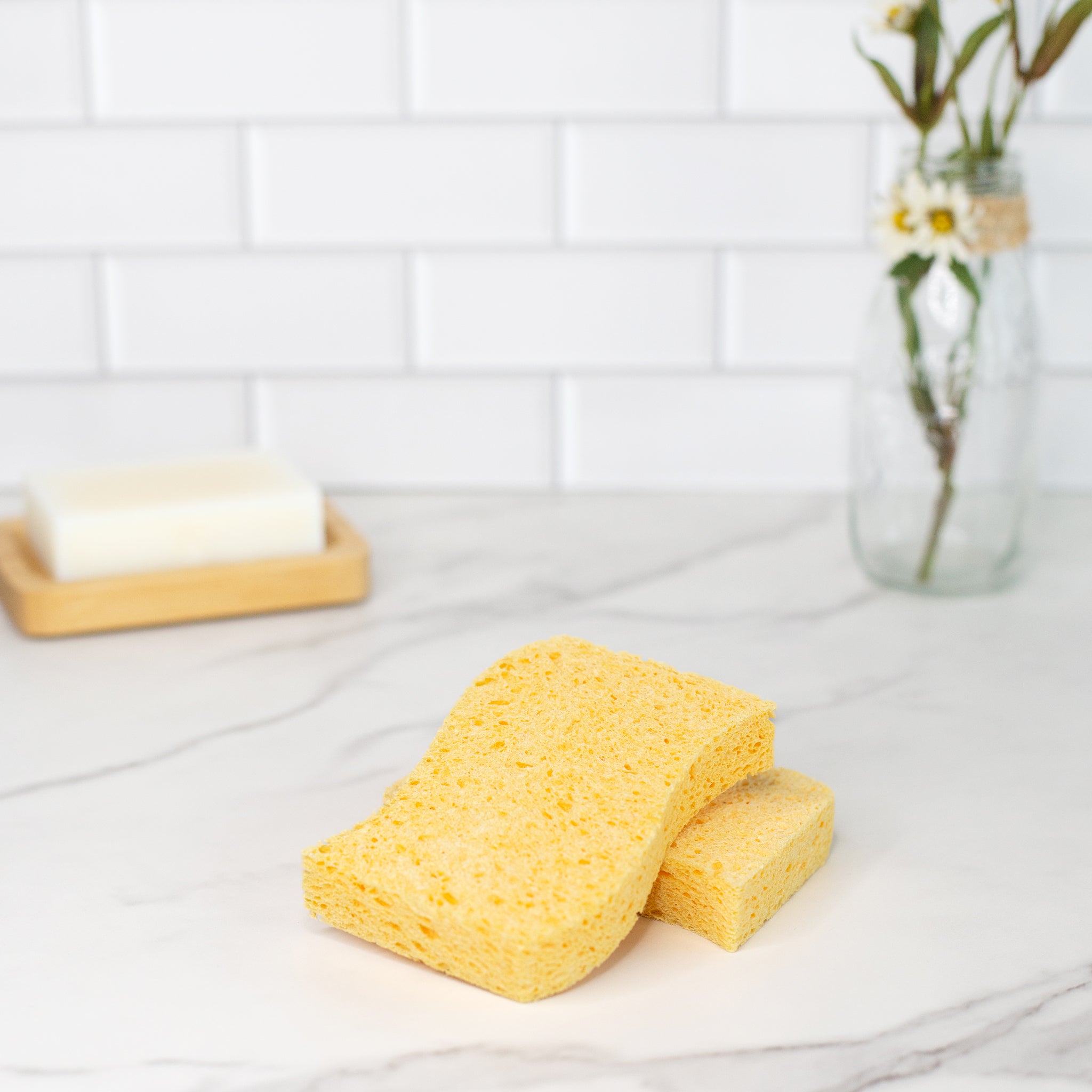 My second order
This is my second order of both the laundry sheets and the biodegradable sponges. I am very happy with both products. Every time I use a laundry sheet, I'm delighted that I'm not using a big plastic jug!
I haven't had a chance to use any of the products I ordered.
Great sponges
These sponges are better than any I've ever bought. They pick up well, last longer and are good for the environment. Can't miss!
Amazing Sponge!
These sponges are going to replace my plastic sponges, because they do the job and don't fall apart as many others do. They are even biodegradable at the end of their usefulness. They are a favorite already!
Perfect
These sponges are wonderful! For me they are better than those we've become accustomed to. They have much better absorption and they just feel cleaner! Perfect!