Over 3 million pieces of plastic removed through product purchases.
Lavender Sachet
Remove 10 pieces of plastic!
Surround yourself with the subtle scent of relaxation.
This lovely organic lavender sachet releases its famous calming scent, tucked in a drawer, your closet, or even the center console of your car. This sachet is filled with pure dried lavender flowers and the bag is made of 100% cotton muslin. 
Lavender has been grown for centuries for use in aromatherapy and healing!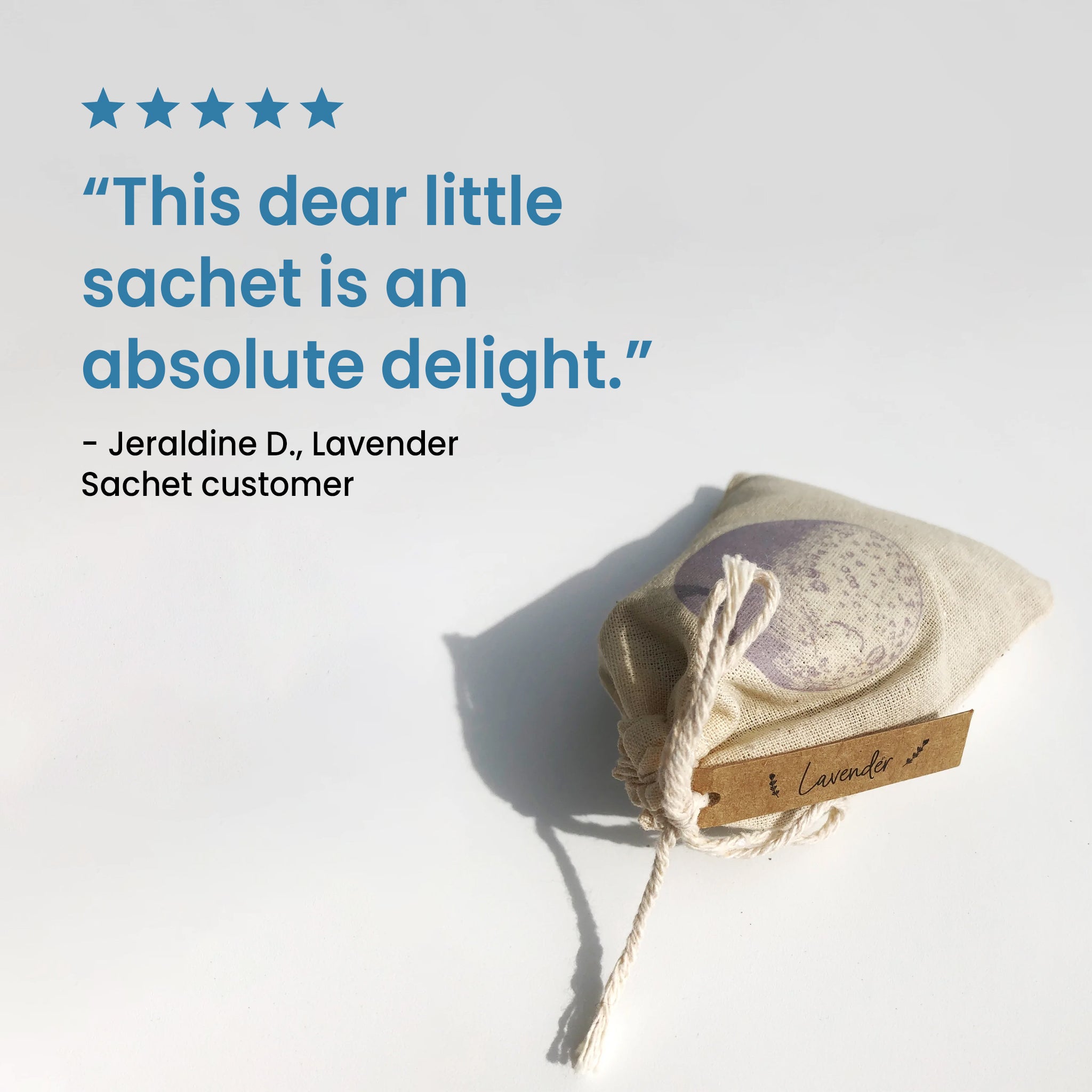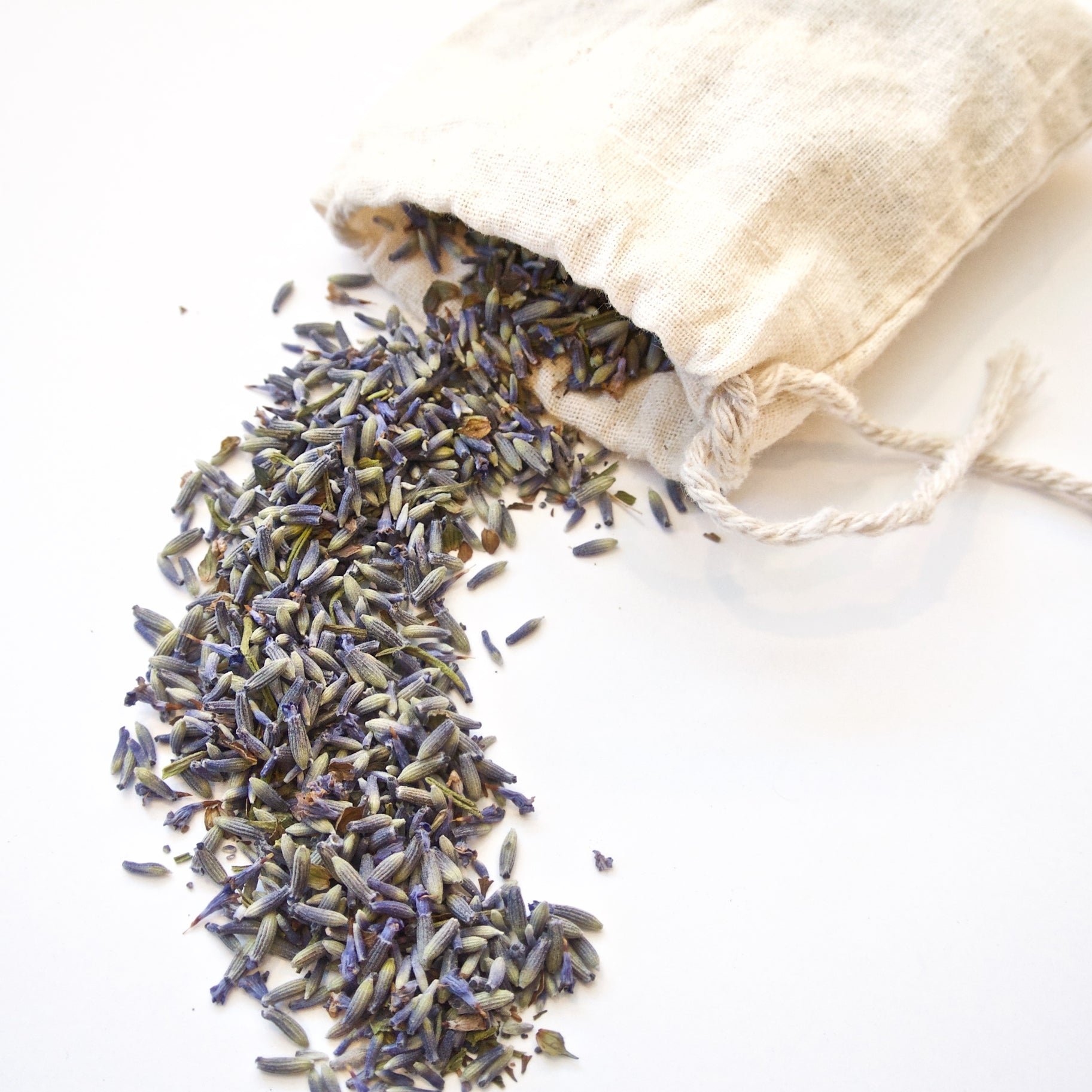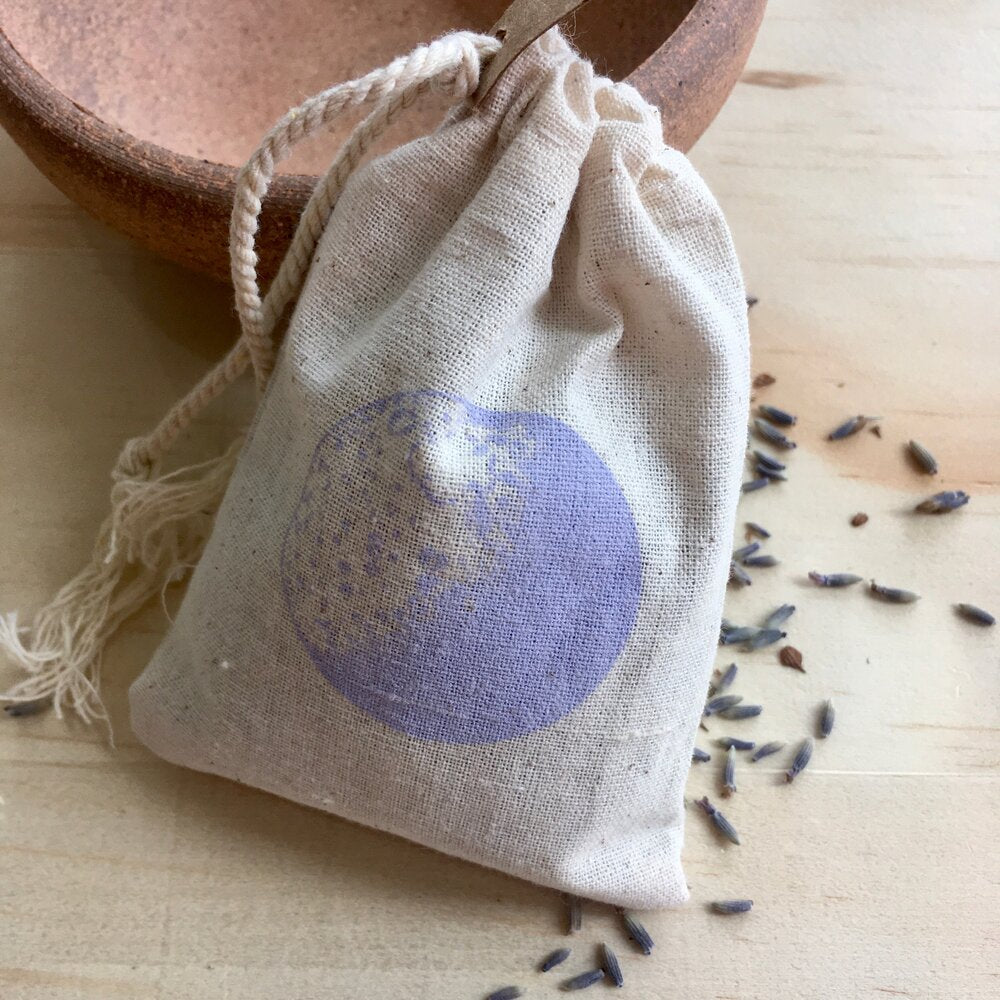 Lavender Sachet
These smell really good and last a long time. My last order was over a year ago and I still use one in my bowling shoes and it still smells lovely.
Authentic scent
The sachet has a well balanced lavender scent not at all cloying. A great product.
My clothes love this
I bought four of these for my lingerie and my nightgown drawers and the drawer that stores my tops.
I remember my grandmom in England waking me up to my clothes being warmed by the fireplace and the smell of lavender . I love putting on a nightgown and laying in bed to the very soft smell of the lavender. These sachets are just the right size and the fragrance is not overwhelming.
Would definitely buy again and definitely would use in a gift basket.
Love Lavender
Lavender is one of the few flowers that I can tolerate the smell. I love putting it in my closet and my dresser drawers. The sachets smell wonderful, I so enjoy the beautiful fragrance!
5-Stars
A wonderful sachet - back for more.