Over 2.8 million pieces of plastic removed through product purchases.
Gentle Home Cleaning Soft Scrub
Remove 10 pieces of plastic!
Dirty bathroom? Grimey stovetop? Tackle it the non-toxic way with this Gentle Home Cleaning Soft Scrub!
Made with all-natural ingredients like baking soda and coconut oil, this powerful all-purpose scrub easily tackles messes on stainless steel, ceramic and porcelain, and most stovetops. 
Packaged in a recyclable container, 100% plastic free. To use, simply sprinkle the soft scrub onto a wet surface, and scrub with a rag or sponge!
Free From: S

ynthetic fragrances, dyes, optical brighteners, and preservatives.

Made in the USA.
Baking Soda, Vegetable Soap [Sodium Cocoate, Glycerin, Organic Coconut Oil, Water], Organic Peppermint Oil, Organic Tea Tree Oil.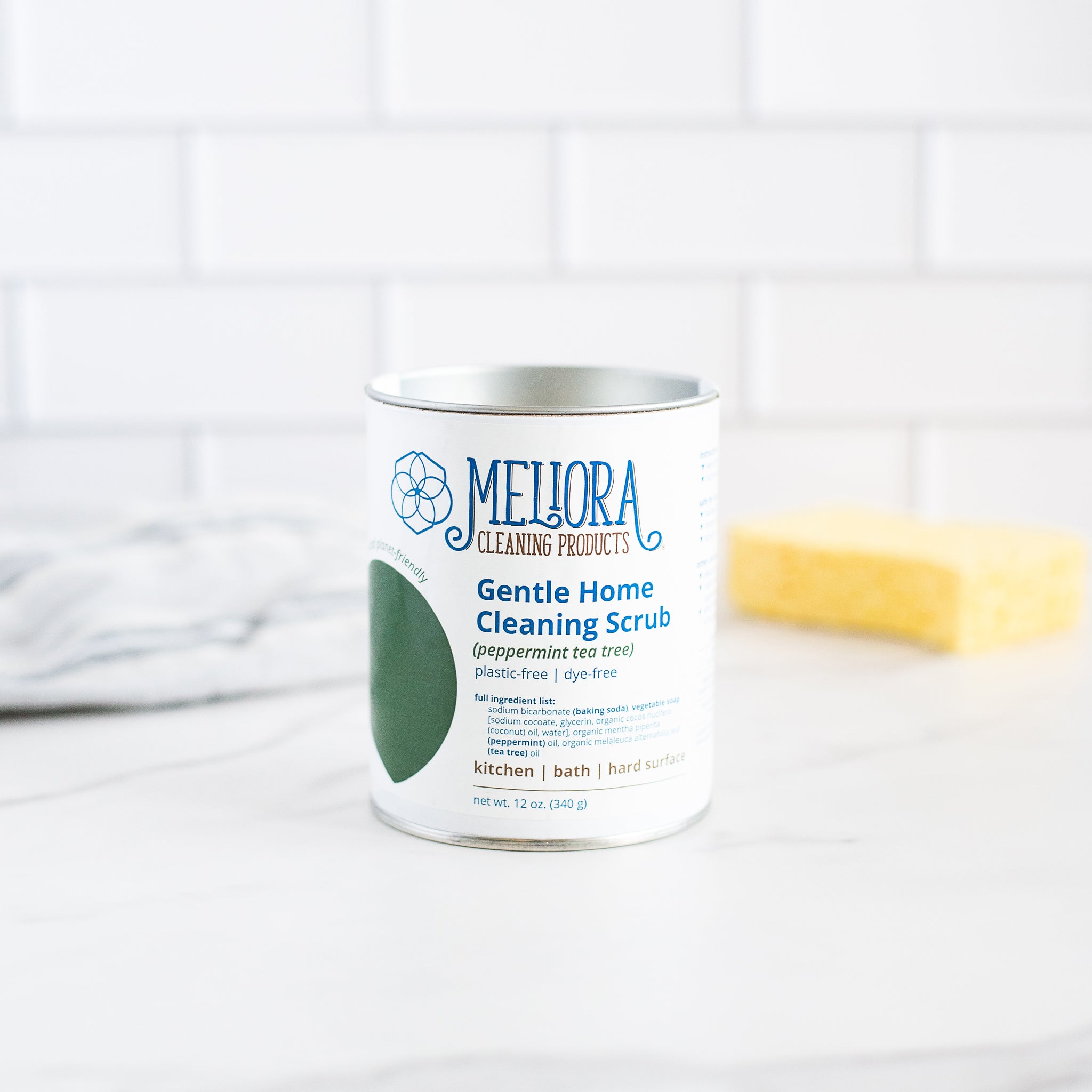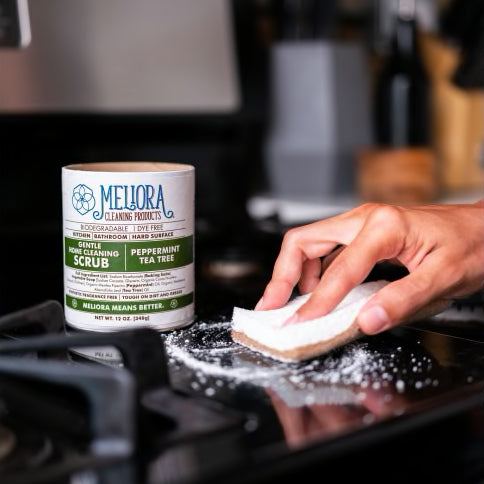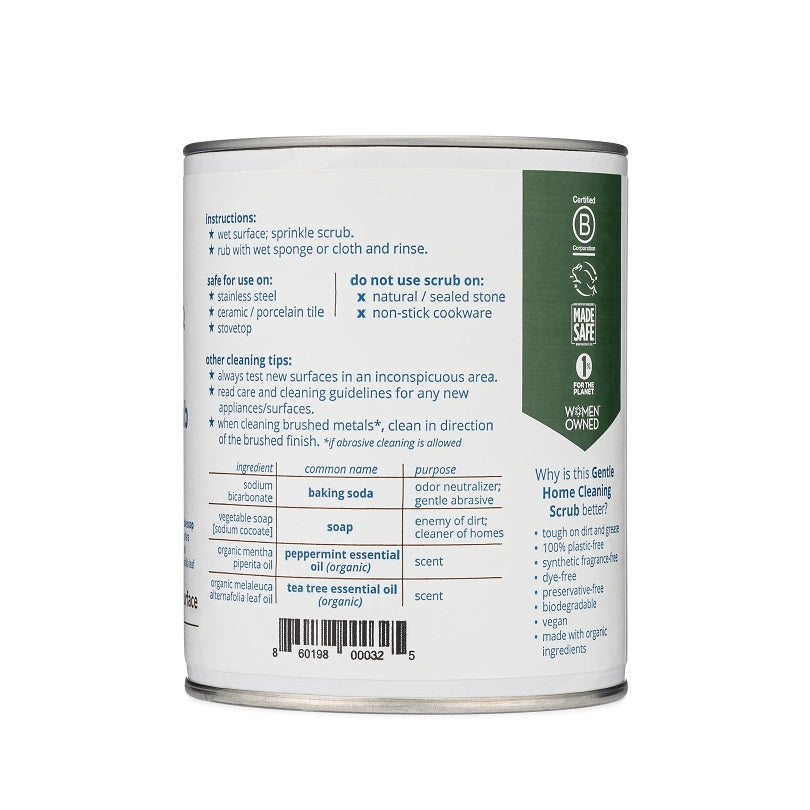 Excellent Product!
This is a great cleaning scrub. I use it on my bathtub, toilet, and sink. It cleans beautifully with no harsh, chemical smell.