Over 3 million pieces of plastic removed through product purchases.
FTO Exfoliating Soap Saver Bag
Remove 10 pieces of plastic!
Introducing our all-natural sisal Exfoliating Soap Saver Bag!
Crafted from 100% natural sisal fibers, this soap-saver bag is the ultimate solution for gentle yet effective exfoliation. It also helps extend the life of your soap by allowing it to dry between uses!
This eco-friendly alternative to traditional plastic loofahs and shower sponges is both reusable and compostable. Sisal is a natural, plant-based fiber that is known for its exfoliating properties. As you lather up, the textured surface of the bag helps to remove dead skin cells, unclog pores, and promote circulation.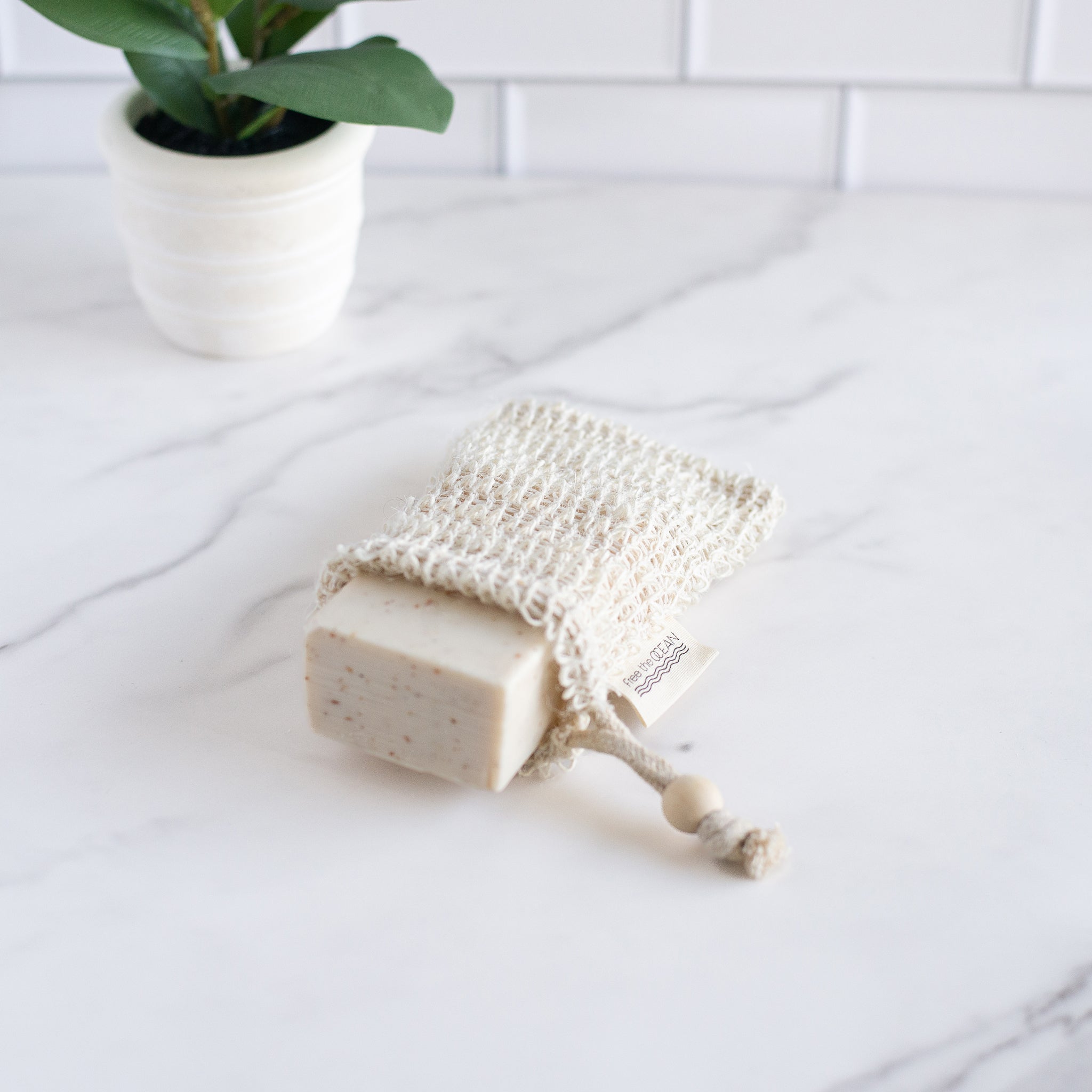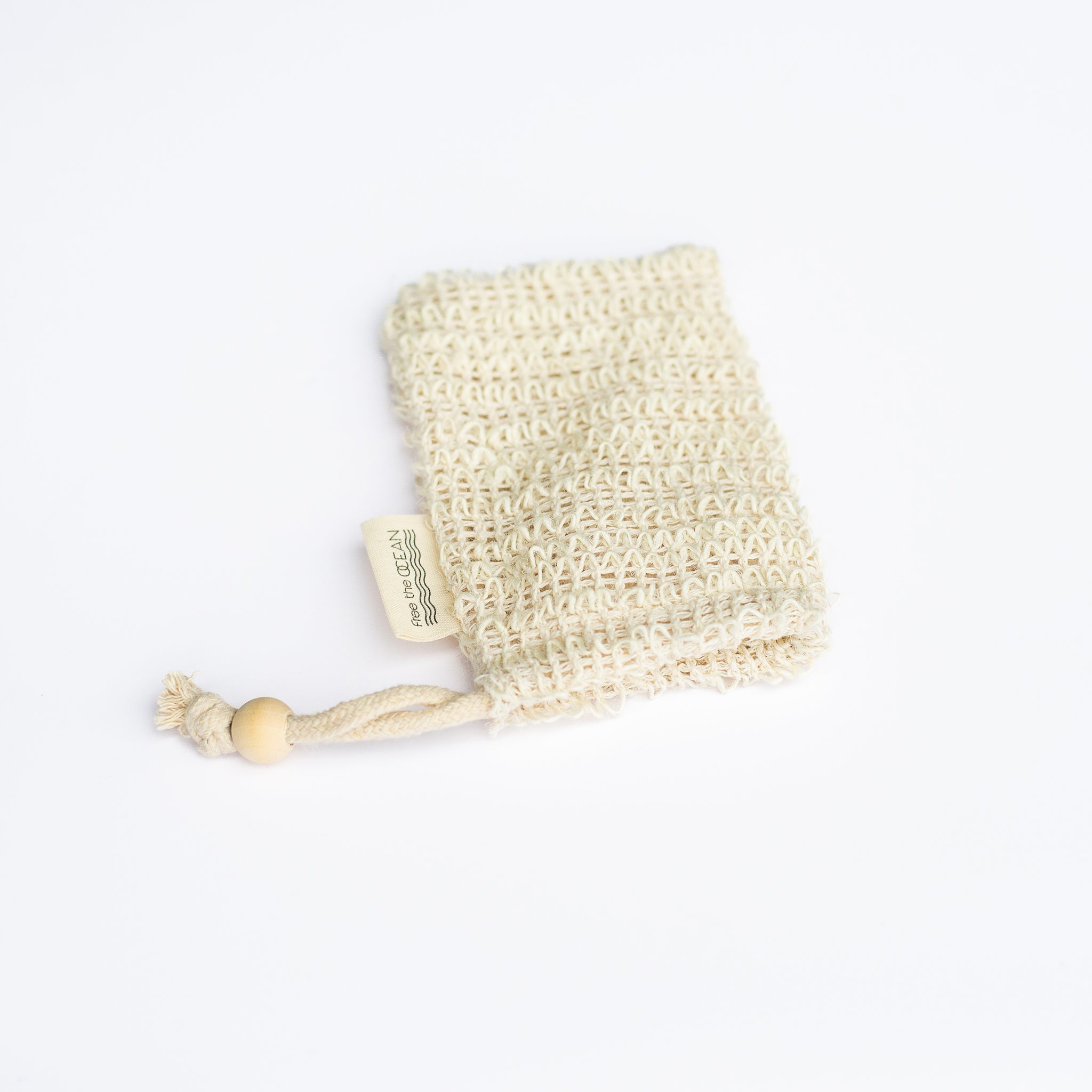 exfoliator
I wasn't sure if the soap would get "soapy" enough to work. I love this! It feels so nice, and it gets tiny crooks (i.e. around the ankle bones). It feels wonderful. I bought one for my mom and she loves it too!
Love These!
2nd one, I absolutely love these for scrubbing everything, and using up the small bars soap - win - win!!!
Soap Pouch
I think that this is a practical and great item. I use it for my full bars of soap and just add another bar as they decrease in size. It allows for the total use of bars of soap. No waste or mess. At the same time, it serves as a gentle, all over body exfoliator.
double purpose
A great place to put those used small remnants of bar soap. Plus a nice exfoliate surface.