Over 3 million pieces of plastic removed through product purchases.
Cast Iron Pan Cleaner & Conditioner
Remove 10 pieces of plastic!
This hardworking scrub makes it incredibly easy to clean and condition your cookware with every use!
New to cooking with cast iron, but feel daunted by the seasoning and cleaning process? Just use this blend of oils with sturdy sea salt and you'll be amazed at how slick and non-stick your pots and pans become.
Four simple & effective ingredients:
Sea salt 
Coconut oil 
Flax seed oil 

Castor oil 

Made in the USA and packaged in a glass jar with an aluminum lid, it's fully recyclable at the end of use.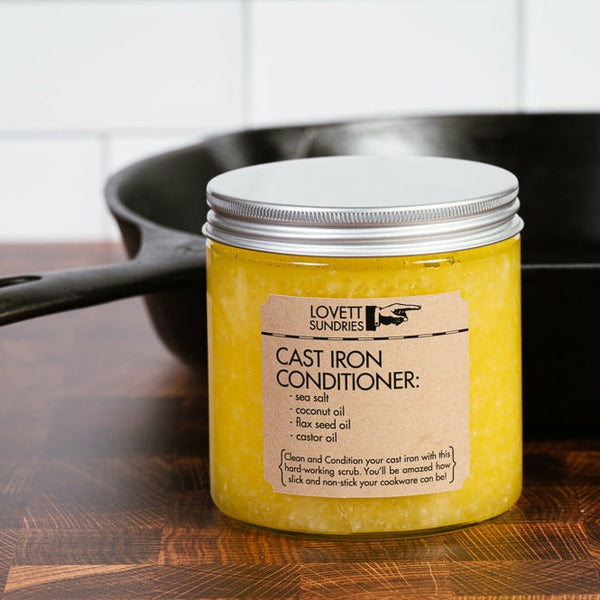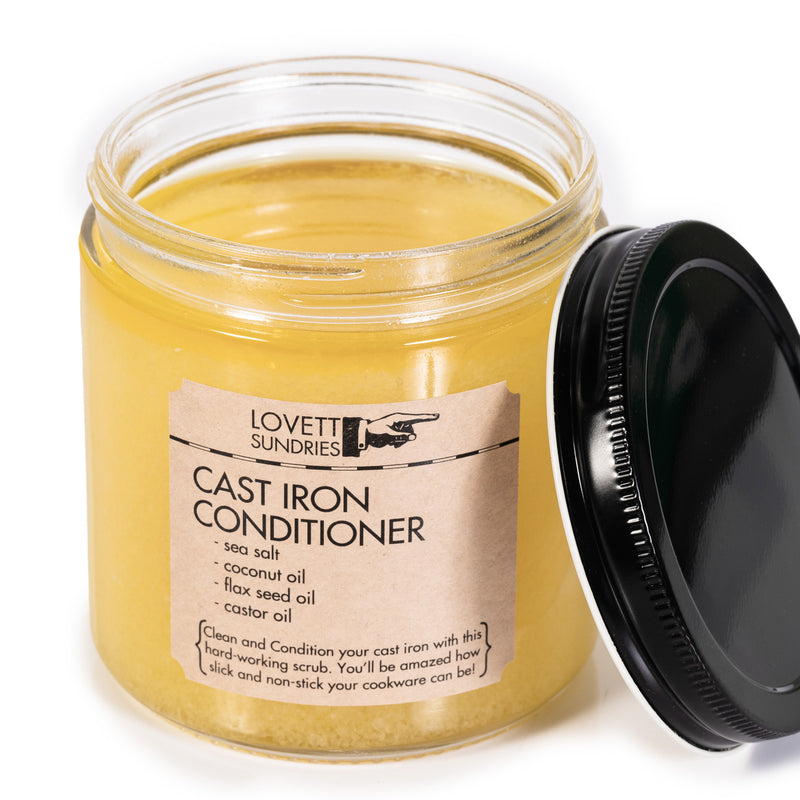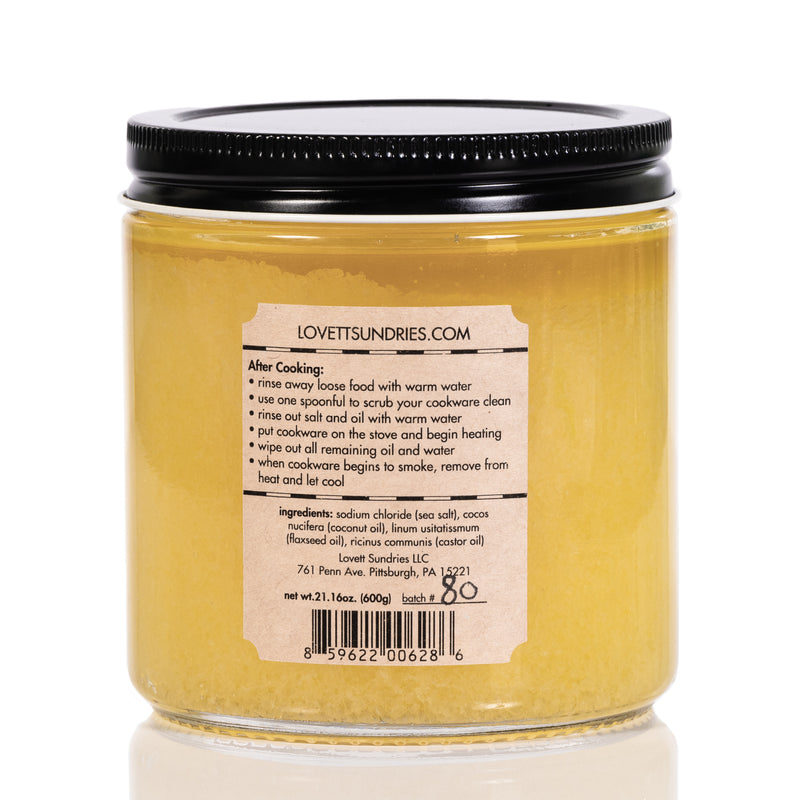 Great stuff!
The jar was a bit slimy because it leaked a bit, but this stuff still worked! Highly recommended!