Over 2.8 million pieces of plastic removed through product purchases.
Wag Butters For Dogs - 2 Flavors
Remove 10 pieces of plastic!
High-quality, nutritious nut butter for your furry friends! 
Your pups will love licking Wag Butter from a spoon, chew toy, or right out of the jar. Wag Butter is also a great ingredient for home-baked treats, as well as a gentle distraction during nail trimming and bath time.
You can refrigerate Wag Butter for a firmer texture that can be used as "pill pockets," and you can even make frozen treats by blending Wag Butter with yogurt and bananas in silicone molds. And, in case you're wondering, the Wag Butters are so delicious, that humans in your family will be begging for a taste, too. 
Daily Treat Guidelines:

 

Up to 1/2 TBSP for dogs < 25LB Up to 1 TBSP for dogs > 25 LB
Non-GMO: Non-GMO and gluten free. 
Plastic-free: Packaged in glass jars. 
Feed as a treat: Not as a meal replacement. 
Made in the USA
Ingredients of Banana Flax: Peanuts, banana, golden flaxseed meal. 
Ingredients of Pumpkin Spice: Peanuts, pumpkin, cinnamon, ginger.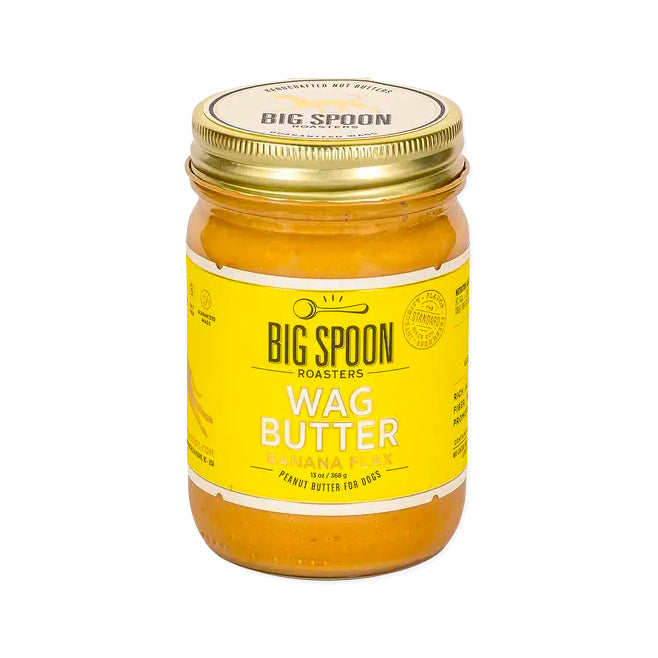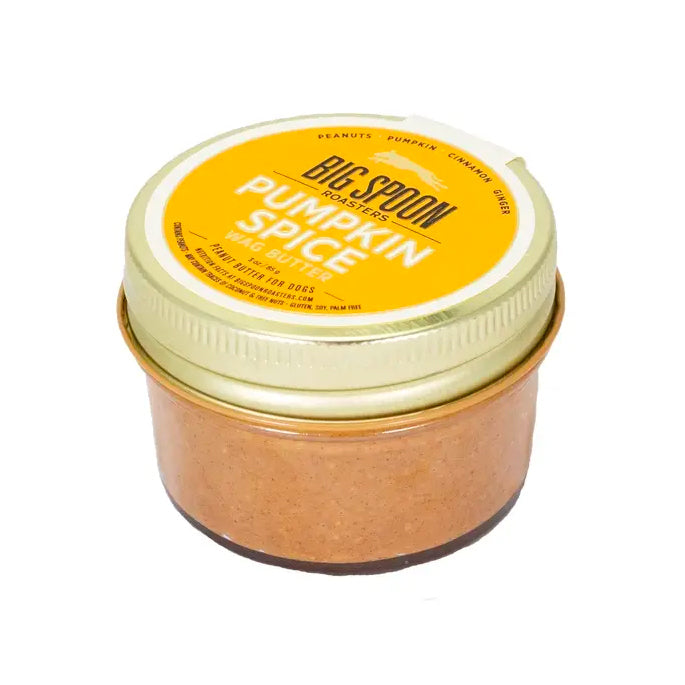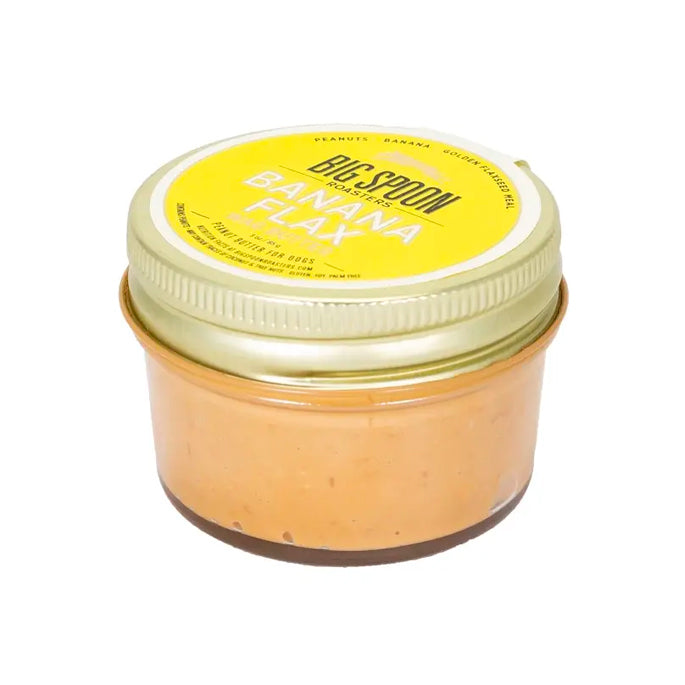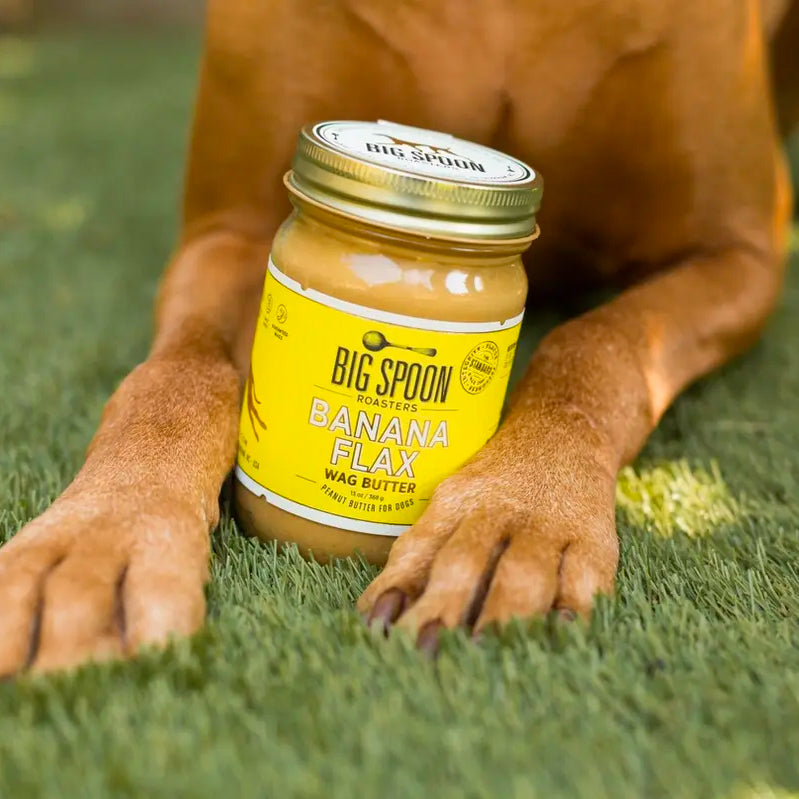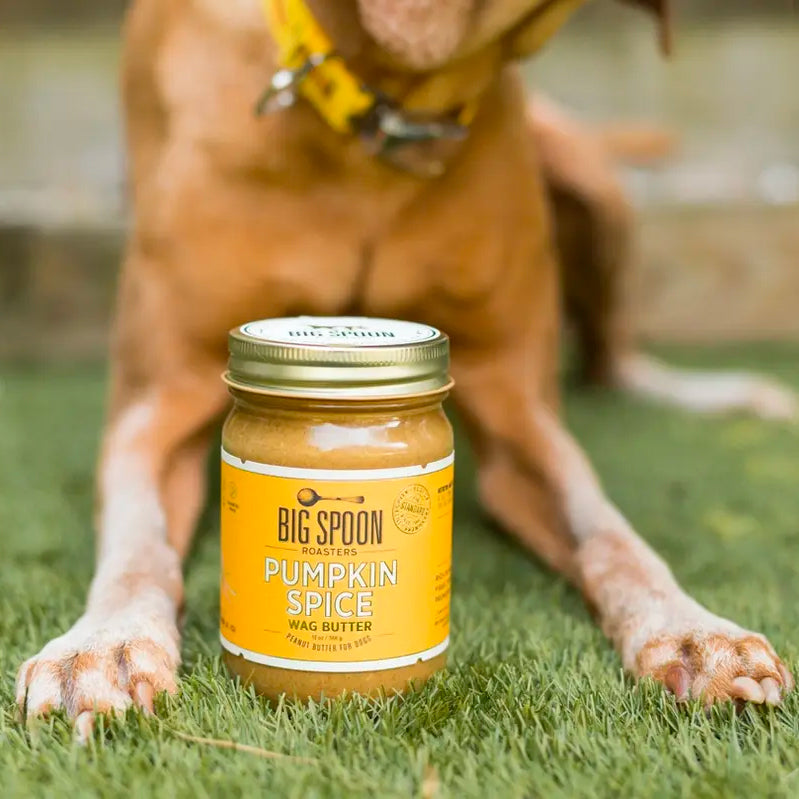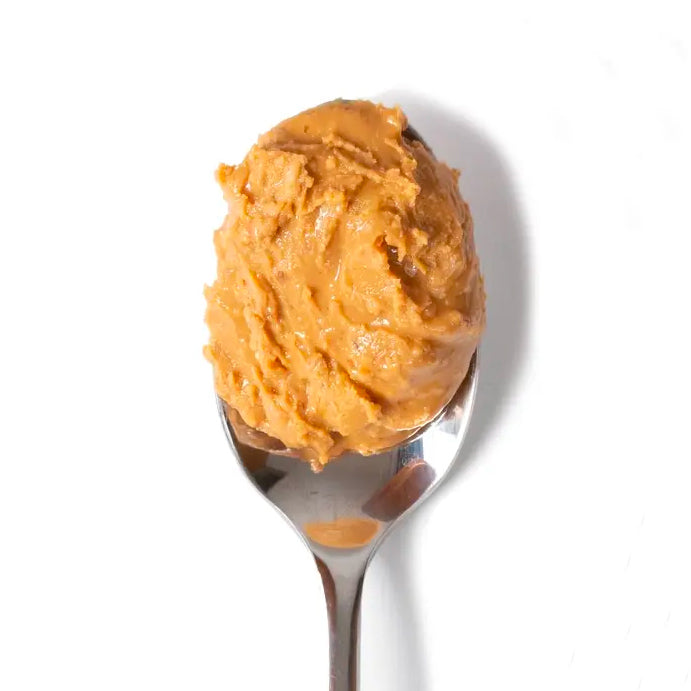 Tried before and loved
I'm so glad FTO is offering this product! I've tried it before and my dogs LOVED it. A healthy nut butter, and great ingredients. It's cheaper on this site than where I bought it, which is a plus.. thanks!