Over 3 million pieces of plastic removed through product purchases.
Recycled Rough & Tough Dog Toys
Remove 10 pieces of plastic!
Some dogs believe in tough love - this is for them!
A premium cute & cuddly and rough & tough toy that can withstand a chew and wrestle during playtime. Made from recycled materials, it reuses what's already here, giving waste a second life while encouraging its collection and reuse.
Quality matters...
Recycled materials: The stuffing of these toys are made from recycled polyester, giving waste plastic a second life and encouraging its reuse and collection. The legs of the octopus are made from recycled cotton.
Super strong: The panels are woven together with double stitching and reinforced with a second layer of cloth. Each panel has a second layer of cloth to reinforce the first. As hardy as they come so your dog can have double the fun.
Squeak, squeak, squeak: The squeaker in this toy is loud and puncture-proof which means your furry friends will go wild for it, and it's likely to hang around for a while too. We've tried and tested with our dogs and they certainly approve.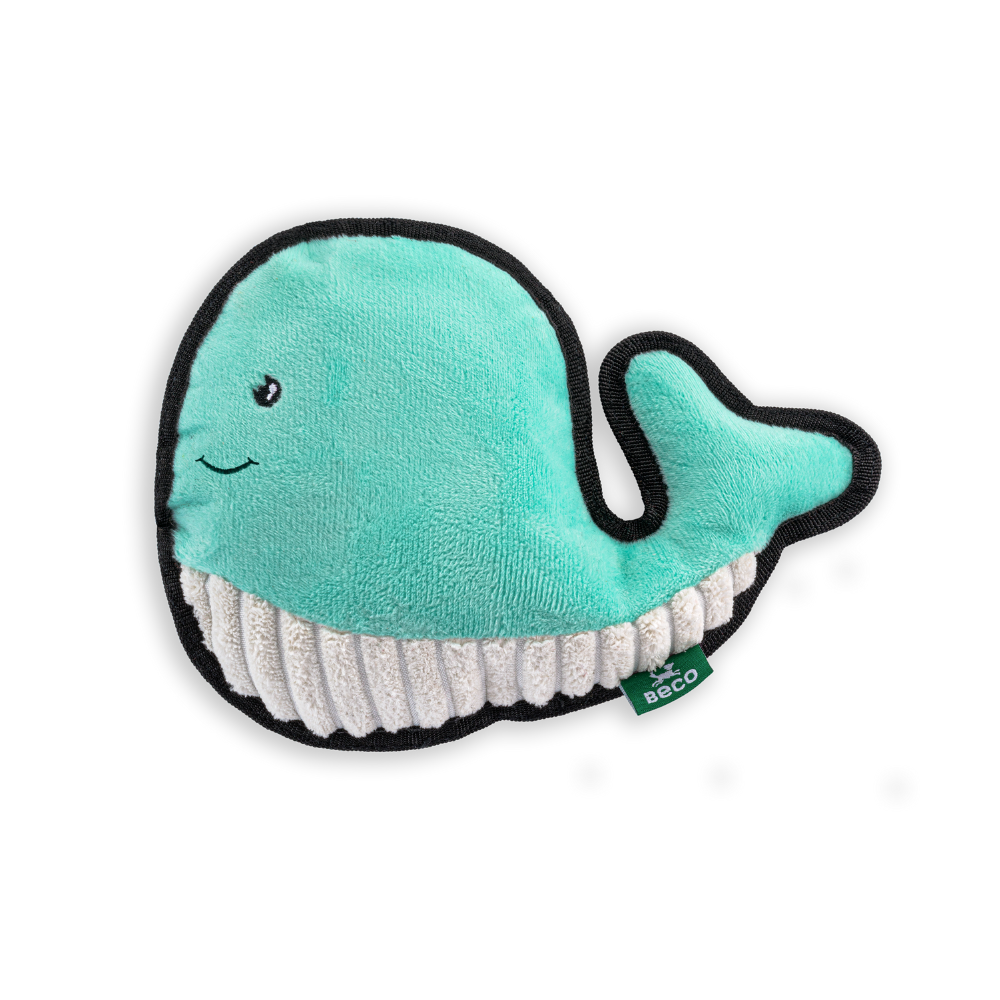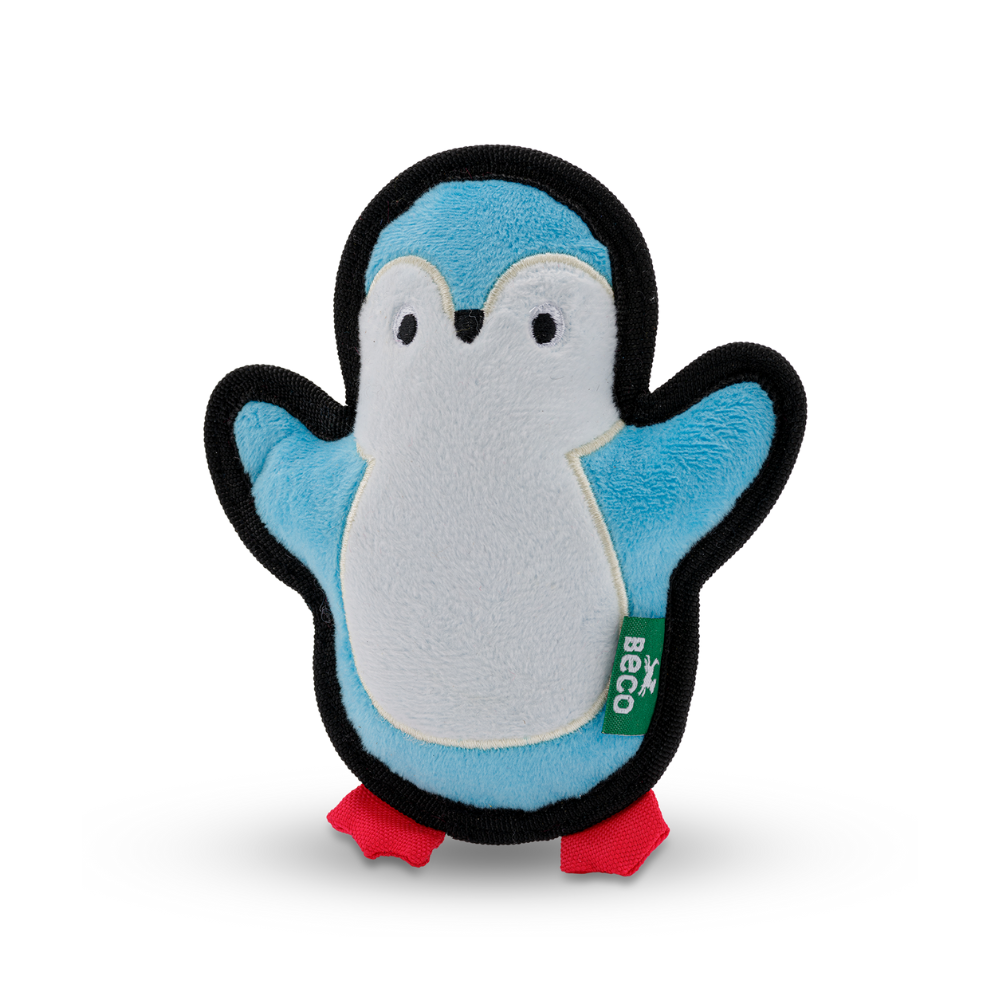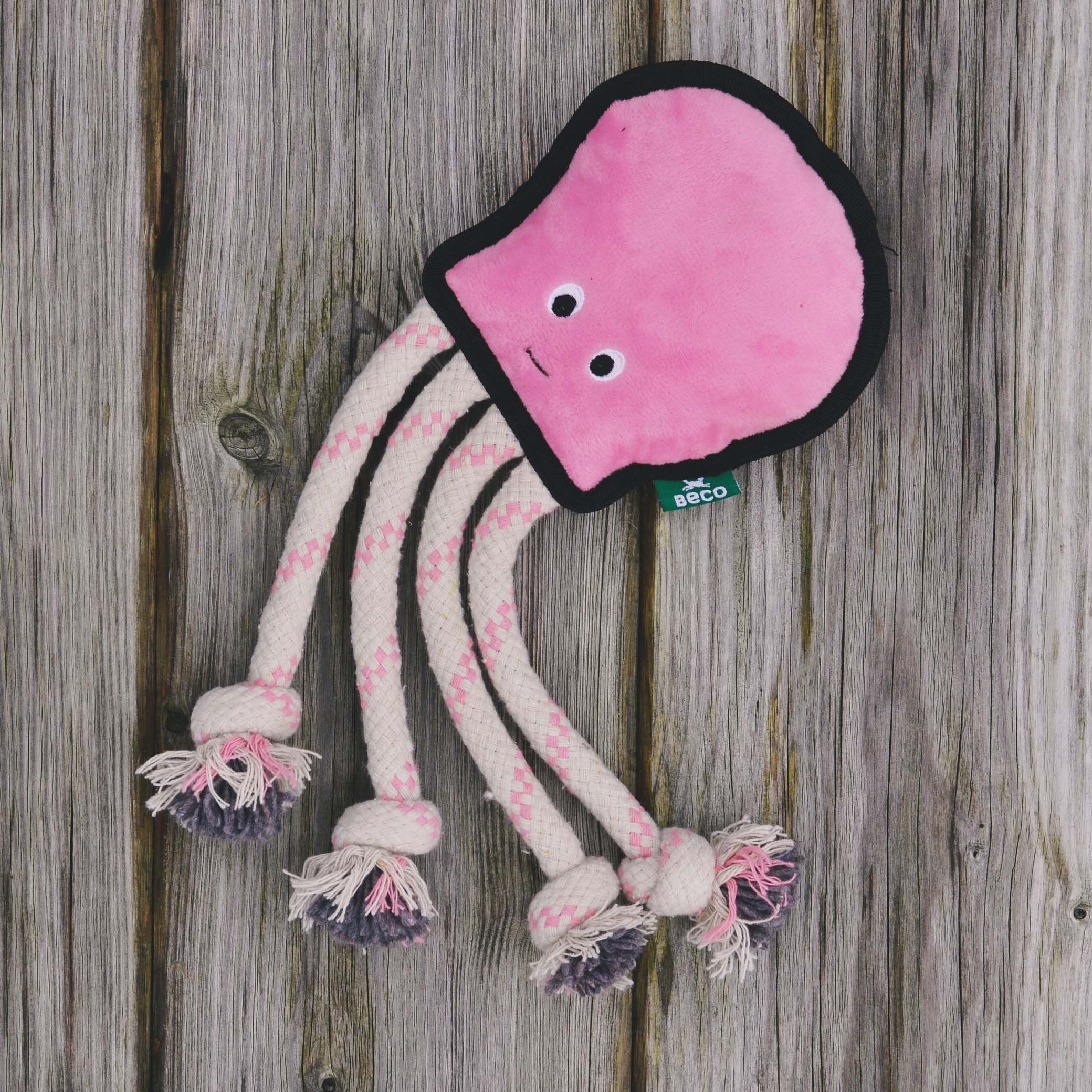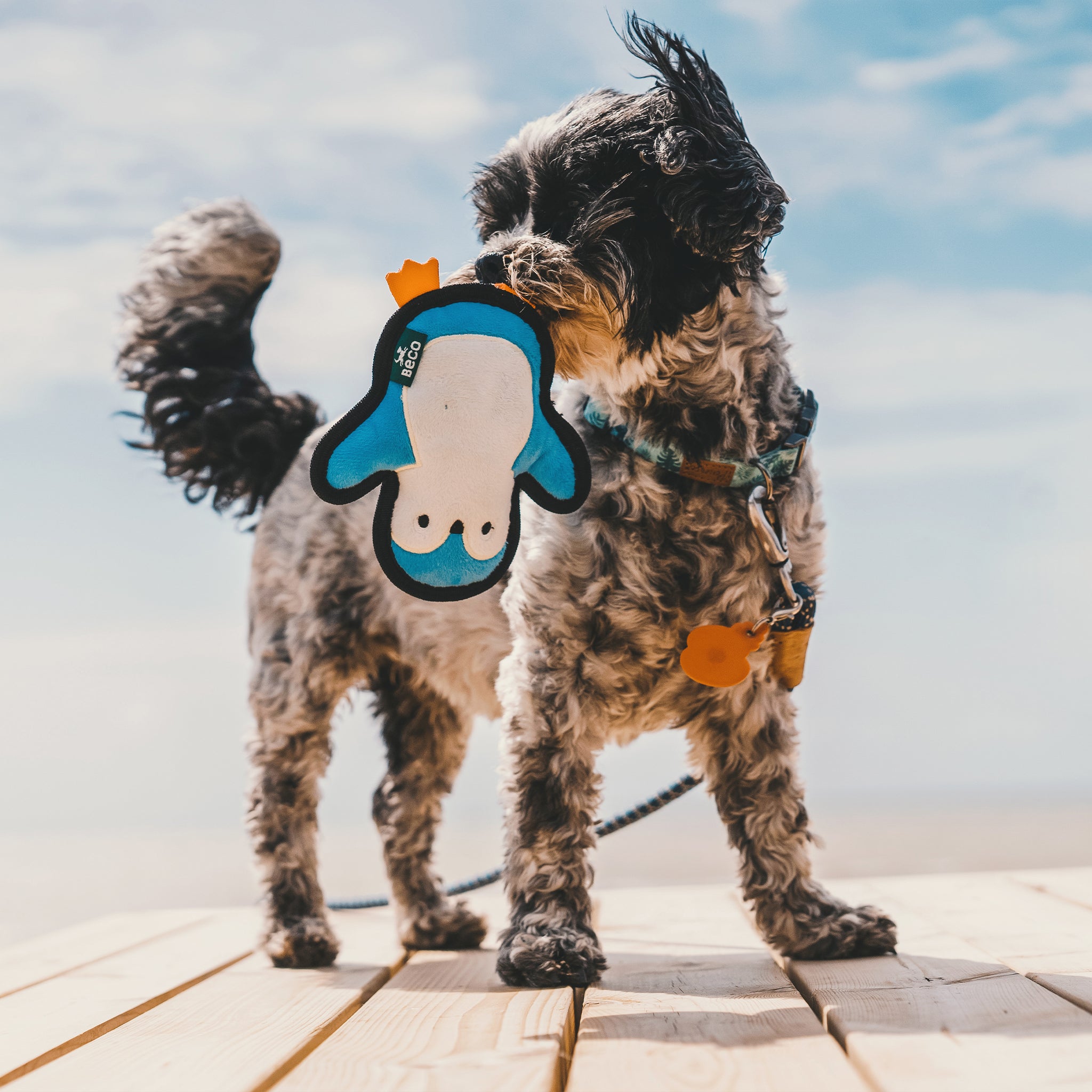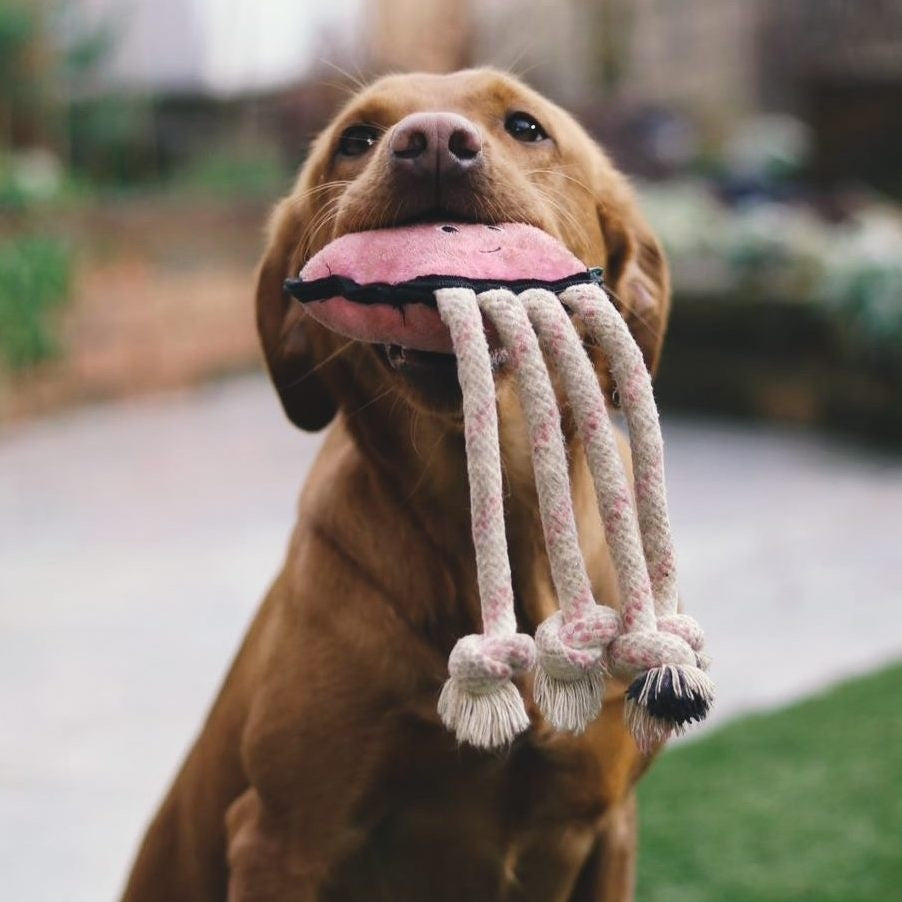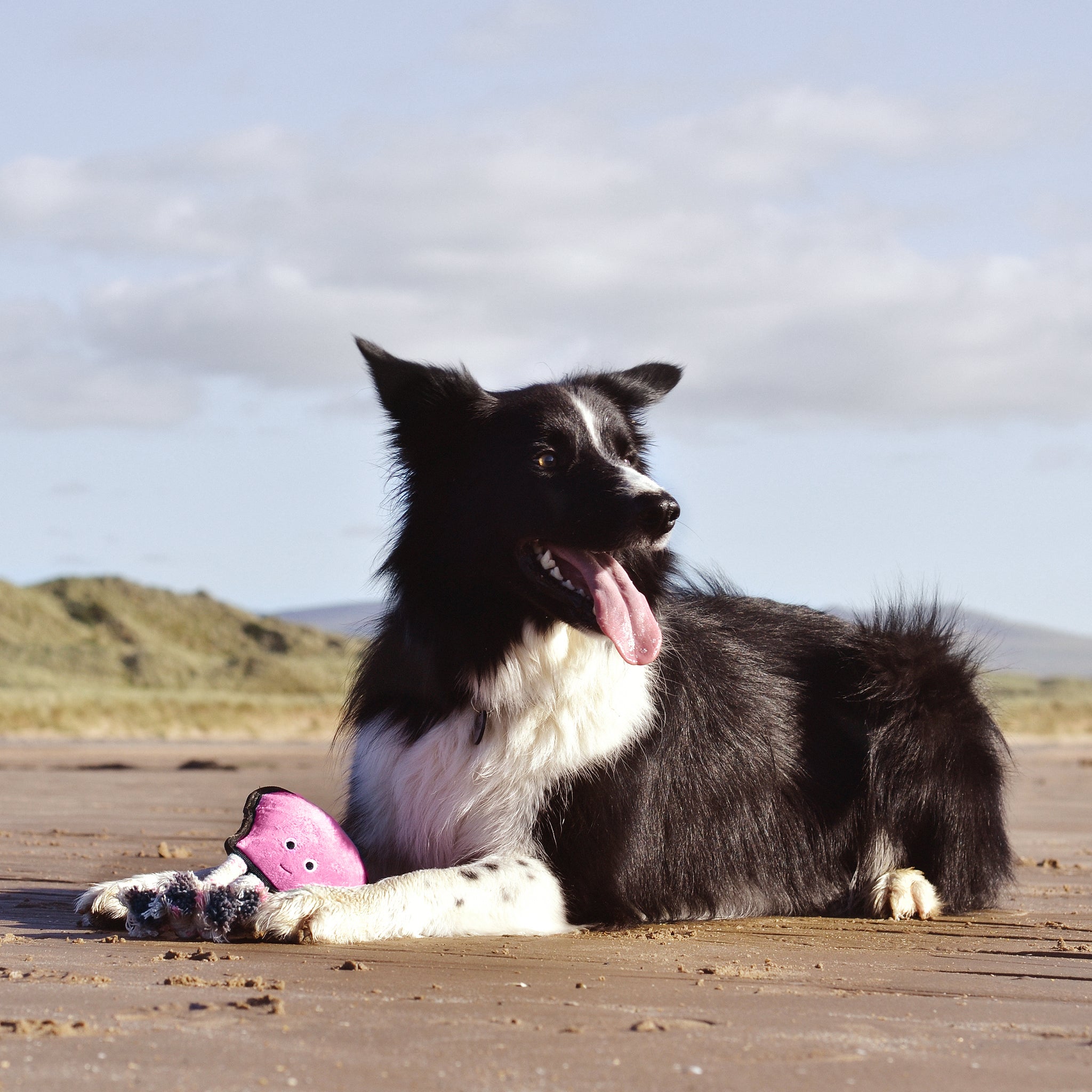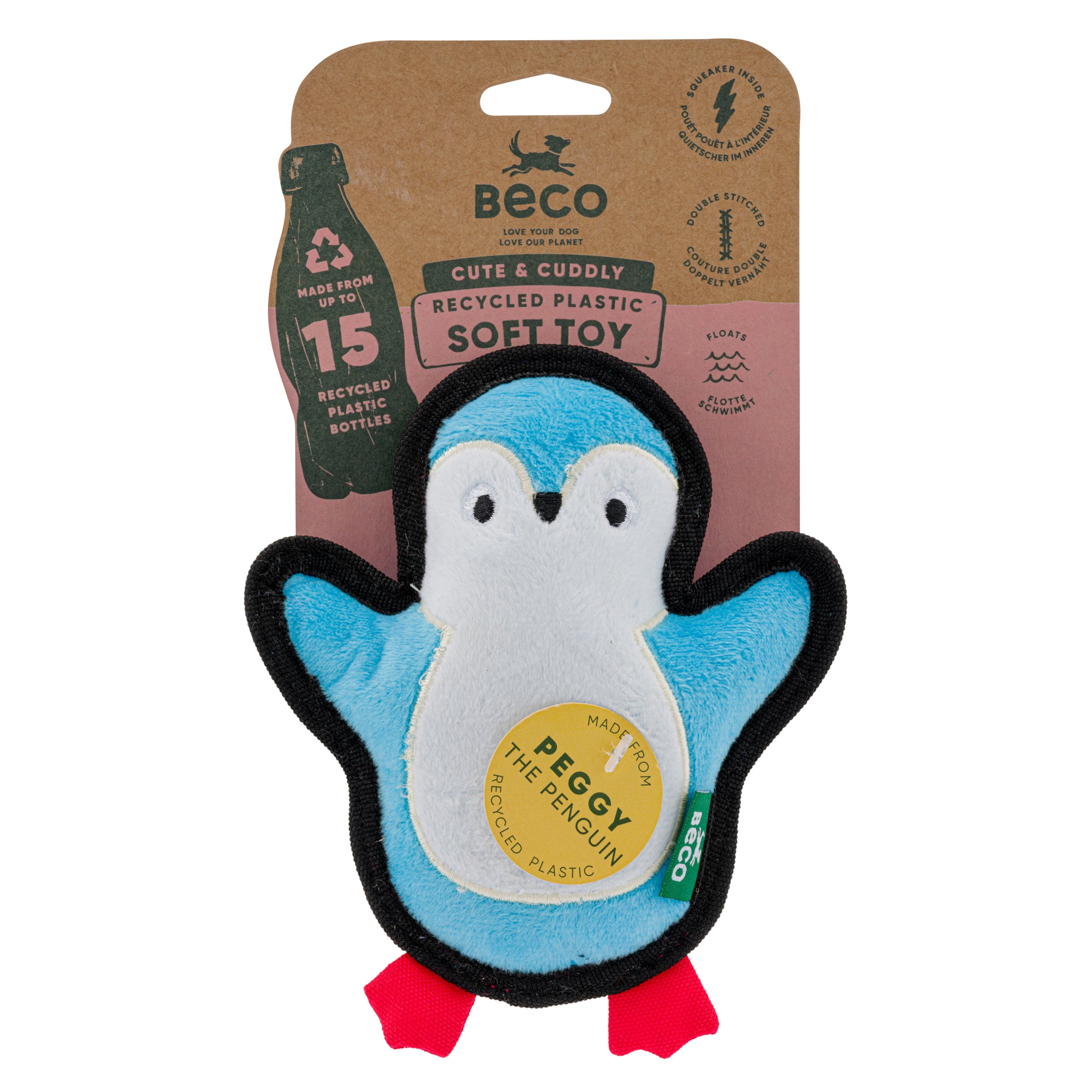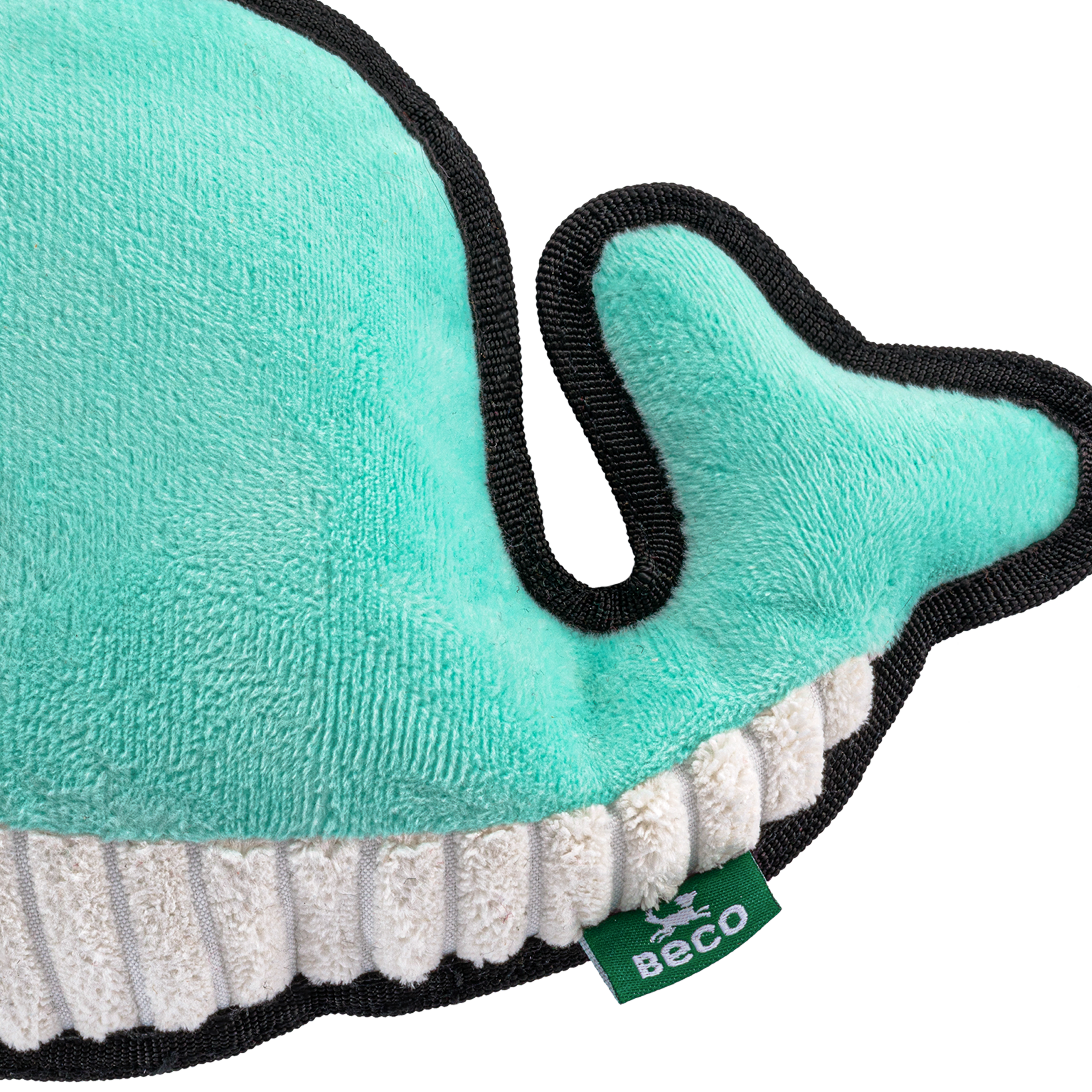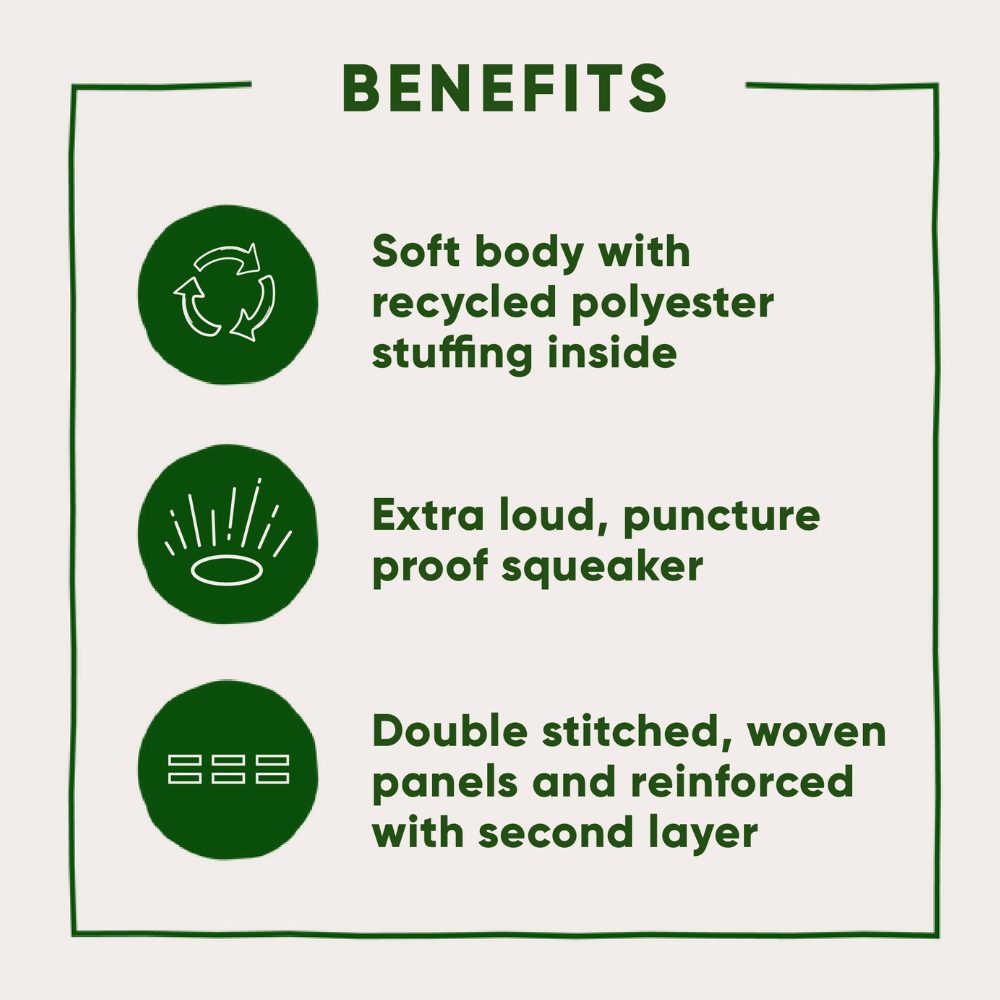 Dog toys
Very well made. They are Christmas presents for my grand fur babies, so it will be interesting to see if they enjoy them. I think they will since they squeak too! I just am very glad to help keep plastic out of the oceans, and hopefully make this a better cleaner planet.
Our dog loves it!
The moment I showed her the whale she grabbed it. When she found out that it squeaked - easily - it became her instant favorite! She's had to stay home from park due to a sudden limp, and this toy has been an excellent distraction. It's such a favorite that I've just ordered the octopus. She's not a "toy destroyer", so I can't say how the whale would hold up to that kind of "attention". But for dogs like ours (75 lb, 10 year old golden-Aussie mix), who just love carrying something around that squeaks, it couldn't be better. Curved tail makes a handy way for us to grab the toy for a little game of "tug".