Over 2.8 million pieces of plastic removed through product purchases.
Earth Friendly Pickup Bags
Remove 10 pieces of plastic!
Making a dirty job a whole lot cleaner.
An alternative to plastic poop bags, use these biodegradable bags any time you need to clean up after your dog! Made in the USA from corn & plant starches, these are your earth-friendly option. 
There are 72 bags in each box, 12 bags per roll and 6 rolls per box. Each bag is 11.5" x 8.5". Help keep your community clean by always picking up after your canine companion!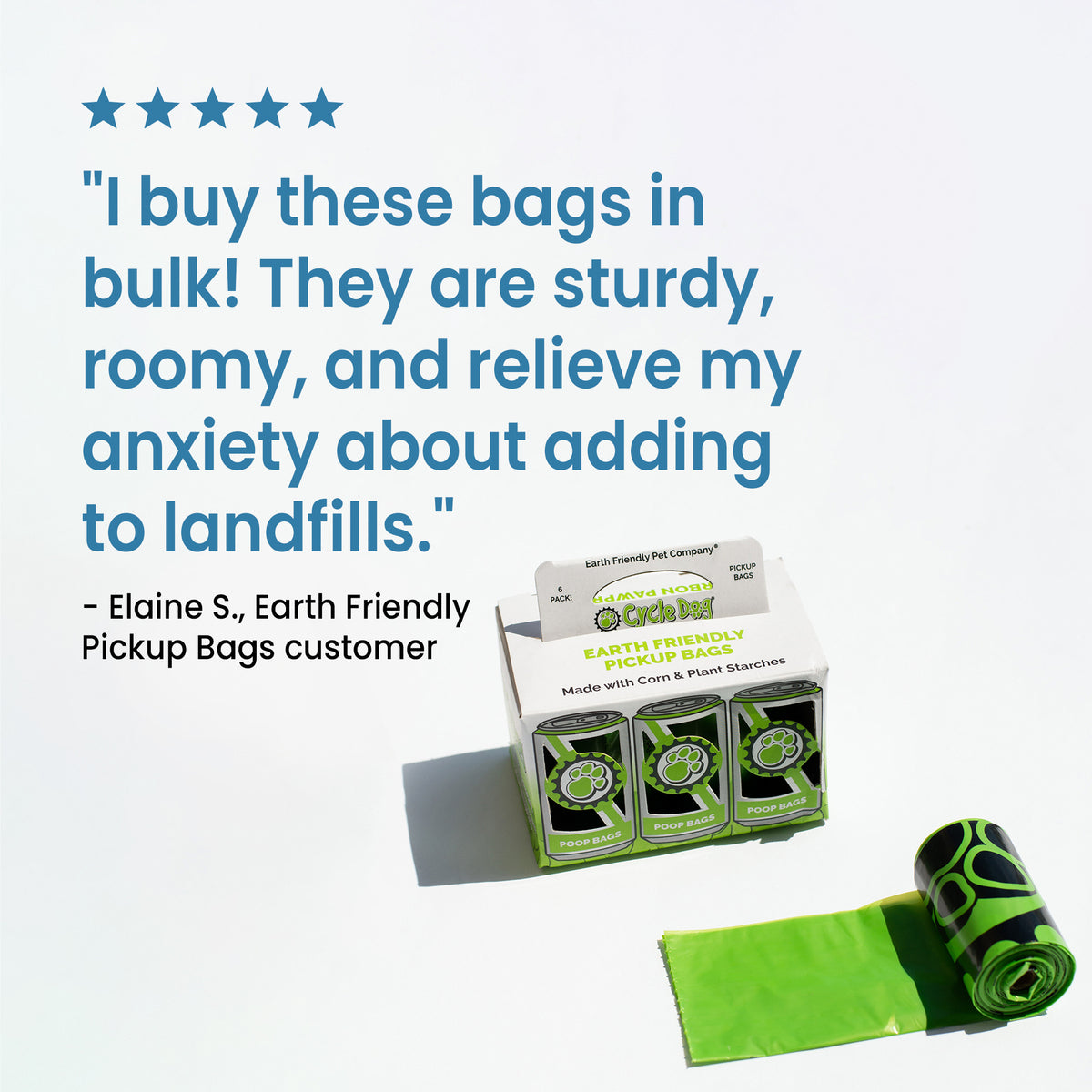 Feels good to deplasticize
Works just like the plastic ones, without the guilt of plasticizing our environment. There is a problem, here is part of the solution. Thank you
dog poop bags:-)
these sre terrrific .... saving mother earth on bag at a time:-) even our canine bud can get in on 'the action.'what good boy:-)
Doggy bags
These are great. Great size, roll fits into my pocket.
Great bags
These are great, sturdy earth friendly poop bags. I wish they were less expensive though.
Great pick-up bags
Very pleased with this product. Will refer to other dog parents, and will reorder. Always happy to use plastic free products.