Over 2.8 million pieces of plastic removed through product purchases.
Patterned Bamboo Dog Bowls - 4 styles
Remove 10 pieces of plastic!
Safe, durable, and timeless - the perfect addition to any pup-loving home!
Made from a blend of renewable bamboo and rice husk, this BPA-free bowl is stylish enough to be a fixture in the kitchen and light enough to be taken on the go. It's also dishwasher-safe and easy to clean. Choose from small or large, depending on your dog's size!
Small size: 15cm external diameter and 0.8L capacity. 

Large size: 18.5cm external diameter and 1.65L capacity.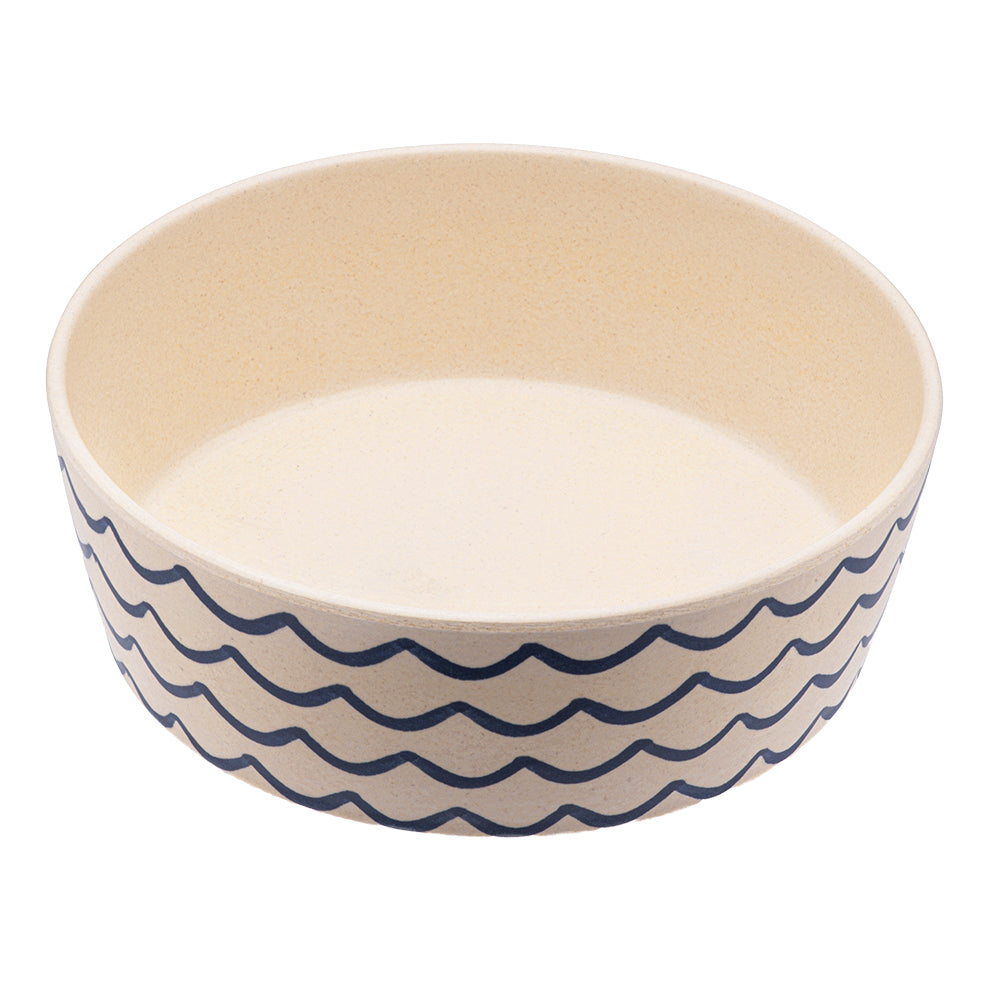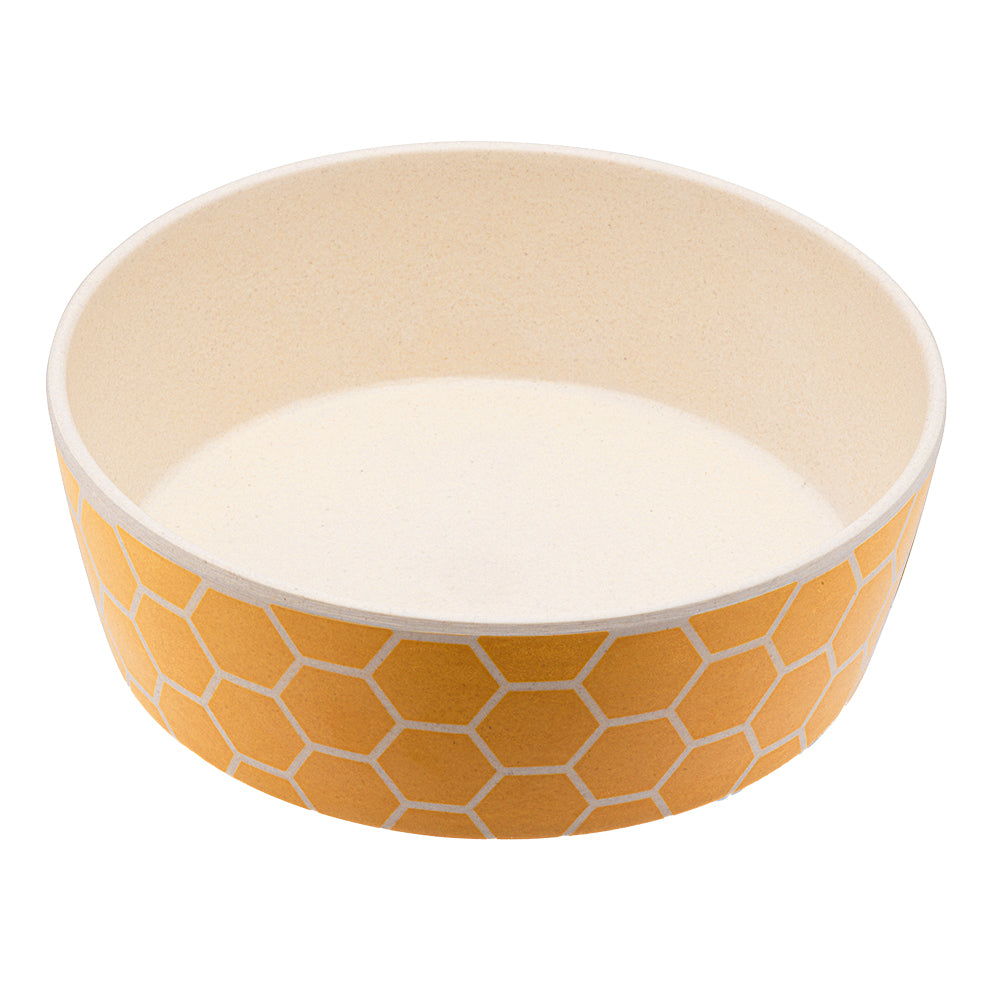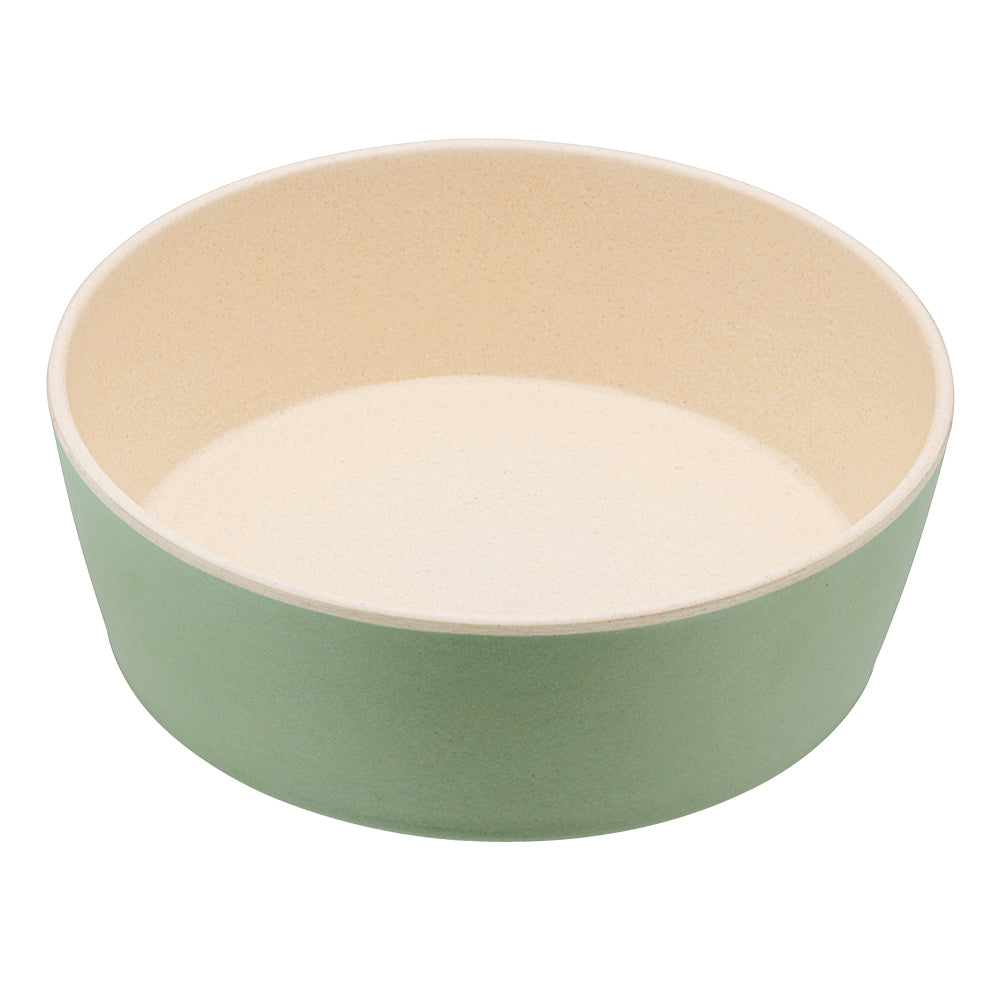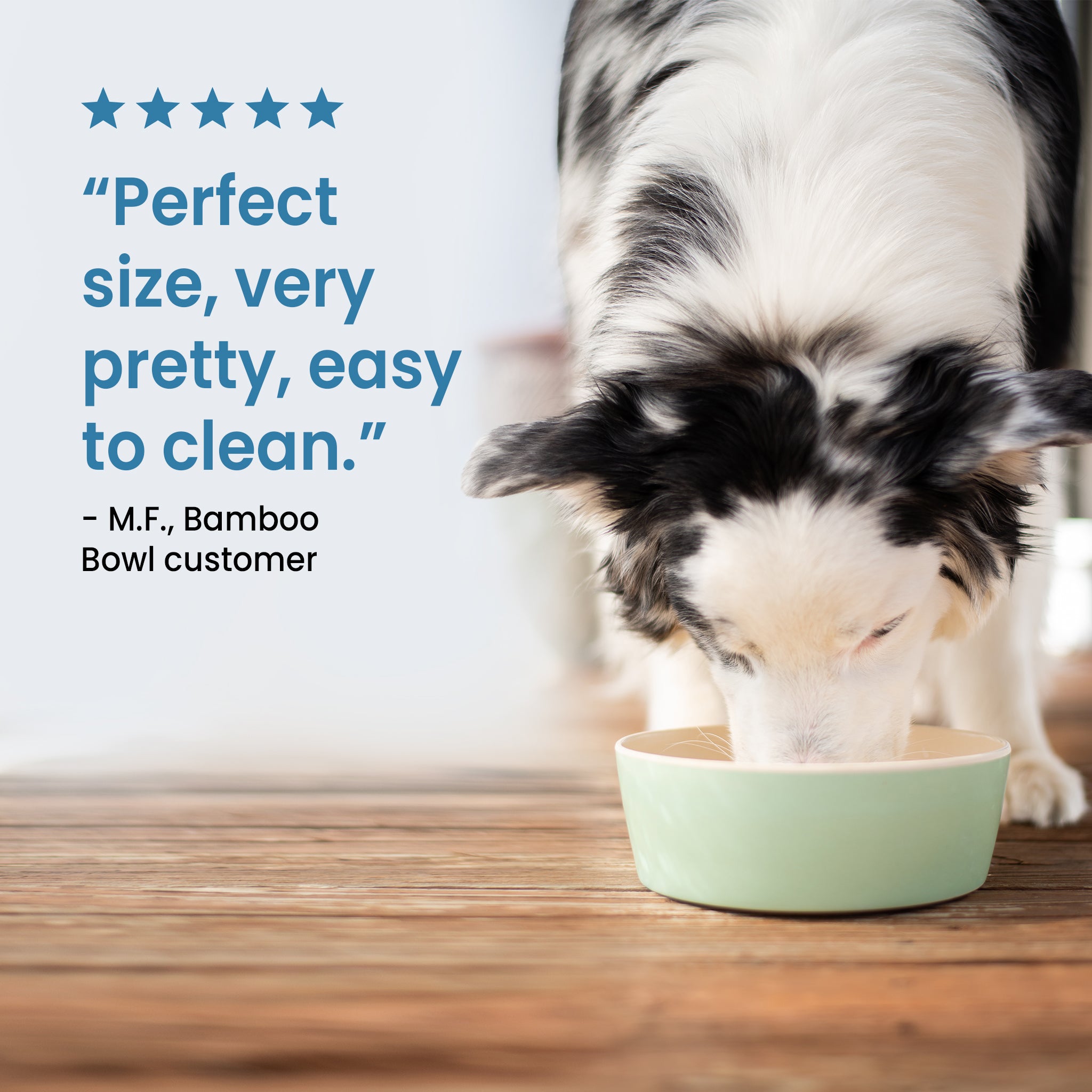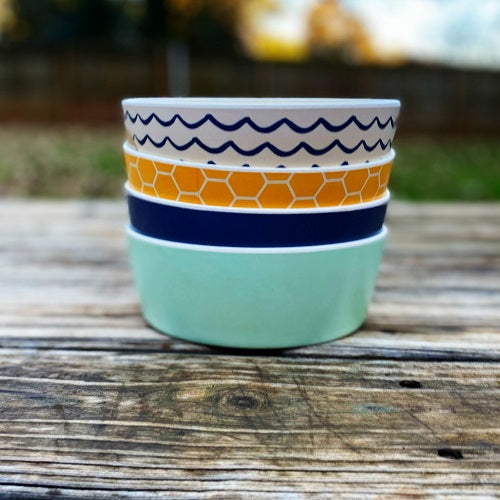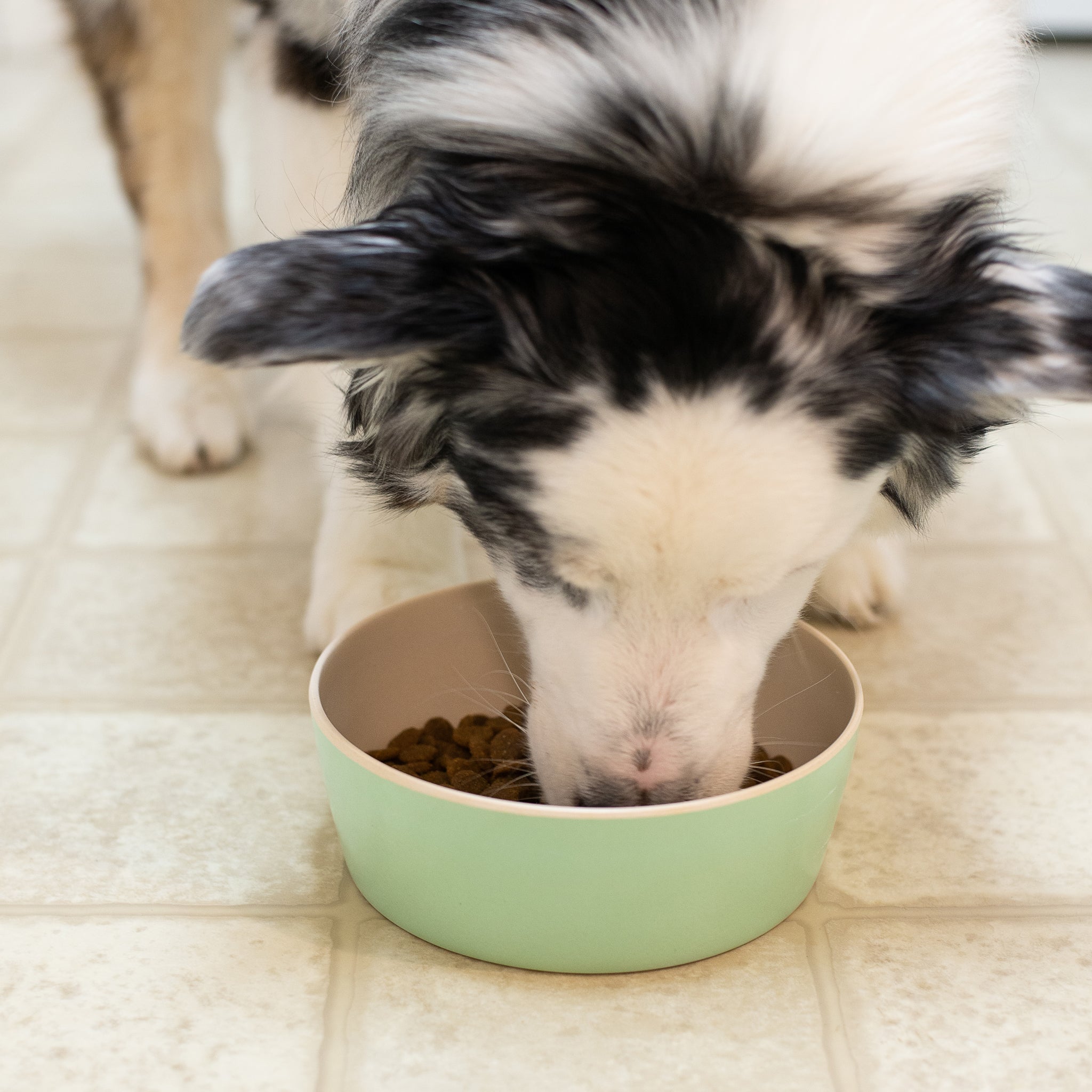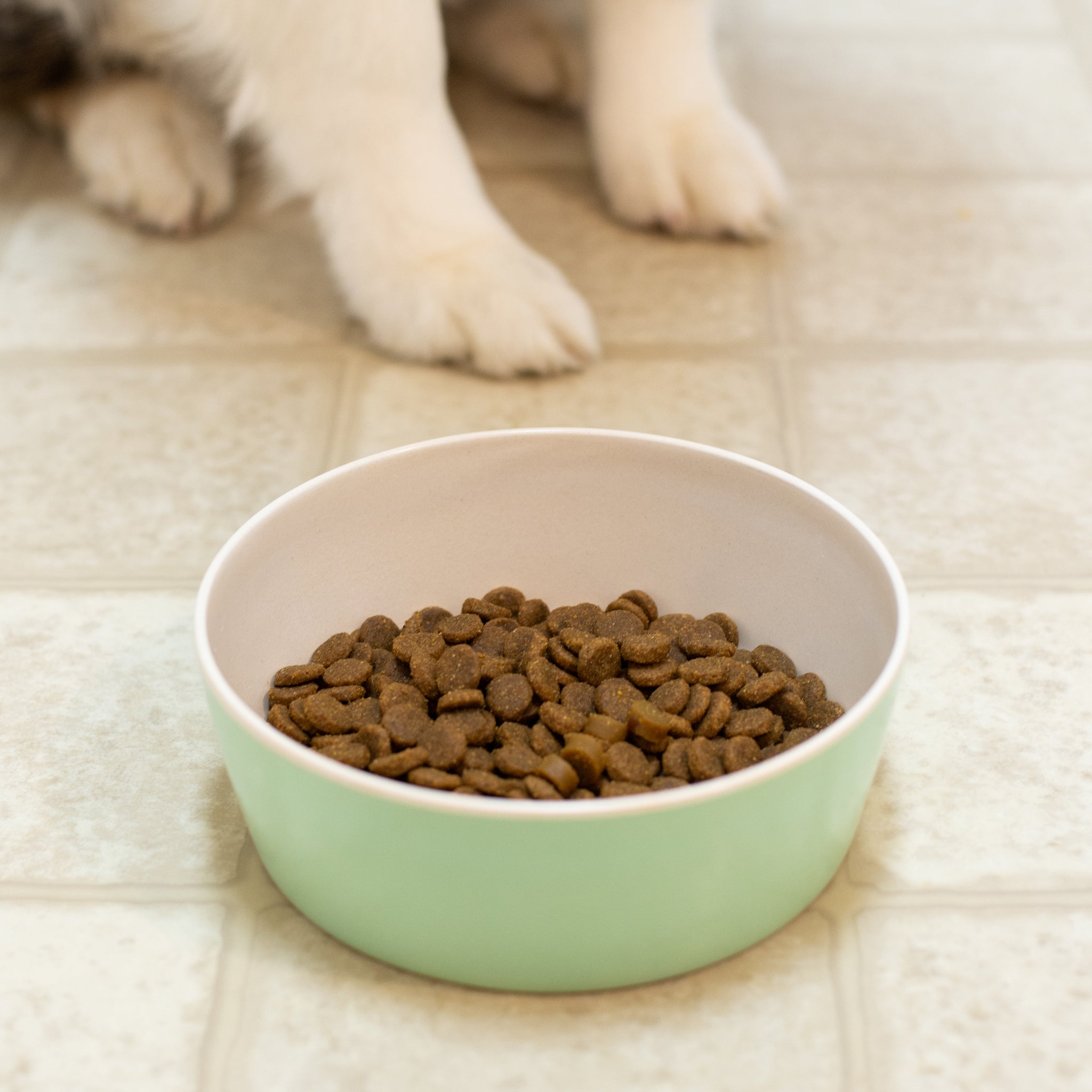 Wonderful bowls
These are awesome & sustainable bowls. I have given several as donations for animal rescue & have gotten rave reviews from the recipients.
nice product
I thought it would be bigger since it's a large but it works for one of my smaller dogs. She seems to like it as she has been eating more. (usually a picky eater). love the color
Large bowl
Just the right size for my plans. Thanks.love the weight?
Very nice bowl. Only drawback is that it slides around as the dog eats due to its light weight.
Disappointed
I bought the fresh mint green and it is a beautiful bowl. I bought it to put outside for my dog instead of using a glass bowl. But every morning the water it is kind of scuzzy, and it wasn't that way with the glass bowls.