Over 2.8 million pieces of plastic removed through product purchases.
Brilliant Black Dental Floss
Remove 10 pieces of plastic!
Dental floss that's good for you and for the environment.
Made in the USA, this bamboo charcoal dental floss is made with activated charcoal, bamboo fiber, and coconut oil to effectively remove buildup and whiten between teeth. It's fluoride-free, free from artificial colors or flavors, and comes in recyclable packaging. 
Coated with vegan candelilla wax, this floss is gentle and glides easily between your teeth. 100% home compostable. 
Activated charcoal bamboo fiber, vegan candelilla wax, organic extra virgin coconut oil, peppermint oil, and spearmint essential oils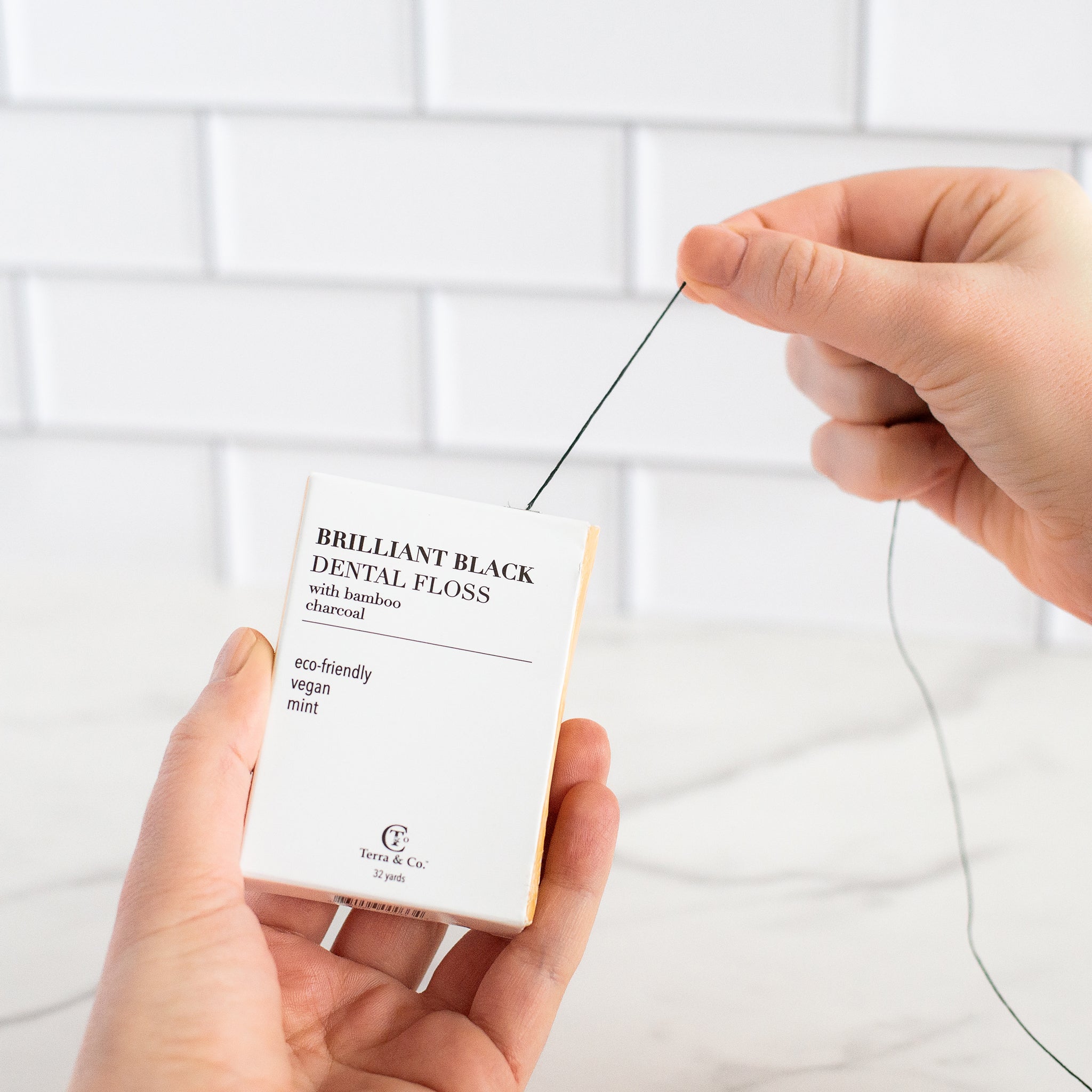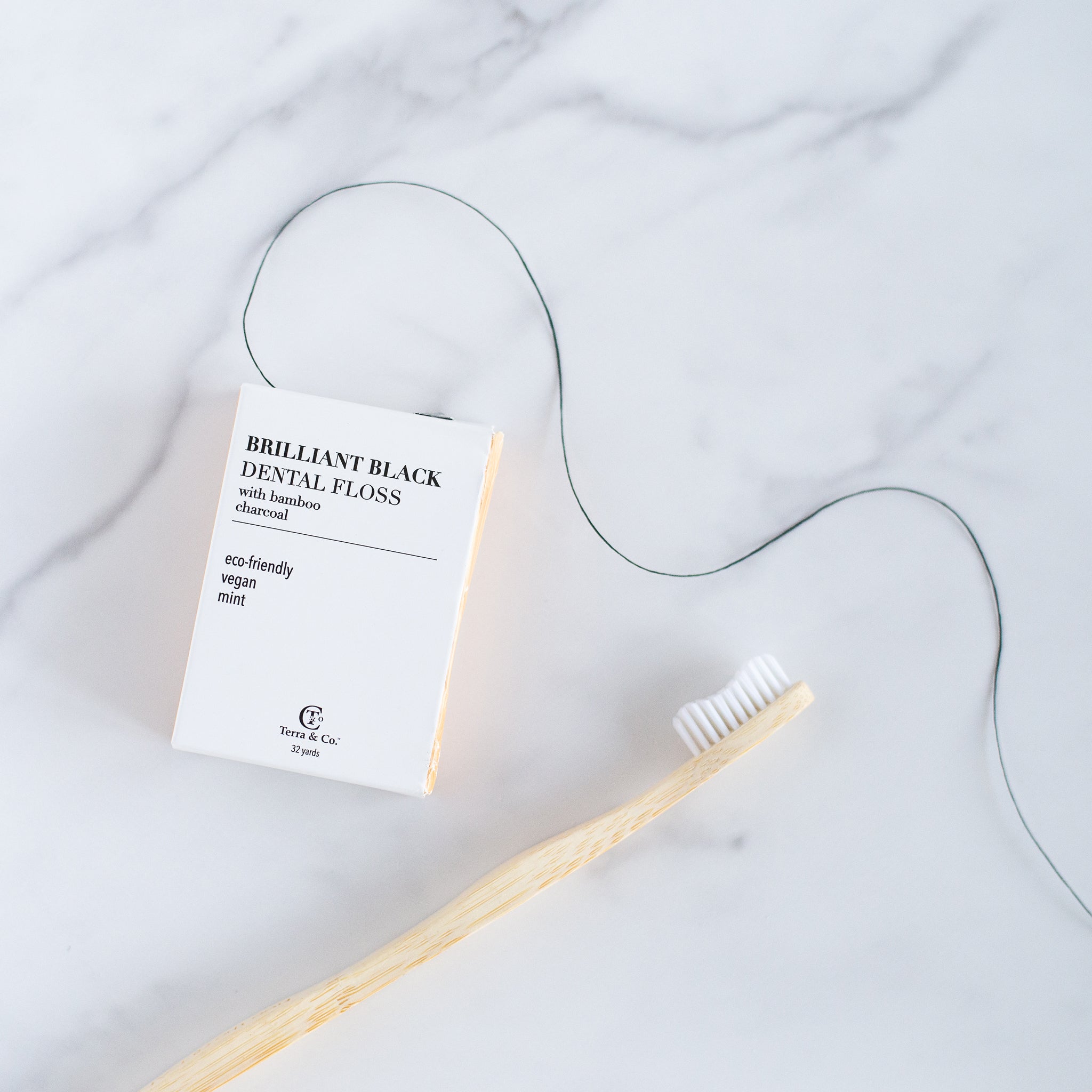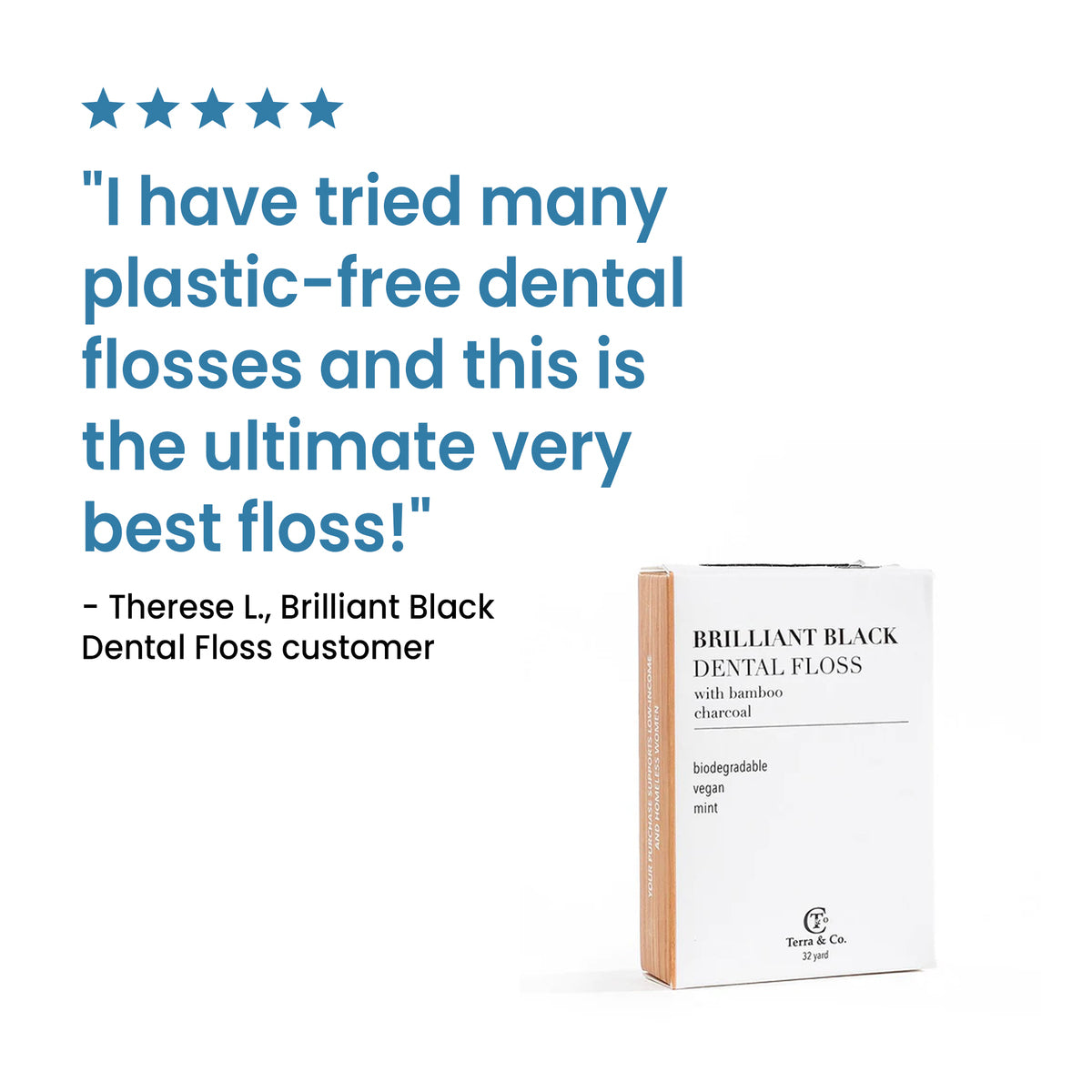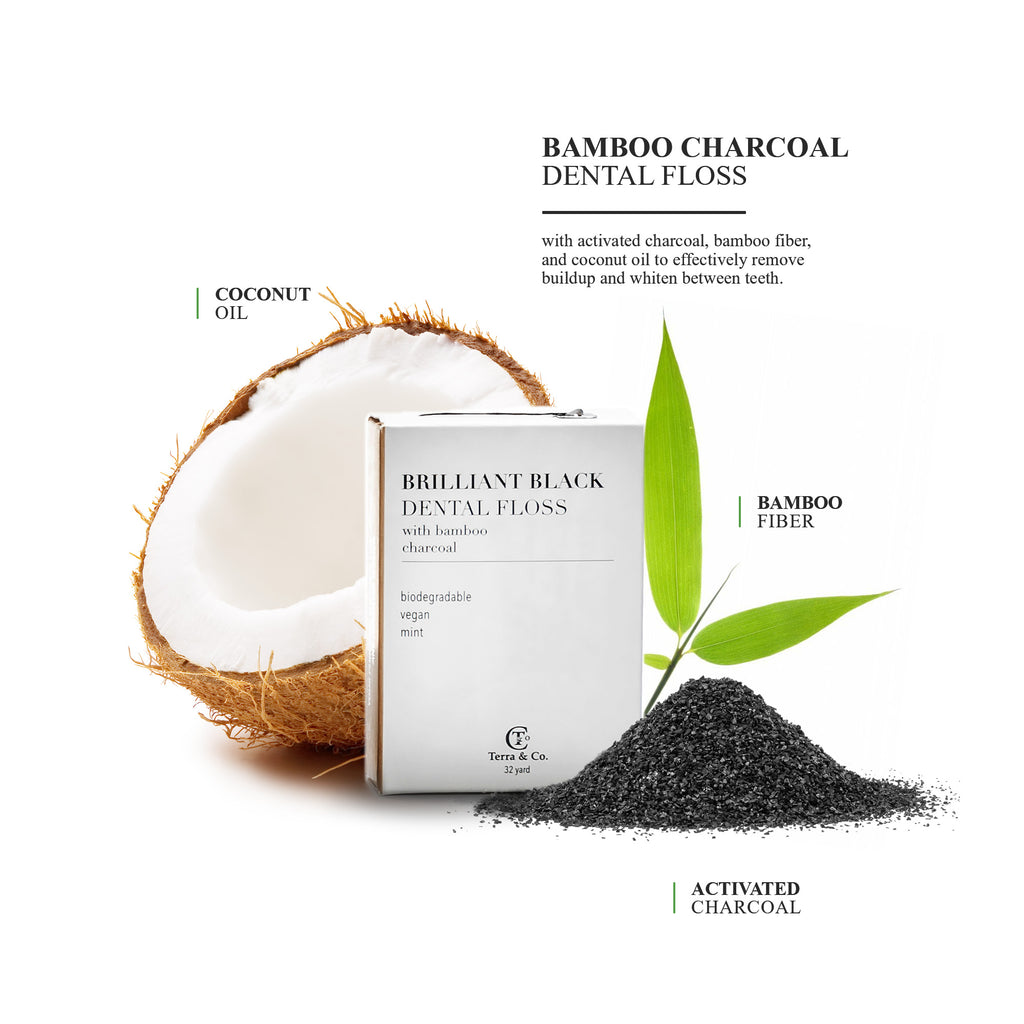 Black dental floss
Product is excellent and I am glad to be using this instead of plastic.
love it.
ggets more plaque out of my mouth than any other
Excellent product
This is the best floss I have ever used. I have purchased it before and it always does an excellent job. I tried another brand from a local drugstore but it did not perform as well.
Great floss
Much stronger than the usual floss and it's wonderful with cleaning between my teeth
BRILLIANT Dental Floss WINNER!!
...been flossing my teeth daily for 6 decades. The Brilliance of This Floss is: My Teeth (without whitening with other agents) are Healthily White... and our Planet is Cared for Too!!
It's a WIN! WIN!