Over 3 million pieces of plastic removed through product purchases.
Seedling Cards - Grow Wildflowers
Remove 10 pieces of plastic!
Beautiful cards with envelopes that grow wildflowers! 
All cards are paired with a plantable seed paper envelope which is embedded with non-invasive wildflower seeds. When planted, the envelopes compost away leaving only flowers behind.
Made in the USA, these cards are accented with foil details and left blank inside to be gifted for any occasion. 
Instructions: Step 1: Soak paper in water overnight. Step 2: Fill the planter with 2/3 soil + place seed paper inside. Add a light layer of soil on top. Step 3: Place the planter in a sunny spot. Water well for at least 4-6 weeks. Step 4: Once you see sprouts, you can choose to transplant to an outdoor area.
Seeds included: Black-Eyed Susan, Catchfly, Corn Poppy, English Daisy, Snapdragon, and Sweet Alyssum.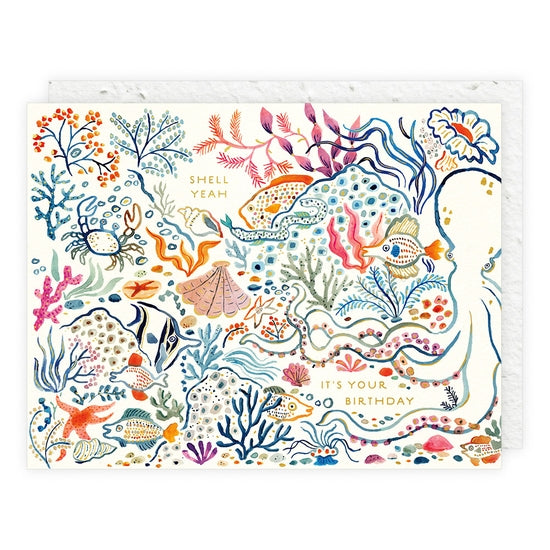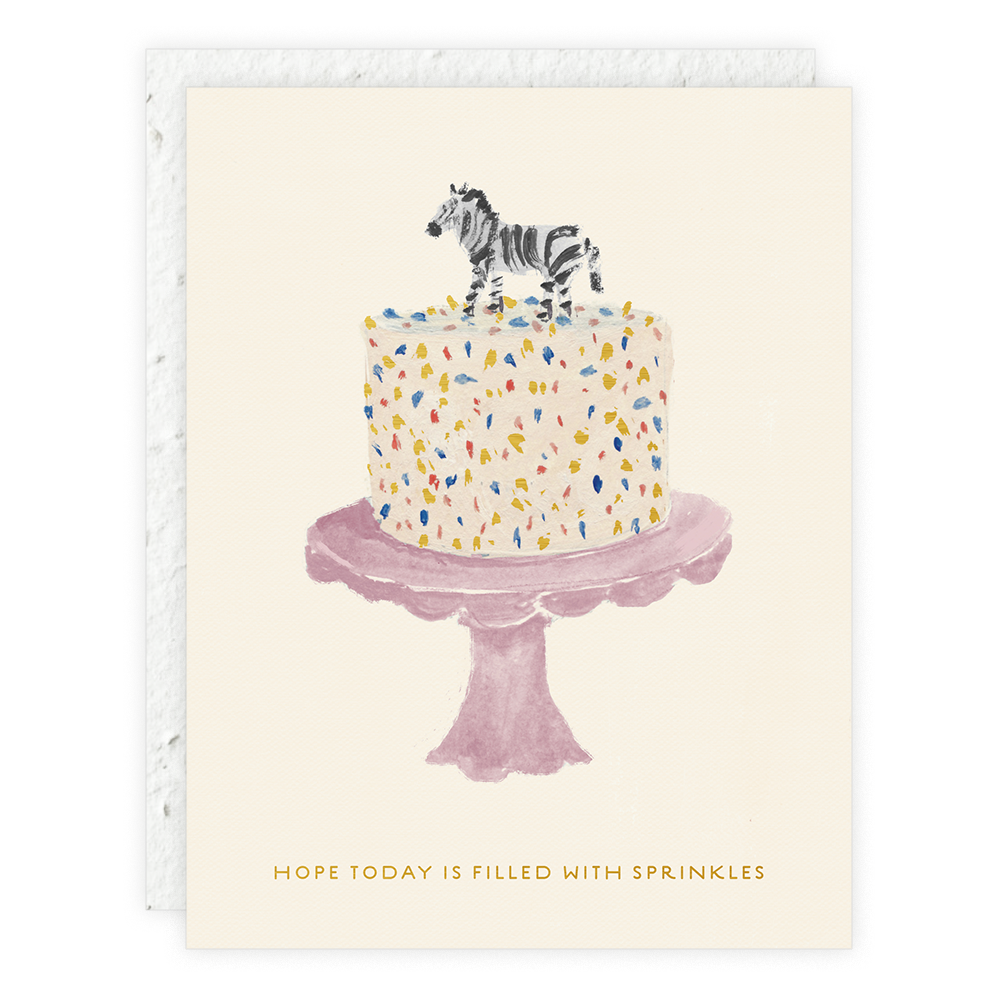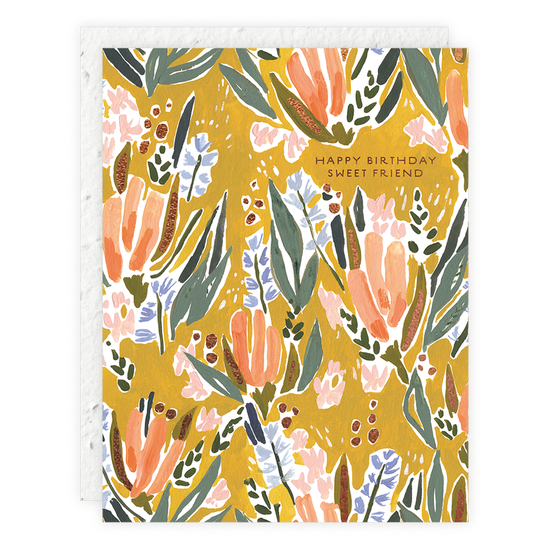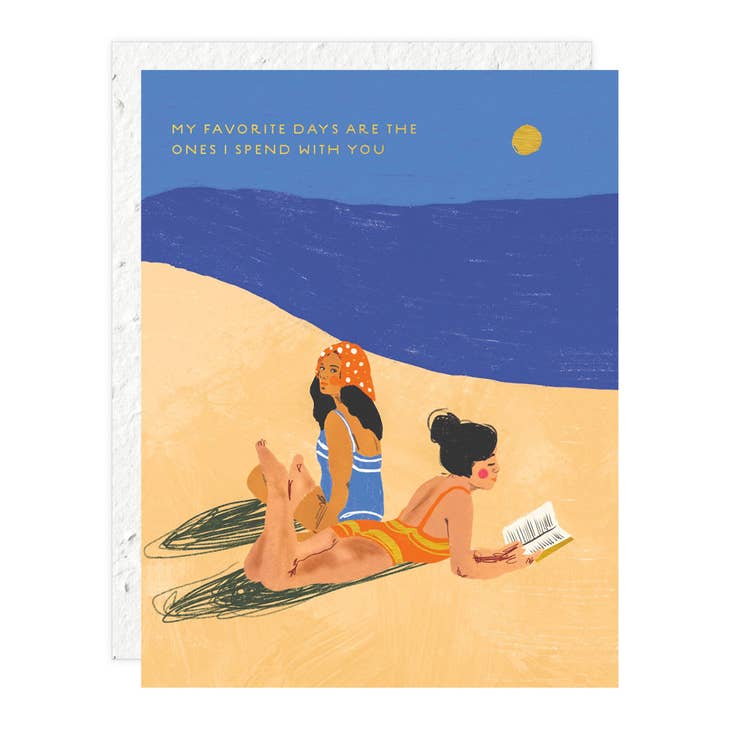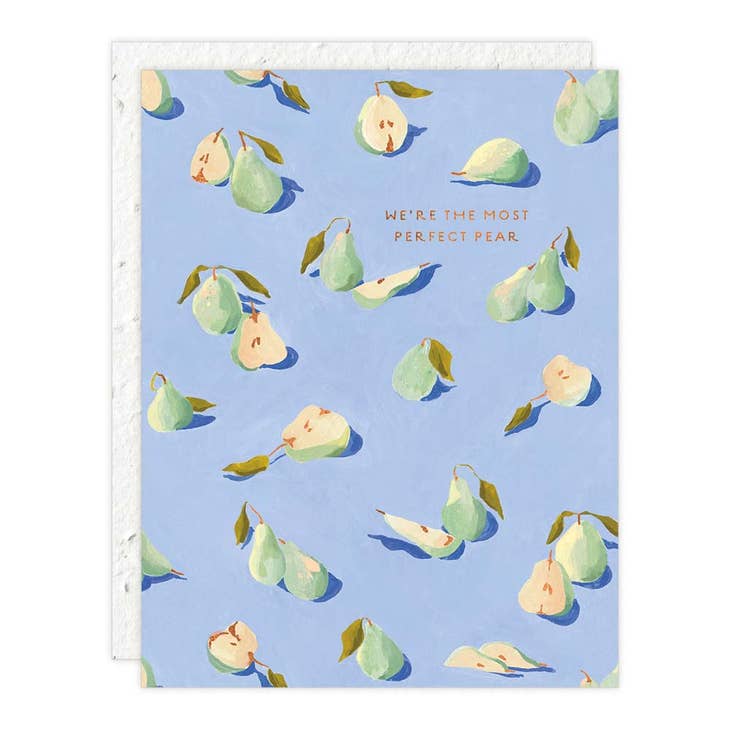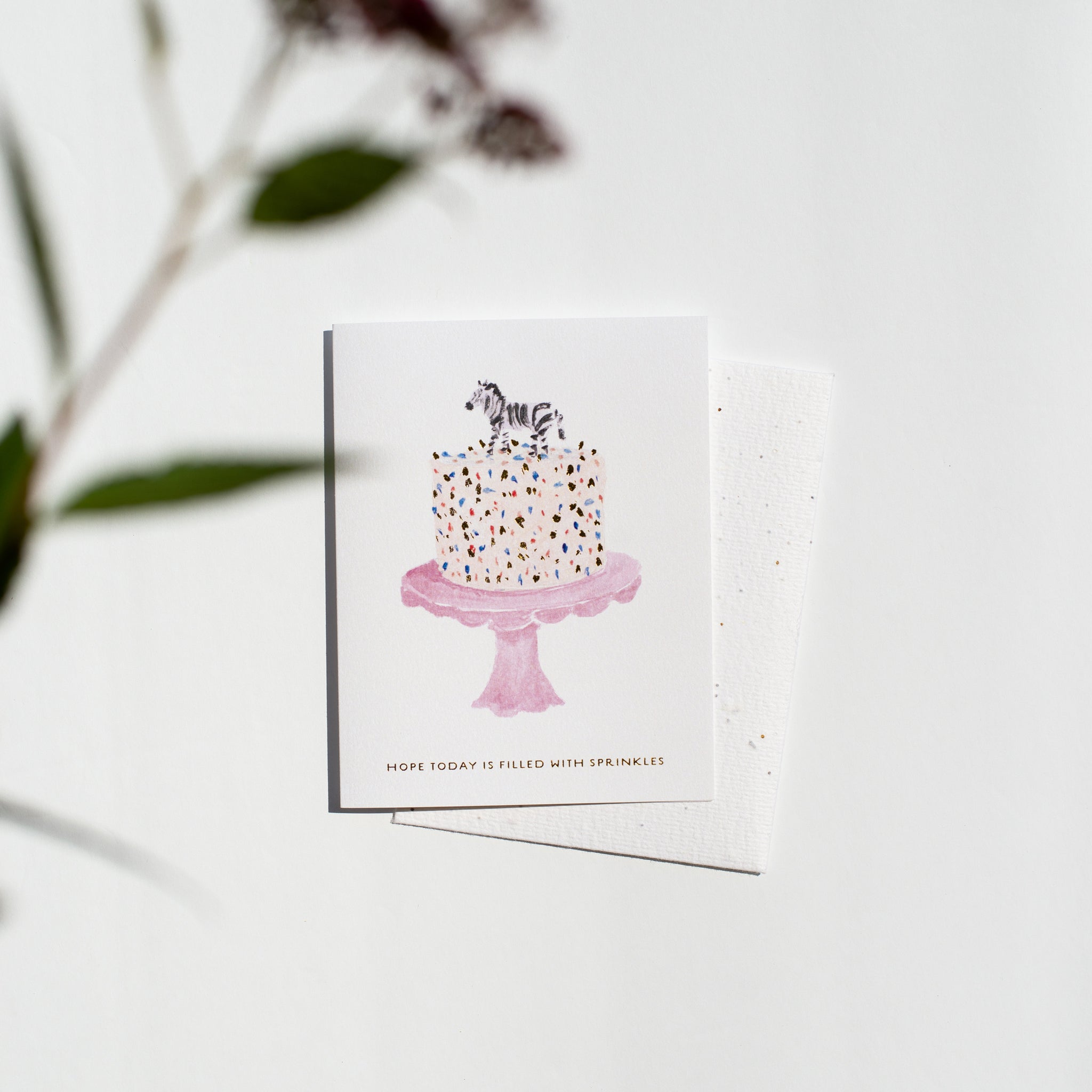 card
Loved it but I was wishing it was more than one in a pack Might be good with appropriate message to send as a sympathy card to plant flowers in memory of a loved one..or memory of an animal
Great presents for any person!
So very cute, lovely for anyone.
Absolutely LOVE these cards!!
Got two of these cards for my boyfriend and I absolutely love them!! They're so beautiful and sweet! Can't wait to give them to him ☺️
Gifts
I have not sent card yet.
Seedling Envelope
This is really cool!!!! Can't wait to plant it in the spring.