Over 2.8 million pieces of plastic removed through product purchases.
Kitchen Basics Bamboo Cooking Utensils Set
Remove 10 pieces of plastic!
Cooking essentials made sustainable.
This set includes 3 'must-have' utensils for any kitchen! Lightweight and stronger than wood, they're made from sustainably harvested, USDA-certified organic bamboo.
All natural: Food-safe oil finish (no glues or lacquer). Stain-resistant, anti-microbial, does not absorb flavors.
Size: 12 inches long.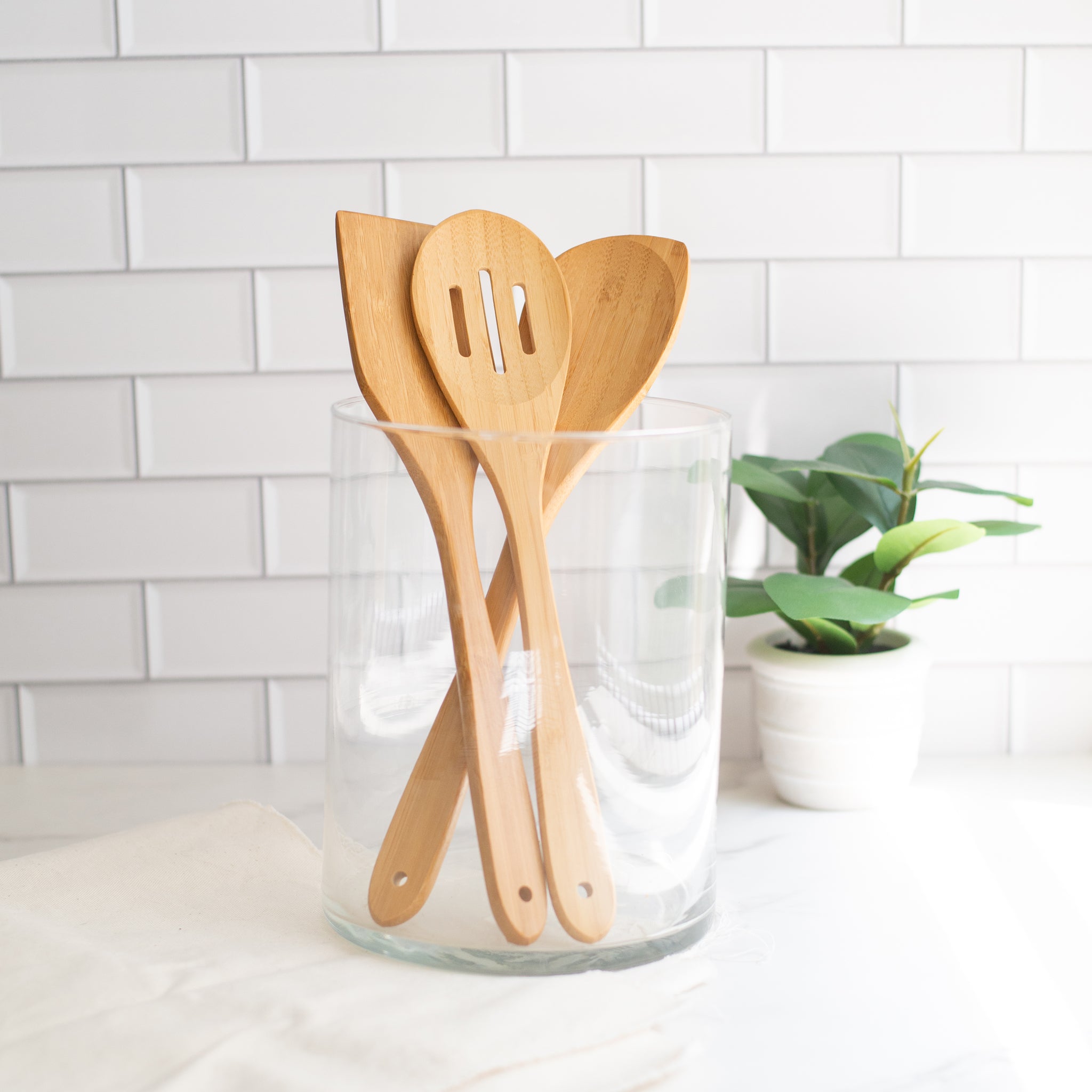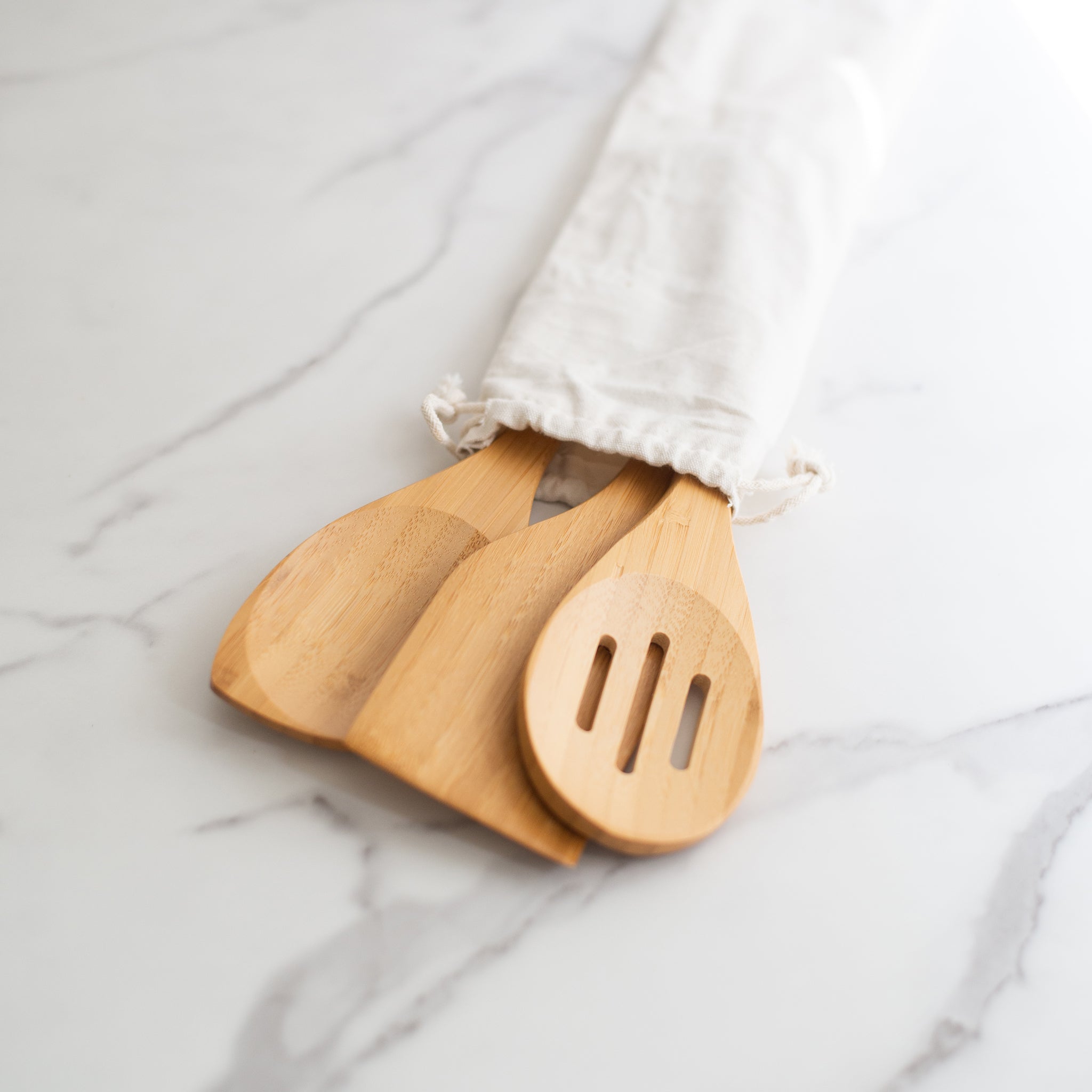 Gift
This is a gift for a very environmentally conscious couple. Hope they love it! Looks so nice.
Super!
I already had this set but ordered a second set when they were on sale. They are so much nicer than the old wooden spoons I've had and used forever.
Bamboo
very nice and thank you!!!
Good Value
I've been using these daily. Good value for sustainable utensils and to support FTO.
Perfect Kitchen Basics
Well made, strong, lightweight, great to use with my cast iron as well as everything else. I also got the kid size set, for use with smaller containers/bowls when the kids aren't using them.