Over 3 million pieces of plastic removed through product purchases.
Organic Sunscreen Butter
Remove 10 pieces of plastic!
A favorite on-the-go reef-safe zinc sunscreen!
The smooth and creamy sunscreen butter forms a protective layer on your skin, blocking UVA and UVB rays. Enhanced with beeswax for added water resistance (80 minutes) and moisturizing coconut oil.
Unlike conventional chemical sunscreens, which pose risks to both humans and marine life, this sunscreen stands apart by utilizing the active ingredient zinc oxide, known for its safety and effectiveness.
Protection from HEV (blue light) from video calls and screens
Certified Organic by USDA/NOP
Hypoallergenic and great for sensitive skin
Coral reef friendly 
Leaping Bunny certified (cruelty-free!)

Reusable tin packaging

Made in the USA
Ingredients: 
Active Ingredient Zinc Oxide 25% (Non-nanoparticle)
Cocos Nucifera (Coconut) Oil*, Cera Alba (Beeswax)*, Calendula Officinalis (Calendula) Flowers* infused in Simmondsia Chinensis (Jojoba) Seed Oil*, Non-GMO Tocopherol (Vitamin E).
*Certified Organic Ingredient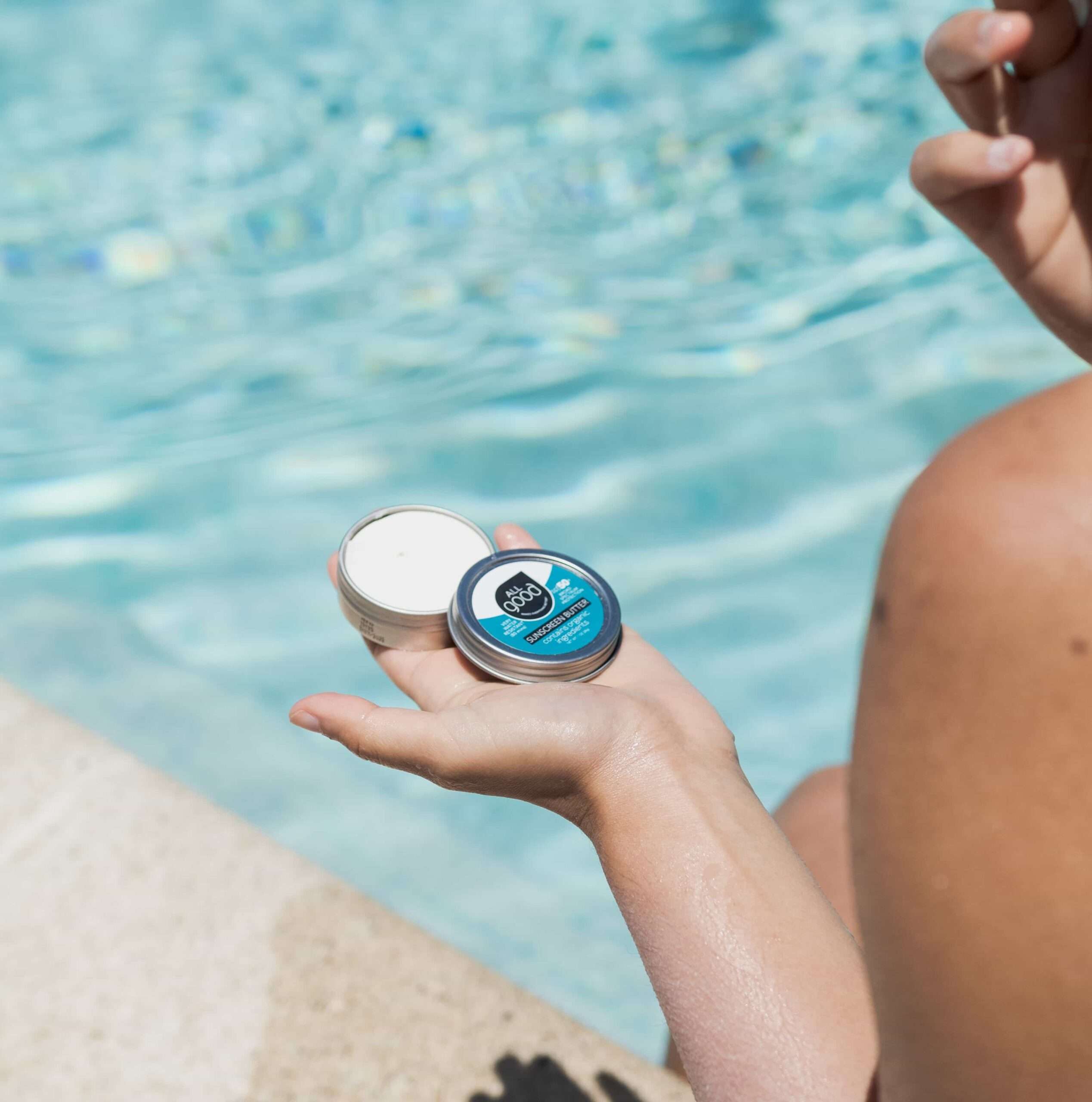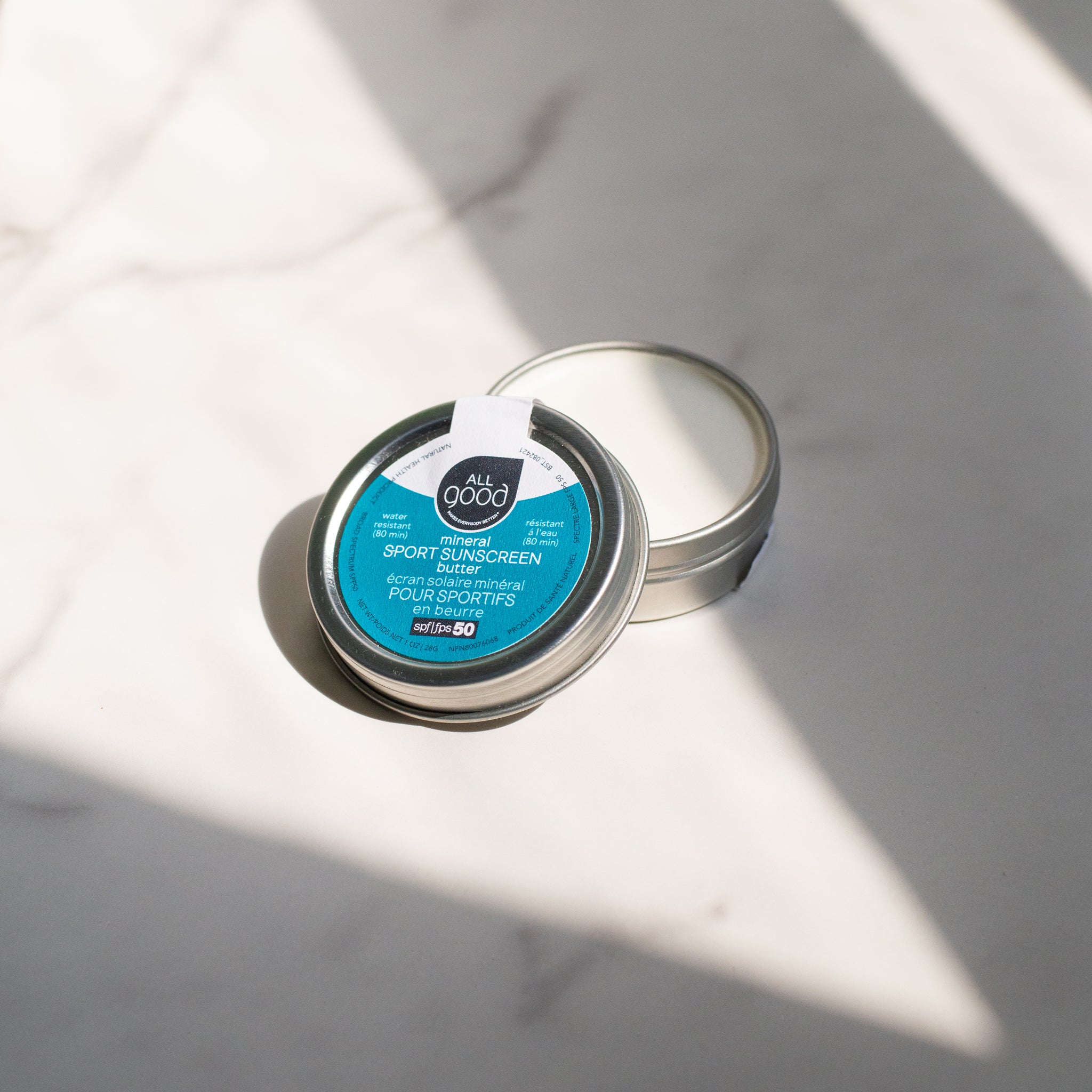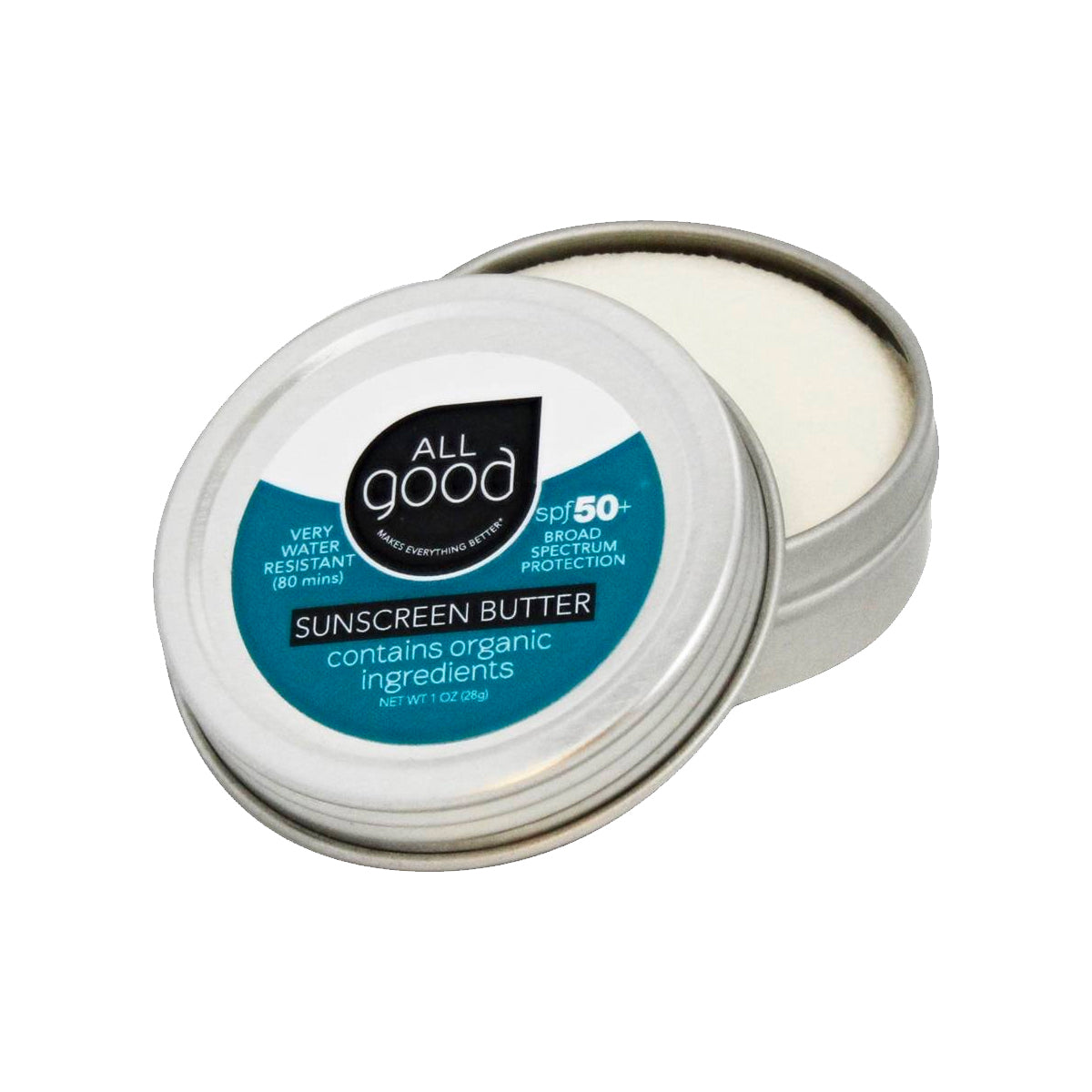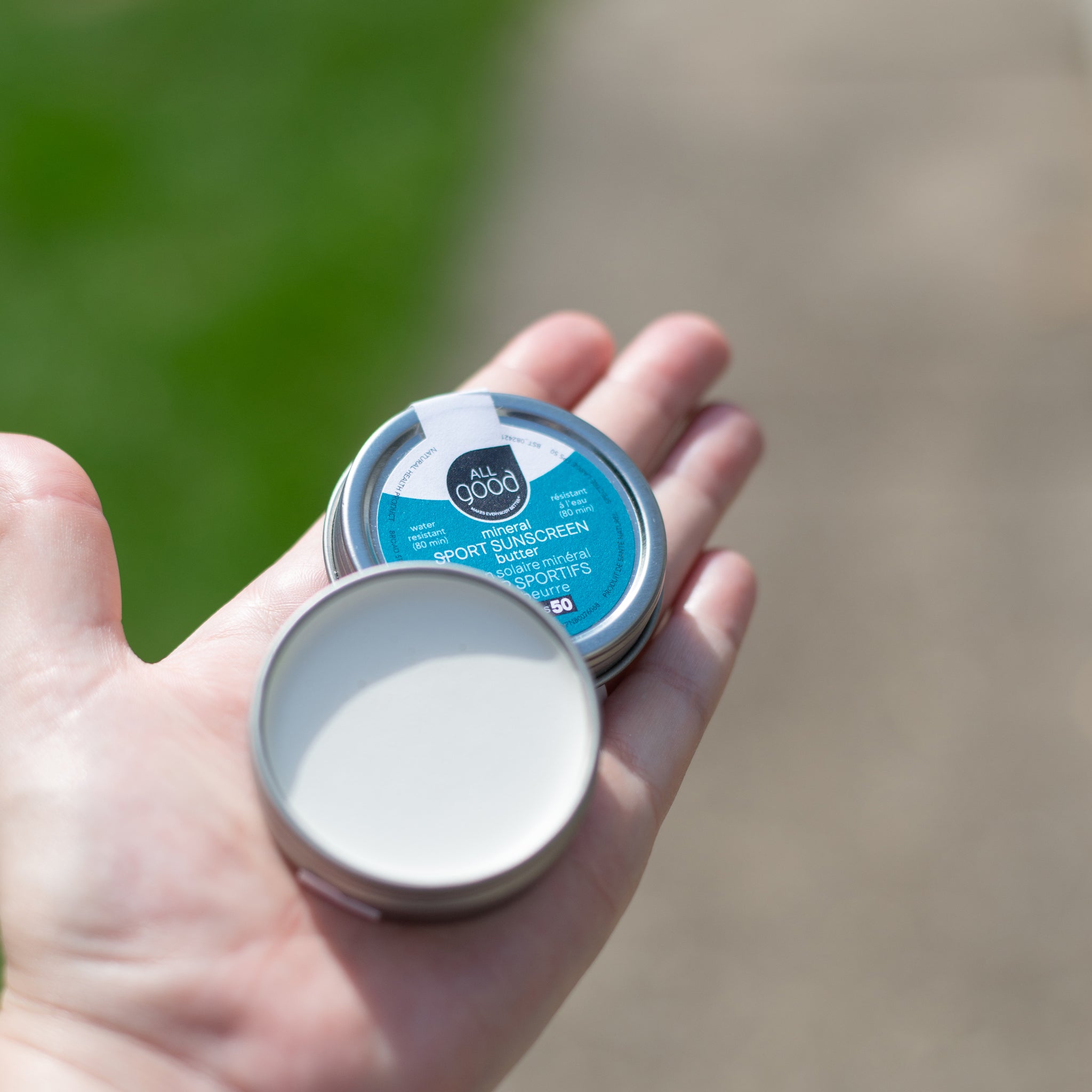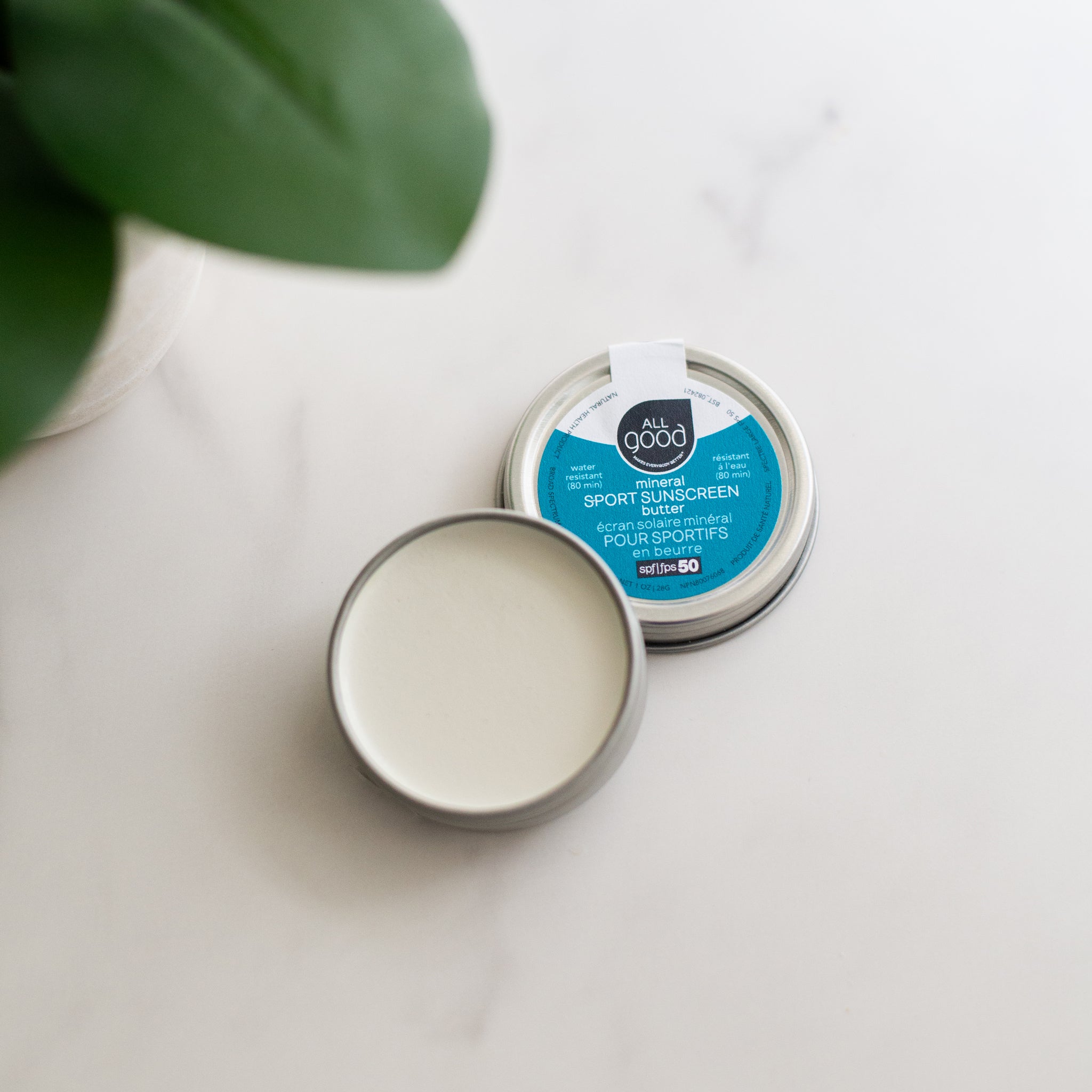 nice product but..
I thought the tin would be bigger. It is very tiny. But I do like that it is in a tin and recyclable. I would still probably buy again. The sunscreen is very thick and white as well. So protection is great but just know it isn't the clear "I am not wearing sunscreen kind of sunscreen."
Sunscreen tin
I like the fact it is spf 50+, but was expecting a slightly bigger tin. Haven't used it yet, but will soon.
Never Received Order
I have never received the order I placed in mid-July for the sunscreen, compostable tooth flossers and a dishcloth. After placing a requested review on July 23, I received an email saying they had tracked down my order at a post office and I would be receiving it soon. Payment was processed and paid by my credit card. I am not satisfied or happy with this situation. I won't order any other products from Free the Ocean.
Happy it is back
I bought some a while ago. I spent MANY years as a lifeguard and swimming instructor with zinc oxide protecting my nose. When a friend took a job doing pool cleaning in the fall, I gave it to her. Now I will need it again, as the warm weather returns.