Over 3 million pieces of plastic removed through product purchases.
FTO Plastic-Free Hair Ties Pack
Remove 10 pieces of plastic!
Toss your hair up with these plastic-free hair ties!
20,000 pounds of elastic are discarded into landfills daily in the U.S. These FTO hair ties help decrease that statistic! 
Made with natural rubber from rubber trees and organic cotton, these hair elastics are a plastic-free alternative to synthetic rubber and polyester hair ties. Plus, they're thick, durable, and won't pull or damage your hair! These hair ties are for all ages, women, men, and kids. 
Pack of 27.

Packaging size: 17*8cm.

1pc Diameter: 5.5cm.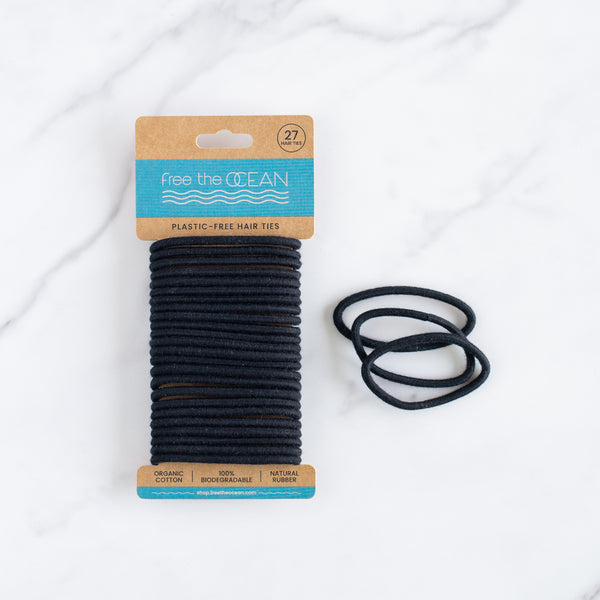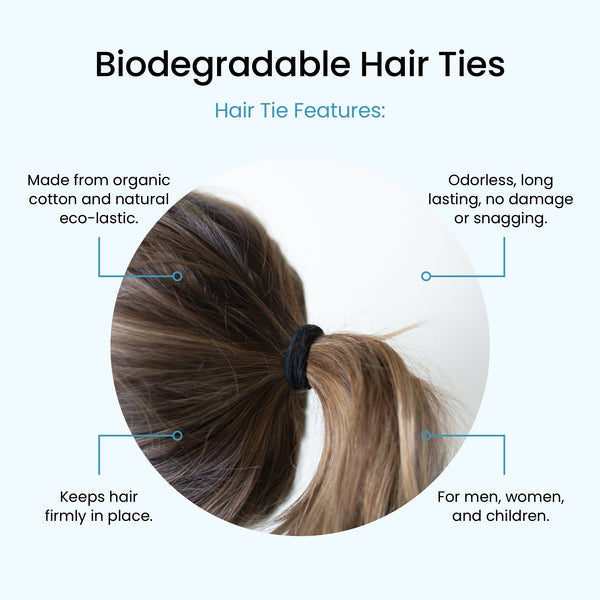 Strong,and Sustainable!
Just what I NEEDED,and I feel BETTER about using them to HELP our Oceans.
Hair Ties
This work nicely and help reduce plastic pollution! I use many of your products and give them as gifts, as well. Thank you!
Really Nice!
They hold my hair really well and don't loose their shape!
They feel durable
I believe these will last much longer than any others I have used. My problem is more that I have very fine hair and that makes it difficult to keep the hair ties in place. However, they are the best I have used.
They work just as well as the "regular" ones
We shall see how long they last, but so far, I'm quite happy with these!