Over 2.8 million pieces of plastic removed through product purchases.
Free the Ocean Stickers
Remove 10 pieces of plastic!
Show your support for our oceans!
Eco-friendly and durable FTO Stickers!
Made from a zero-waste liner, place these stickers on a notebook, water bottle, laptop, or wherever you want to stick them. 
$1 for 1 sticker!
The top layers' tough, 
plastic free clear coat with a matte finish enhances the brilliance of the ink.
100% recycled: And curbside recyclable. 

Made in the USA.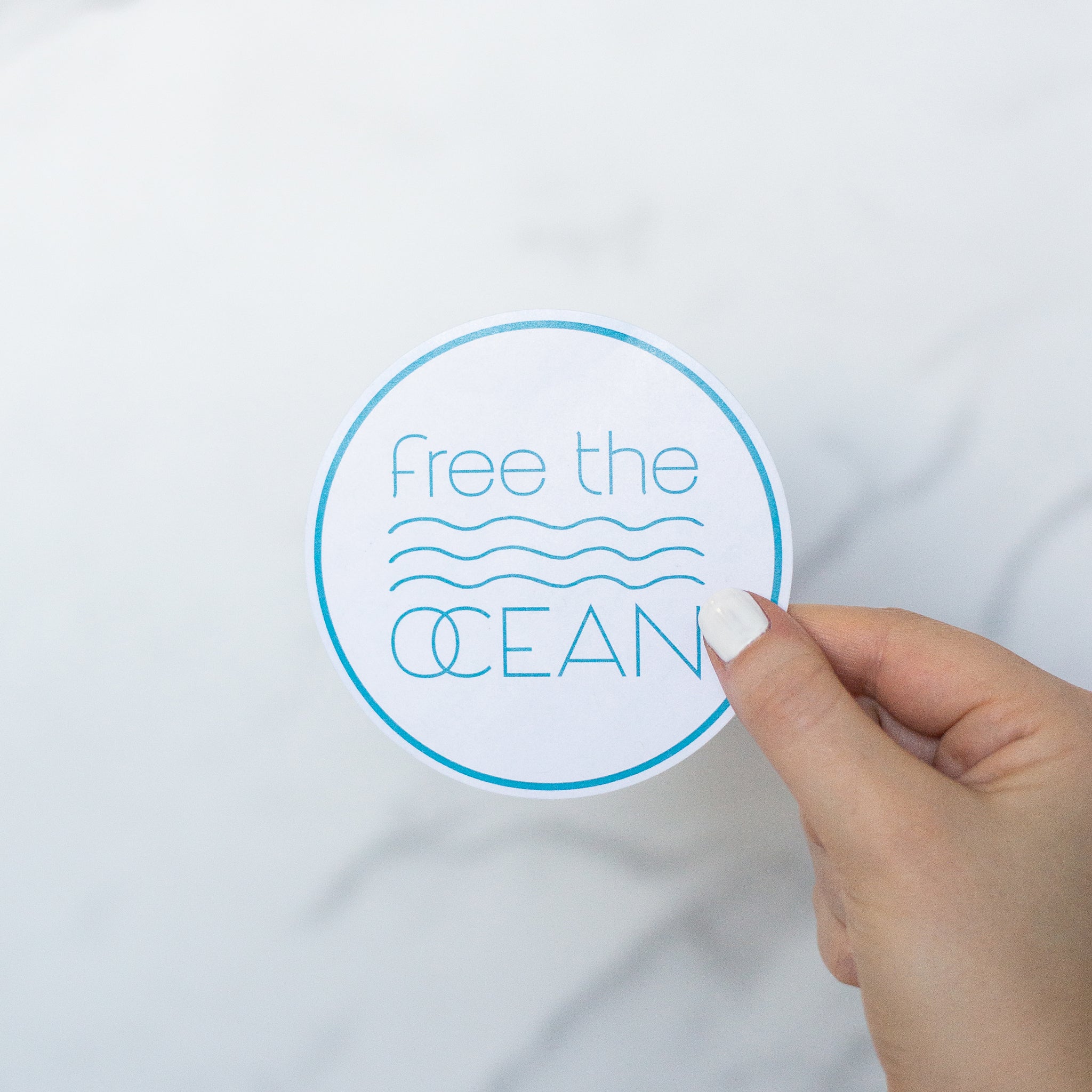 NEVER RECEIVED
I didn't receive my order
Put It on My Bumper!
I am 15 minutes from the Atlantic Ocean. So there are a lot of "Shore" people who will hopefully take notice. Happy to spread the word! And I ordered more!