Over 2.8 million pieces of plastic removed through product purchases.
Coconut Hand Balm
Remove 10 pieces of plastic!
Soothe and heal dry, cracked hands and cuticles with this organic balm.
Hand-Aid is carefully crafted using only organic, healing ingredients. The coconut oil is infused with comfrey, calendula, and plantain to gently nourish and repair hands.
Specially formulated to provide long-lasting moisture - with regular use, you'll notice softer and smoother skin. The perfect addition to your daily self-care routine, whether you're at home or on the go.
Plastic free: Packaged in a recyclable tin. 
Size: 1.5 oz. 
Made in the USA. 
Virgin Coconut Oil* (infused with Comfrey Leaf, Calendula, and Plantain), Shea Butter*, Beeswax, Hemp Seed Oil*, Coconut Fruit Extract. *CERTIFIED ORGANIC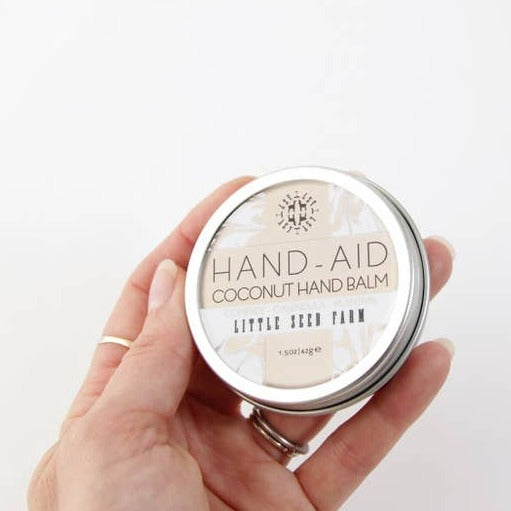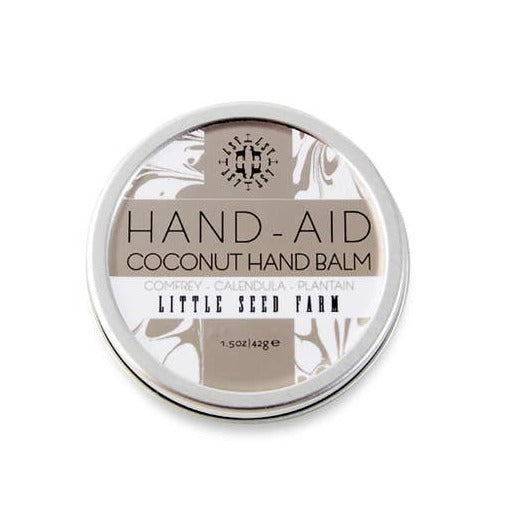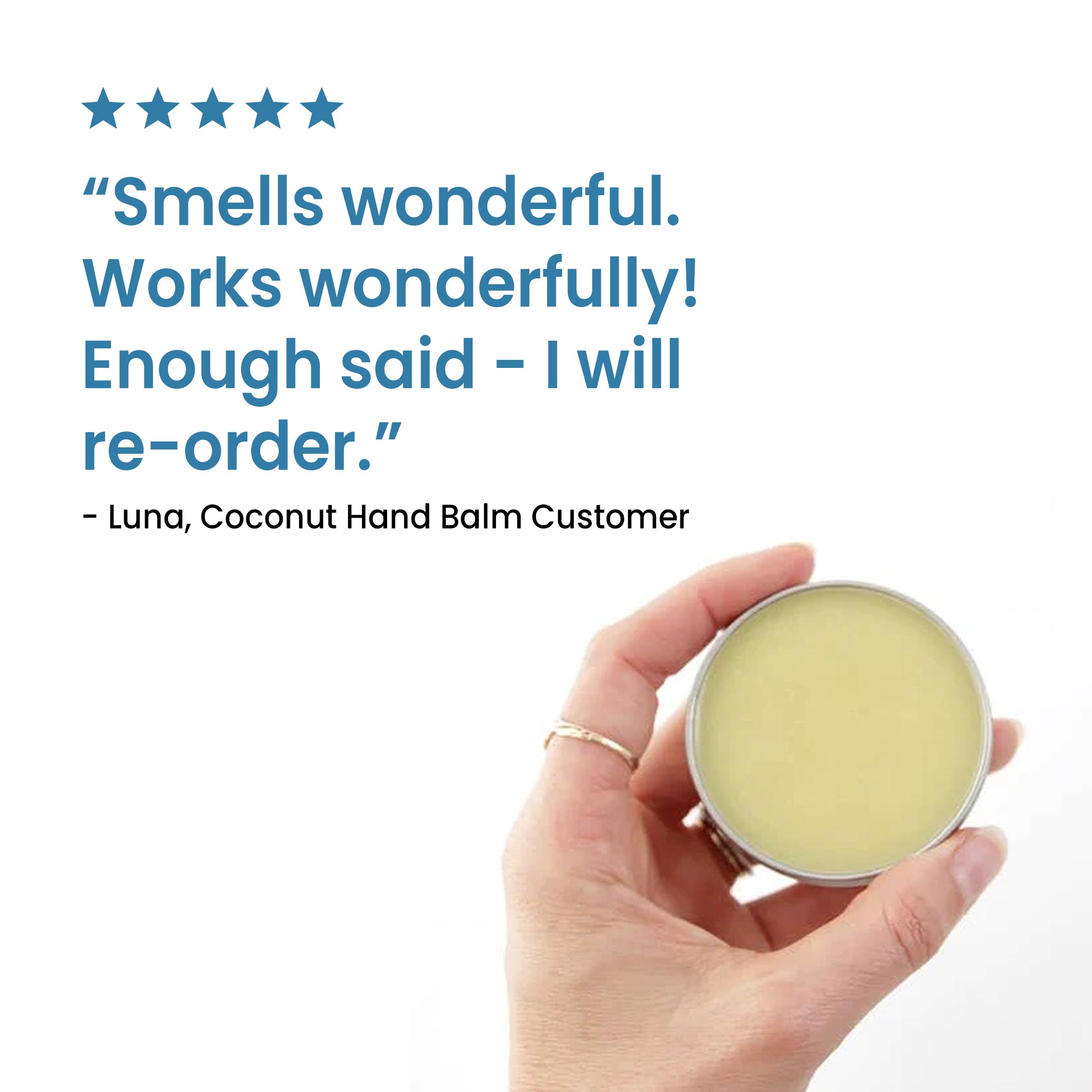 Hand Balm
This balm is very soothing to my dry hands.
Silky soft hands
My hands never felt better. Highly recommended.
Not sure if I like it. Need to use it more to find out.
Great!
Smells wonderful. Works wonderfully! Enough said - I will re-order.
5-Stars
This stuff is awesome. Well worth it. A little goes a long way and I love using natural ingredients on my body, and there's no toxic plastic. Thanks!