Over 3 million pieces of plastic removed through product purchases.
Bamboo Dog Brush
Remove 10 pieces of plastic!
The dog brush you've been waiting for!
Introducing the Double-Sided Bamboo Dog Brush - your furry friend's new go-to grooming tool! It's made with all-natural sisal bristles, natural rubber, and a bamboo handle that's gentle on the environment.
With a bristle side for detangling and a pin side for removing dirt, it's the ultimate two-in-one solution for all your grooming needs. Plus, the ergonomic handle makes it easy to use and the bamboo construction ensures it'll last a lifetime.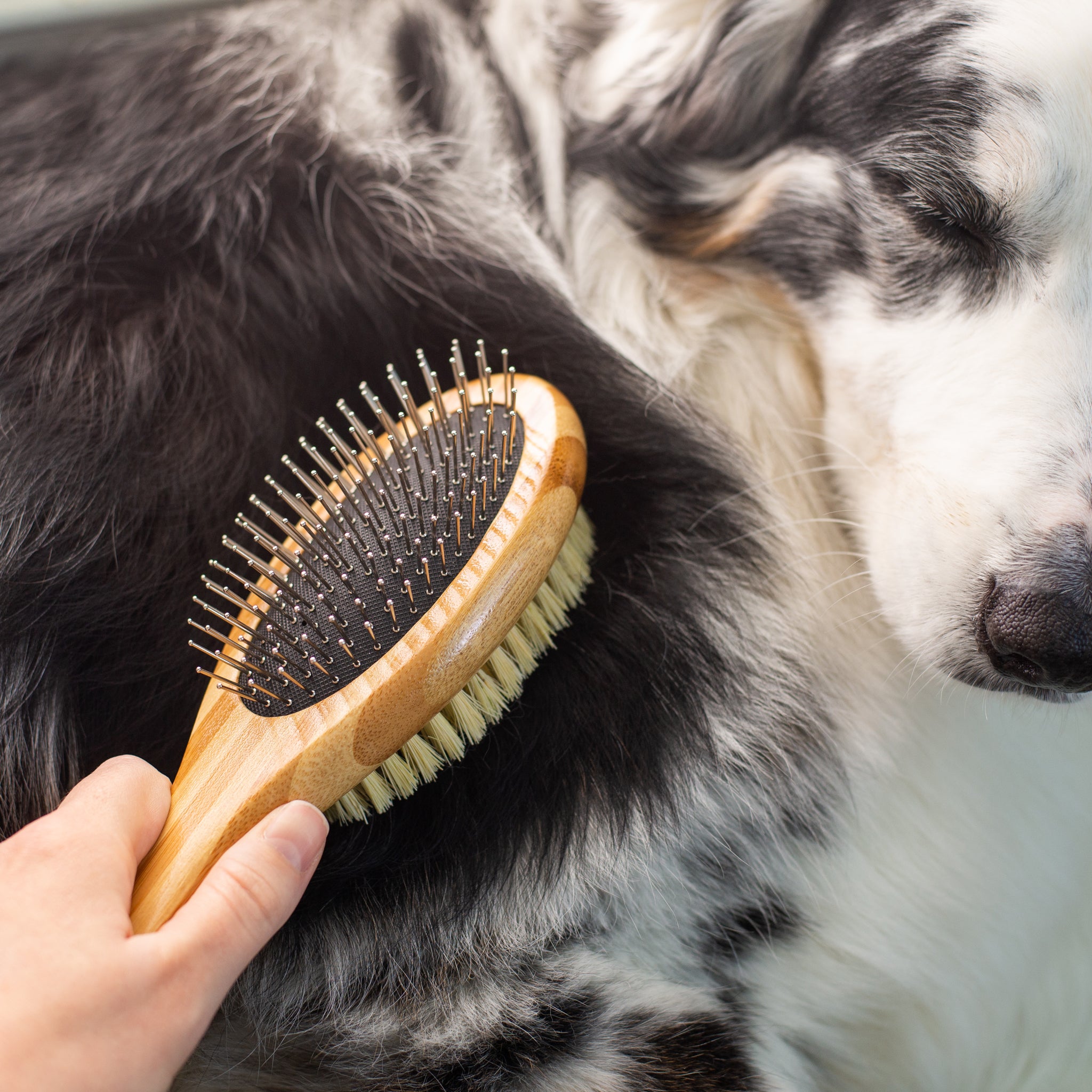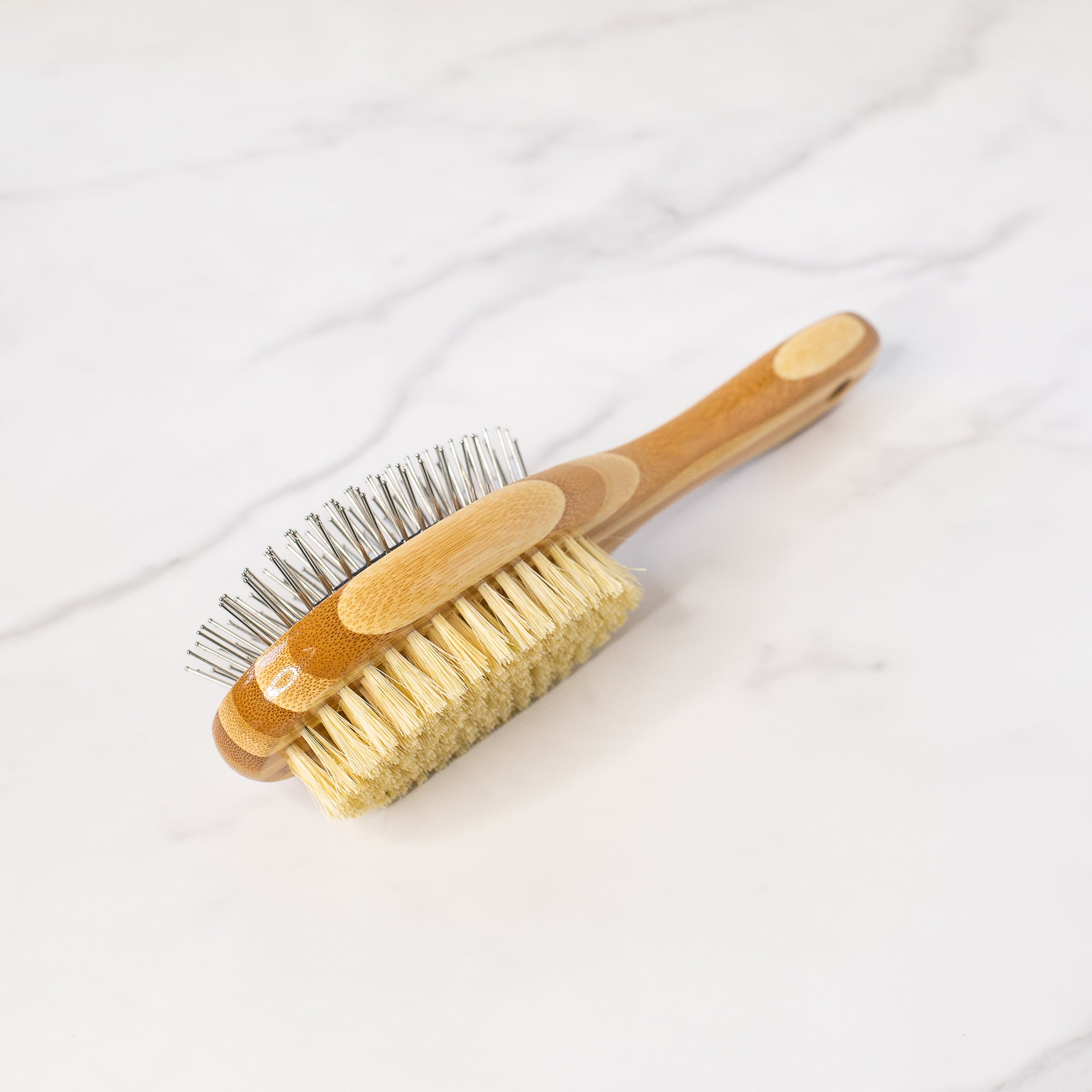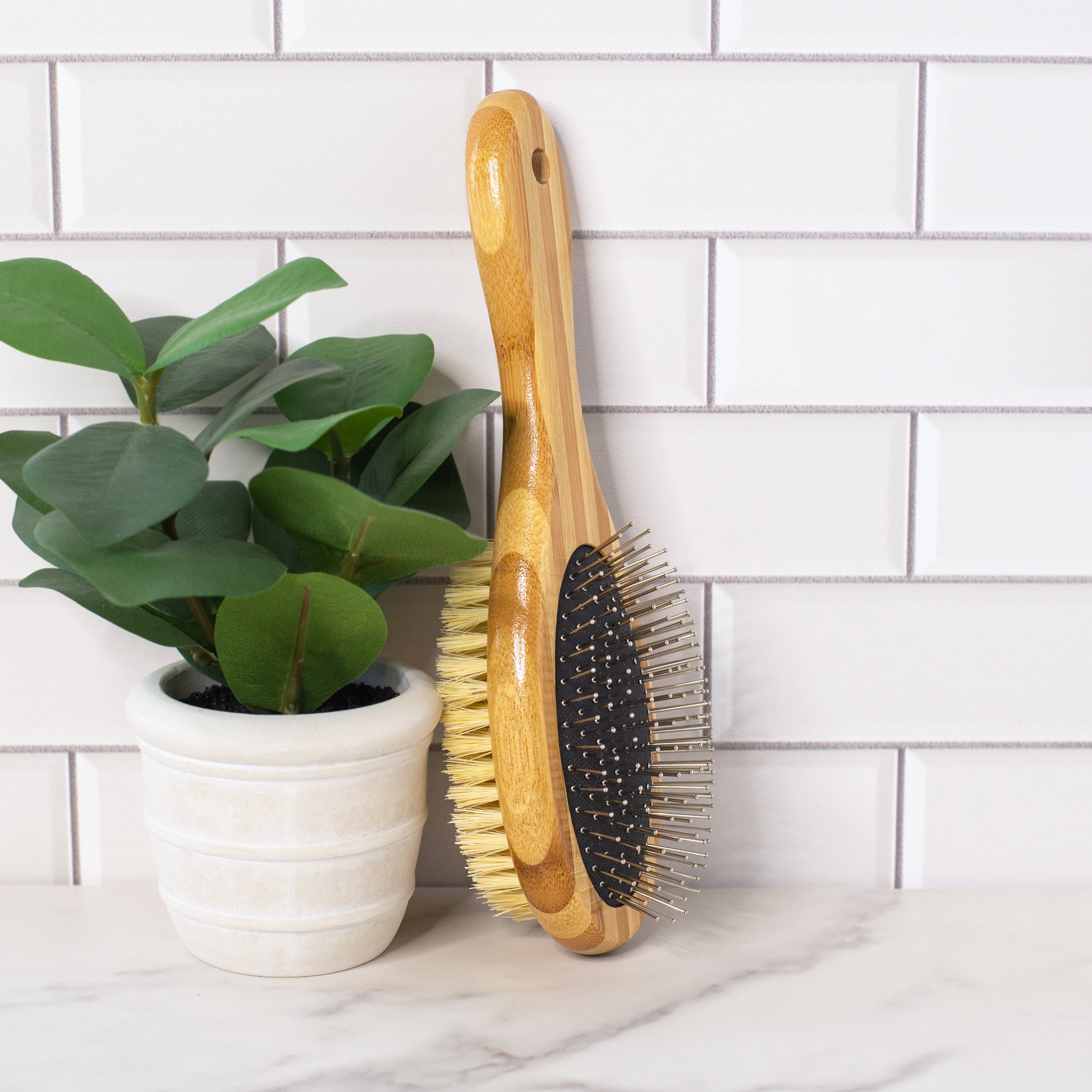 Puppy Love
Our Beagle gets up and walks away when I try to brush her, so decided to try this brush. She now loves being brushed, especially with the bamboo bristles. Well worth it to have less dog hair flying around the house. Thank you!
Nice brush
This brush is very well made, but the head is a bit small and the tines are set a little close together making it a bit hard to brush my golden's coat. But, it does remove shedding under coat.