Over 2.8 million pieces of plastic removed through product purchases.
Compostable Tall Kitchen Garbage Bags, 13 Gallon
Remove 10 pieces of plastic!
 Better bags for people and the planet!
13-gallon capacity, 30 bags per box. Fits most standard tall kitchen trash bins. 
Plastic bags create an enormous amount of pollution, pilling up in landfills and the ocean long after we've thrown them away. These home compostable trash bags are made from non-toxic, plant-based material! 
They're guaranteed to remain strong, durable, and tear-resistant. Later, they'll degrade to humus, CO2, and water within 180 days when placed in a standard compost pile.
Measures: 58x89 cm. 
Made in the USA. 
SUPERBIO compostable bags has been awarded official compostable certificates from BPI and OK compost and Seedling from TUV, meeting both the US ASTM D6400 standard and the EU EN 13432 standard.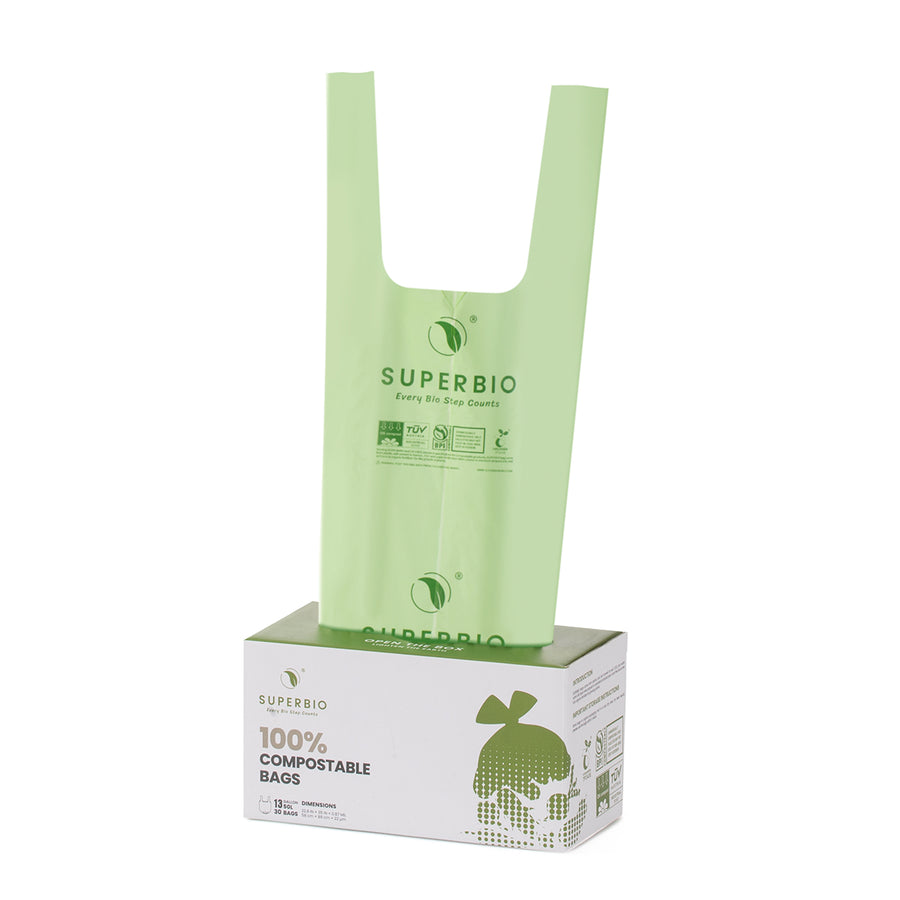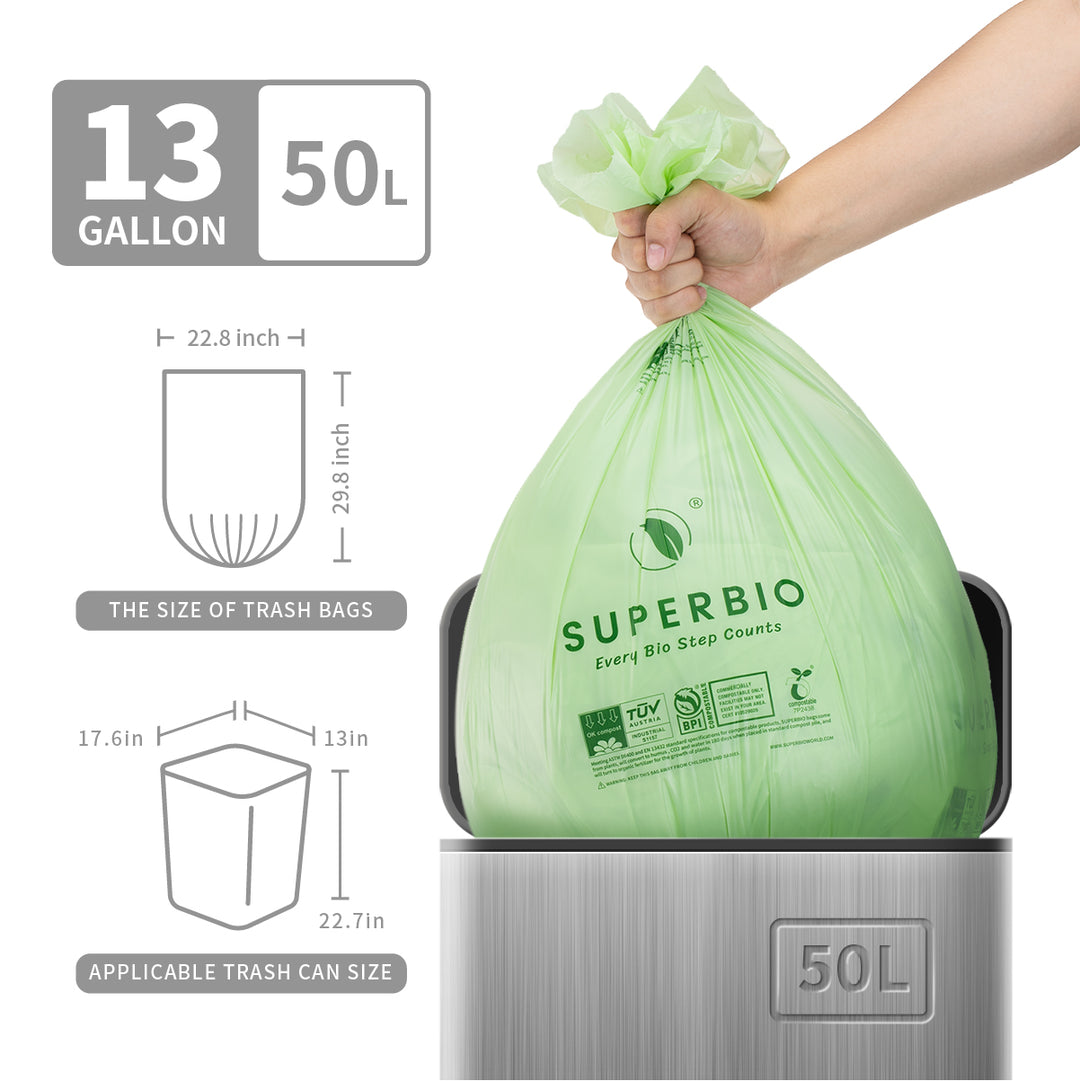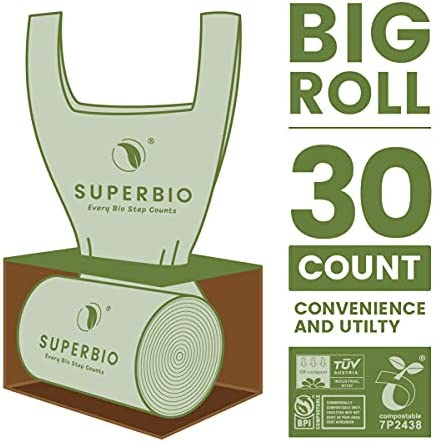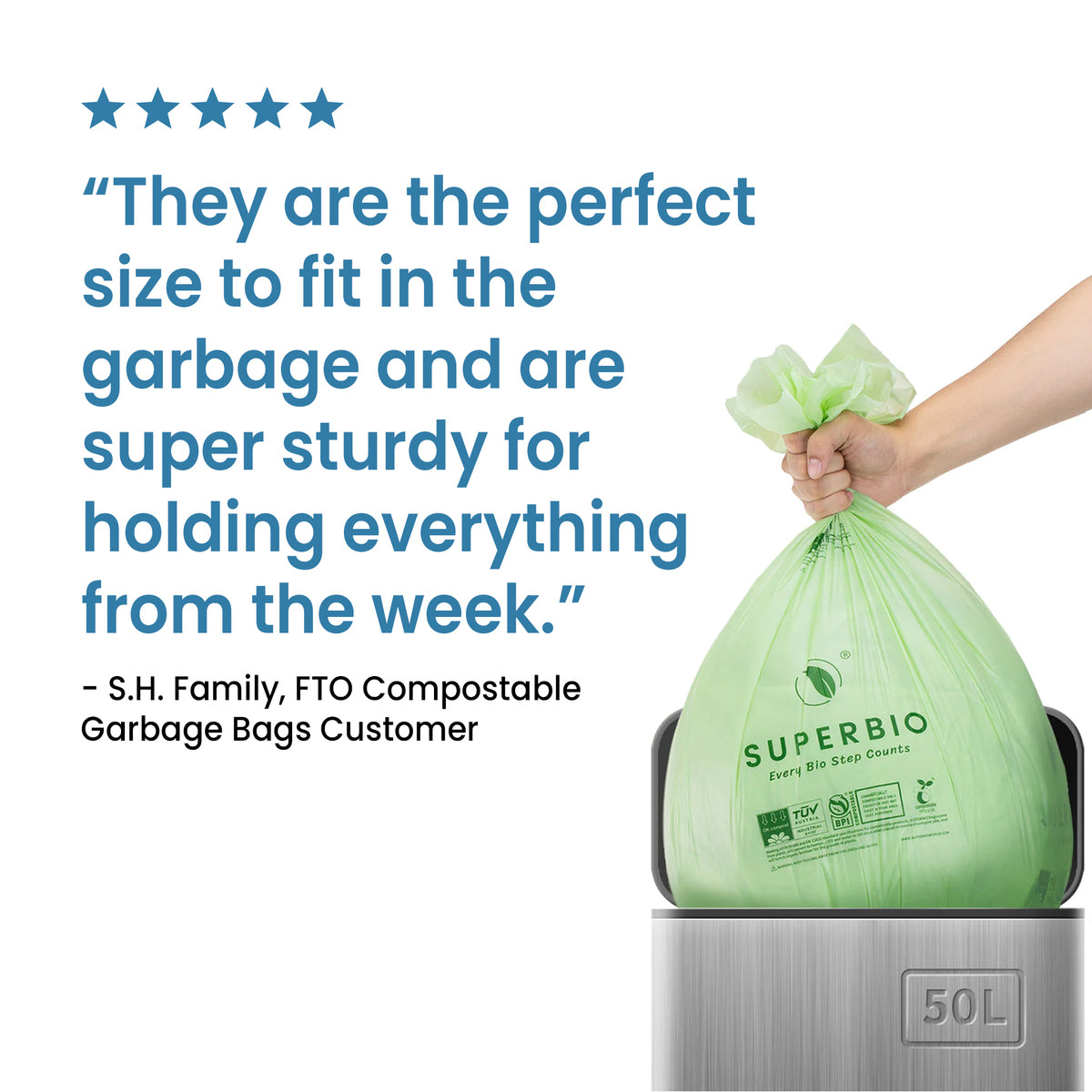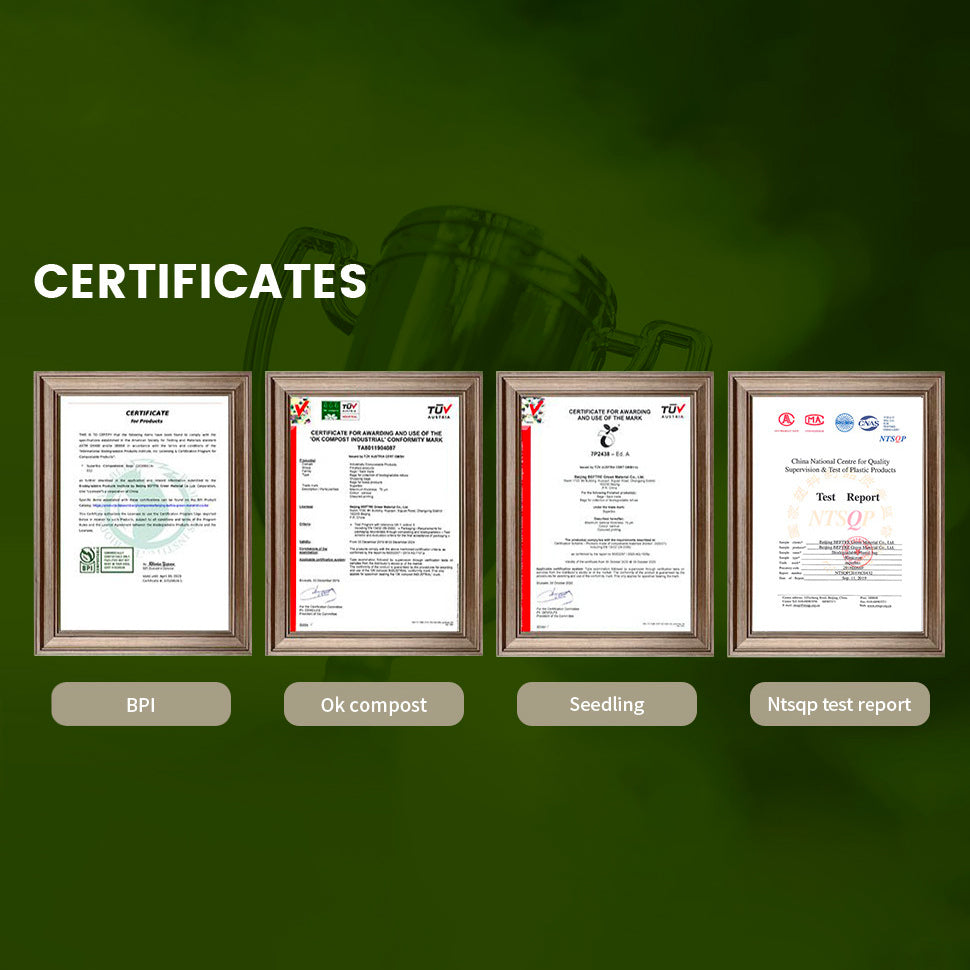 These bags are excellent
I'm so glad I went to these compostable kitchen garbage bags. They are strong and fit perfectly in the garbage can. I have not had any problems with them and have even put them on automatic reorder. I also buy the compostable small bags which are used for my kitty litter cleaning.
Great product
These bags are much sturdier than I expected-glad I bought them.
love the idea of reducing petroleum based plastic waste
This product is as advertised. Just wish you offered a larger garbage can size, as well. Our waste management company requires ALL waste to be in bags that are then set out in the collection containers!
I love using these bags!
These bags fit my garbage can perfectly! It makes me happy to know they will decompose and not leave plastic in the environment forever!!
Great Product
Compastible bags are large, sturdy (really strong) and easy to handle , tie up and dispose of. Thank you for this product.