Over 3 million pieces of plastic removed through product purchases.
FTO Coconut Dish Scour Pads
Remove 10 pieces of plastic!
Scrub away grease, stains, and food without leaving behind harmful microplastics.
Did you know kitchen scrubbers are made from non-recyclable plastic? They shed off tiny amounts of microplastics which are toxic to us and our environment. 
These scour pads are made from totally natural ingredients; coconut coir and natural rubber. They're 100% biodegradable and home-compostable. Reach all tricky corners of your plates and pots with these scratch-free pads!
Size: 100 (l) x 75 (w) x 5 (h) mm
Made in India.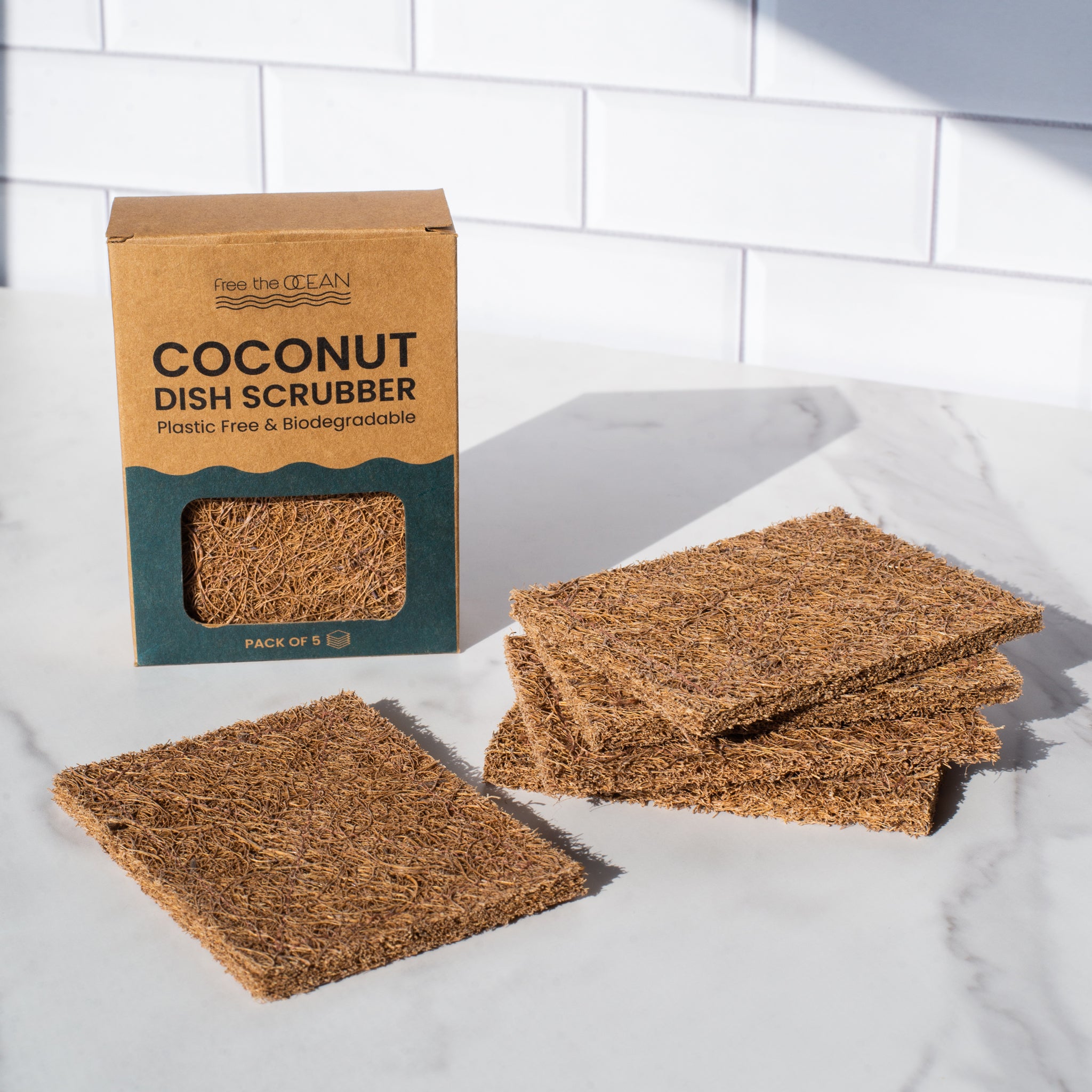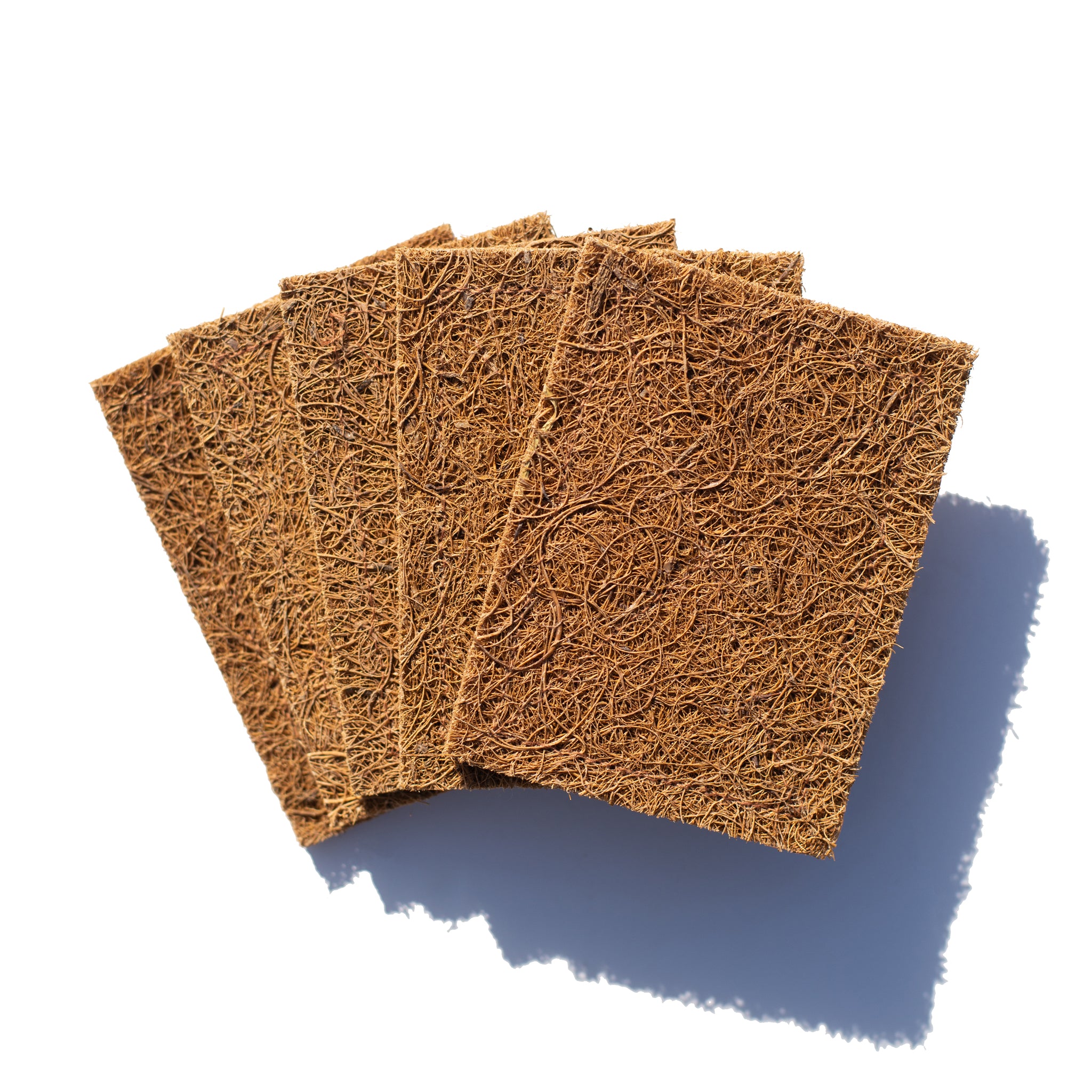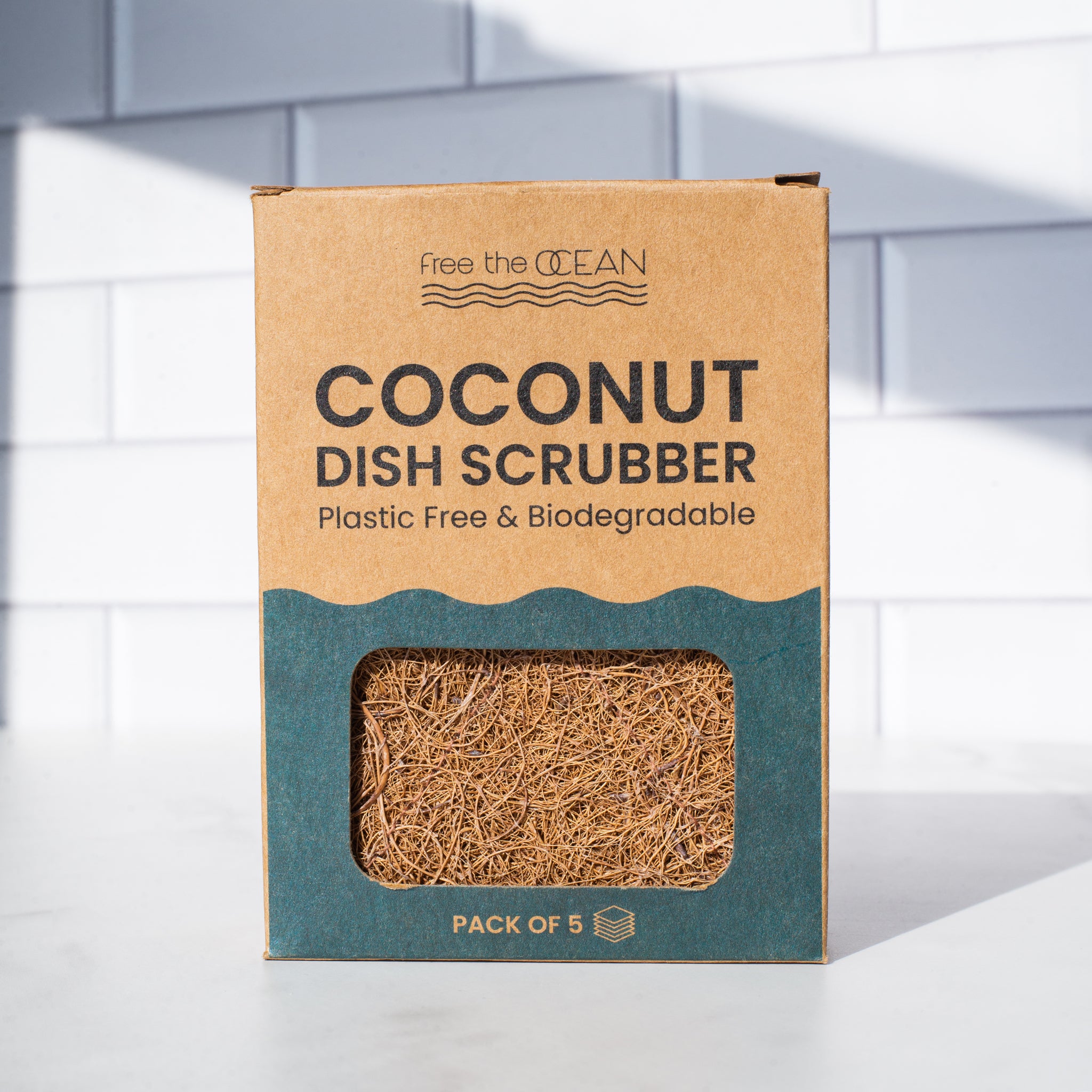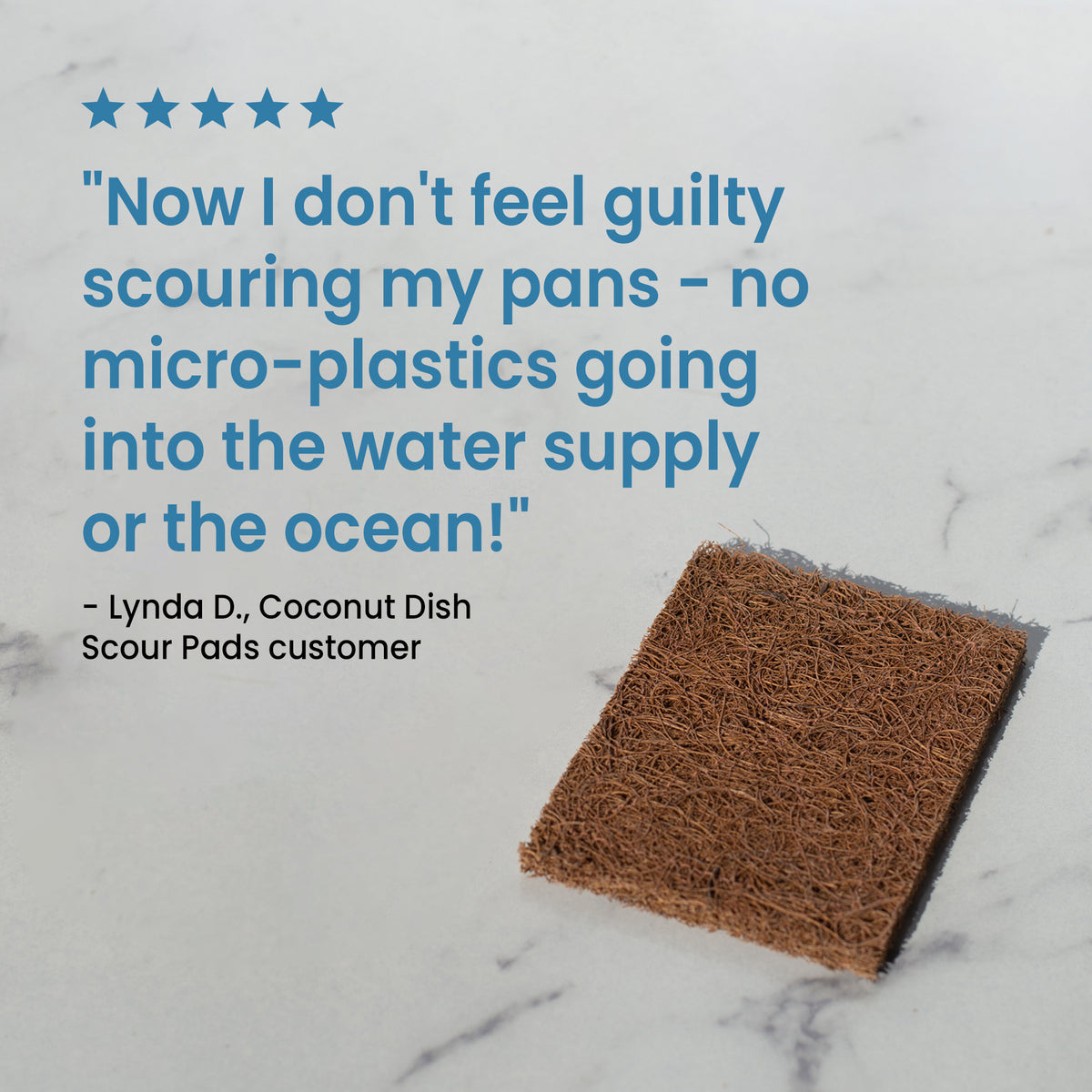 Coconut Dish Scrubber
I love these scrubbers. Makes me feel good not adding any plastic to the environment!
Once you try them, you won't want to use a sponge ever again
They're very effective and durable scrubbers, and they last forever. If you also buy the reusable Swedish dishcloths (another terrific product), you won't need sponges ever again. Use the scrubbers for dishes and the dishcloths for cleaning down countertops. Great combo.
Still did not receive this order!!!
Will seriously rethink any future orders. Every order placed is messed up! You have had my payment since 10/18!
Happy
I was super happy with what I ordered and even more happy not even a tiny piece of plastic to be found ...Loved it all
Great for shower tile grout!
These aren't just for dishes! I used them to clean our disgusting tile grout in the shower and they worked great! I didn't even have to use any cleaning spray which is often so toxic smelling. I just scrubbed the grout lines!