Over 3 million pieces of plastic removed through product purchases.
Fair-Trade Chocolate Bars - 11 Flavors
Remove 10 pieces of plastic!
Delicious fair-trade chocolate bars! 
These chocolate bars are gluten-free, non-GMO, and Rainforest Alliance Certified. Did we mention delicious?
Size: 2.6 in x 0.3 in x 5.5 in
Made in the USA. 
Crème Brûlée Crackle: Crunchy toffee and micro chocolate chips in a vanilla white chocolate center with a dark chocolate shell.
Candy cane: A decadent dark chocolate truffle bar with peppermint and crunchy candy cane bits.
Peanut butter crisp: A returning favorite! Peanut butter and crispy rice bites in creamy milk chocolate. 
Pumpkin spice chai: Smooth milk chocolate infused with cinnamon, ginger, clove, nutmeg, allspice, and cardamom, with bright and bold notes from black tea.
Dark sea salt: Crunchy toffee with a hint of sea salt in our classic dark chocolate.
Hazelnut butter crisp: This meltaway truffle bar combines an irresistible blend of hazelnut butter and brown rice crisps in milk chocolate. 
Mexican hot chocolate: Fresh ground cinnamon, pure vanilla extract and a pinch of cayenne pepper create this dark chocolate recipe. 
Meltaway mint: Double-distilled peppermint oil infused into smooth milk chocolate. 
Happy birthday: Colorful birthday cake truffle center with confetti pieces in milk chocolate. Flavor notes: yellow cake, and vanilla frosting - sweet with surprising crunchy bits of colorful (dyed with veggies!) confetti candy.
Campers S'mores: Milk chocolate loaded with graham cracker biscotti and white chocolate chips. The sweet taste of nights under the stars. 
You are sunshine: A blend of granulated honey crystals, blackberry blossom honey, and organic honey nut cereal is swirled in milk chocolate with a pinch of Himalayan sea salt for a bar certain to elevate happiness all around.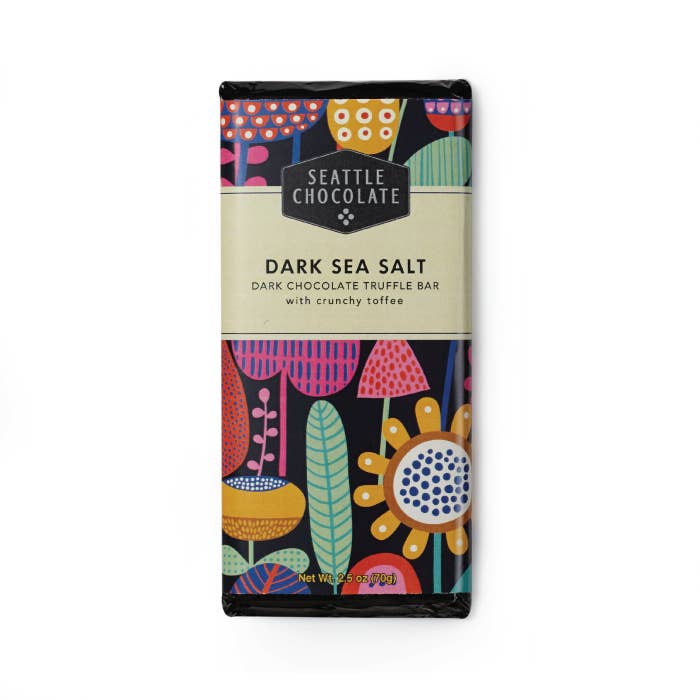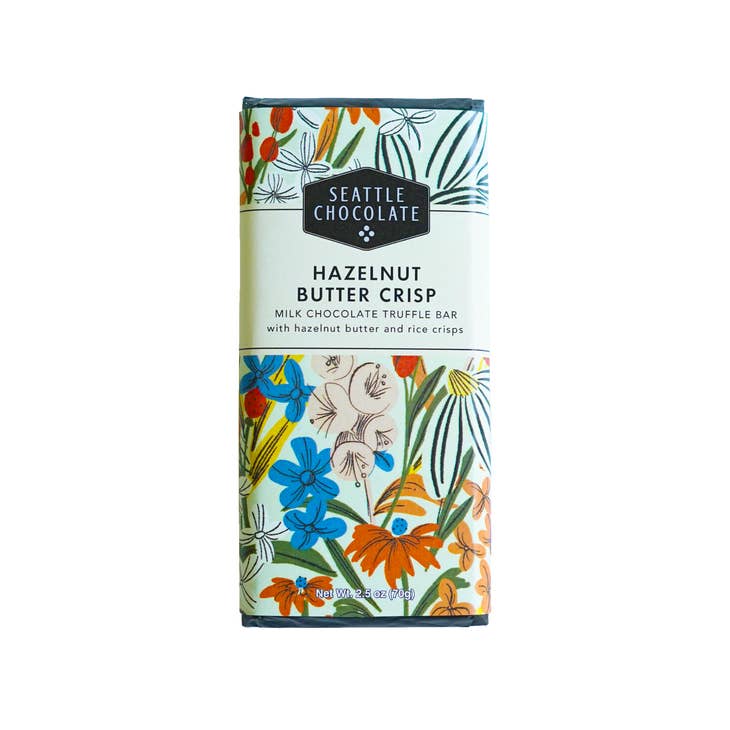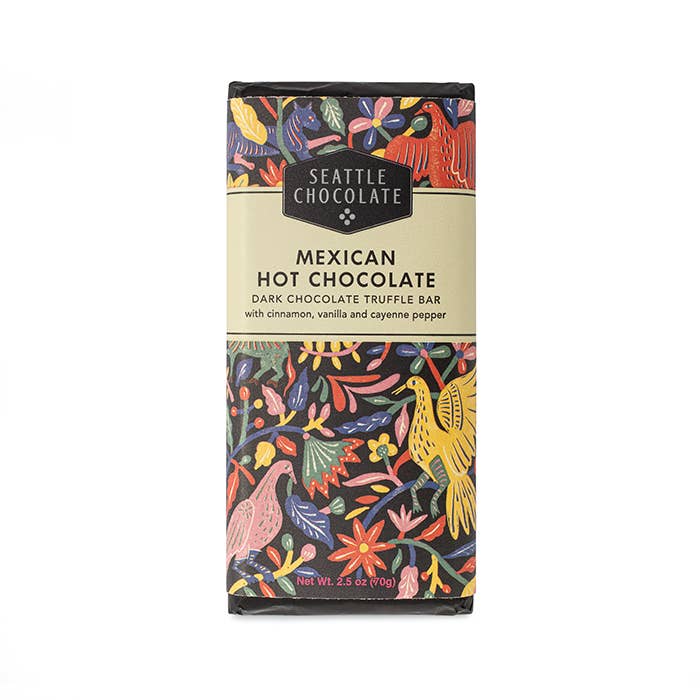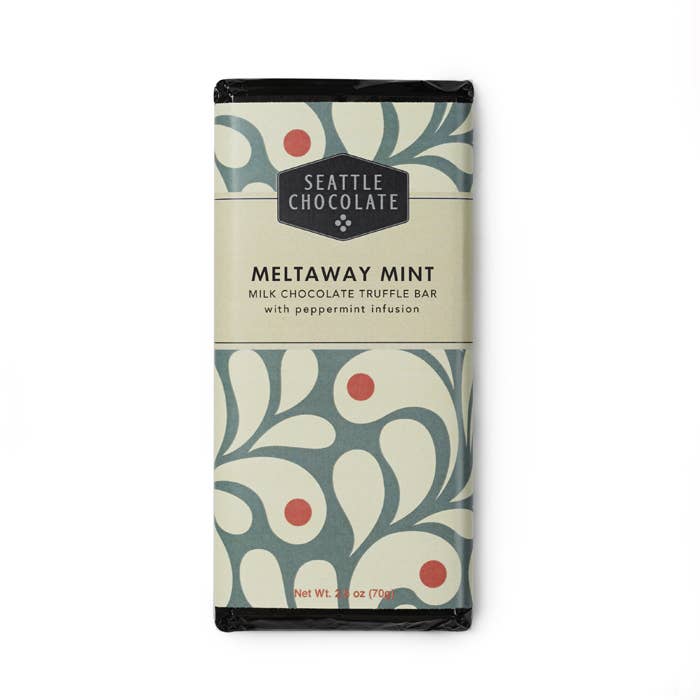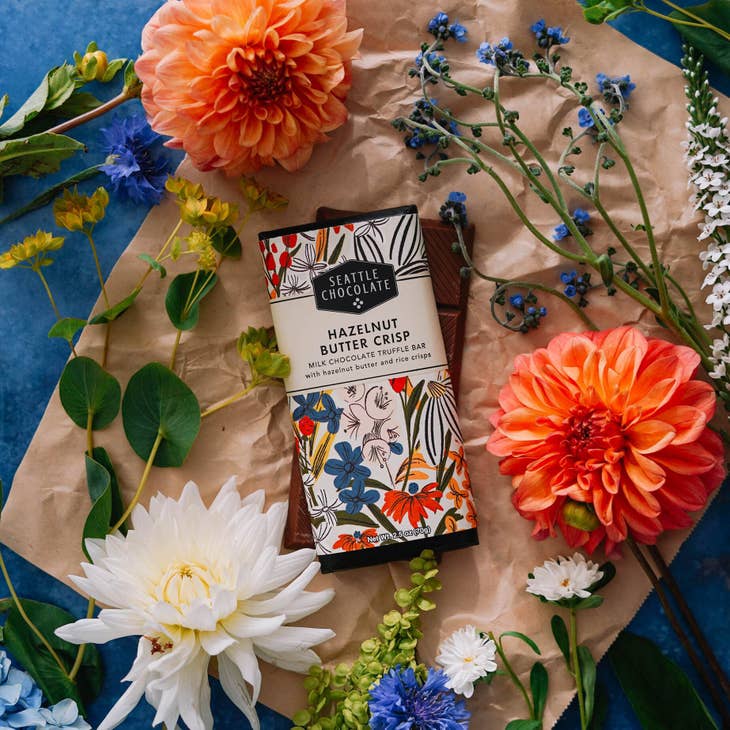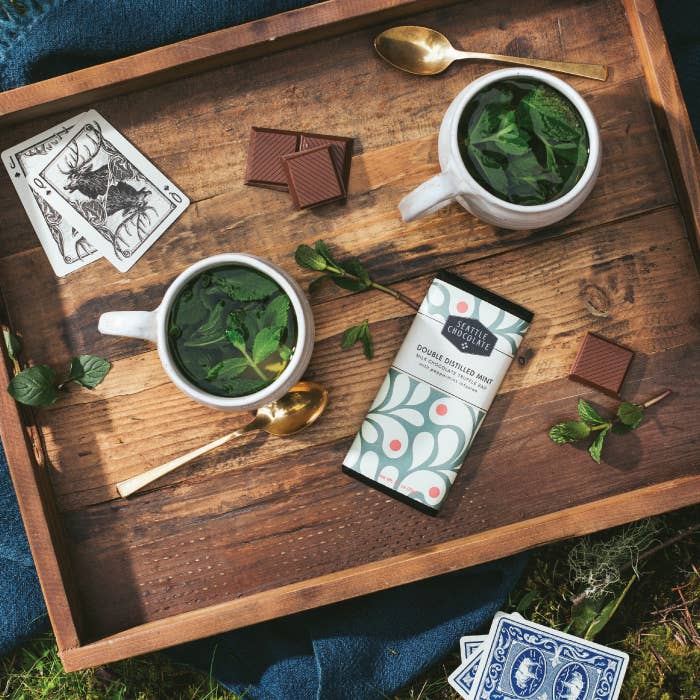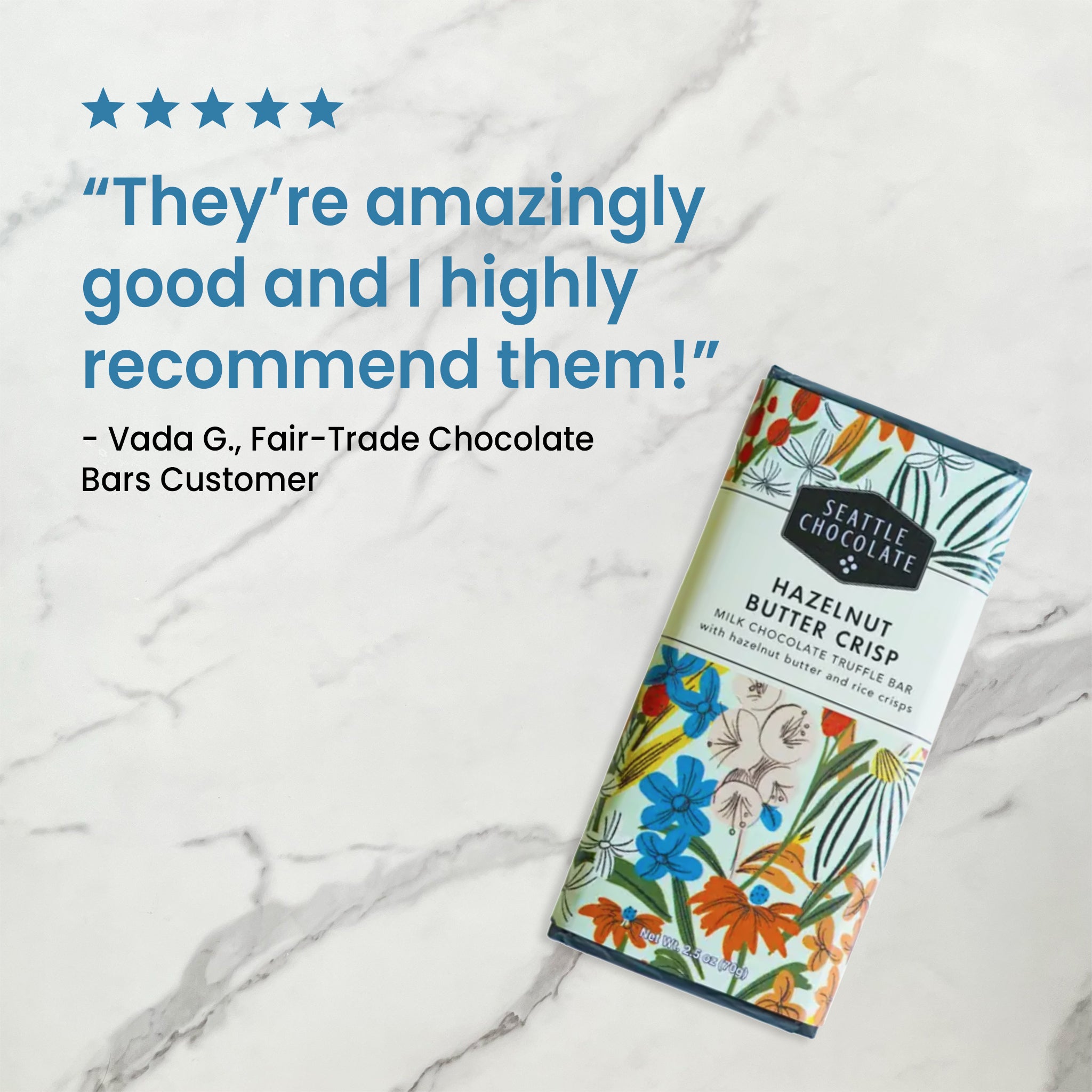 5-stars all around
These are delicious, fair-trade chocolate bars packaged in beautiful wrapping that can be recycled. And they are made in the USA.. what's not to love! I'm back to order more for gifts, the holiday versions. :)
Irresistible!
Literally, irresistible. I ordered this candy bar because the idea of dark chocolate and Toffee sounded delicious. I intended to make this treat last all week. HA! It was gone in 24 hours - and I didn't share.
Smooth dark chocolate
Smooth, lightly salted, dark chocolate with tiny toffee crunchies...lovely flavor!
Yum!
Very good chocolate. I've tried 4, and they're all yummy!