Over 2.8 million pieces of plastic removed through product purchases.
FTO Bamboo Cotton Swabs - 200 Pack
Remove 10 pieces of plastic!
A sustainable alternative to single-use plastic swabs.
Our pack of 200 swabs combines the durability of bamboo with the softness of cotton. By choosing our eco-friendly swabs, you're making a positive impact on the environment while still enjoying the convenience and effectiveness of a reliable cotton swab. Small actions, big impact!
100% plastic-free and compostable, they're similar in size to regular cotton swabs and come in a sturdy recycled kraft paper container.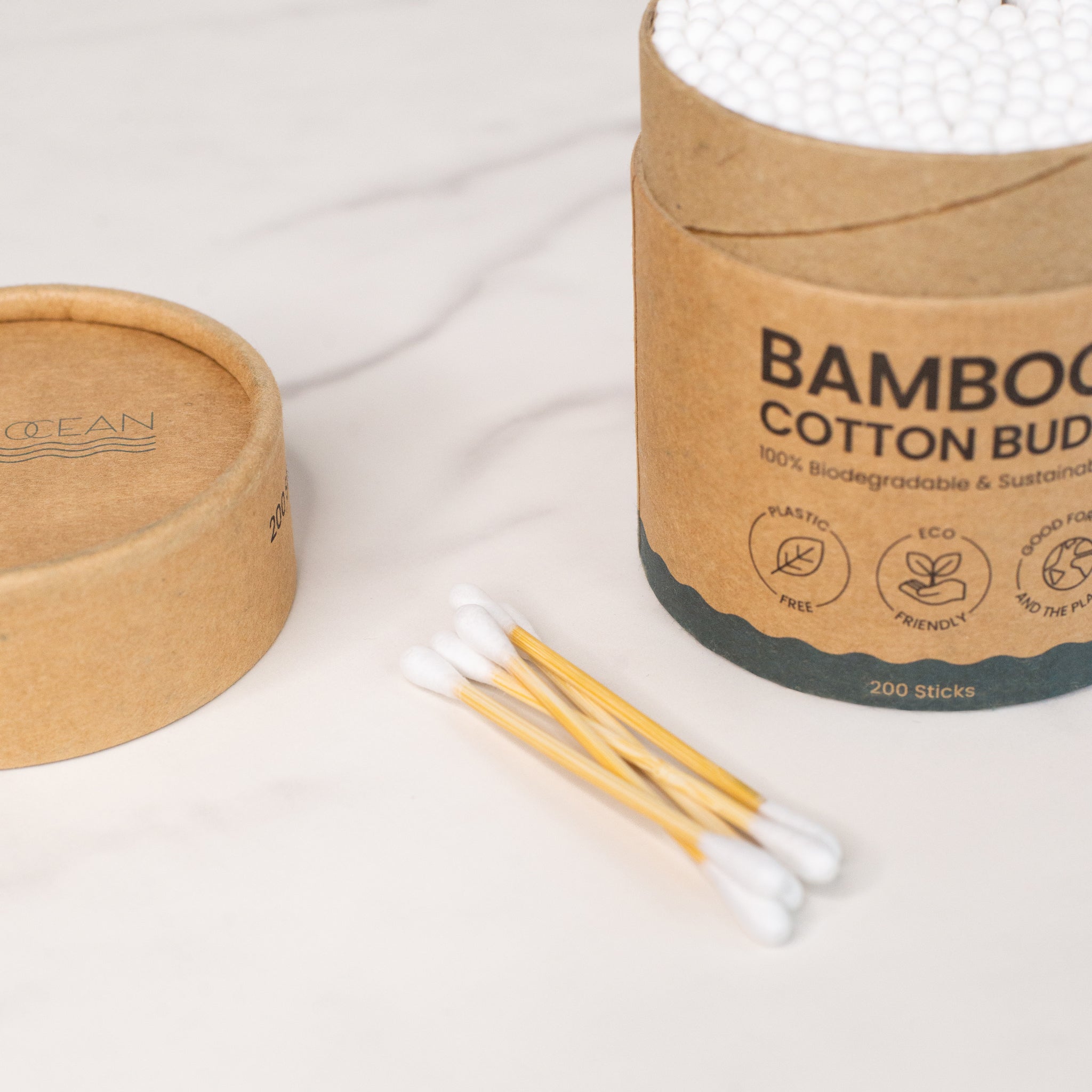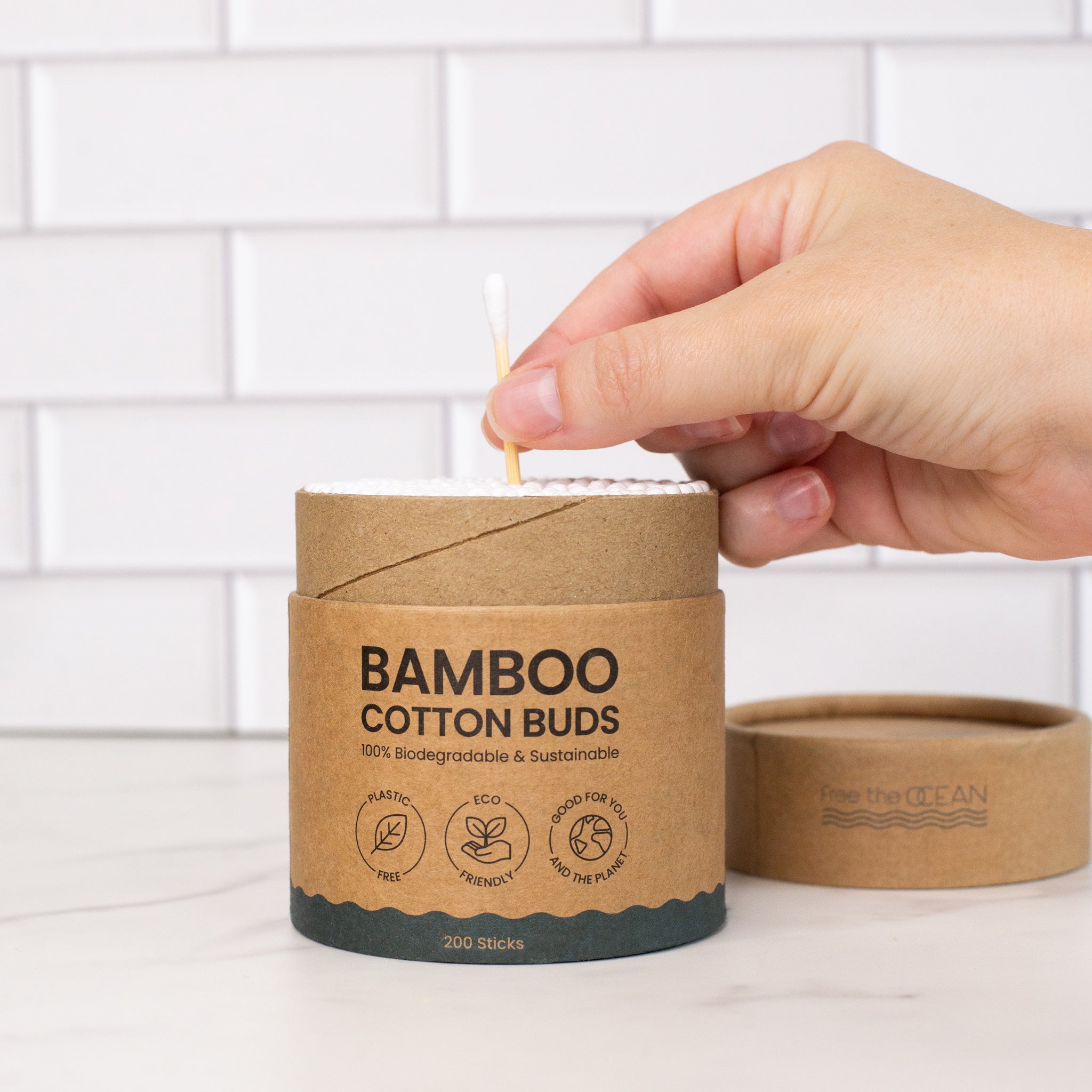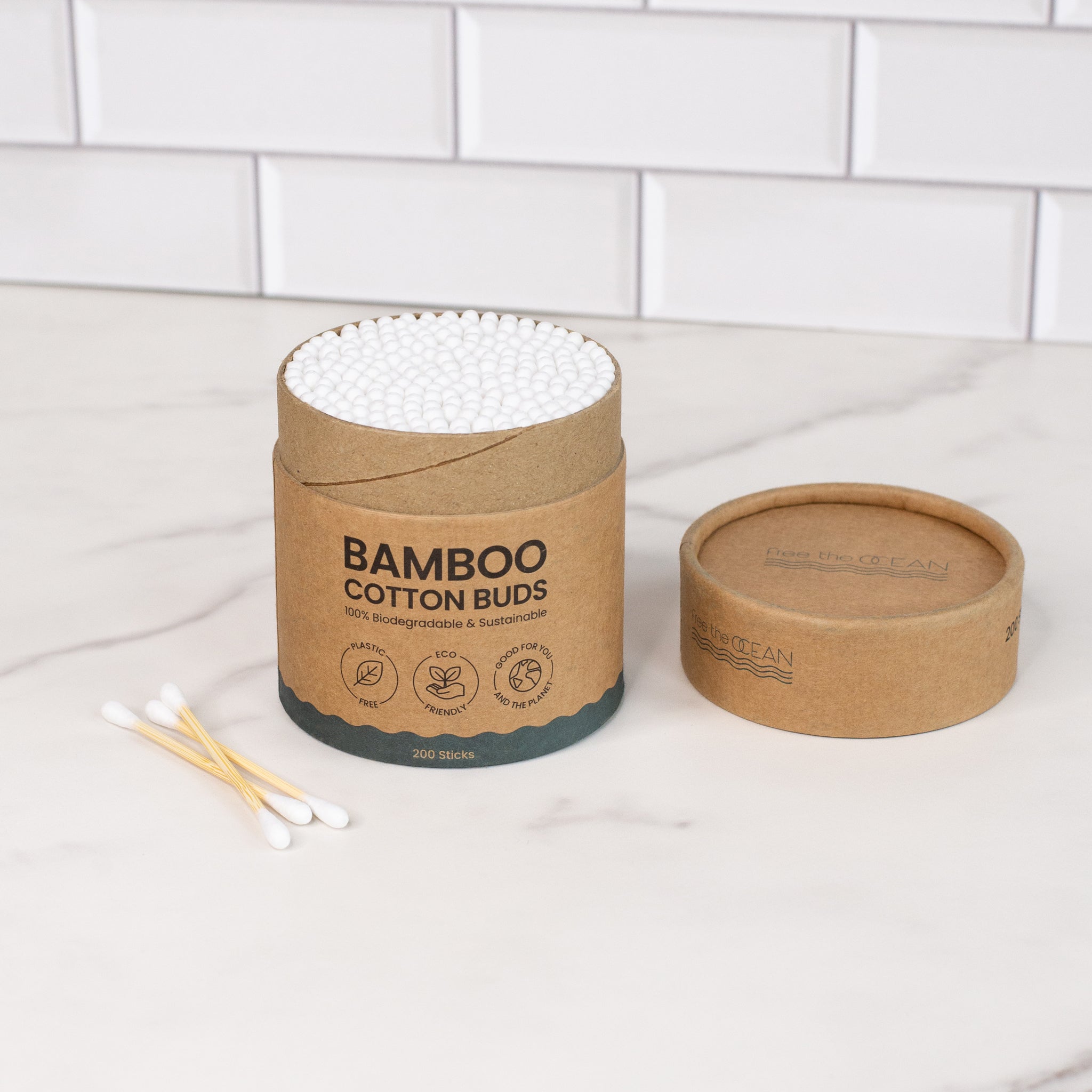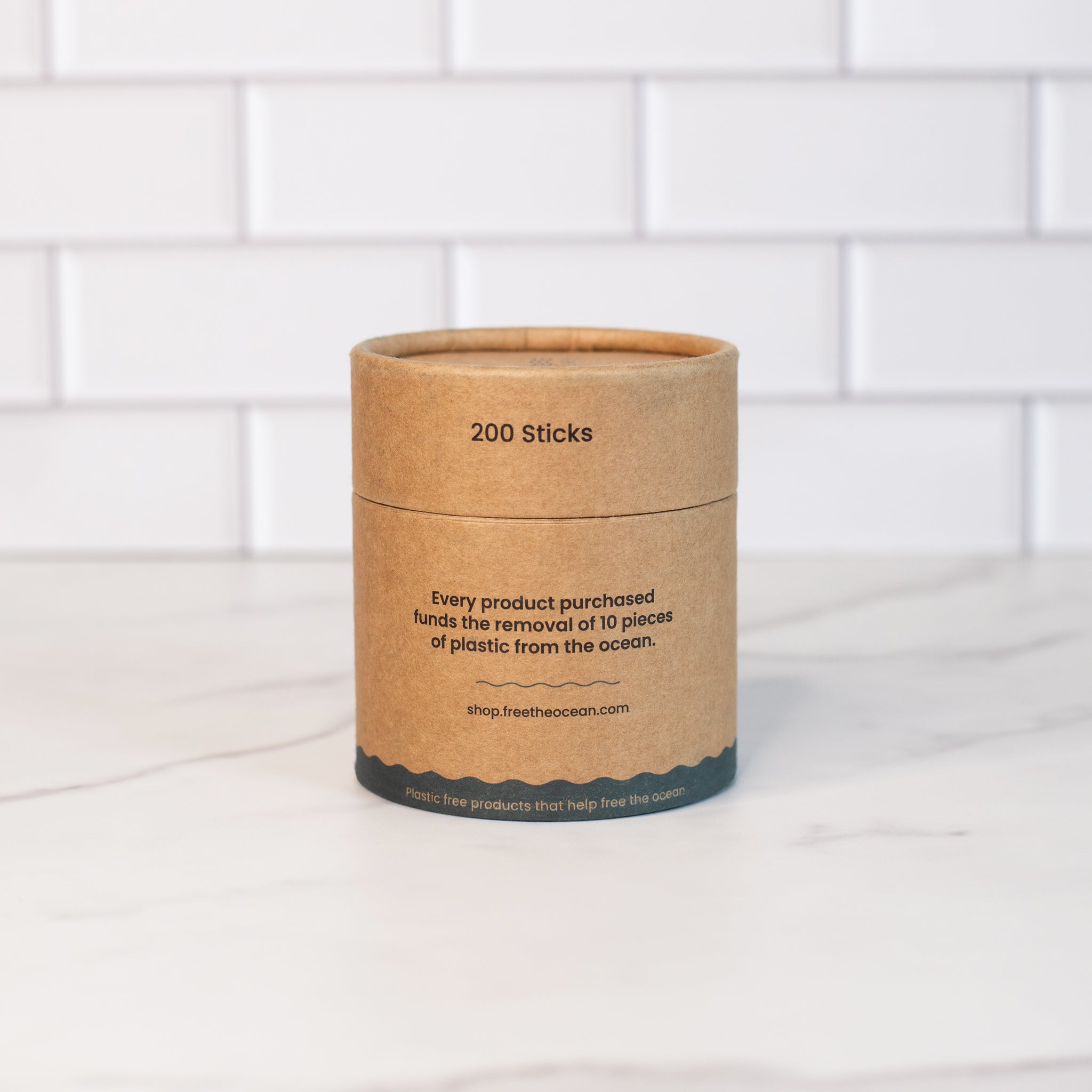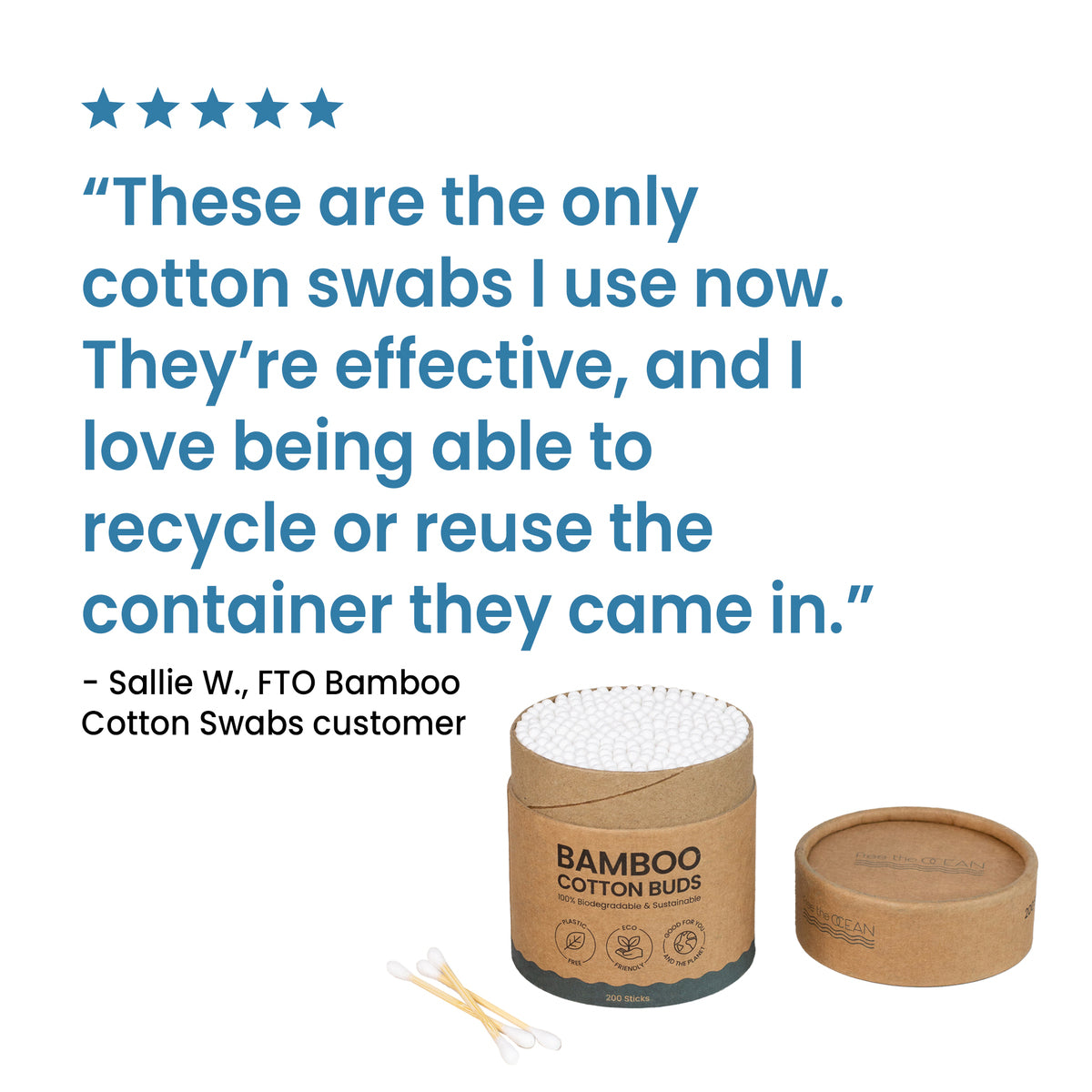 Very Well Made
I've been using wood swabs for decades. I decided to try Bamboo because of it's sustainability. These swabs are the best I've found in either wood or Bamboo. They don't snap in half and there is a nice amount of cotton on them. These are my new go to.
Compostable swabs
No issues with ordering or delivery, product is exactly as promised. Nice
Sustainable!
We're working all the time to reduce our use of plastics. We're thrilled with these cotton swabs. Soft. Compostable. No plastic. Thank you Free The Ocean for your support of our planet.
Environmentally friendly
Work well. Every little bit helps save the dying planet.
Excellent
I love the bamboo/cotton swab sticks