Over 3 million pieces of plastic removed through product purchases.
FTO Cotton Mesh Produce Bags - Set of 3
Remove 10 pieces of plastic!
Your produce & the planet will thank you.
Say goodbye to single-use, plastic produce bags that drift into our oceans and sit in landfills for years. Our 100% GOTS Certified organic cotton mesh produce bags are perfect for your grocery hauls! 
They keep fruits and vegetables fresh longer than plastic bags, with their breathable fabric. Sustainable, organic, biodegradable, and reusable, each cotton drawstring bag can eliminate up to 1000 plastic bags over its lifetime.
The set includes 1 small, 1 medium, and 1 large produce bag. 
Dimensions: Small = 20*25cm. Medium = 25*30cm. Large = 30*35cm.  
Durable: 

We use double-stitched seams, and top-quality cotton, with a drawstring for extra closure.

 
How to Wash: Machine wash or hand wash cold with like colors - let air dry.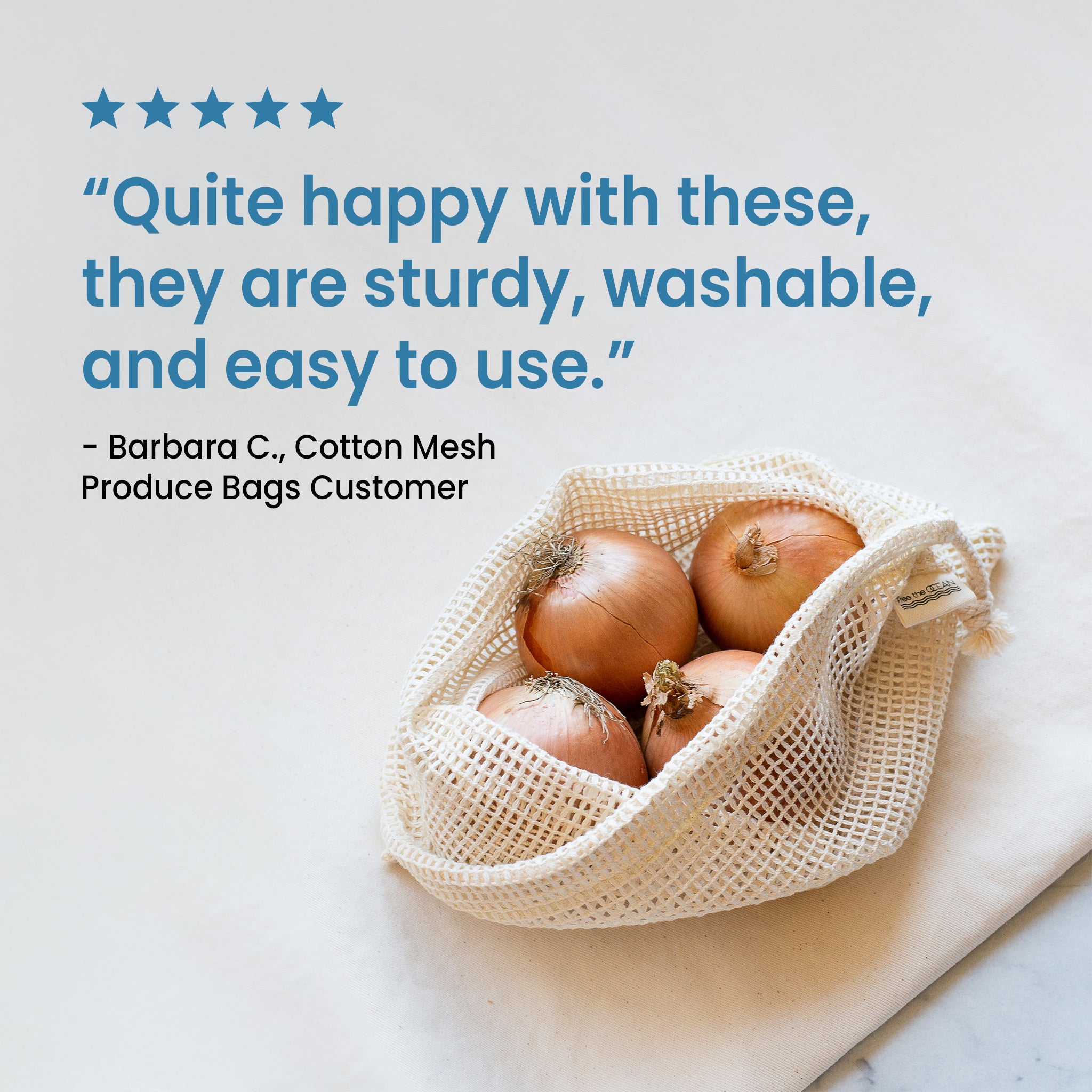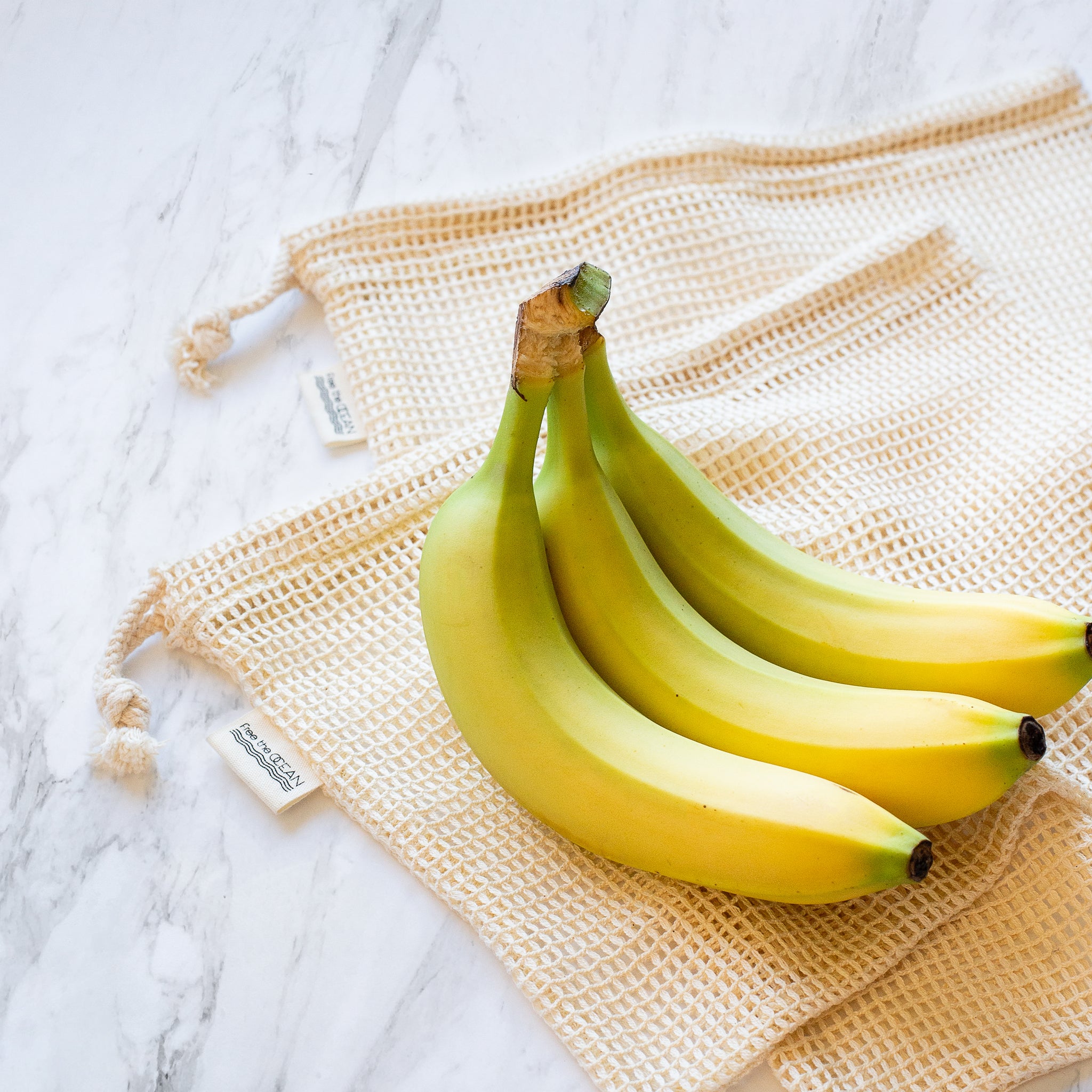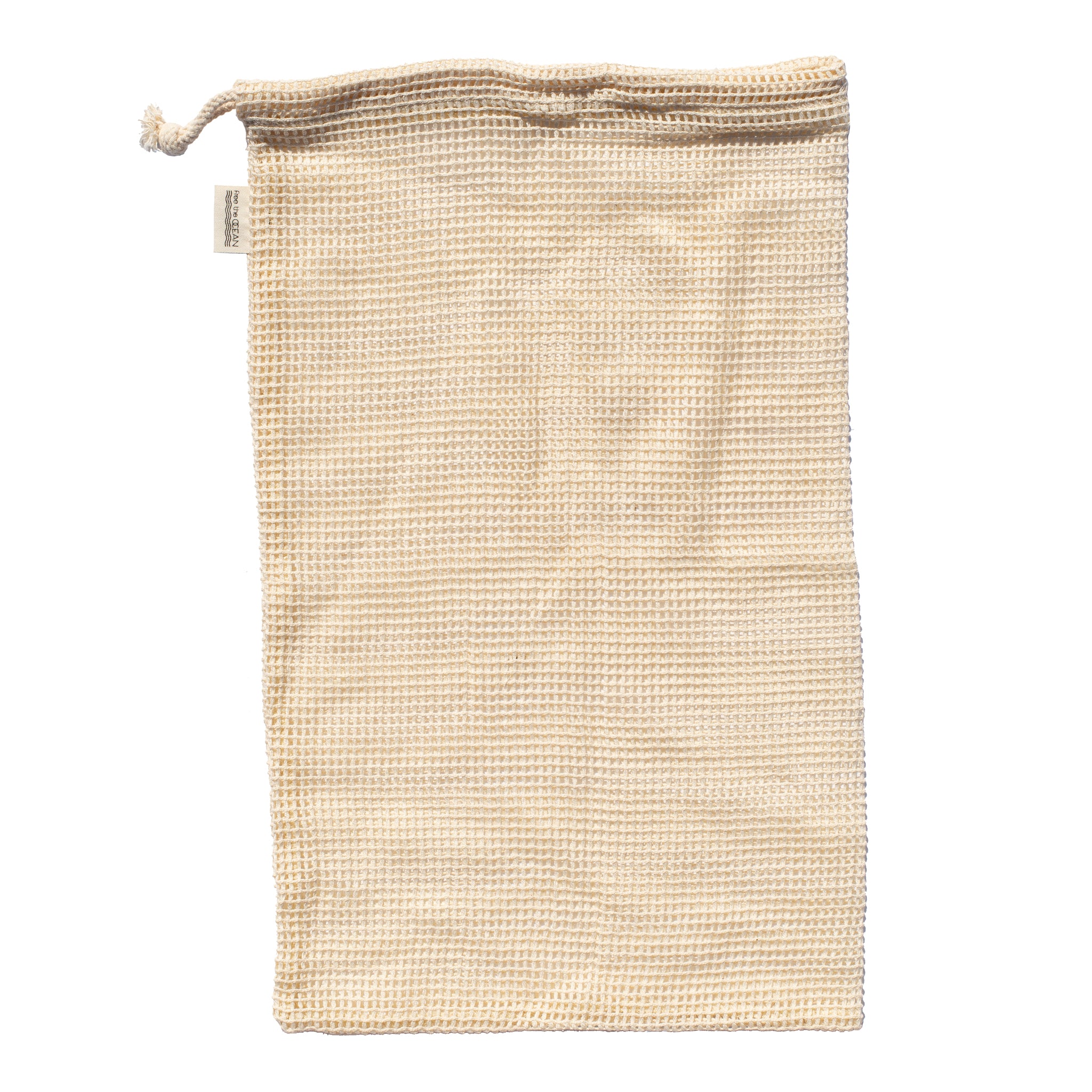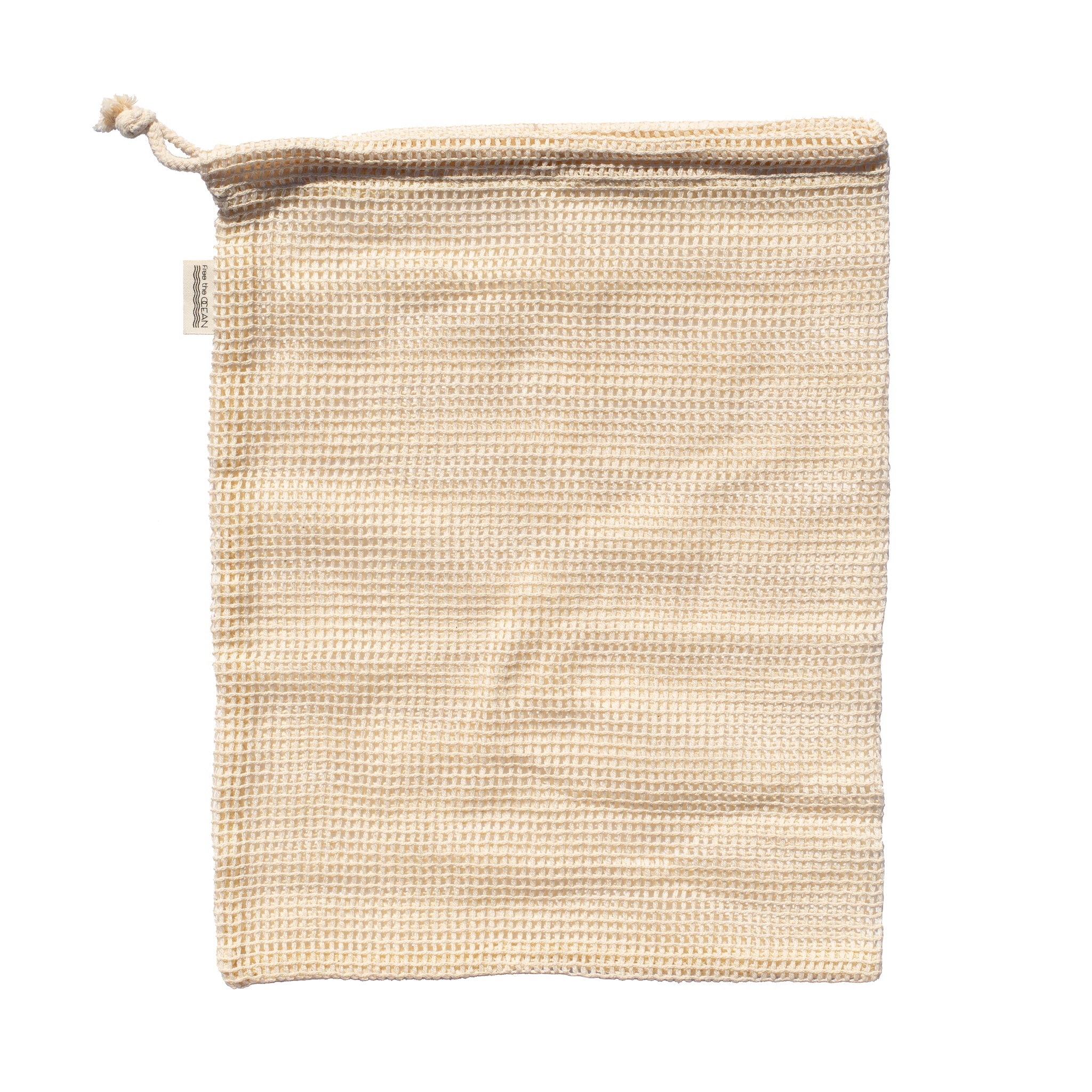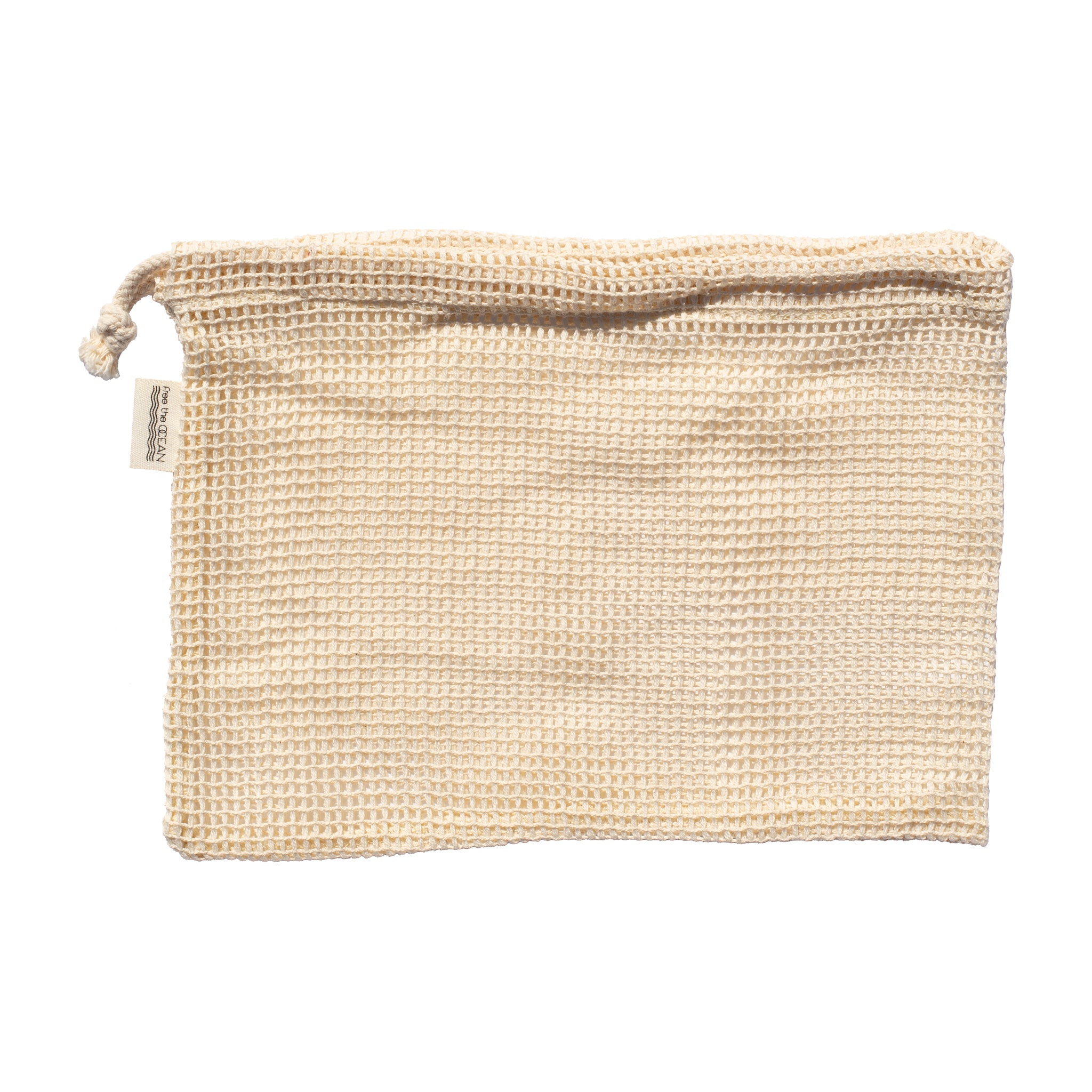 Breathable vegetable bags
I love the soft cotton and convenient variety of sizes of these bags! Good deal!
I really like them!
I like to scrub produce with water as soon as I bring it home to keep down fruit flies, and these bags make it easy! Afterwards, I just toss them into the laundry. The only quibble is that I could use a bigger one for larger vegetables like cauliflower and lettuce.
Mesh Produce Bags
Bought 2 sets and love them. Wonderful variety of sizes. Have had people ask me where I ordered them - hope they remember your name.
Great idea!
Gave them to my daughter as a gift-she really likes them. She is very eco-conscious and is a vegan, so she buys a lot of fruits and veggies. She really liked the idea of taking these to the store for produce instead of using plastic bags (thank you to J. W. For that tip!).
Great for rinsing produce!
I like to rinse produce as soon as I bring it in from the garden or the store. These bags are great for that. I put produce into them at the store, and I gather root vegetables from my small garden into them. You can rinse fruits and vegetables under running water without even unpacking them. The cotton mesh lets you give them a gentle scrub to get rid of dirt and fruit fly eggs. Afterwards, you just toss the bag into the laundry. Love them!