Over 2.8 million pieces of plastic removed through product purchases.
FTO Bamboo Utensil Set
Remove 10 pieces of plastic!
The perfect alternative to plastic disposable utensils!

Each set comes with a canvas carrying case, bamboo straw, straw cleaner, chopsticks, knife, fork, and spoon. Excellent to carry in your purse, for camping, picnics, emergency kits, and more!
Eco-friendly, lightweight, and beautifully crafted, these are an easy addition to a zero-waste lifestyle. You can take them on the go to just about anywhere you plan to eat.
Durable: Bamboo is an extremely strong and long-lasting material.
To clean: Dishwasher safe, but hand wash is recommended for longer life.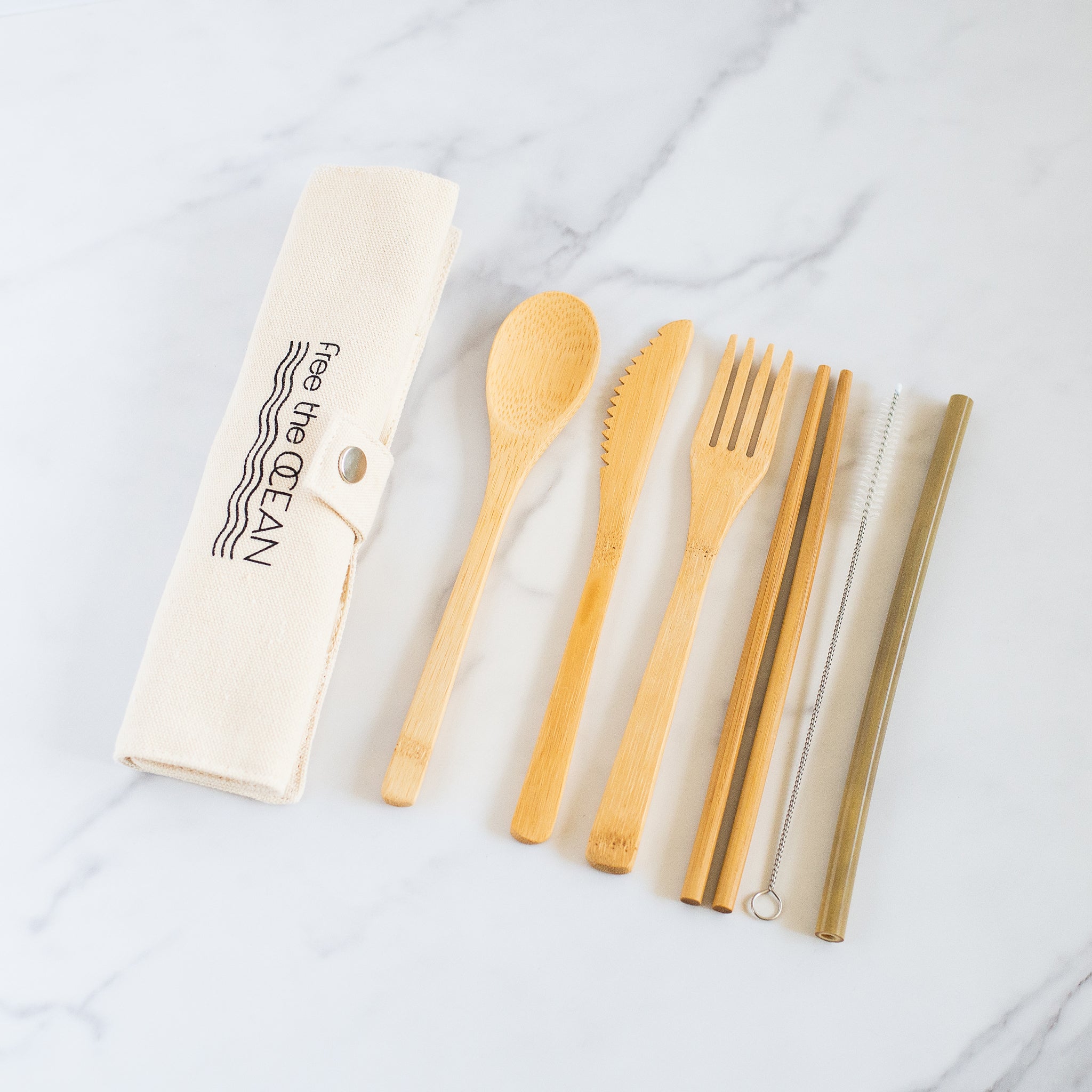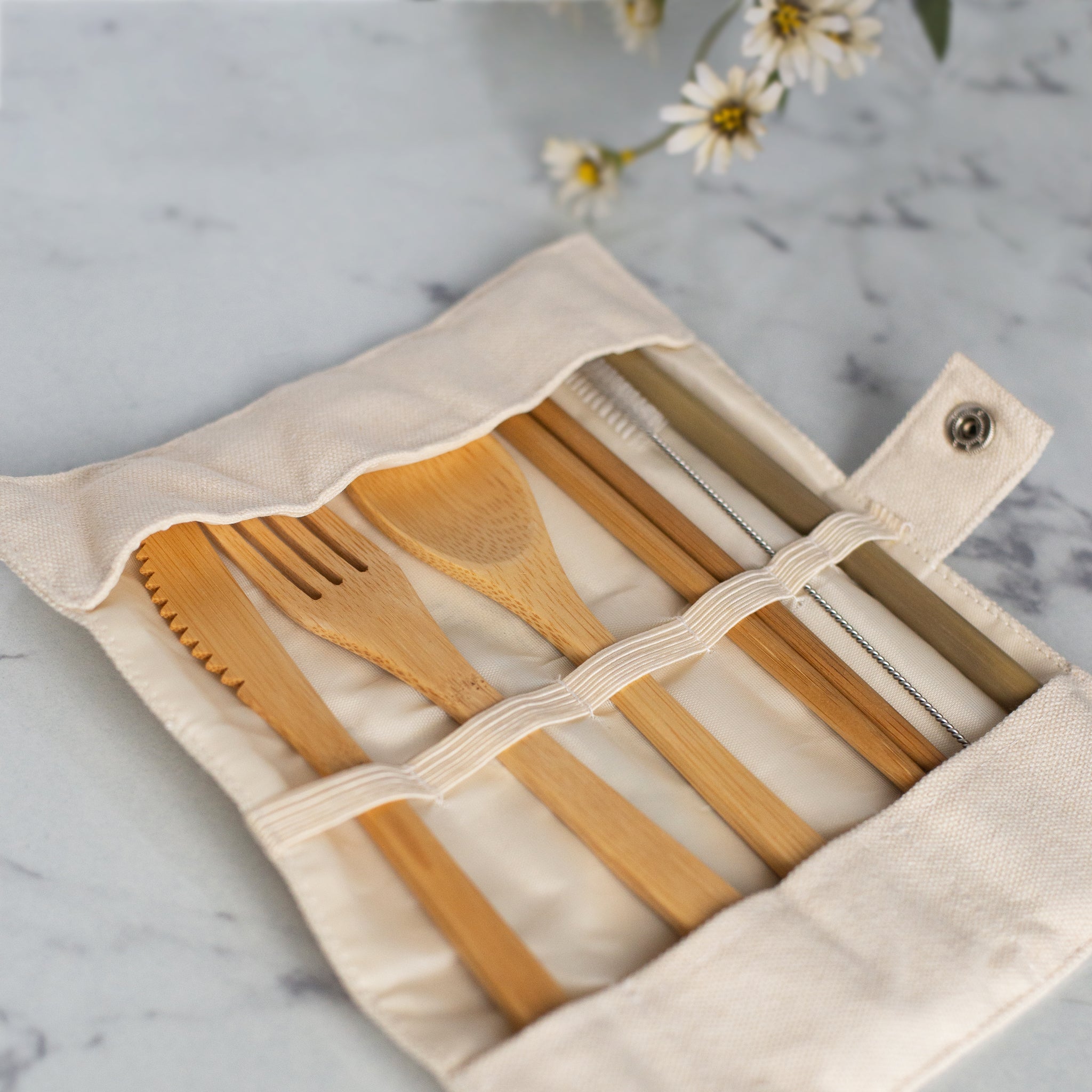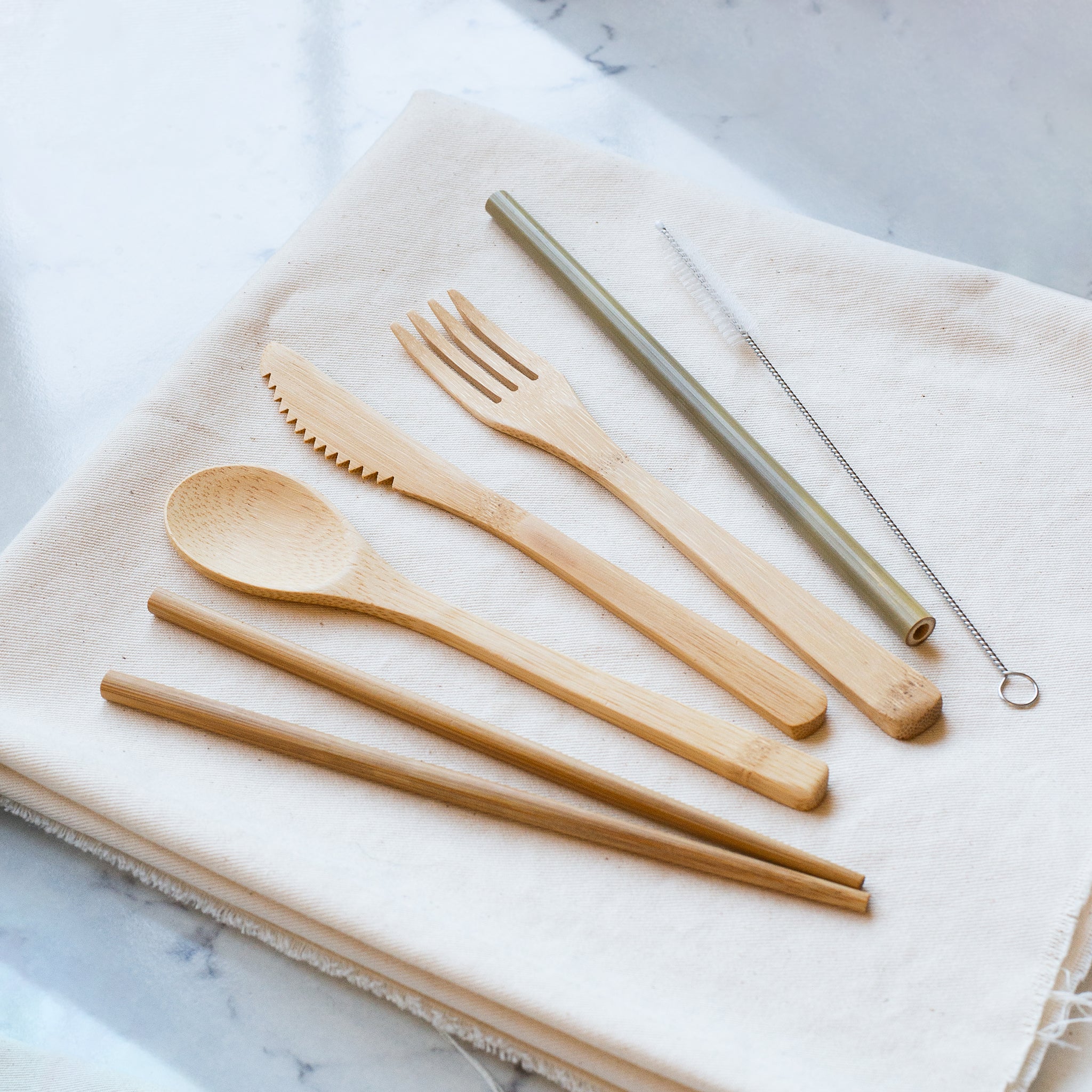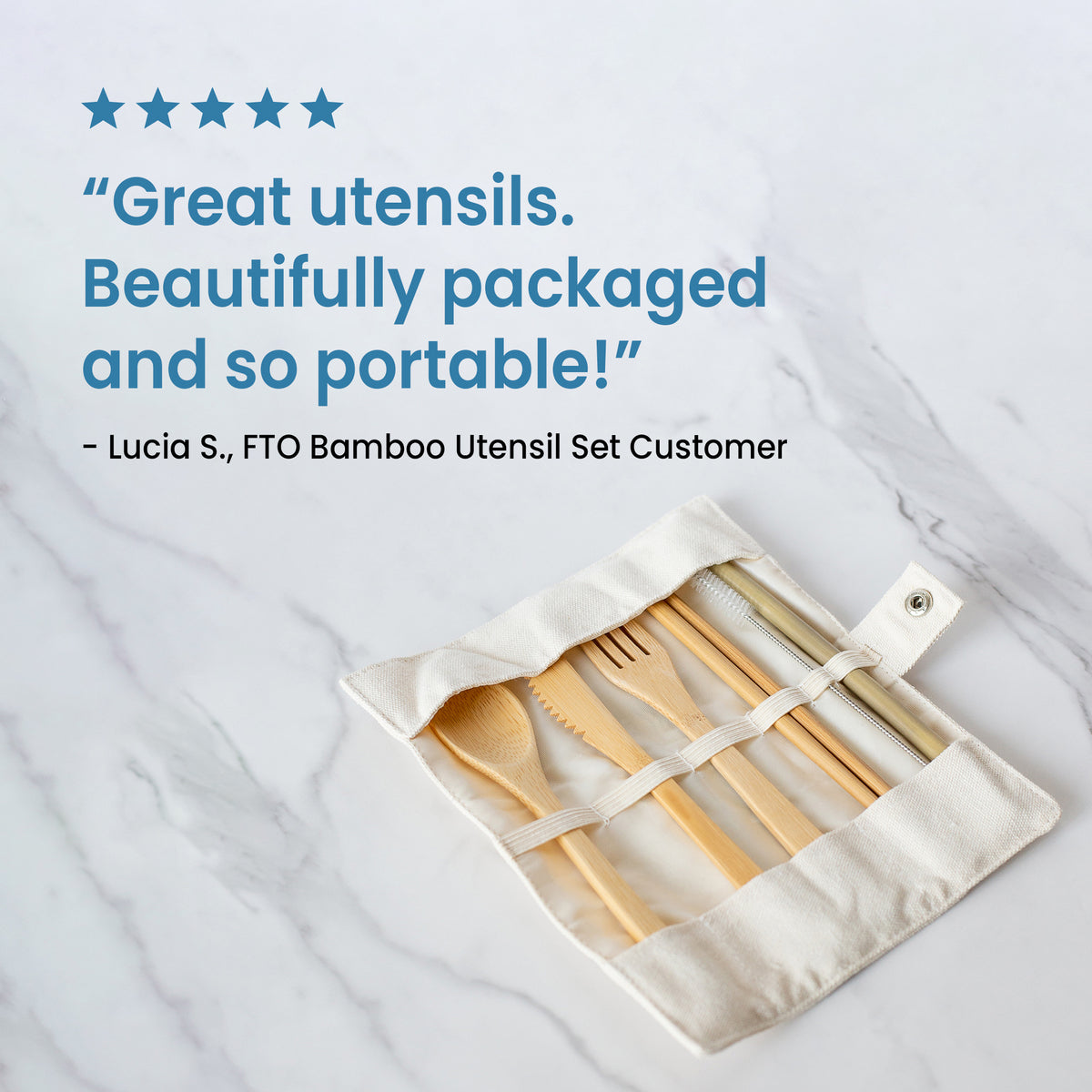 Bamboo Utensil set
I love this set. I use it for travel and at work. It saves on using plastic!!! It is a quality set wrapped it its own travel bag!
excellent idea
I love this utensil set; well engineered, very clever design, and sustainable!
I bought this as a gift for my daughter. She absolutely loves it!
Thank you for continued brilliant ideas to help "our" planet.
C. Brewwr
Awesome utensils
Bought these sets in Maui. Use them in my picnic basket, car n motorcycle trips. They're handy, attractive n so functional.
Sweet
A wonderful gift for a camping friend.
Love these!
I love this bamboo utensil set! I have always been a fan of bamboo utensils and this set does not disappoint! They appear to be very well made and beautiful! I love being able to help clean the oceans of plastic by purchasing these unique products!