Over 2.8 million pieces of plastic removed through product purchases.
FTO Coconut Dish Scour Pads
Remove 10 pieces of plastic!
Scrub away grease, stains, and food without leaving behind harmful microplastics.
Did you know kitchen scrubbers are made from non-recyclable plastic? They shed off tiny amounts of microplastics which are toxic to us and our environment. 
These scour pads are made from totally natural ingredients; coconut coir and natural rubber. They're 100% biodegradable and home-compostable. Reach all tricky corners of your plates and pots with these scratch-free pads!
Size: 100 (l) x 75 (w) x 5 (h) mm
Made in India.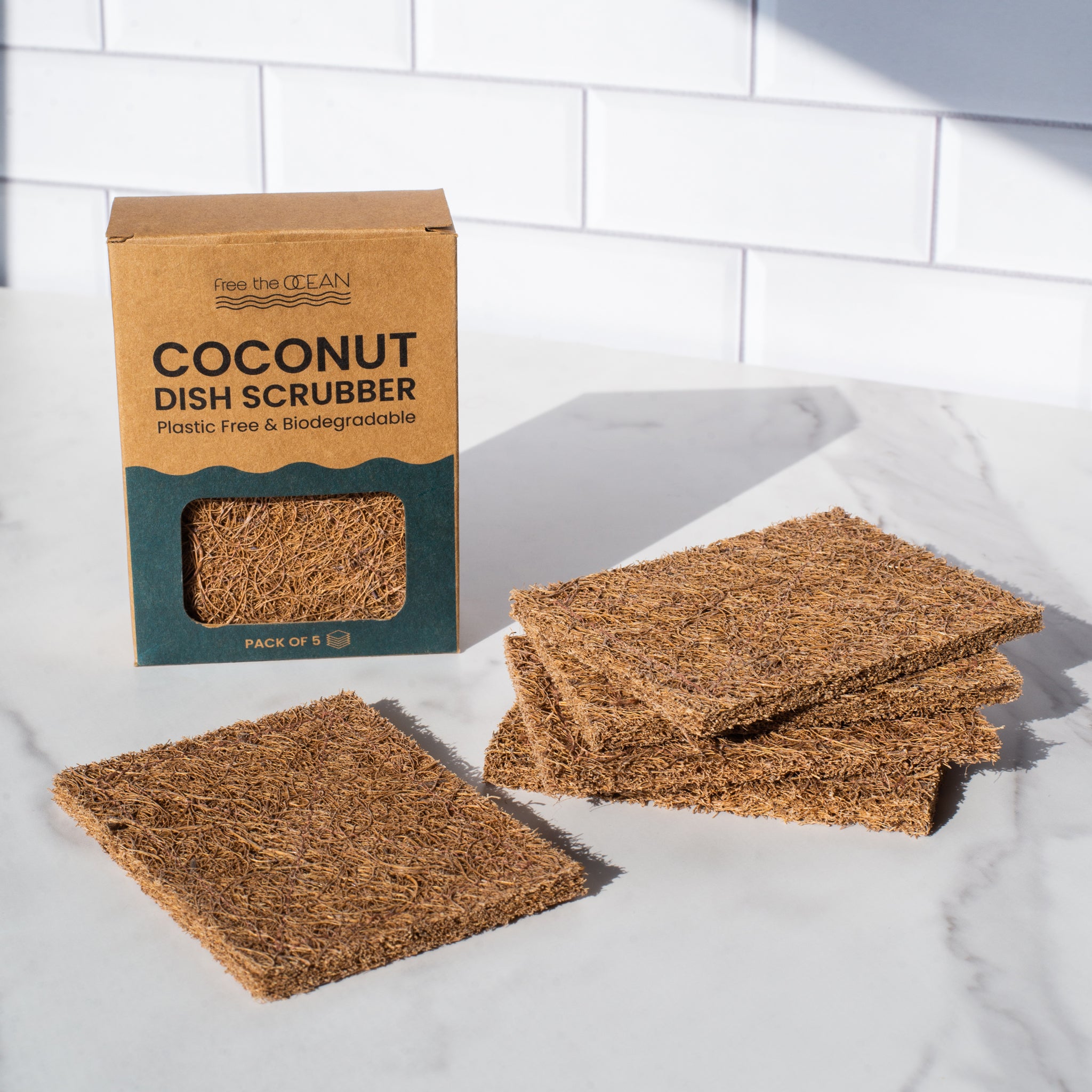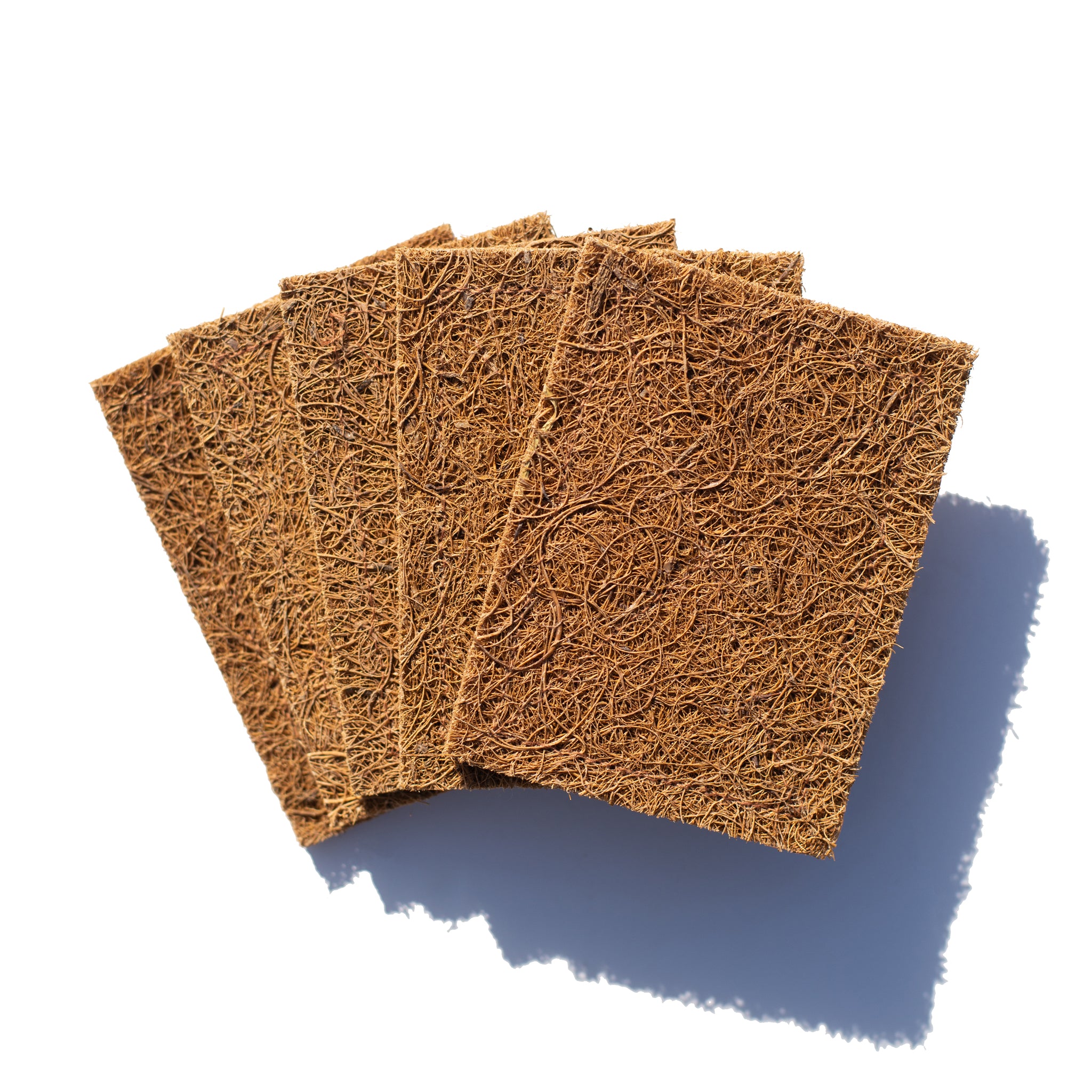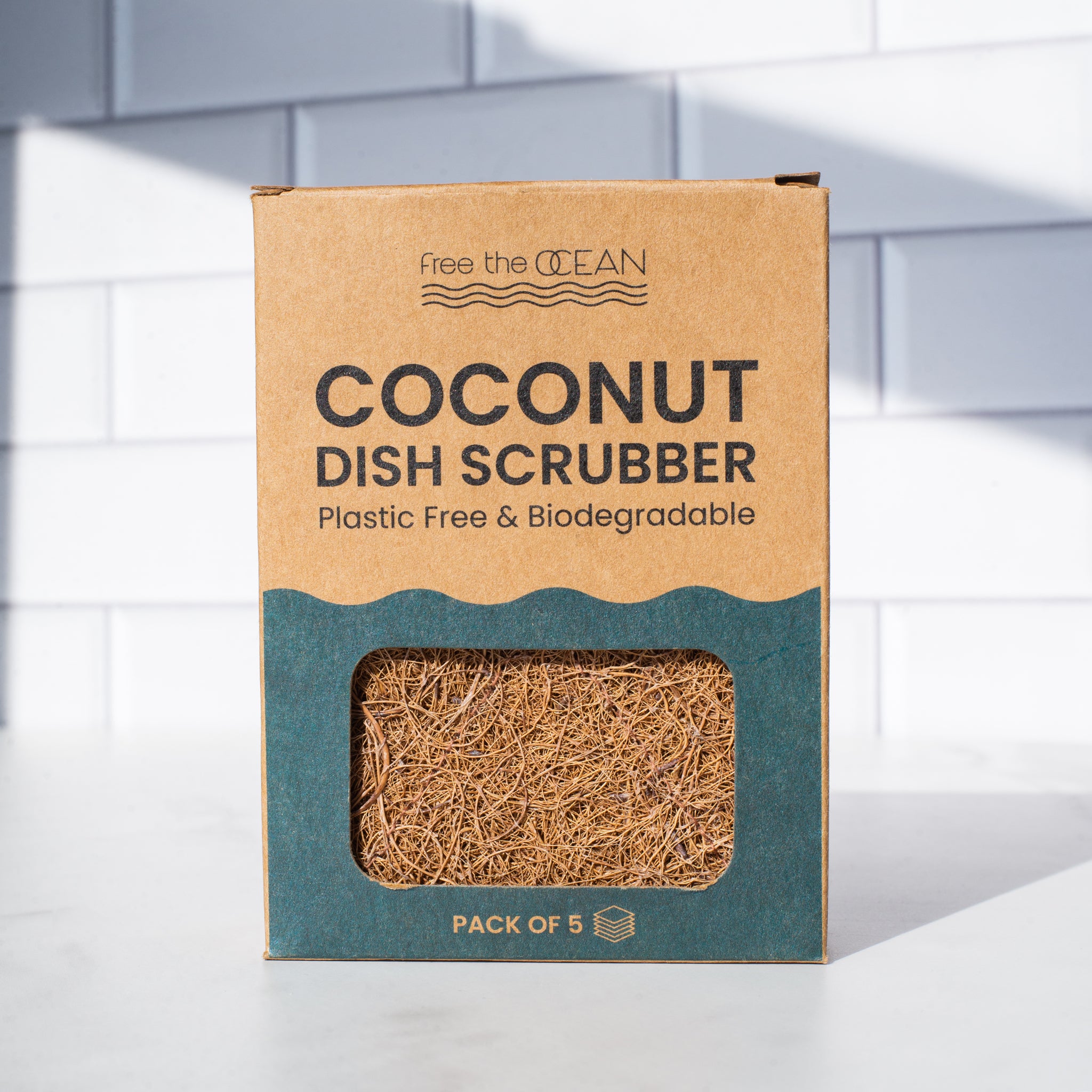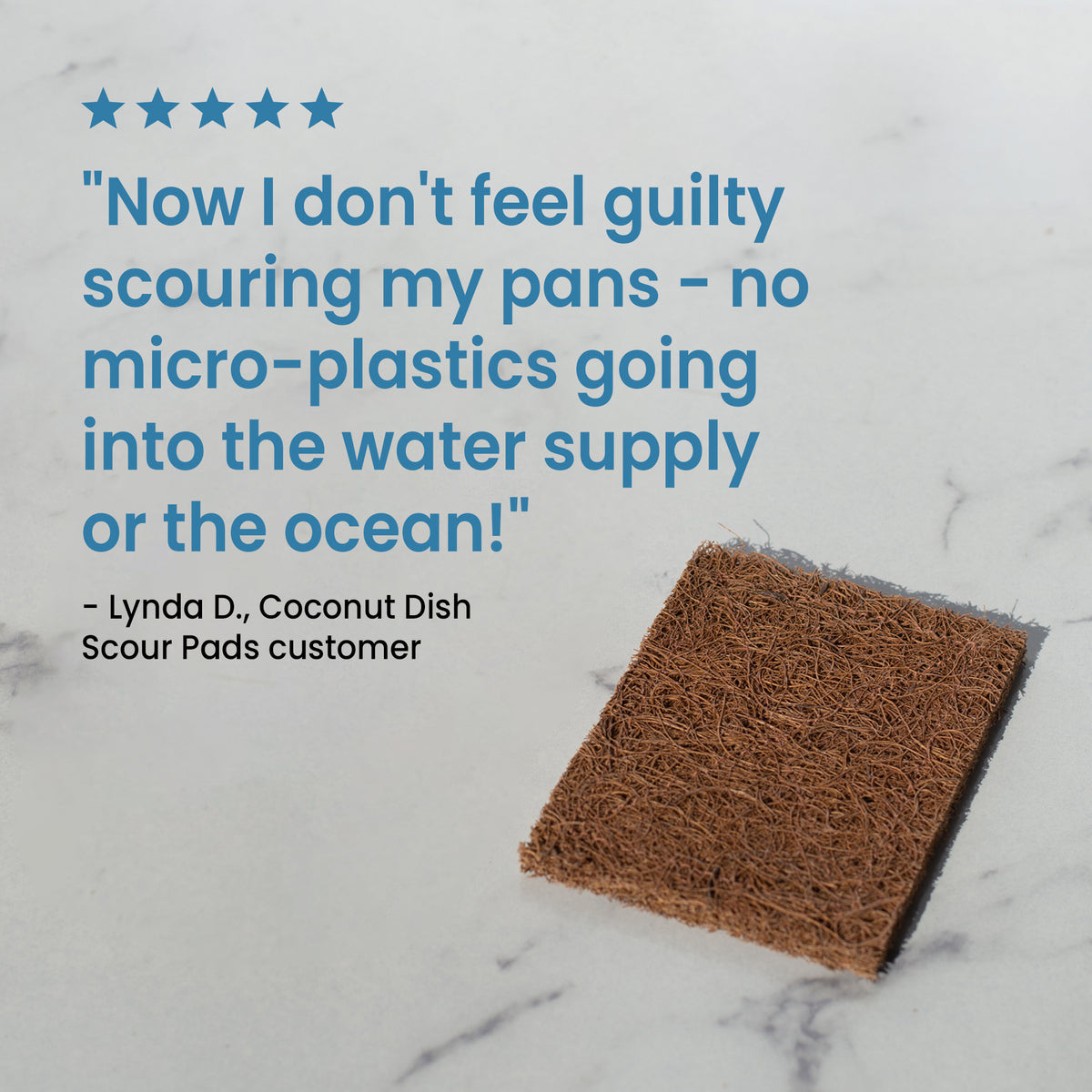 A little rough around the edges
Tough little scrubbers. These will last quite a while where store bought land fill polluters last just a while. They are a bit prickly on the edges, but haven't cut me. I like them. Plus I help the planet
Purchase with a purpose
So glad I purchased the coconut scrubbers. They do not soften up like plastic scrubbers, took a bit of time getting used to that, but this product is another step towards not using plastic. Works better than plastic scrubbers too.
Thank you FTO
Coconut scrubbers
Didn't mean to order these but I did need them. Work great.
Coconut Dish scour
Does a great job of cleaning the pots and pans. Kind of stiff in the beginning but works great.
Tuff Scrubber!
Not sure I would like this item but I want to support FTO whenever I can.
Well, this scrubber is very stiff, very stiff!! BUT, once it is broken in it does a great job of cleaning pots and pans. I'll be interested in how long it will last before replacement is needed.
All in all? A Great scrubber! By the way, your little yellow sponges exceed my expectations. I don't usually use sponges but this one is soft but tough!