Over 2.8 million pieces of plastic removed through product purchases.
FTO Bamboo Hair Brush
Remove 10 pieces of plastic!
Zero waste & plastic-free hairbrush!
This bamboo hairbrush is great for all hair types and offers an alternative to those made with plastic and other synthetic materials. It has a natural and comfortable feel and functions exactly like conventional hairbrushes. 
The brush pins are made from pure bamboo, the cushion base is made from natural rubber, the bamboo handle is coated with beeswax, and the packaging is made from paper only.
Care: This brush is resistant to water damage but avoid excessive water exposure. When properly cared for, this hairbrush can last for decades.
Dimensions: 11" x 4" x 2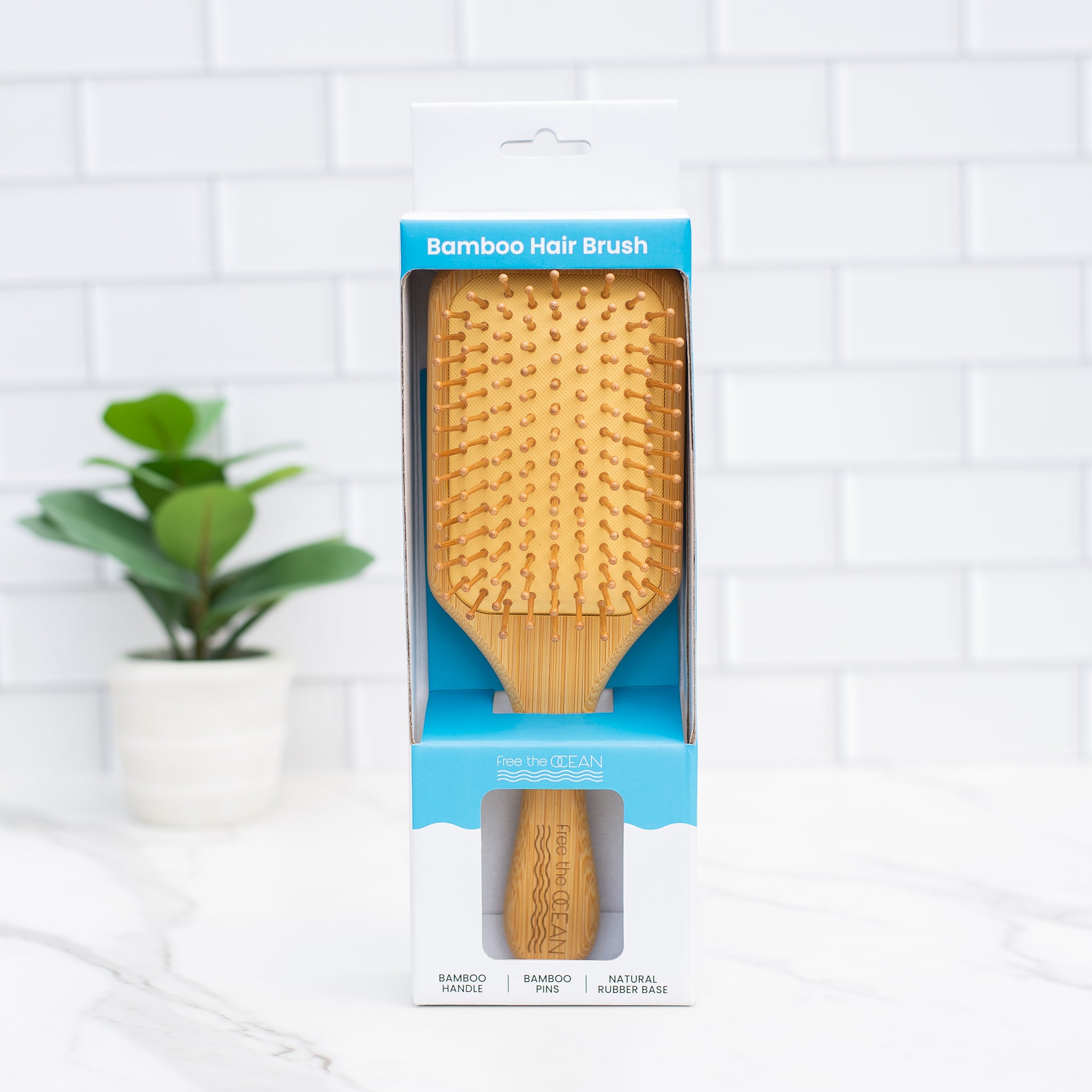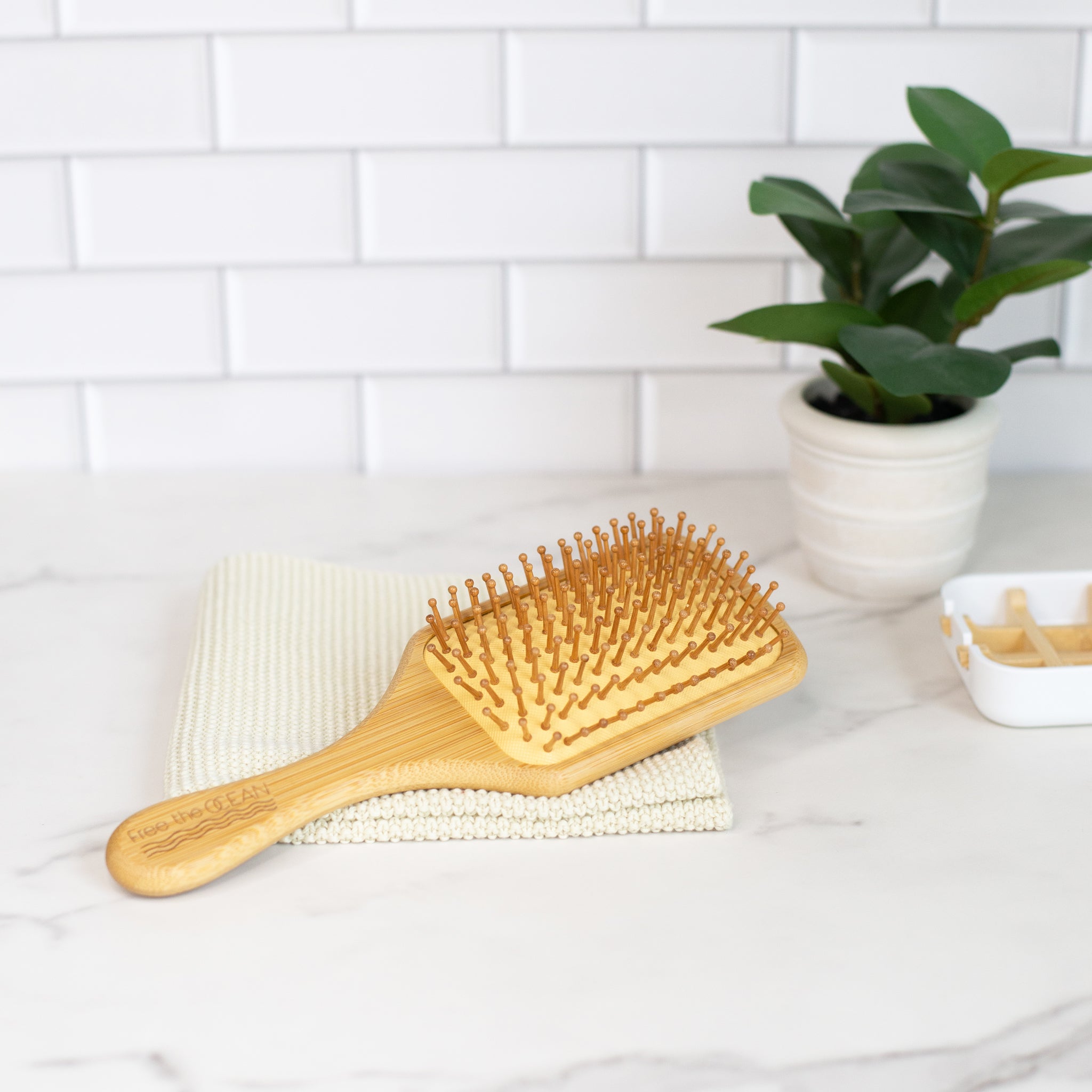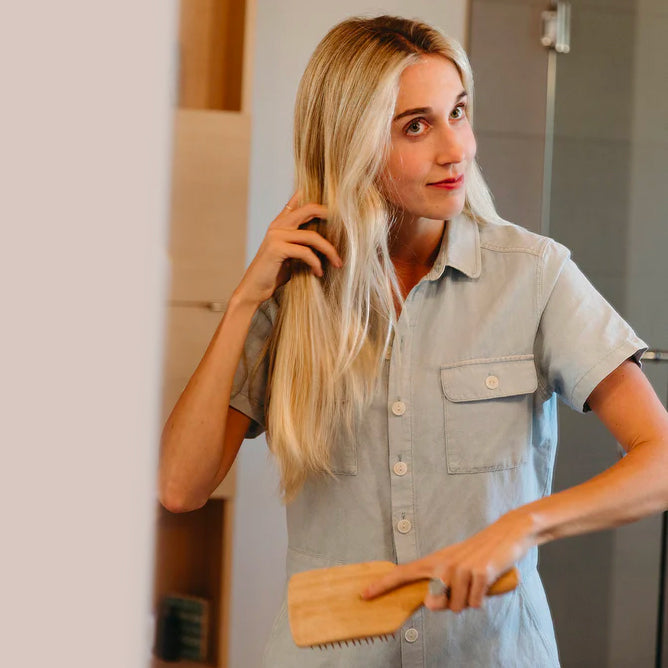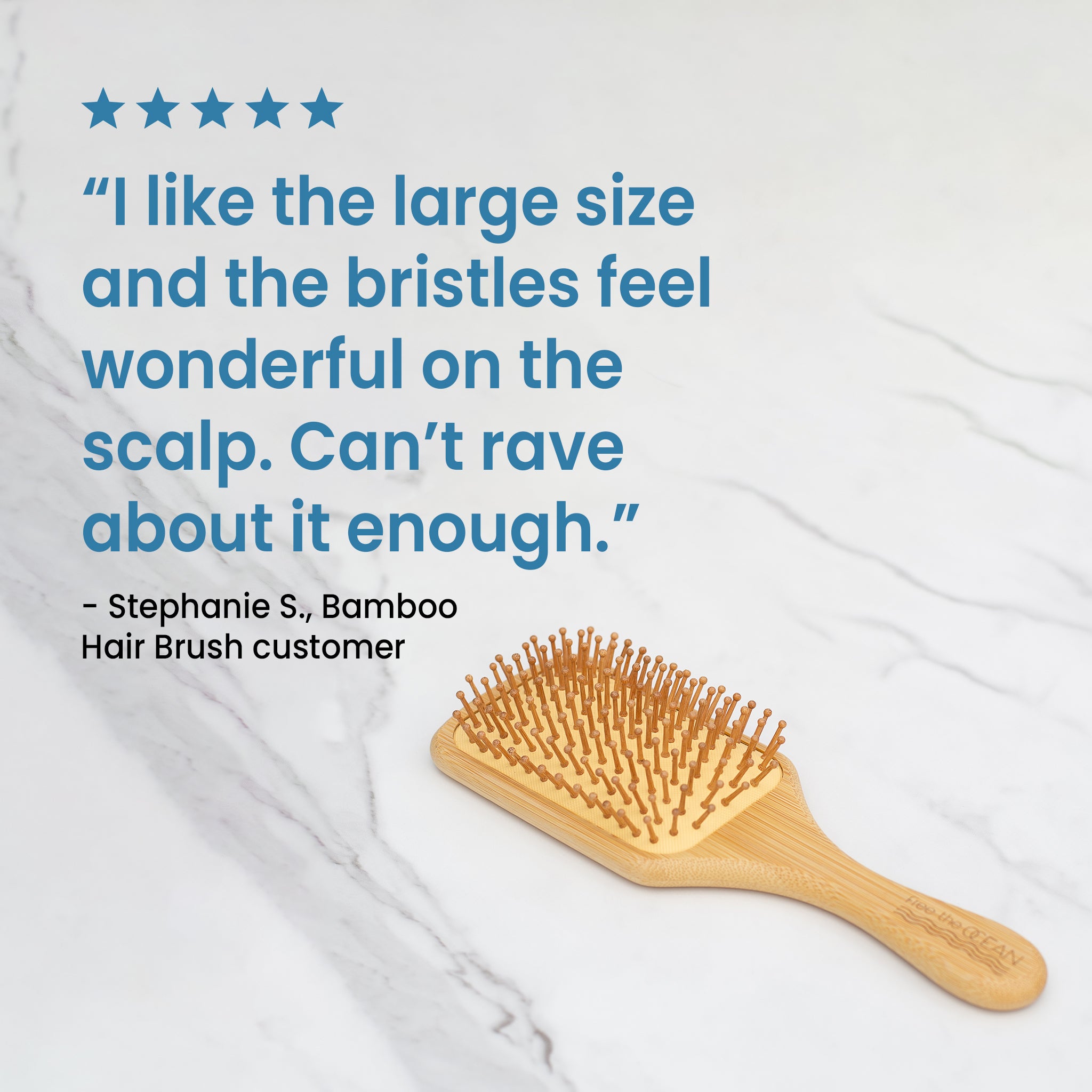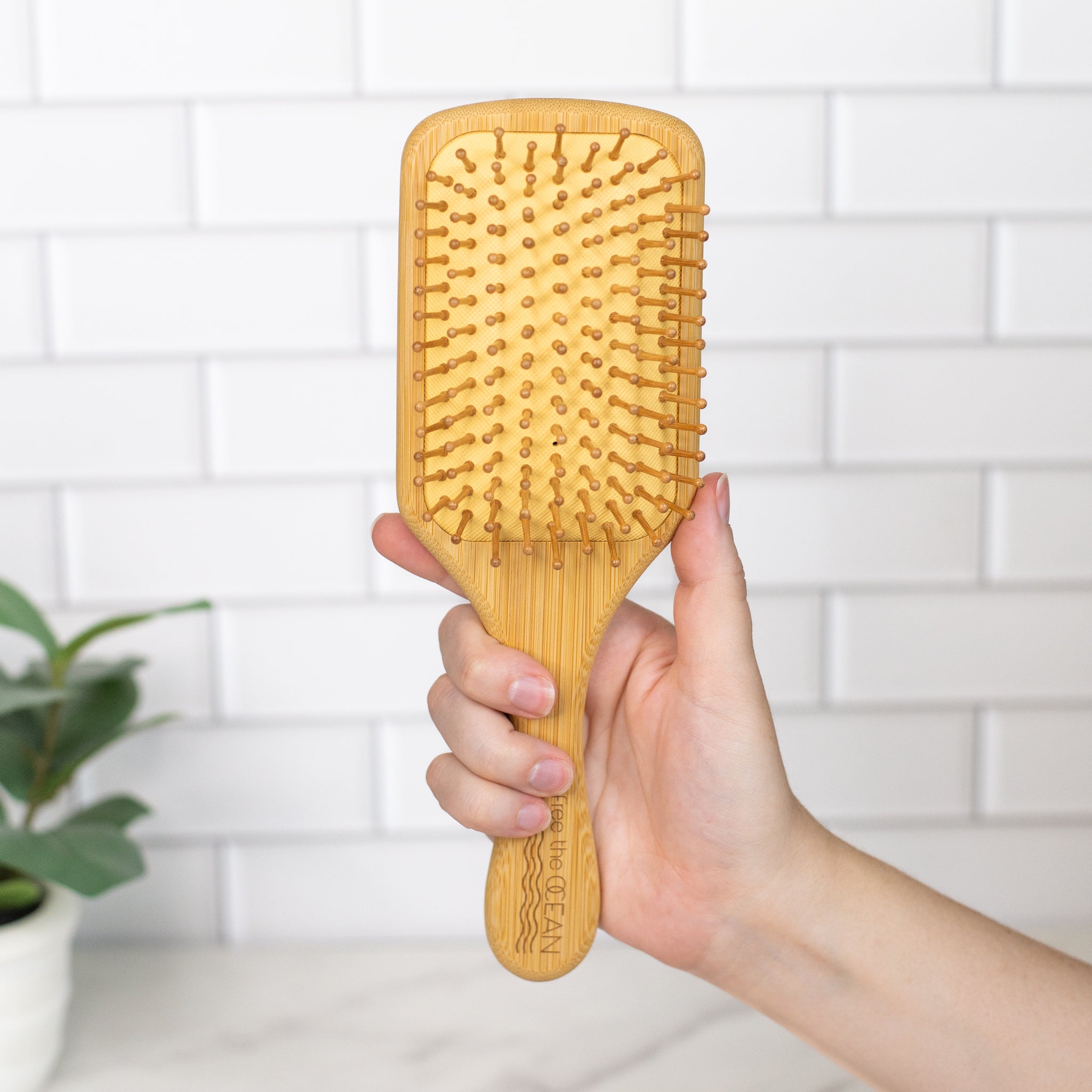 A Brush For Life!
Beautiful! This is my hairbrush for the rest of my life! Soft, does not hurt no matter how long your hair is.
Recommend it highly! Especially because it is biodegradable.
Did not disappoint
I was looking to get a new hairbrush and wanted to get something more sustainable. I read all the reviews and decided to order one. This brush did not disappoint! Felt good on my scalp, was able to brush through my thick curly hair and also stands up to heat as I use a hair straightener. A fantastic brush and I've even used it on my daughter who also loves it so much that I am now going to buy another one so she has her own!
One Mistake
Everything was great, but the cat toy I ordered for my grand-kitty turned into a rainbow air freshener … glad I didn't tell him in advance.
Feels great on my scalp
Brushing my hair with this brush feels like I'm getting a scalp massage! I love it!