Over 3 million pieces of plastic removed through product purchases.
Compostable Dental Floss Picks - 2 or 4 pack
Remove 10 pieces of plastic!
These compostable dental floss picks have 5 stars for a reason.
A 100% compostable dental floss pick that features the thinnest thread on a pick. Made for tight gaps & sensitive teeth. These biodegradable dental floss picks work for both adults and kids ages 3+! 
Certified by dentists in the US, these floss picks are infused with charcoal to whiten your teeth! The Vitamin A thread is reinforced to ensure no breaking or shredding and features a toothpick end for those hard-to-reach places.
2 pack: Case of 100.
4 pack: Case of 200. 

All natural: No PFAs or synthetic flavoring. 

Made in the USA.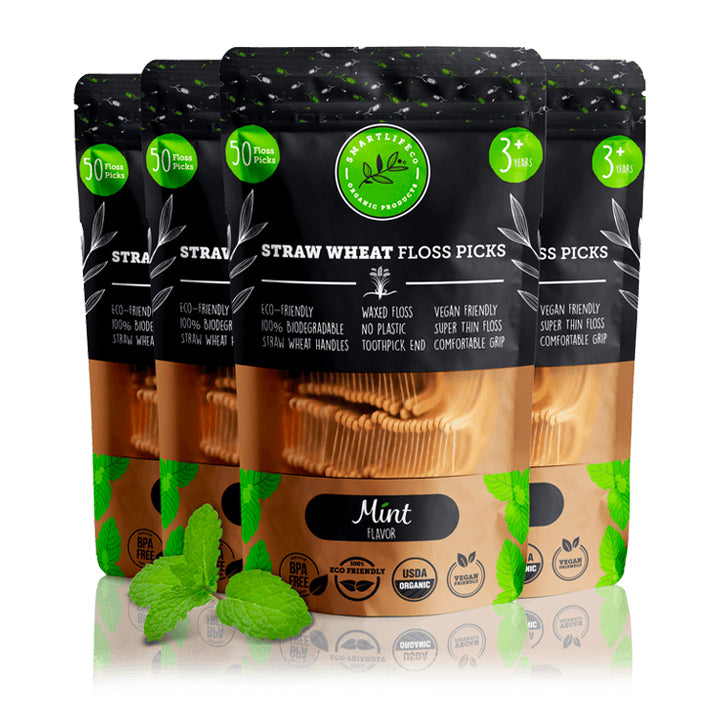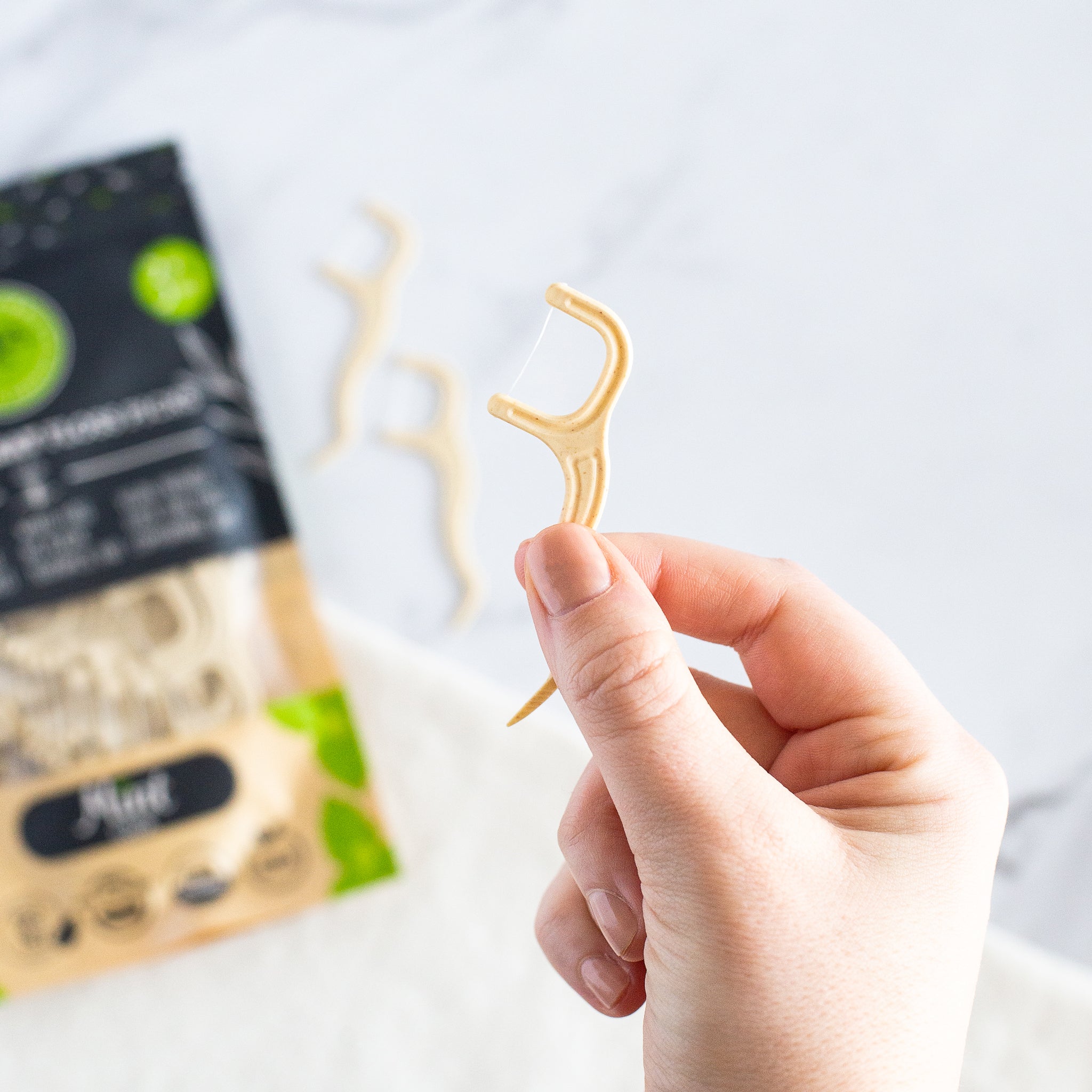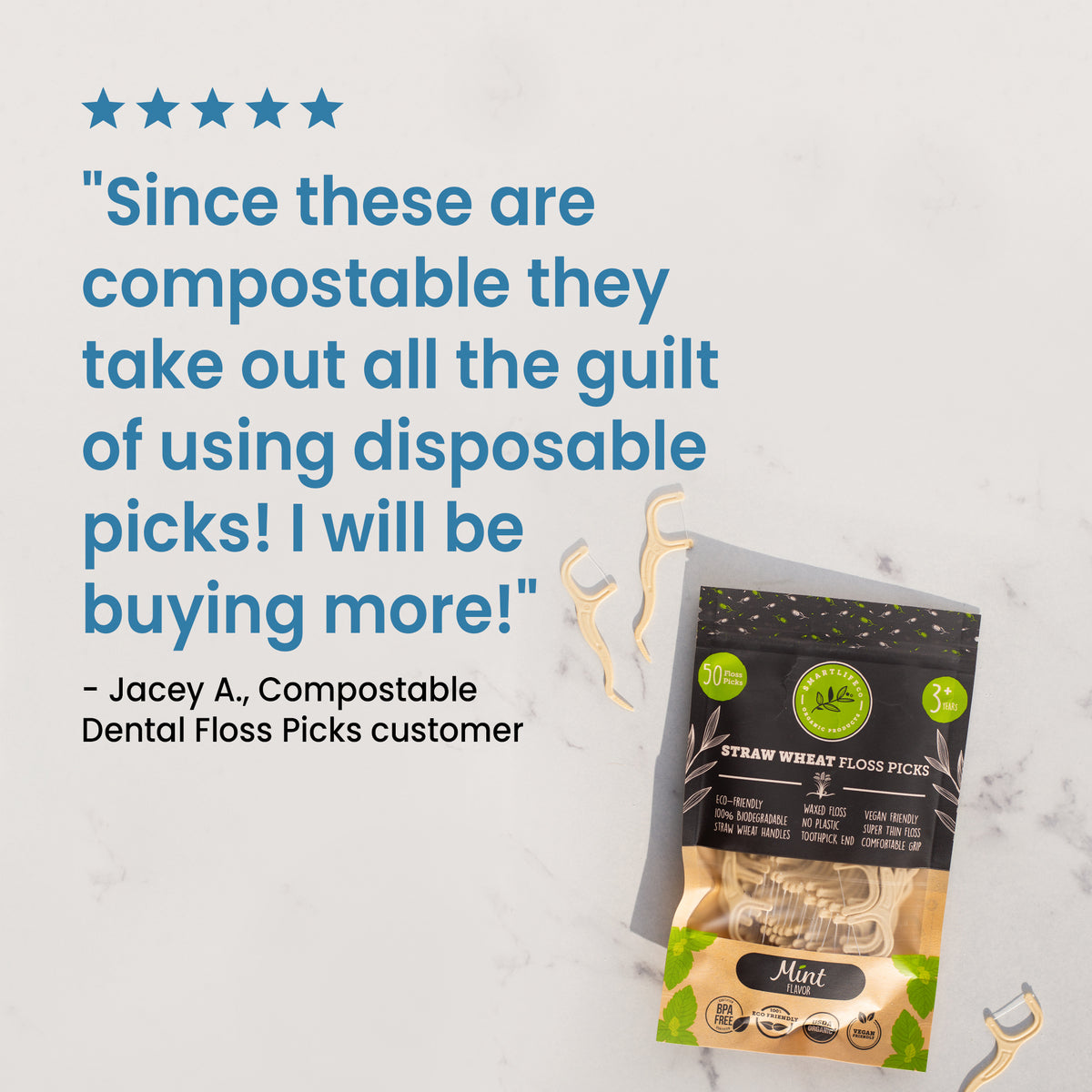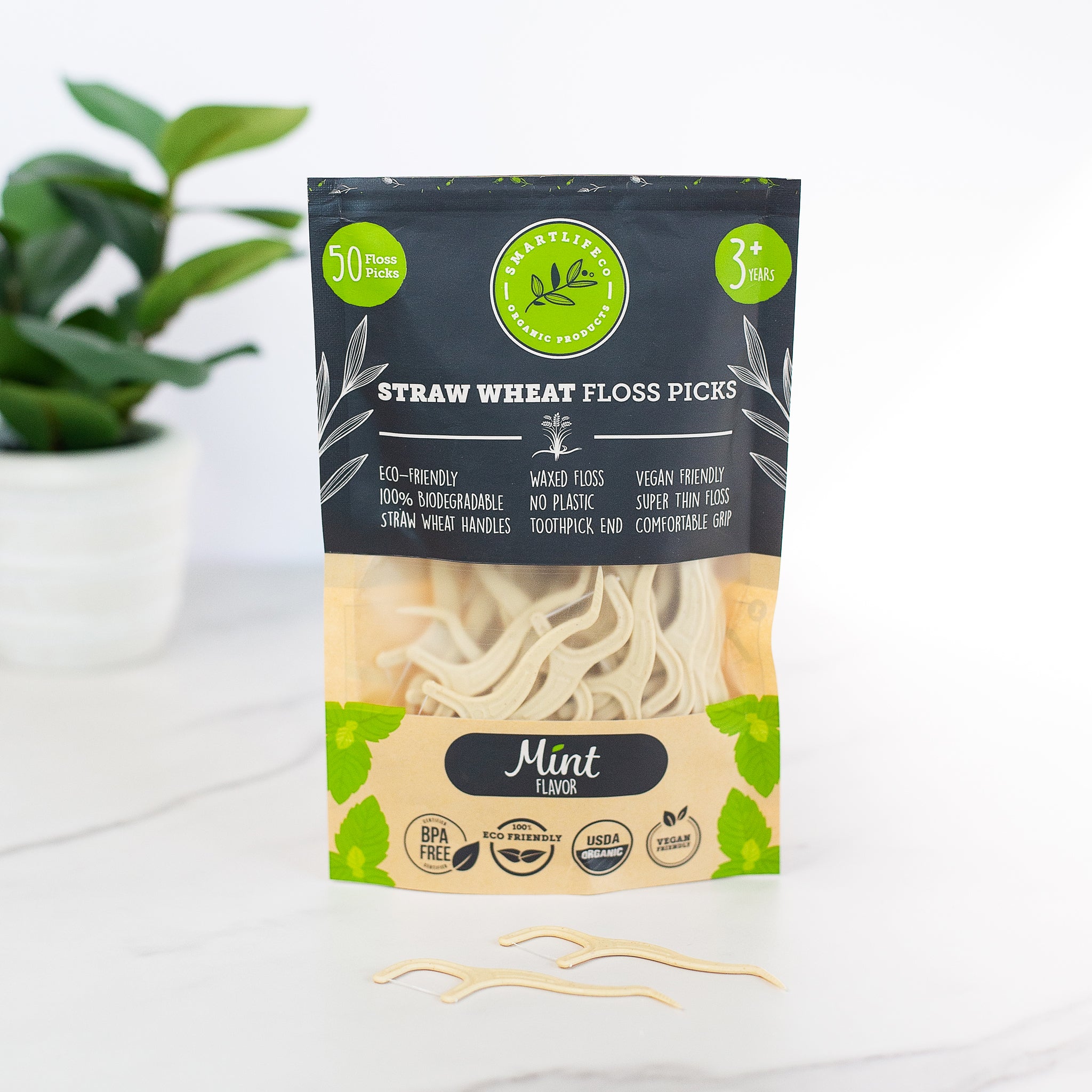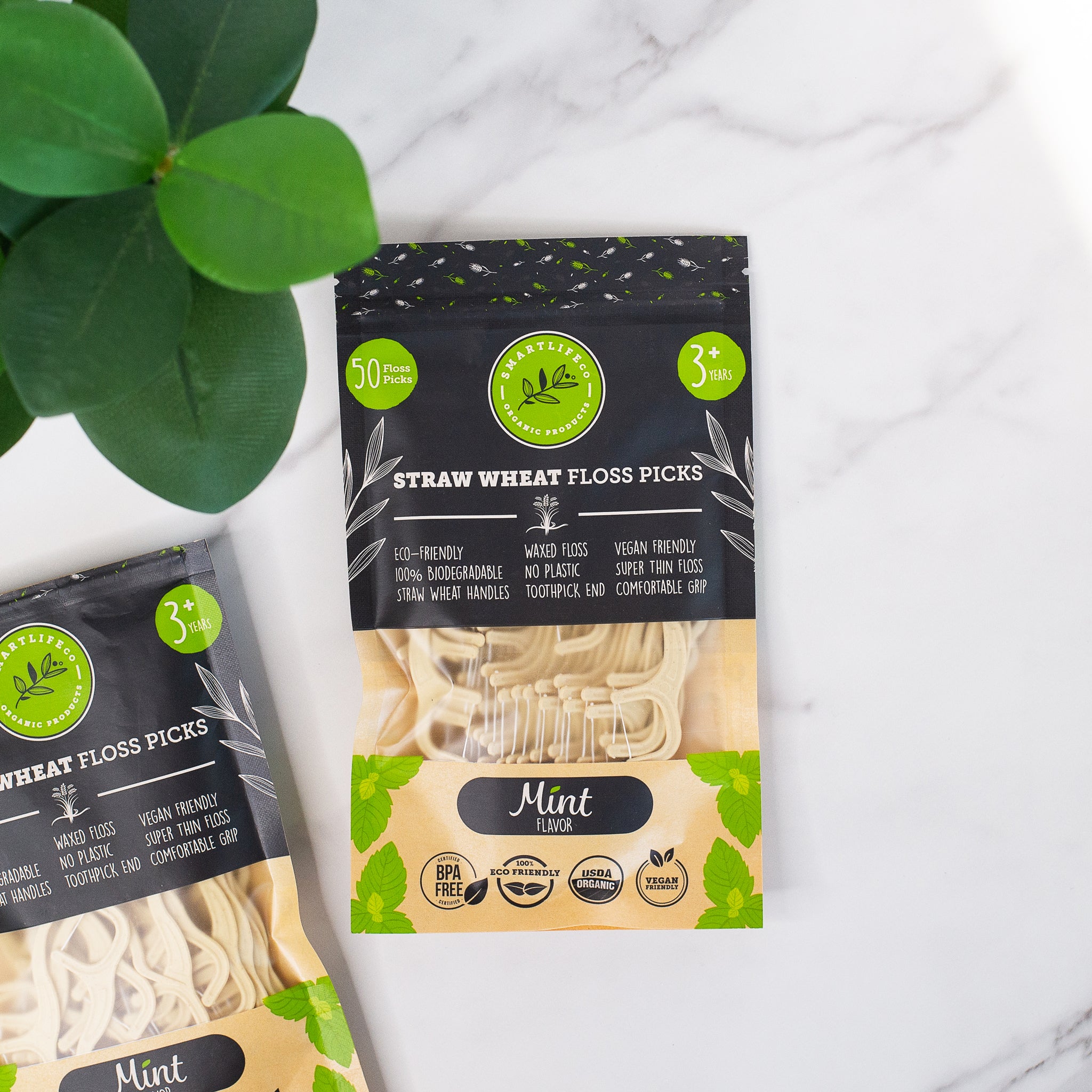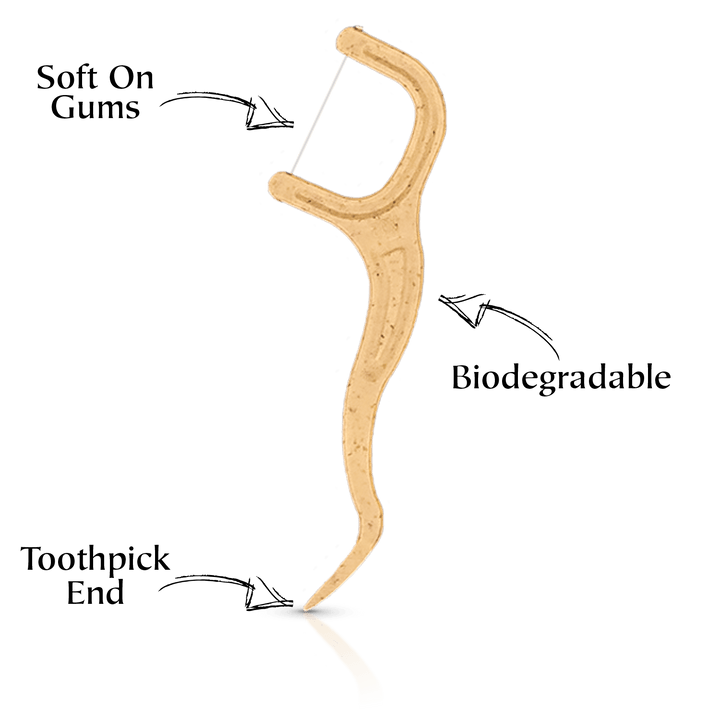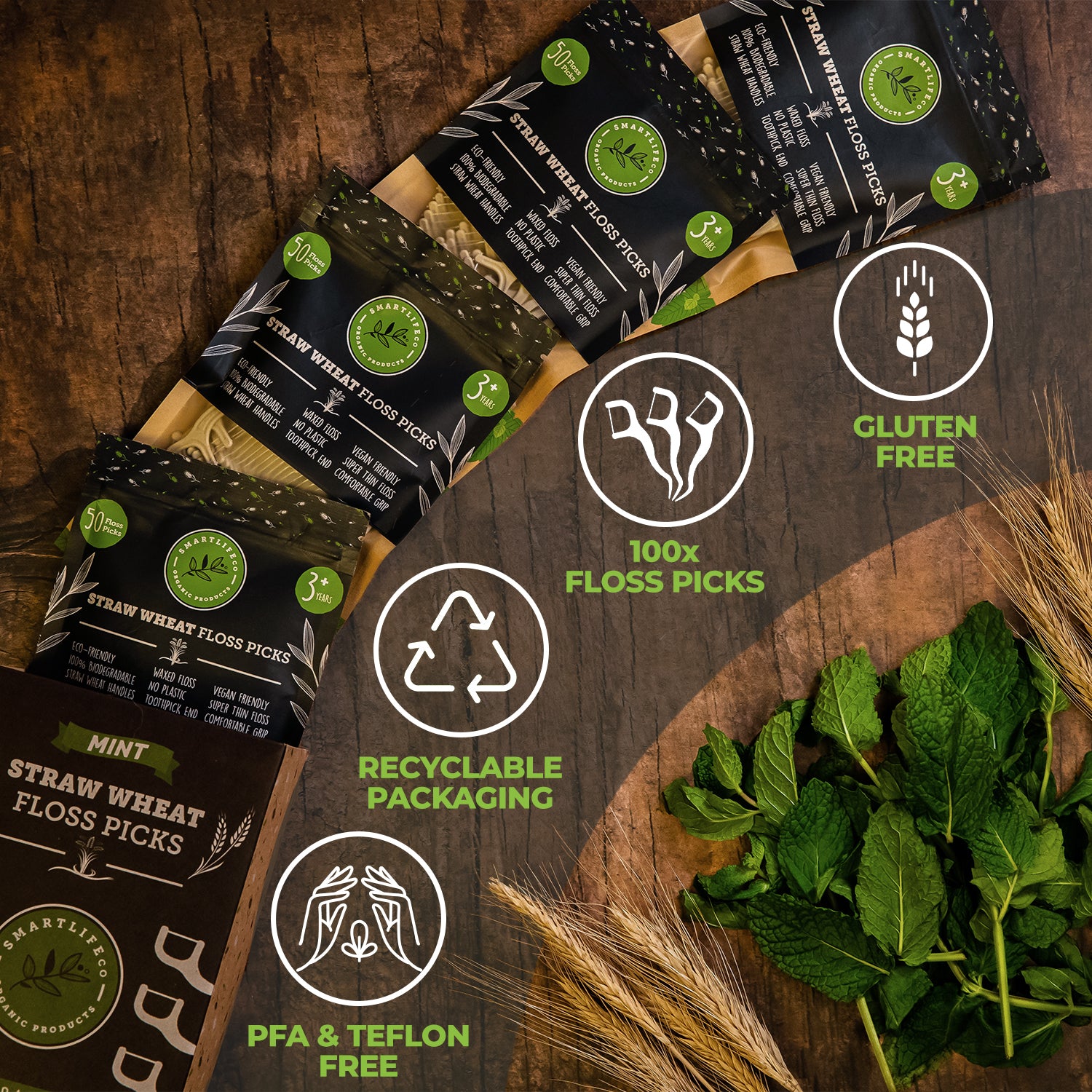 I wanted to give up the plastic gum soft picks.
I have tried your style floss-pick before.
Again these did not work for me.
However, I am happy with both kitchen scrub pads and the Swedish dish cloth.
Excellent alternative to plastic
Work just as well as their plastic counterparts
perfect
Wonderful to quit using single use plastic!
So much better than plastic
So much better than plastic
Very durable floss string and pick
These are stronger than the plastic floss picks I used to buy that would break easily before I finished flossing or the plastic tip would break but not these, I am a forever customer love the mint flavor too, fast ship, nice price and I feel better about changing my old plastic ways of buying and instead purchasing something that breaks down easily and is ethically sourced.