Over 2.8 million pieces of plastic removed through product purchases.
3-Pack Dryer Balls - 6 Styles
Remove 10 pieces of plastic!
Save the planet (and your money) with eco-friendly dryer balls!
One way to make laundry day as eco-friendly as possible is to use dryer balls. With wool dryer balls, you can ditch single-use chemical dryer sheets, reduce drying time by 20%, and dry your clothes using less energy.
No chemicals, no fragrances, just pure organic cruelty-free, and Leaping Bunny certified New Zealand wool. Reusable for 1,000+ washes - each set will last for years.
Handcrafted in Nepal by fair-trade artisans, the dryer balls and unbleached cotton drawstring bag are 100% home compostable. Even the user manual is printed on recycled paper.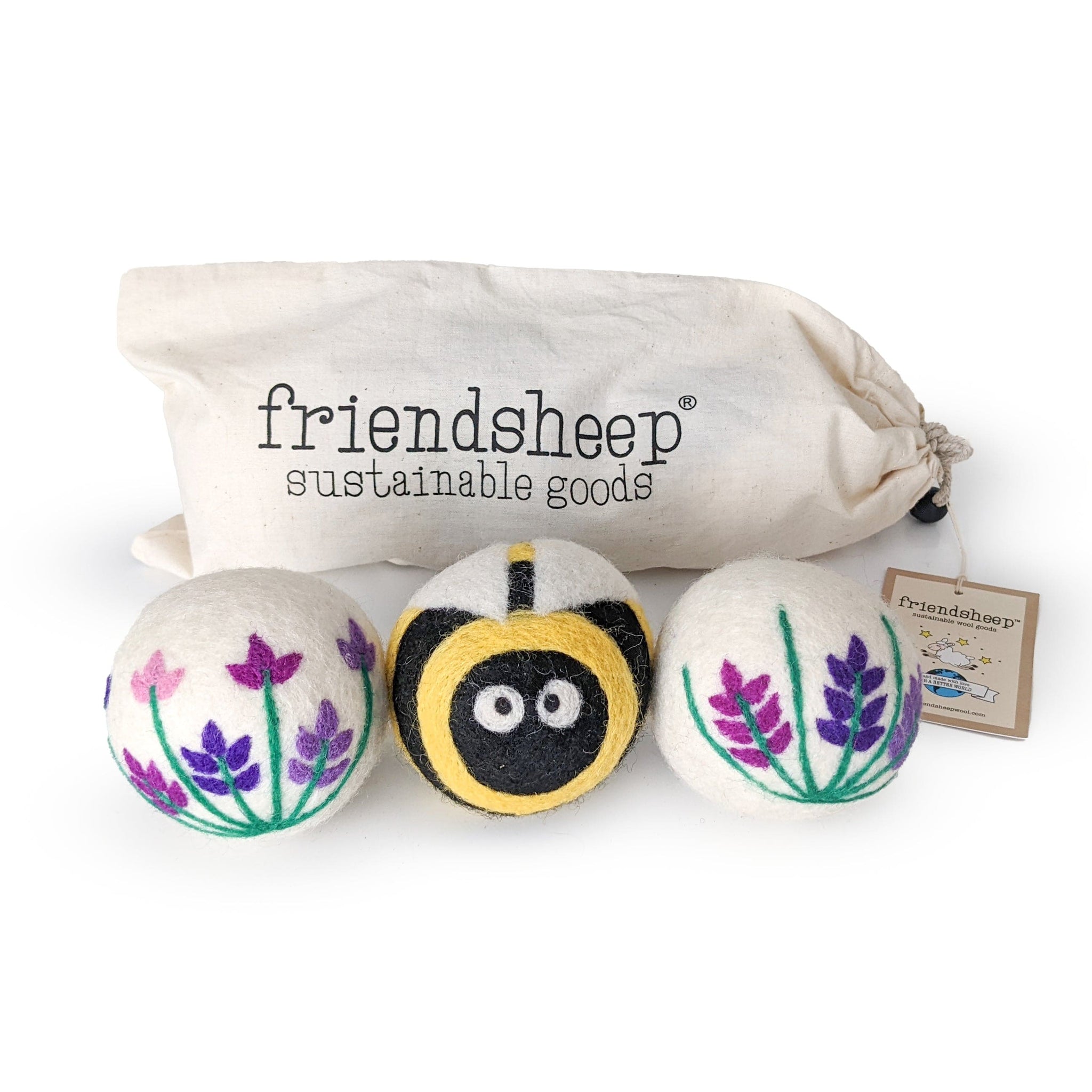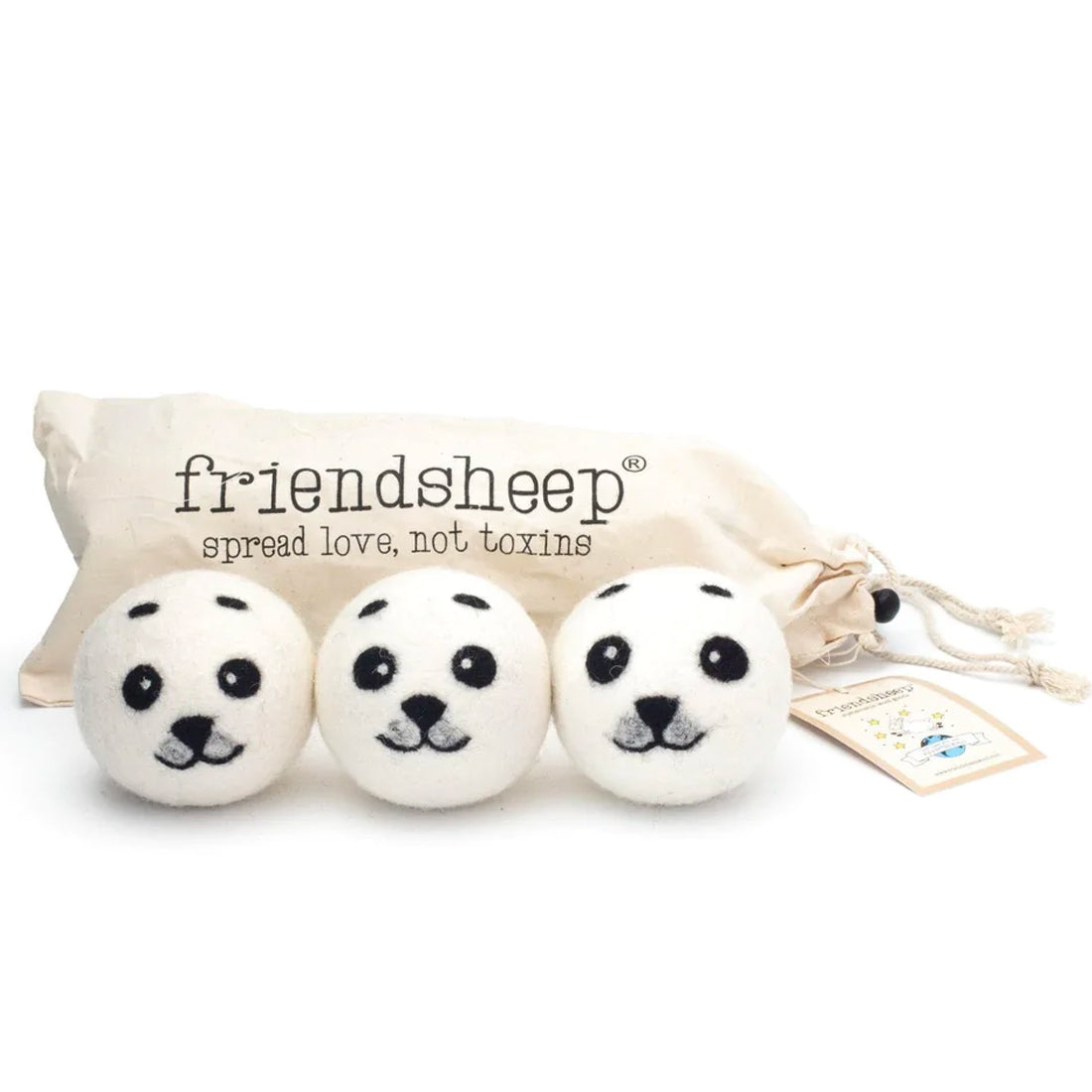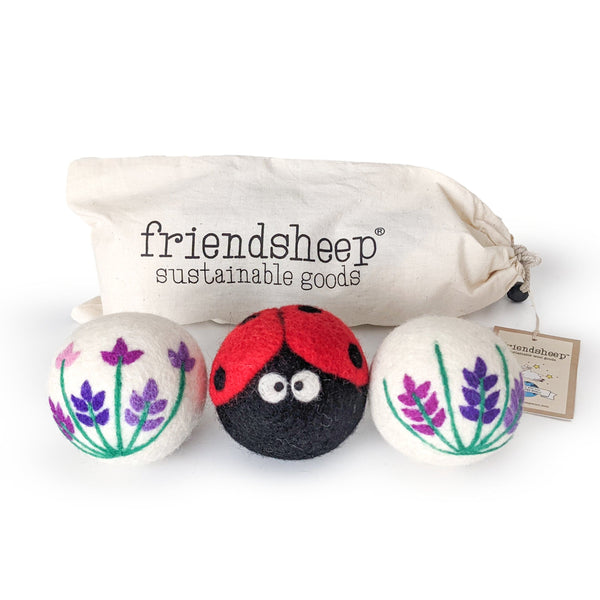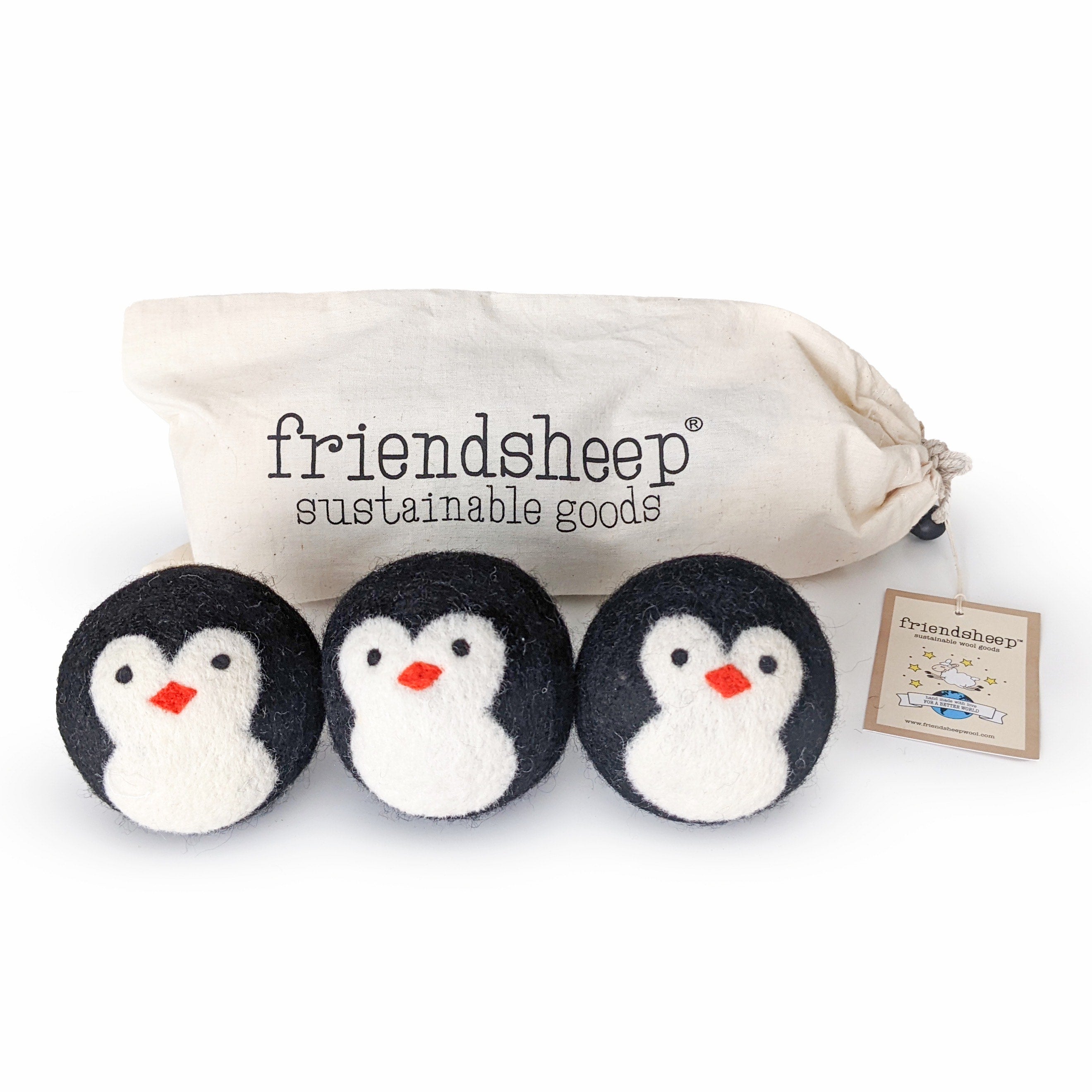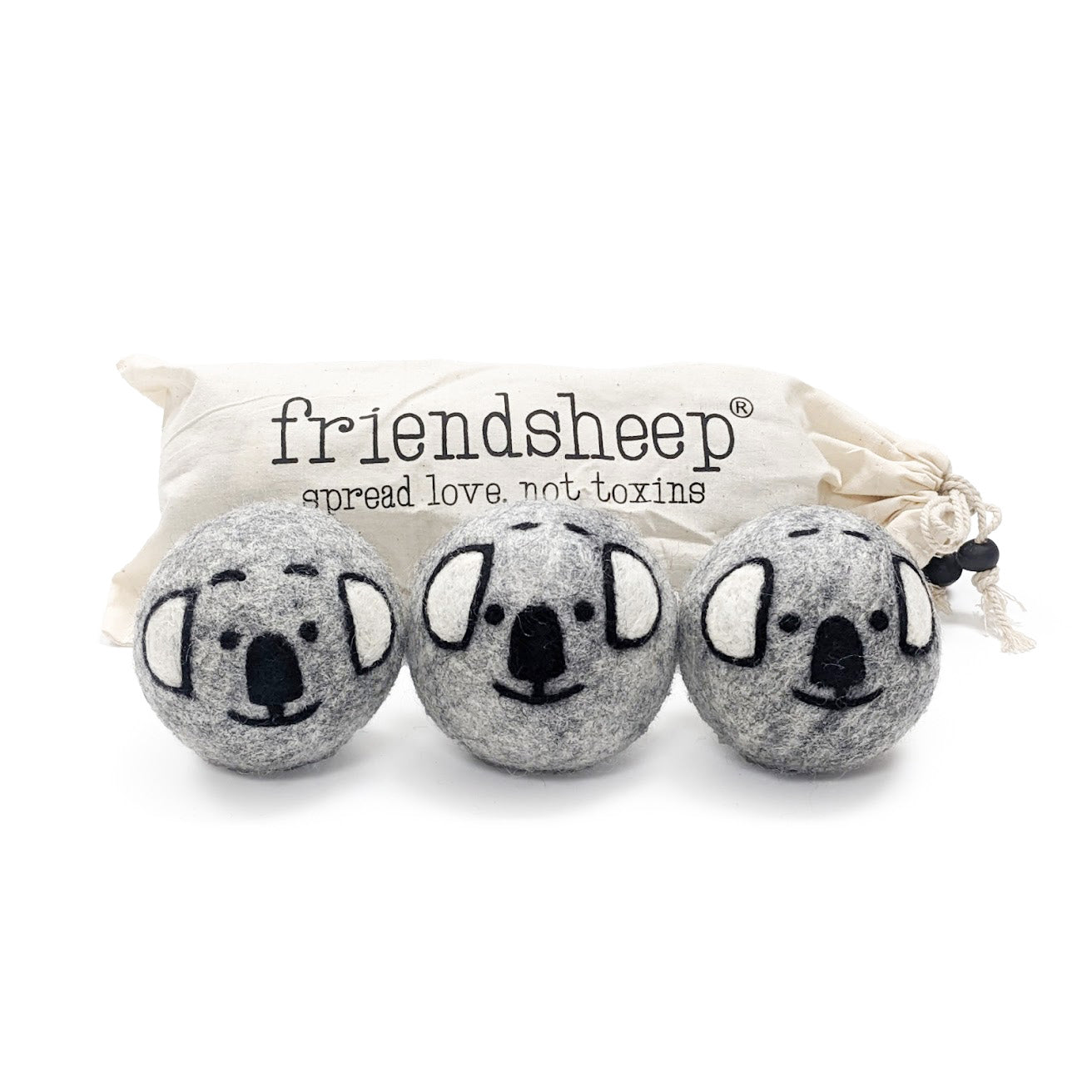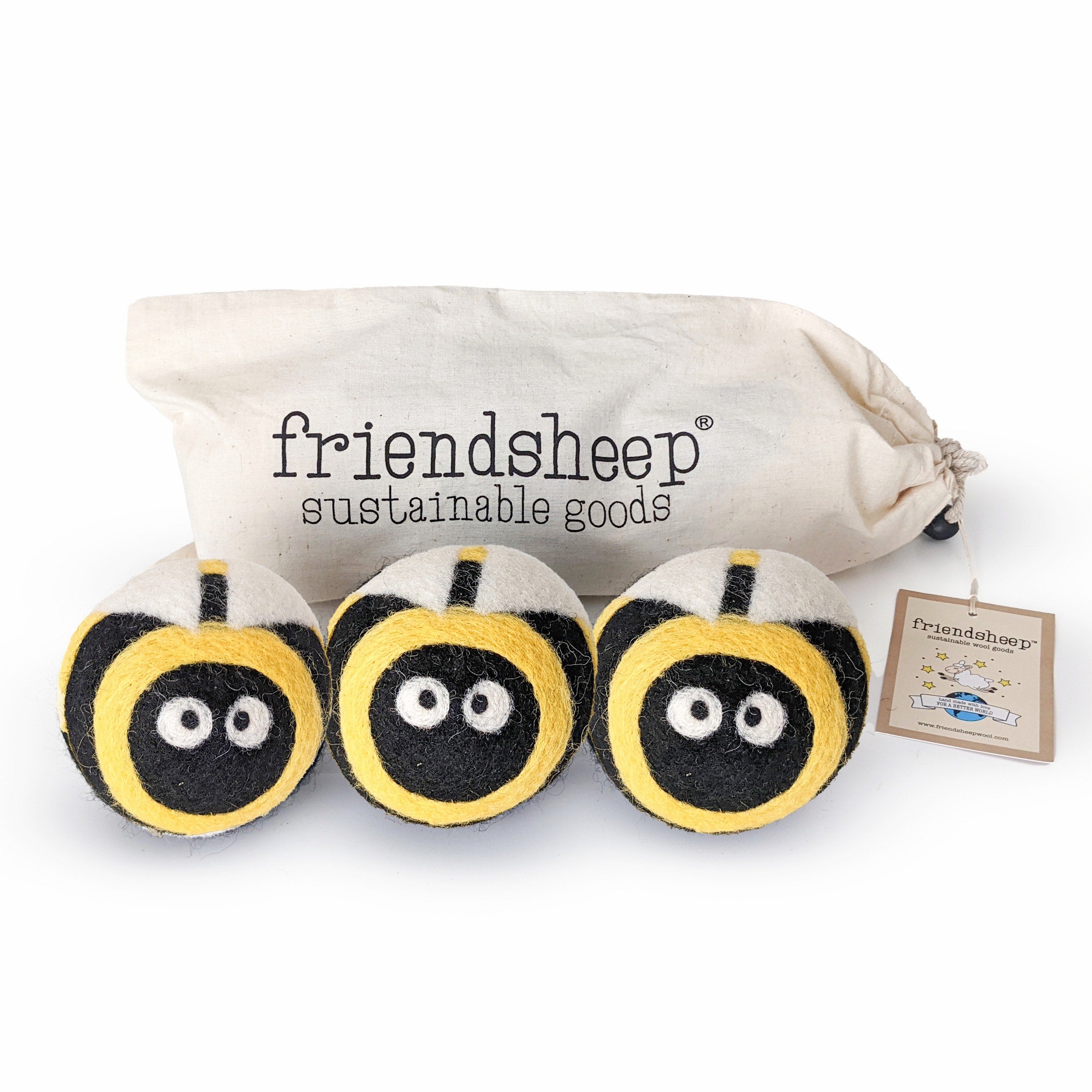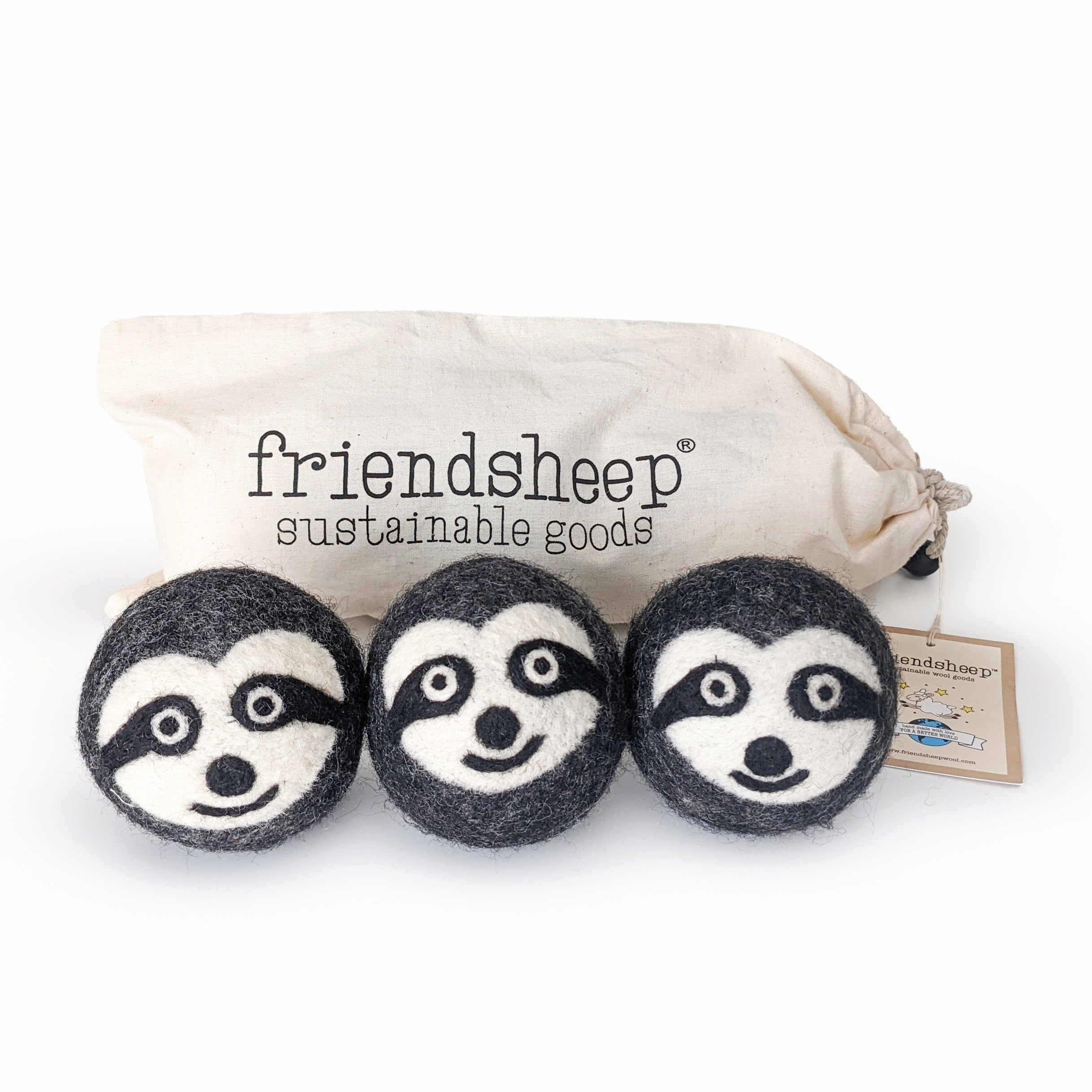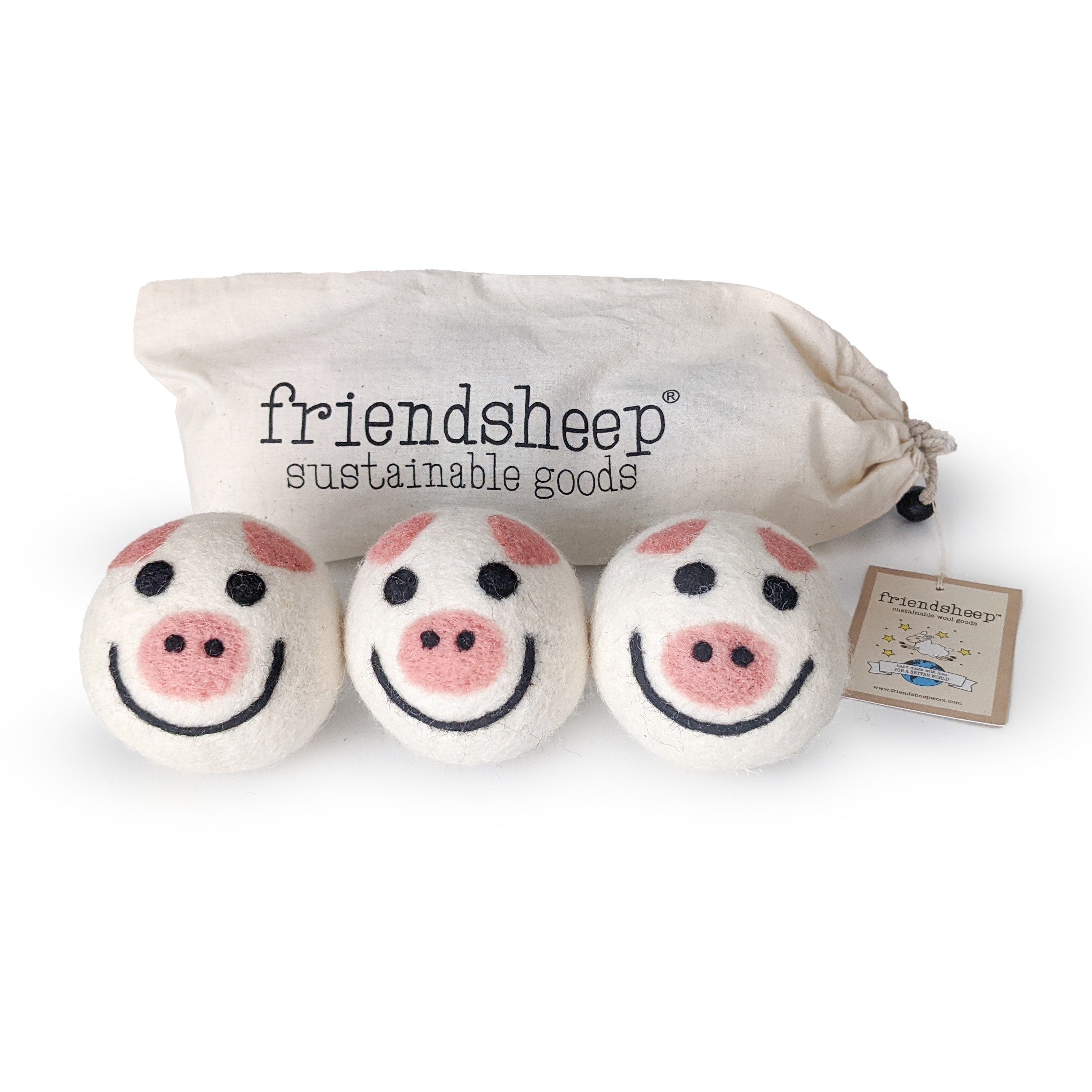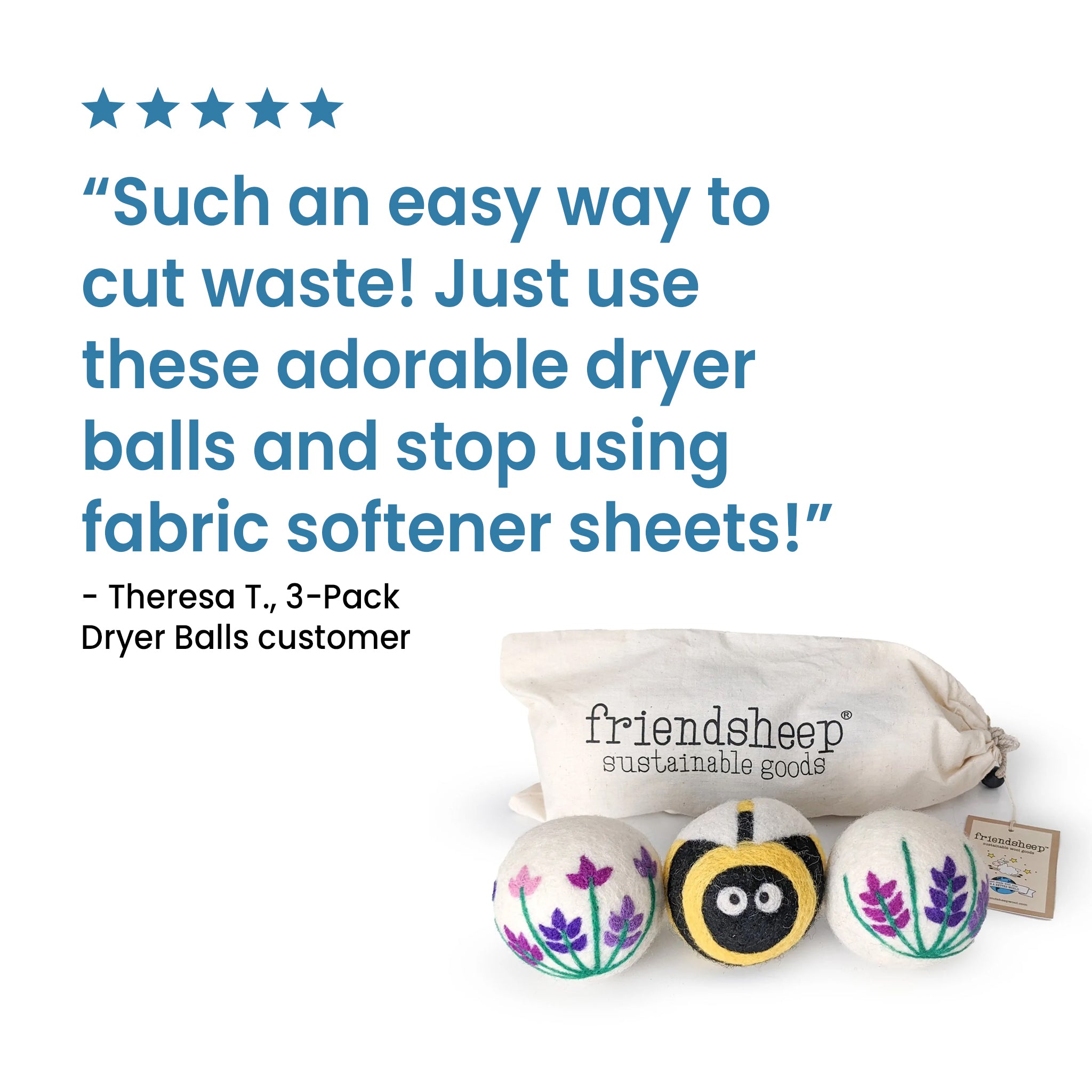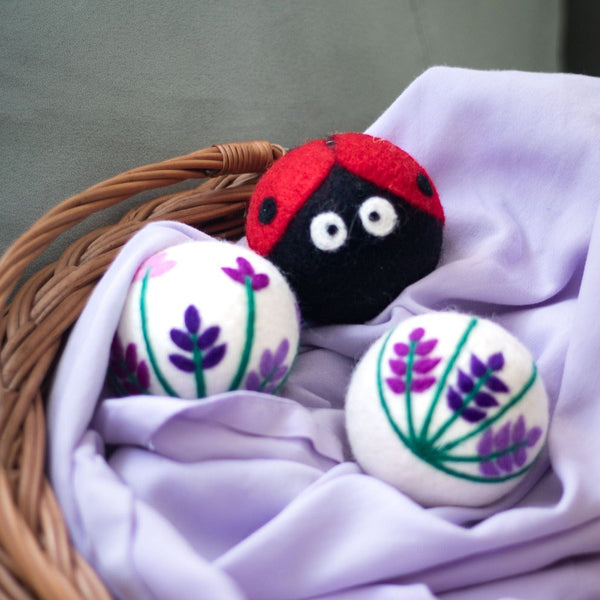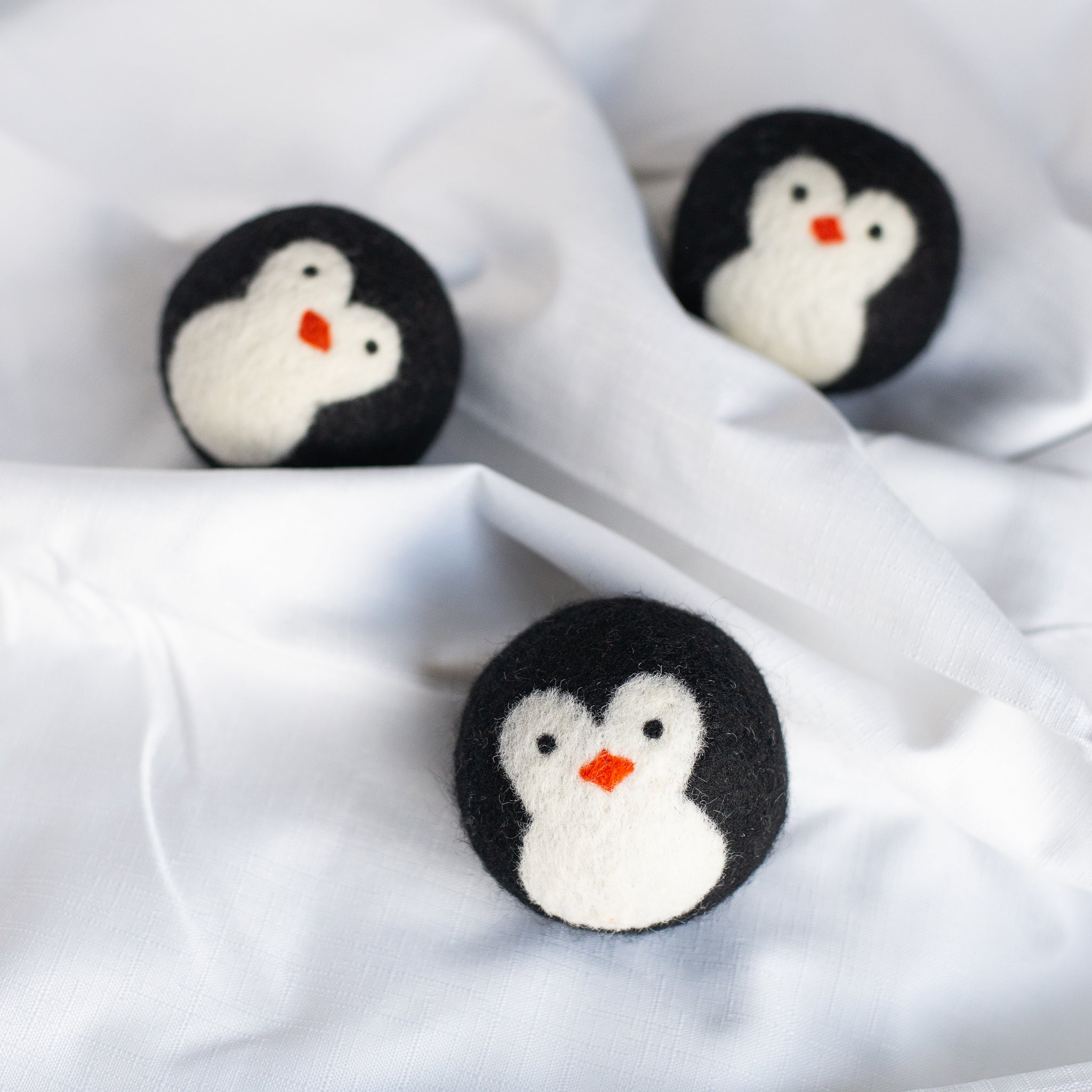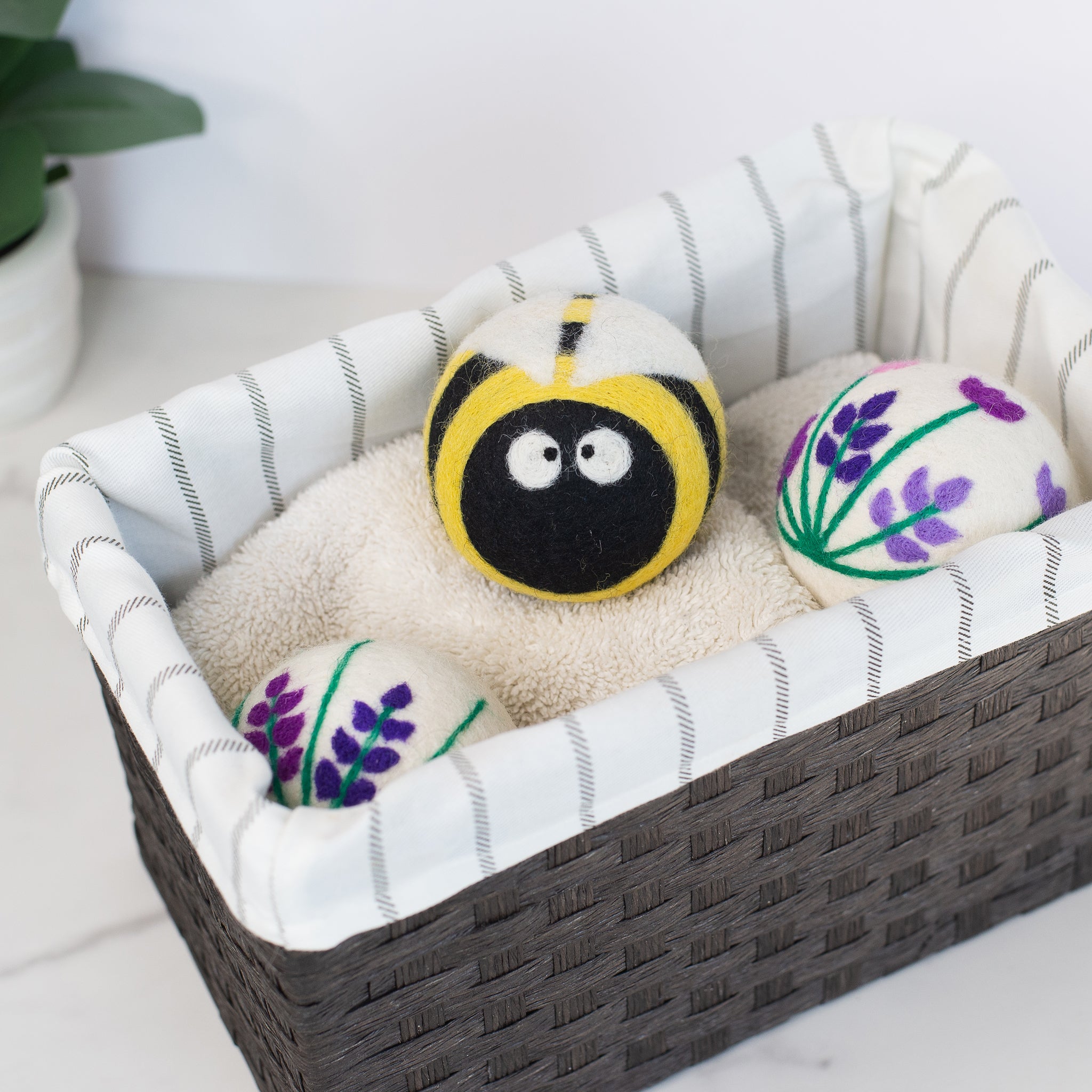 Love this product
I love the dryer balls. They are wonderful. I have purchased three sets and use them at a vacation rental also. They are divine. Way to go, Free The Ocean!
Great laundry helpmate
I love the dryer balls and would order them again.
GIVEN AS A GIFT… LOVED!
These are so adorable and look like my friend's cat, so I couldn't resist the gift, which she wa very pleased to receive. I have the penguins and love them as well!
these really work!
Drop one in the dryer and let the load spin. works great to dispel static and to help the clothes dry evenly from socks to bedsheets and towels. a GREAT alternative to dryer sheets that does not contain chemicals we don't need or plastics.
Laundry Lady
I purchased two sets of the dryer balls as gifts for two of my friends. They sure are cute. I own a set of the little pigs and use them every day. They, too, are cute and they do their job while putting a smile on my face.