Over 3 million pieces of plastic removed through product purchases.
FTO Wooden Dish Brush or Replacement Head
Remove 10 pieces of plastic!
Clean your dishes without hurting the planet!
This brush is fully biodegradable and made from sustainable vegan materials. A dish brush with plastic bristles can shed hairs into the ocean, but this brush has 100% biodegradable Tampico fiber bristles!
The head is replaceable so you can save the handle and reduce your waste when the brush wears out. Once worn out, the wooden head and sisal bristle can be 100% composted.
Plant-based: 

Made in Europe with Tampico fiber bristles, 100% FSC® certified.

Pairs well: Try it with our vegan dish soap bar!
Size: Approximately 24cm total length with head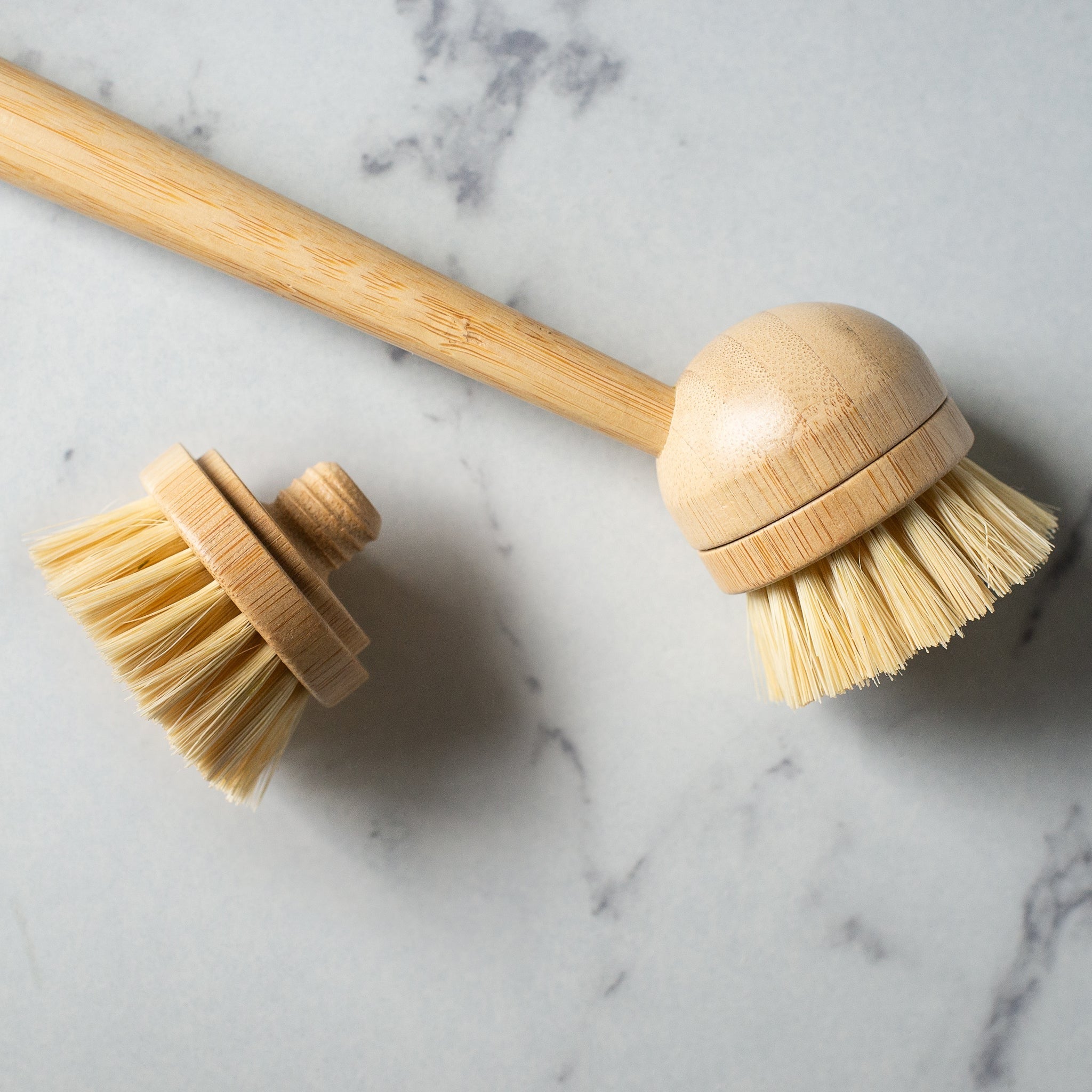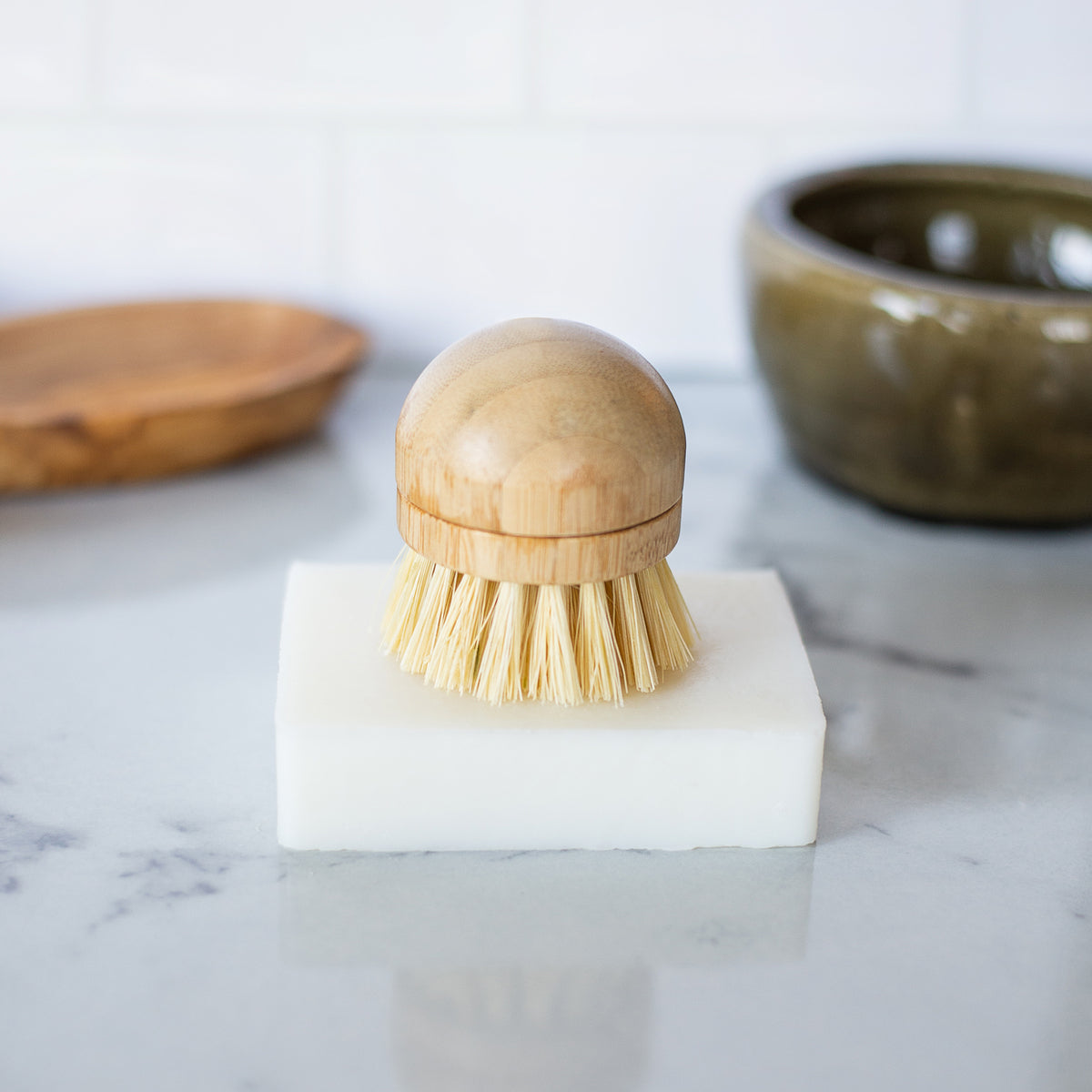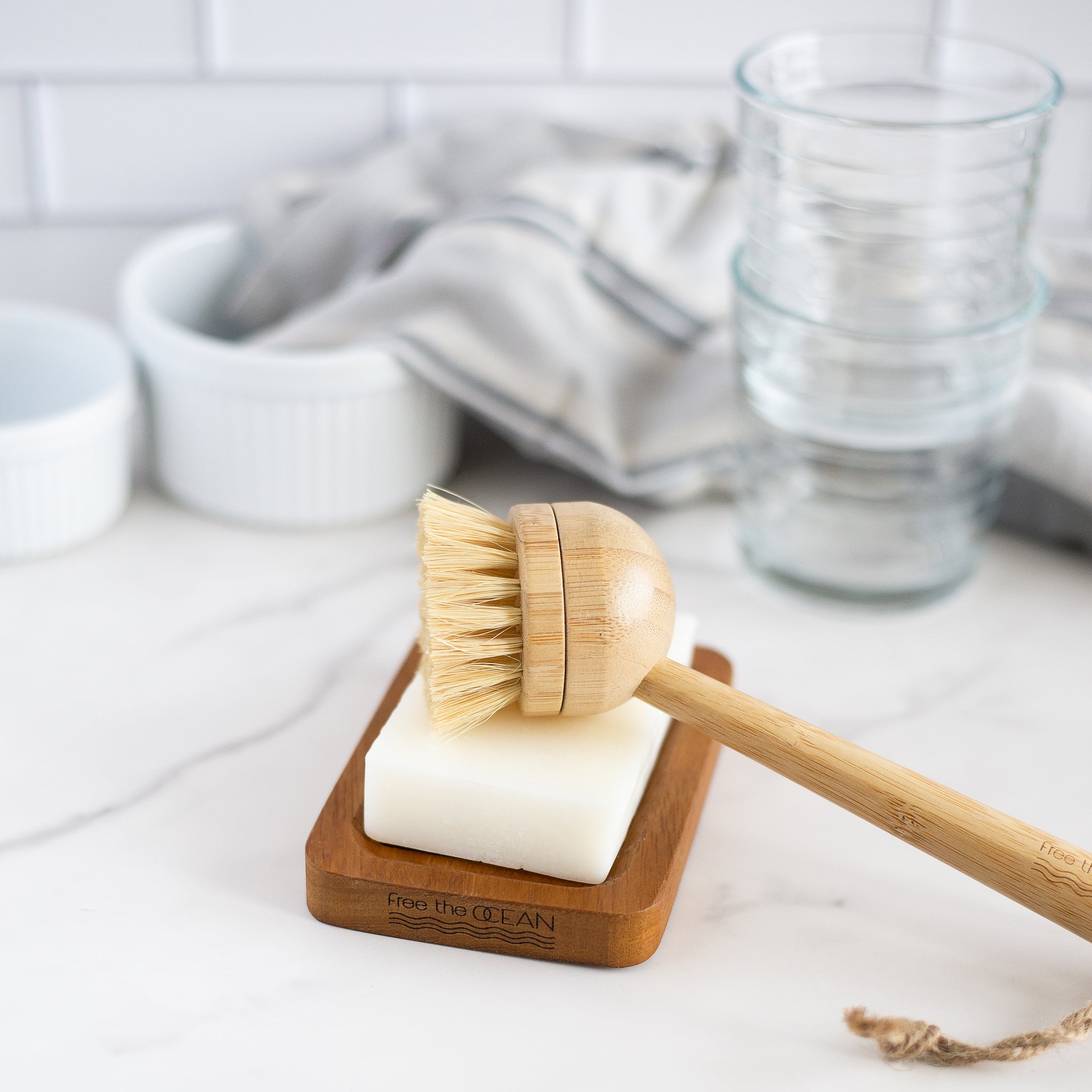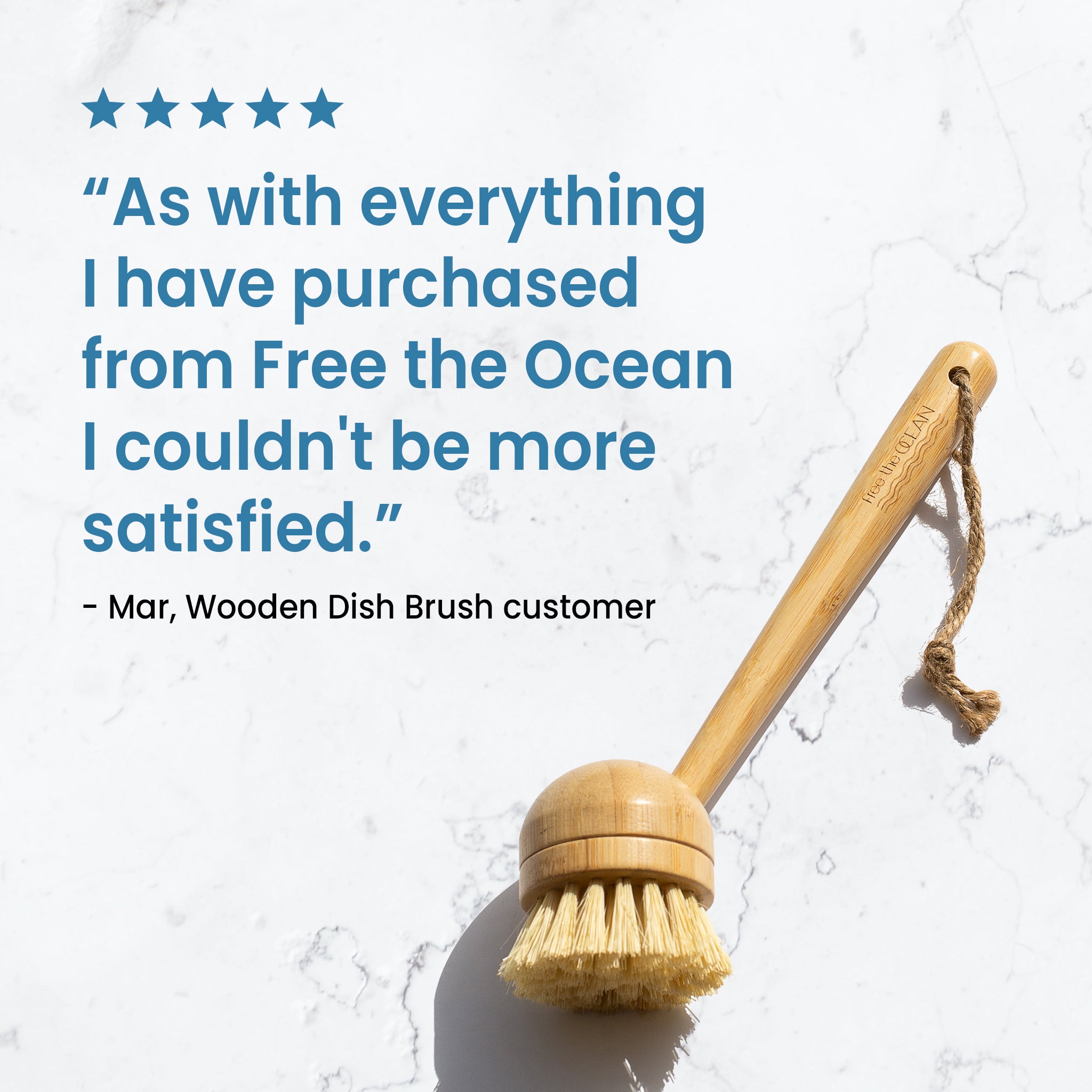 Great product
This kitchen brush is a great little helper and looks good too.
Not impressed
Could not get past the horrible smell of this brush. May use it on greasy pans, but definitely not on my dishes. Too bad because I really wanted to like this.
Good angle and shape
I'm very happy with my dish brush. The angle and shape allows me to get into bowls and pots while the brush is strong enough to clean without scratching.
Wooden dish brush
Love it! It's perfect for all dishes. Combined with the bar dish soap, I get really clean dishes but the best part is feeling I'm doing something extremely important for our environment.
Wooden dish brush
It is really nice to use!