Over 2.8 million pieces of plastic removed through product purchases.
Beam Glass Candles
Remove 10 pieces of plastic!
Looks cute. Smells great. 
These deliciously scented 3 oz soy candles are the perfect pop of fragrance. The beautifully colored glass jars look right at home in any interior. When the candle is gone, repurpose the container for a cute reusable catch-all.
Saltwater + Suede
Top: Bergamot, Citrus, Mandarin
Middle: Sage, Jasmine, Neroli Blossom
Base: Driftwood, Cedar, Balsam
Tobacco and Patchouli
Top: Cinnamon, Nutmeg
Middle: Patchouli, Vetiver
Base: Tobacco, Sandalwood, Vanilla
Persimmon Chestnut
Top: Orange, Pear, Apple
Middle: Cinnamon, Clove, Nutmeg
Base: Maltol, Vanilla
Violet + Vanilla
Top: Orange, Bergamot, Coconut Milk
Middle: Mandarin Blossoms, Parma Violet
Base: French Vanilla, Cedarwood
Fresh Air + Sea Salt
Top: Ocean Air, Lime, Lemon
Middle: Sea Spray, Sea Moss, Lily
Base: Driftwood
Lavender
Top: Eucalyptus Leaves, Lavender
Middle: White Thyme, Peony
Base: Soft Musk, Vanilla Orchid
Burn time: Approximately 21 hours.

Size: 3" x 3" x 3.25".
Made in the USA.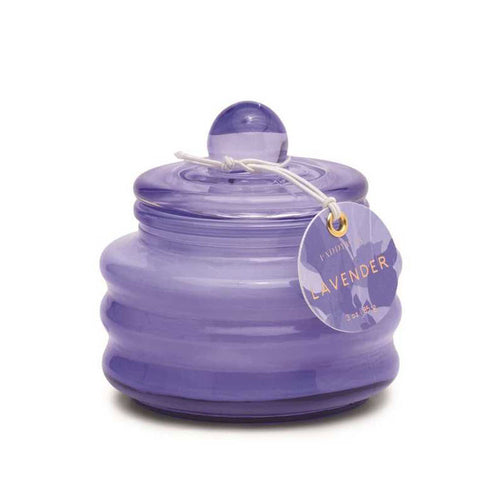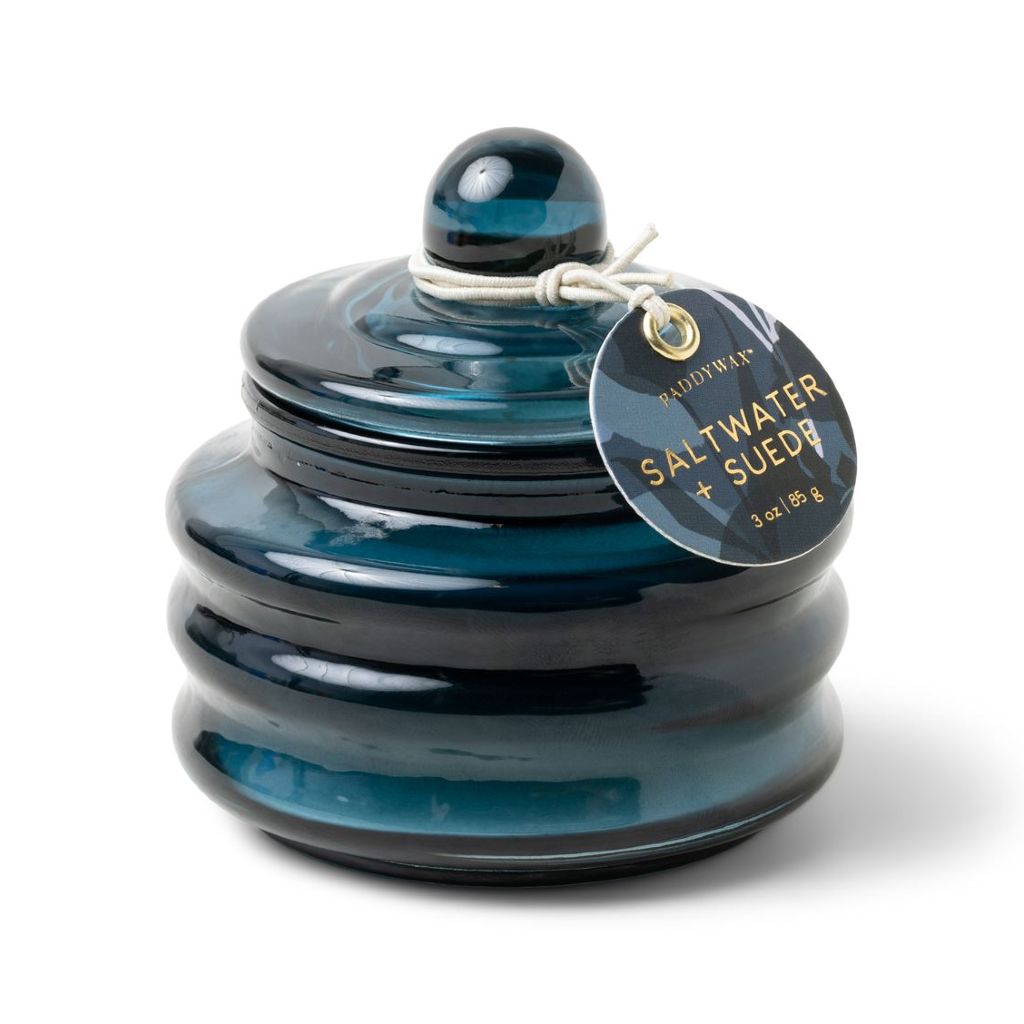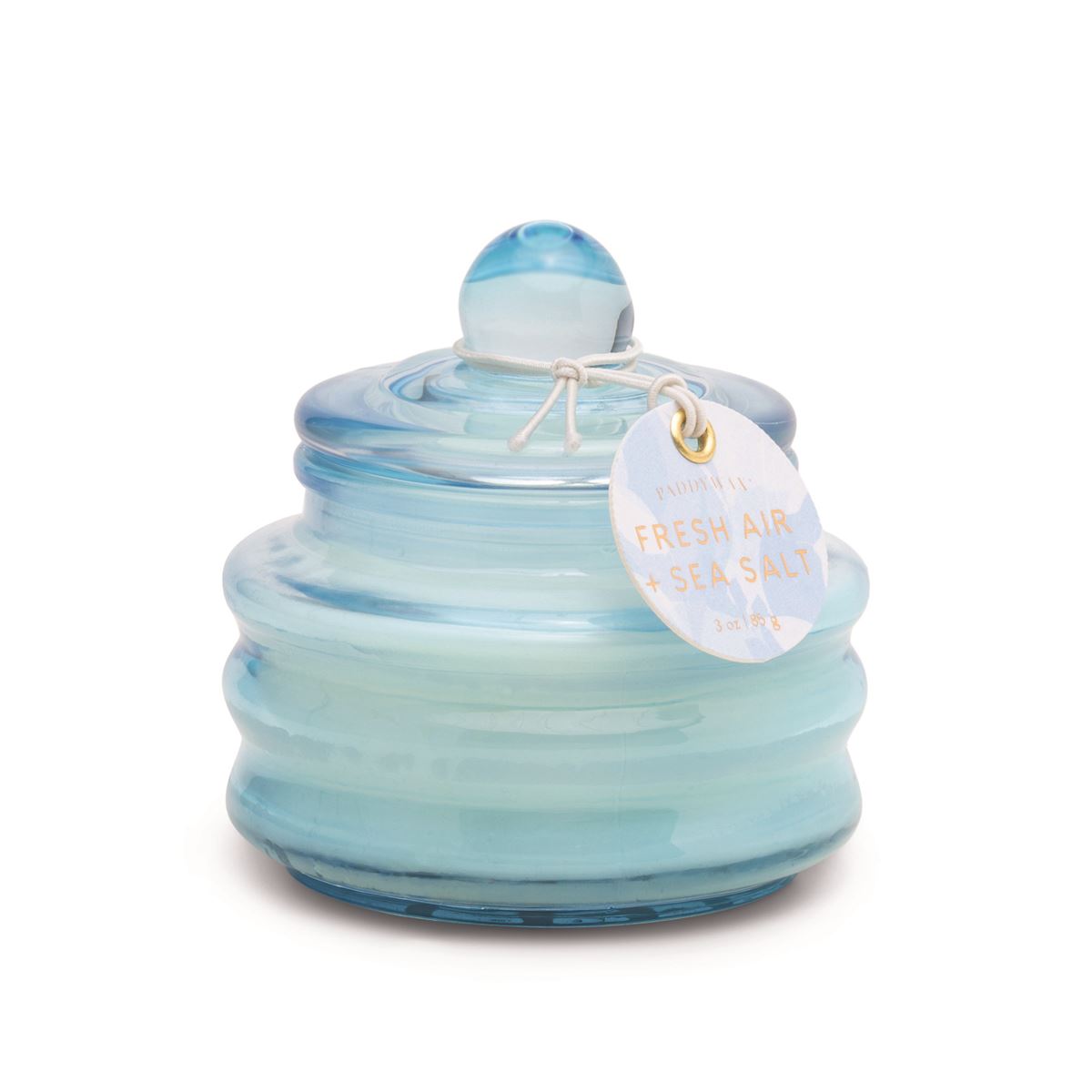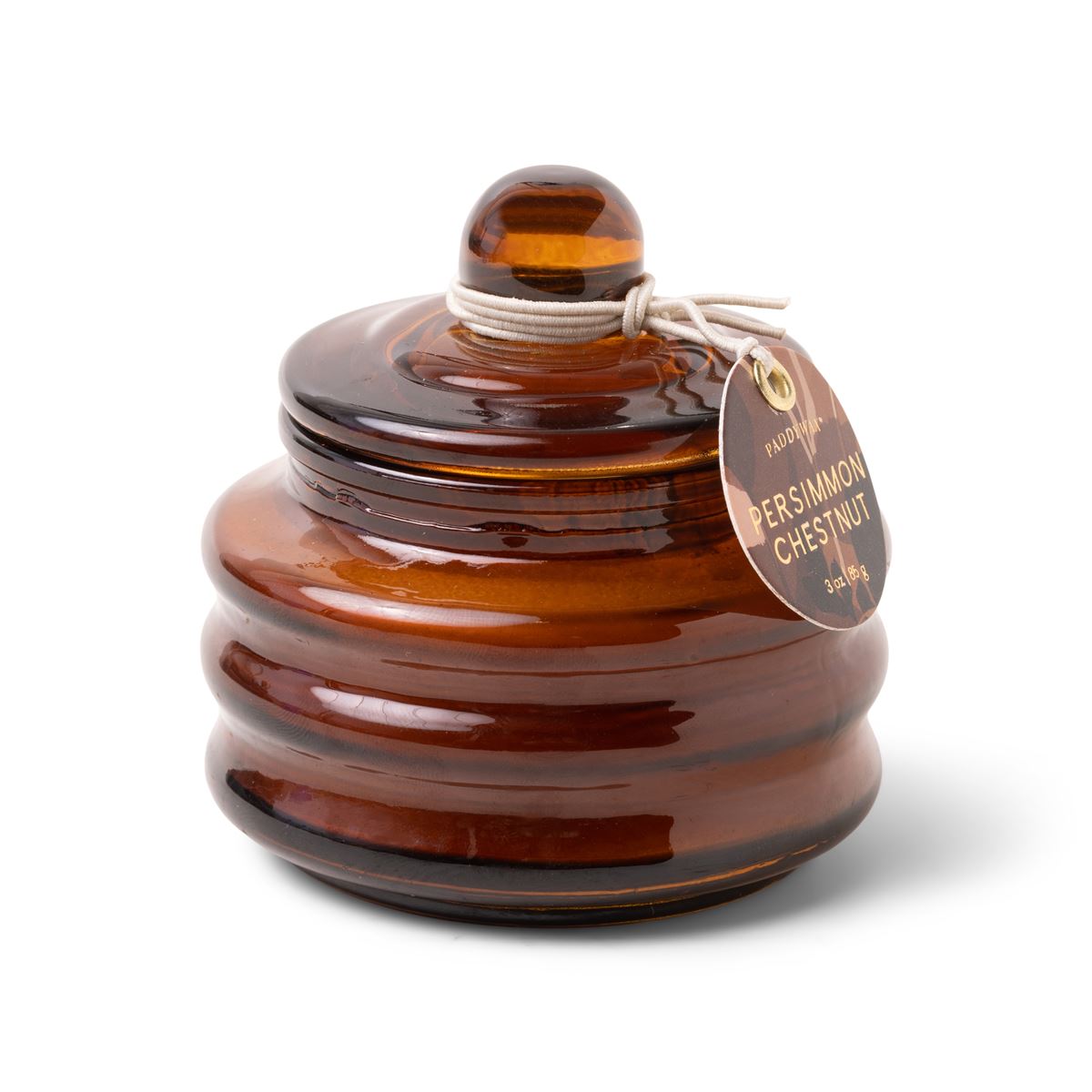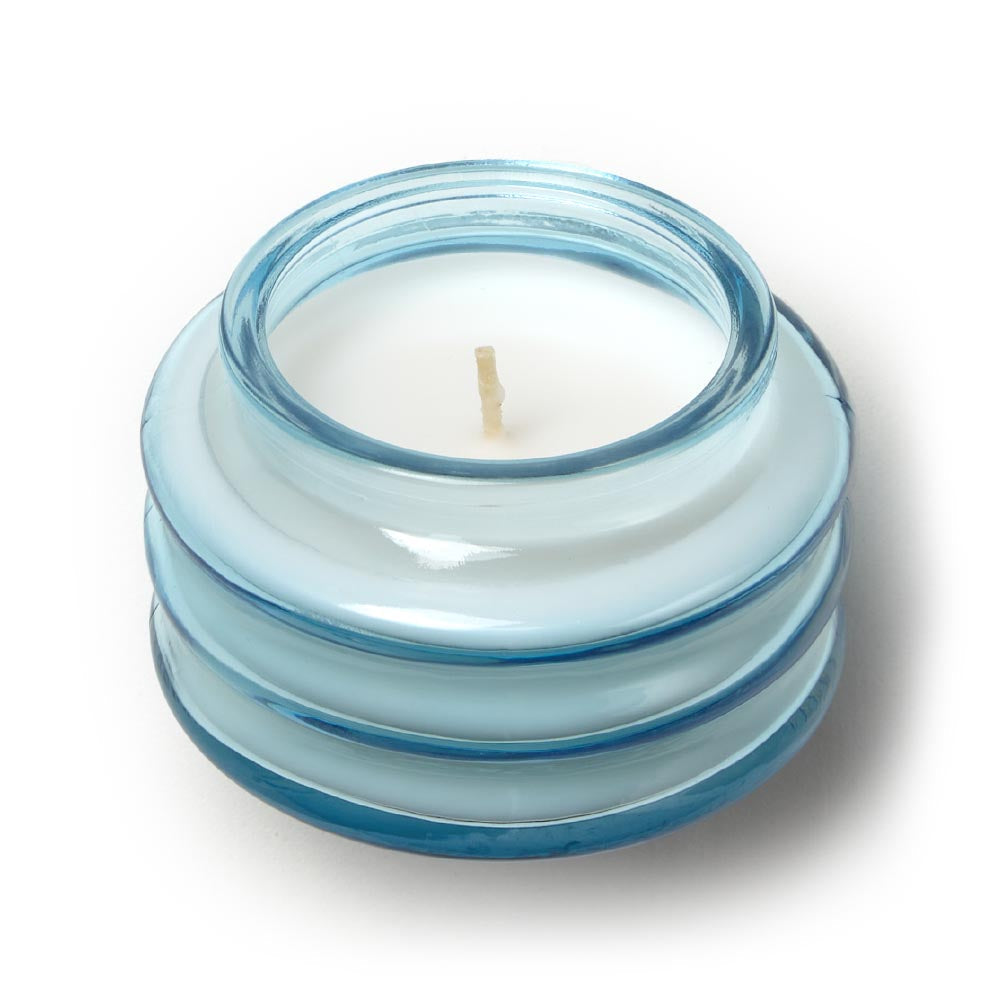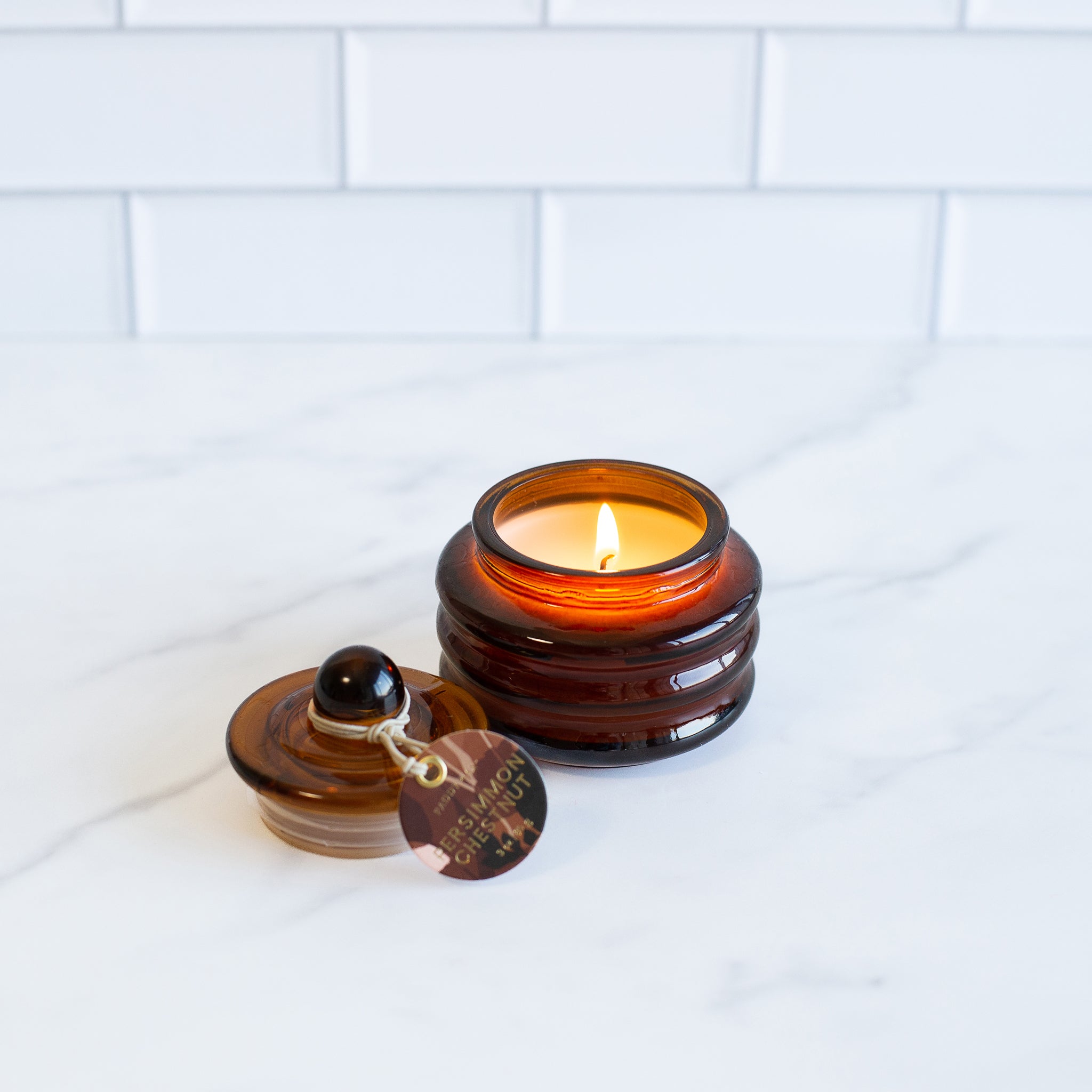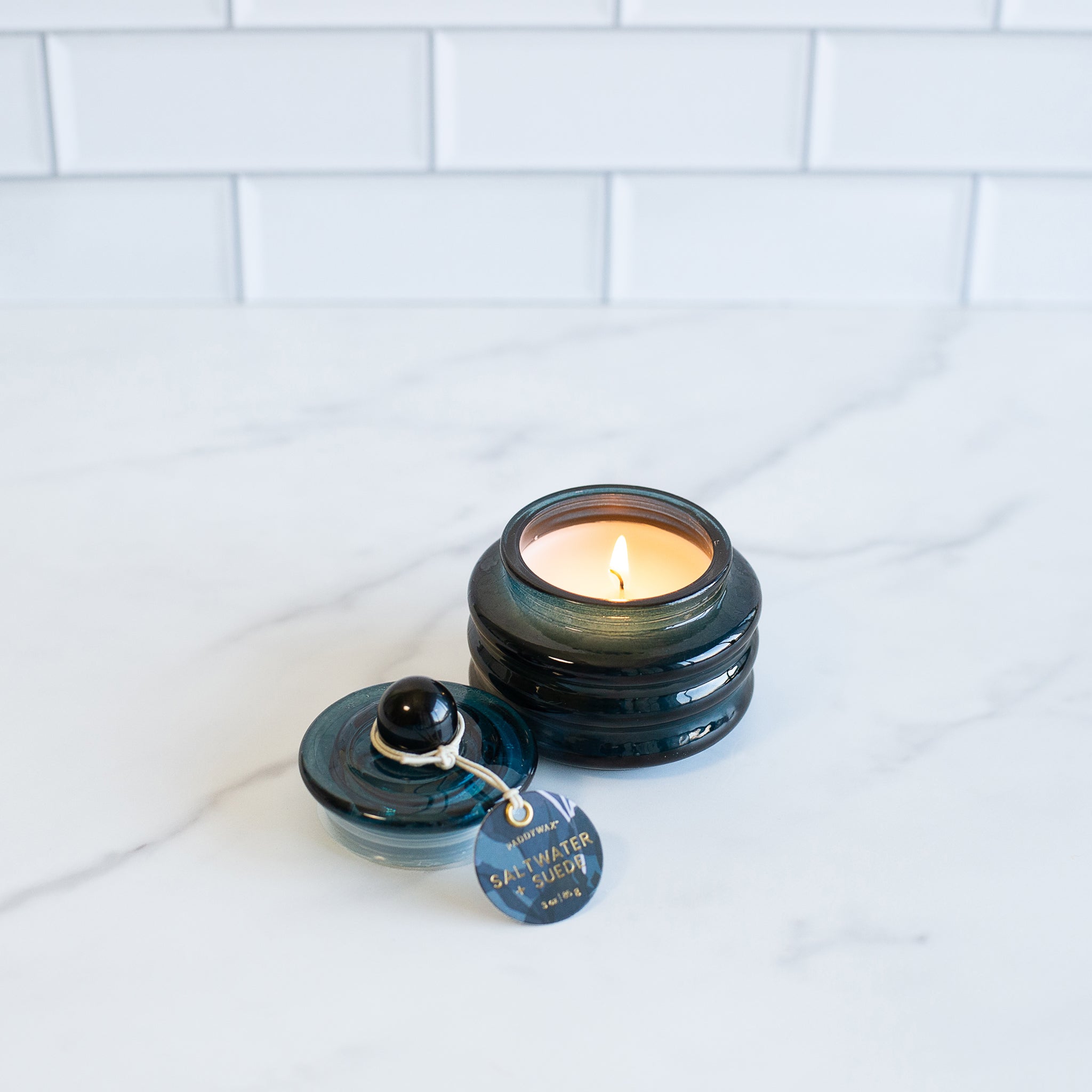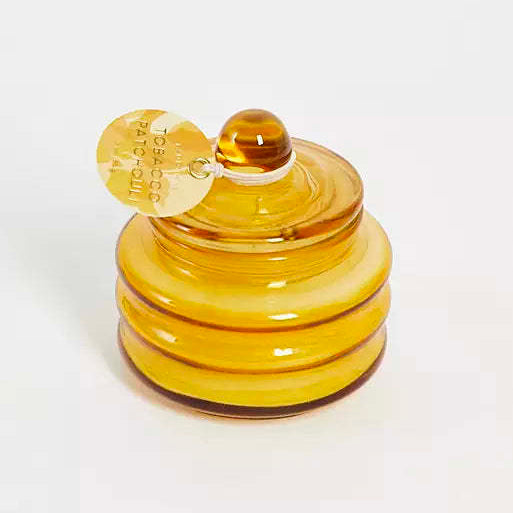 Wonderful birthday gift for my friend
I bought this candle for my friend. She's absolutely gonna love it. It's a beautiful color and it smells fantastic. I can't wait to give it to her.❤️
Beam Glass Candles
The candles are just beautiful. I purchased 3 of them as gifts and they were received happily.
Smells Great
This candle smells great!! The container is so pretty, I will definitely find a use for it. Thank you FTO!
The Life Lifting Smell!!!
Very powerful little candle. I love the smell of the violet vanilla, I will be ordering more!!! Plus I love knowing it free's up the ocean!! P.K.
Wonderful
Bought 2, one for me & one for a gift. The scents were amazing on both!!!